Tidy atmosphere, comfortable space Rivertain Hotel Gyeongju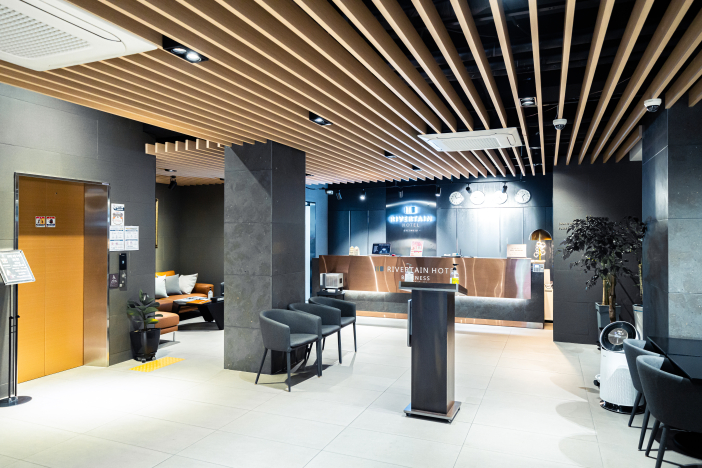 Many travelers are looking for cultural heritages from the Silla Dynasty in Gyeongju, but a lot of people also come to this city for business purposes. For this reason, there are many accommodations for businesspeople in different corners of Gyeongju. Rivertain Hotel is one of them. This hotel is located right next to the bus terminals and offers a variety of benefits and facilities for both travelers and businesspeople. Let's take a look.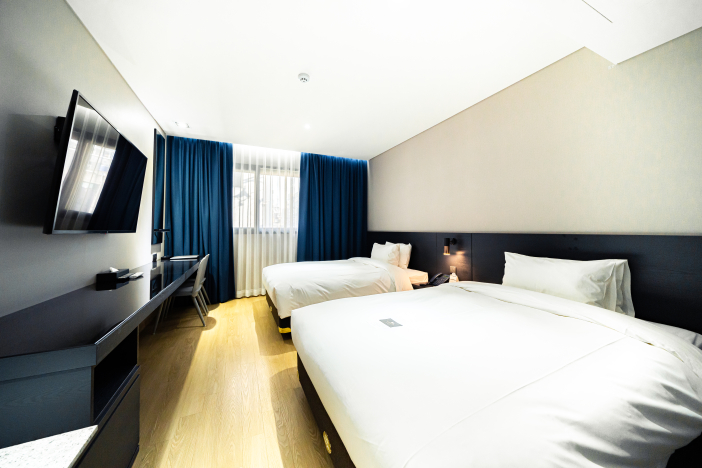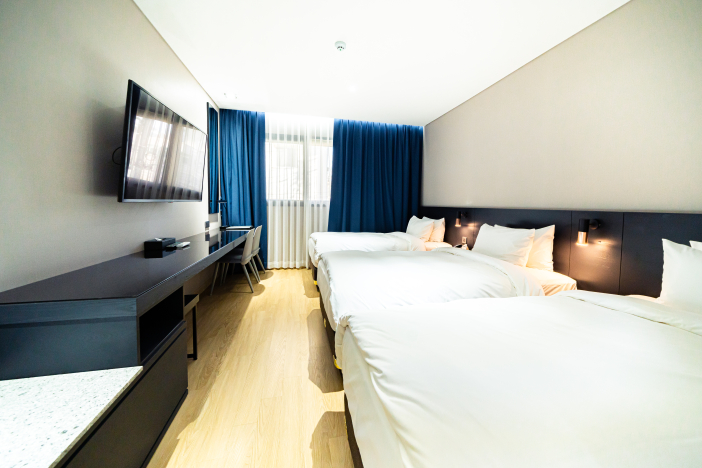 Rivertain Hotel Gyeongju offers six types of rooms. The most basic types are Standard and Twin. These two types of rooms are the same in size, but they have different types of beds. Unlike other hotels where Standard Rooms have one queen bed and one twin bed, the Standard Room of Rivertain Hotel Gyeongju has two queen beds to offer greater comfort. The Triple Room has three super-single beds, as a useful option for when traveling with friends or family members.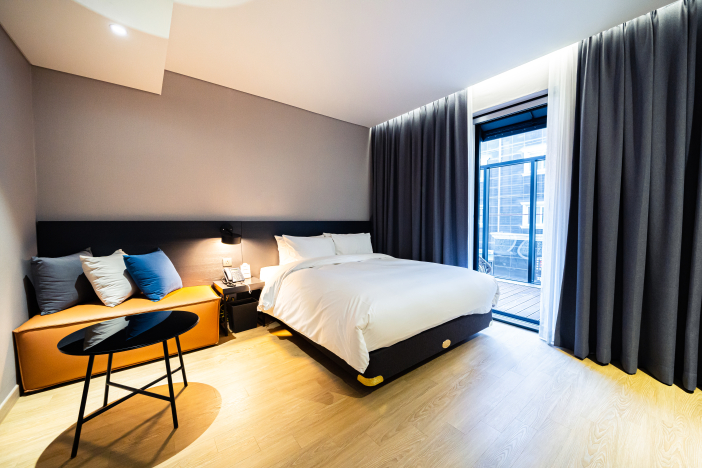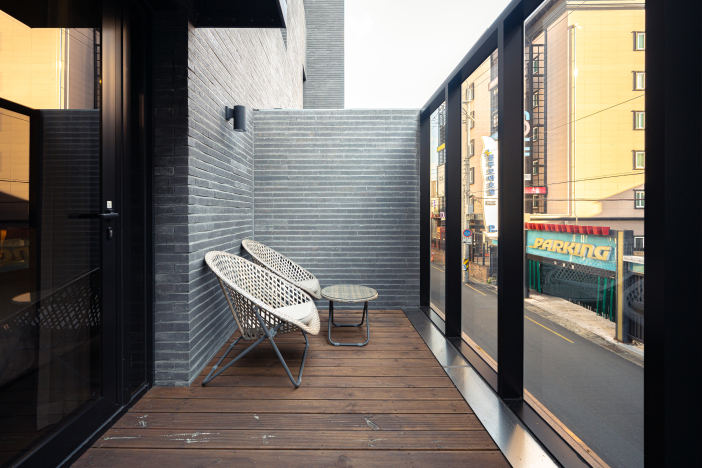 The Suite and Suite Terrace Room offer a broader space compared to ordinary rooms, but there are slight differences between these two types. While the Suite has a king-sized bed, the Suite Terrace Room has a queen-sized bed but with a separate terrace space. If you are looking for a cozier bed, the Suite would be the right choice. The Suite Terrace Room is the perfect choice for those who want to enjoy a unique terrace of Rivertain Hotel.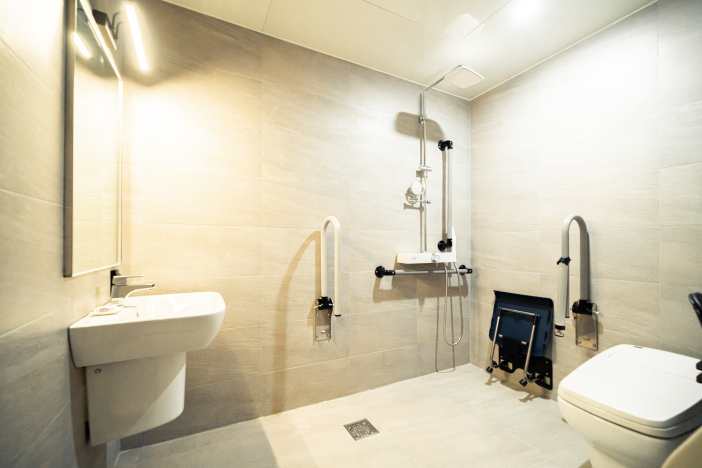 One of the distinct features of Rivertain Hotel is the Suite for the Disabled. The way to this barrier-free room does not have any sills and neither does the floor inside. There is a king-sized bed for the comfort of guests, and the restroom facility is also equipped specifically for the disabled. This room, of course, is a bit more spacious than ordinary room.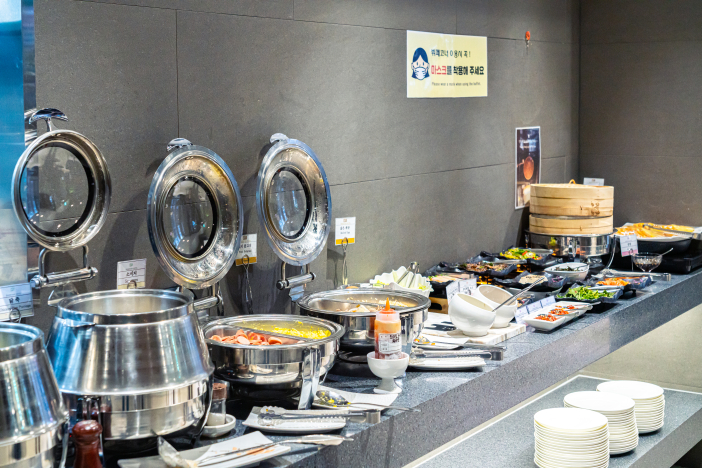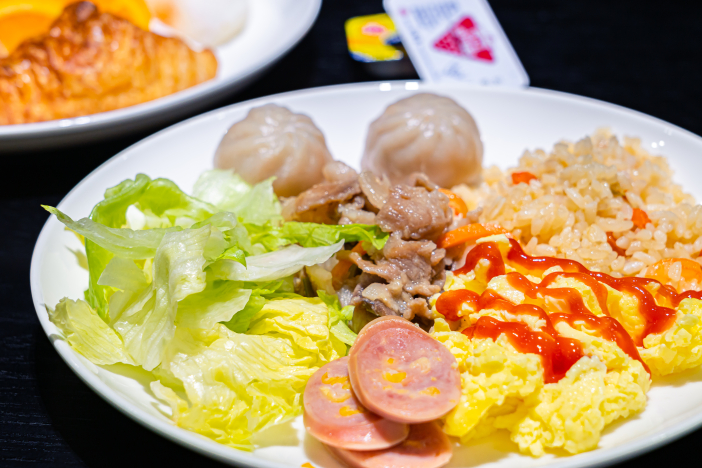 Rivertain Hotel Gyeongju has much more to offer. The first benefit is breakfast. Rivertain Hotel proudly insists on providing a free breakfast to all guests. This buffet-style breakfast serves both Korean foods comprising rice, soup, and side dishes and American breakfast items such as bread, soup, cereal, and desserts. There are about 20 side dishes, and some of them change daily. People who stay at the hotel for two nights or more can enjoy a fresh breakfast every day.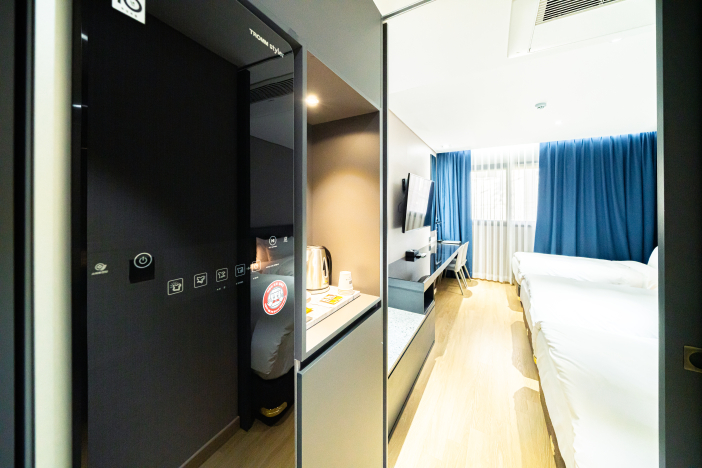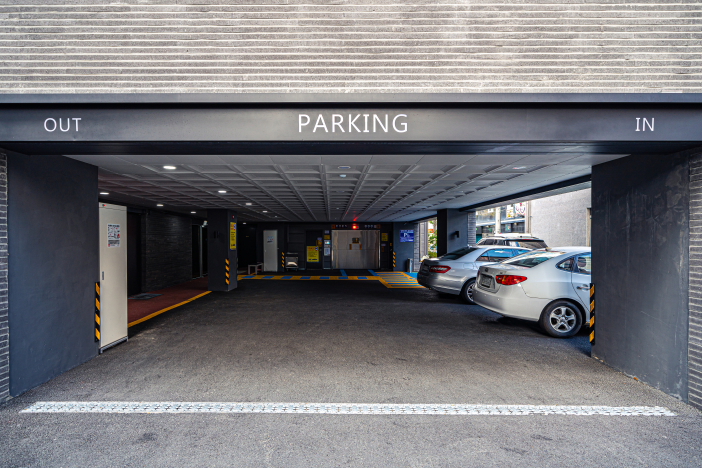 If you are traveling on foot or via public transportation, you will be satisfied with the location of Rivertain Hotel. This hotel is very close to Gyeongju Express Bus Terminal and Gyeongju Intercity Bus Terminal, and major tourist sites in Gyeongju can be reached on foot. Other merits include the steam closet system installed in all rooms and a discount for hotel guests at the café on the first floor.
Address: 23, Taejong-ro 685beon-gil, Gyeongju-si, Gyeongsangbuk-do
Tel.: +82-54-620-8787
Website: http://rivertaingj.com/
Room Prices: Standard Room KRW 119,000, Twin Room KRW 128,000, Triple Room KRW 168,000, Suite KRW 138,000, Suite Terrace Room KRW 158,000
Parking: Available
Nearby Tourist Destination
It is easy to reach different attractions in Gyeongju from the Rivertain Hotel. There are countless tourist sites that can be visited on foot, including Gyrerim, Donggung Palace, Wolji Pond, Cheomseongdae Observatory, and Gyeongju Gyochon Traditional Village just a bit further from Daereungon Tomb Complex and Hwangnidan-gil. Just a bit further out is Oreung Tombs, which can be found just outside of downtown Gyeongju. The Oreung Tombs are known as the resting place of King Park Hyeokgeose.

There are tombs of many kings in Gyeongju, but Oreung Tombs are full of especially legendary stories. As you approach Oreung Tombs, you can see the five tombs rise like hills. The legend goes that the tombs are for King Park Hyeokgeose and Lady Aryeong, Second King Namhae, Third King Yuri, and Fifth King Pasa. Once you have taken a look around Oreung Tombs, it is time to break free from the historical meaning of this place. The forest that stretches out near the tombs is truly a masterpiece. Walk along the forest path for some clean air, fresh wind, and soft soil. Thanks to the tranquility of this place that is away from the city center, there is no better walking path in Gyeongju.