DMZ LIVE experience hall has opened its doors, offering the opportunity to experience immersive media and VR content at Imjingak Resort. DMZ LIVE recreates flora and fauna, beautiful scenery, and historical values of DMZ using modern-day digital technology.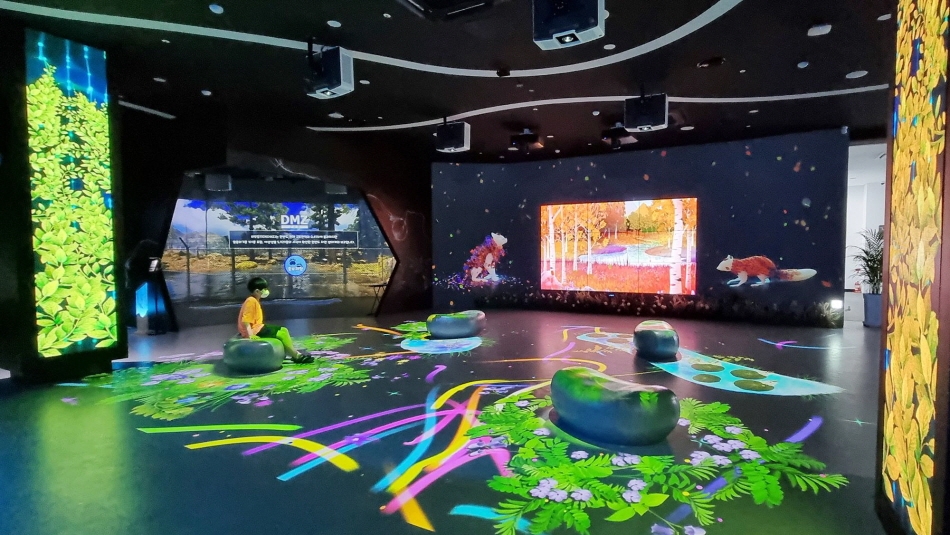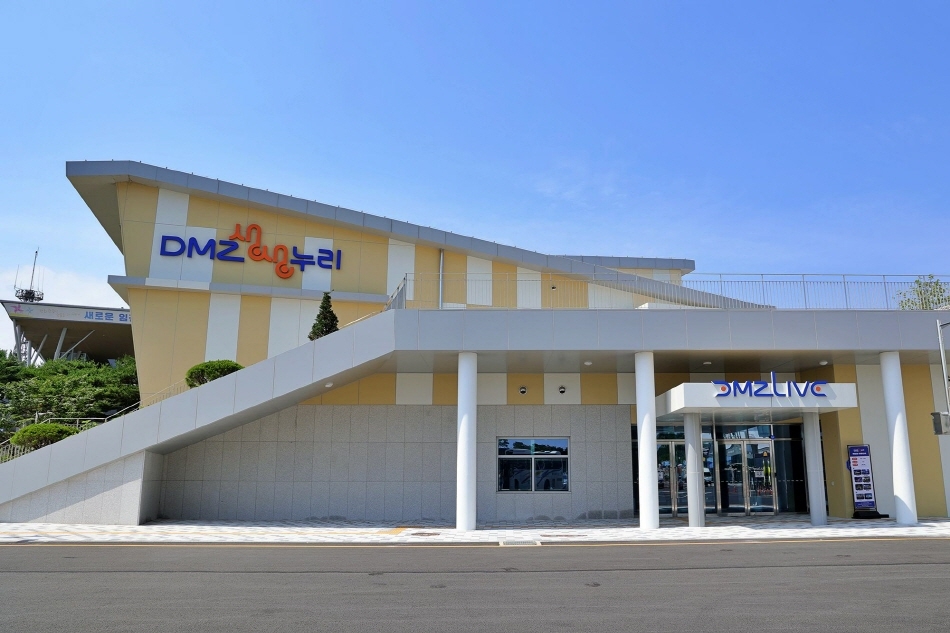 1F - Experience DMZ LIVE with VR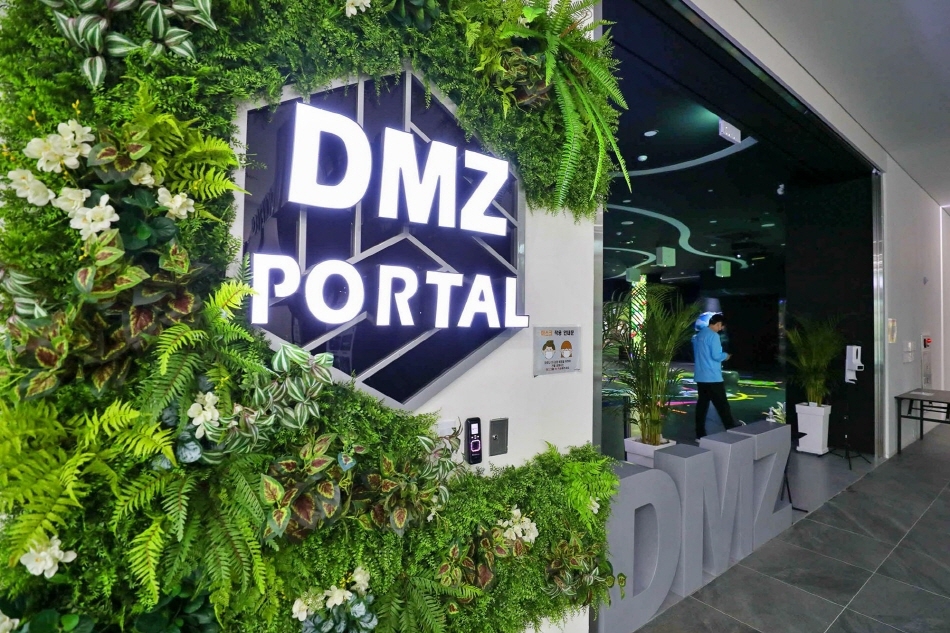 On the first floor of DMZ LIVE are a total of six interactive exhibition zones: DMZ 248km, DMZ Four Seasons, Drone Rider, DMZ LIVE Coloring, and DMZ Secret Forest. The second floor has a huge media wall that displays various video clips.

The Shuttle Rider was designed with the concept of a futuristic aerial shuttle that takes passengers on a tour. Featured tours consist of a train ride from Gwanghwamun Gate all the way to Paris, looking down upon the Korean peninsula from space, traveling around historical heritage sites, and a tour of Korea's major attractions. All you have to do is to take a seat and see where it takes you.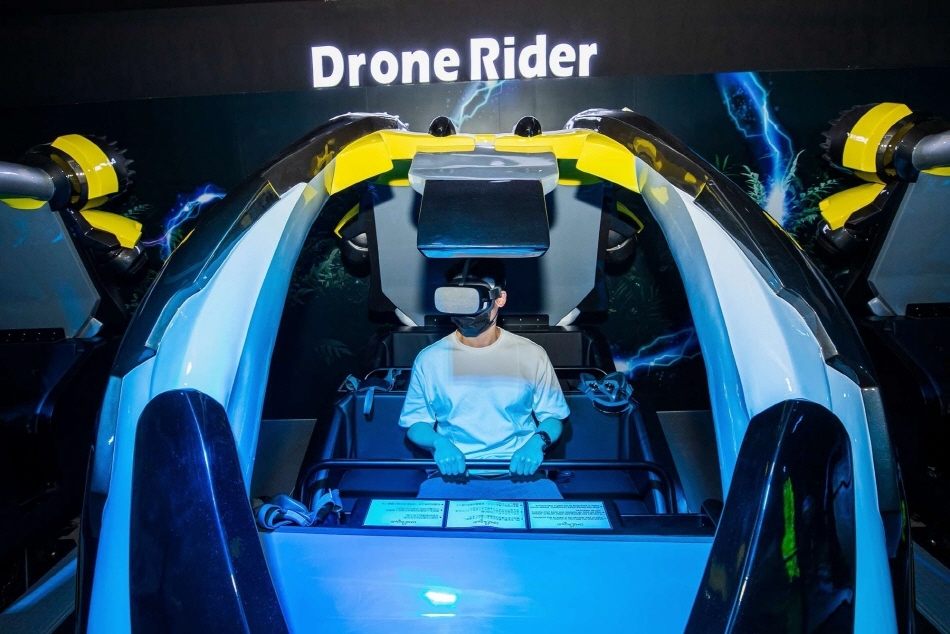 The Drone Rider is a VR experience ride, moving in all four directions for an exciting experience. There are four themes you can choose from: UNESCO World Heritage, Baekdudaegan Mountain Range, Baengnyeongdo Island, and DMZ Off-Road. The UNESCO World Heritage takes passengers to Korea's significant UNESCO Heritage attractions such as Suwonhwaseong Fortress and Hahoe Village, while the Baedudaegan Mountain Range introduces Jirisan Mountan and Seoraksan Mountain and other mountains that make up Korea's major mountain range.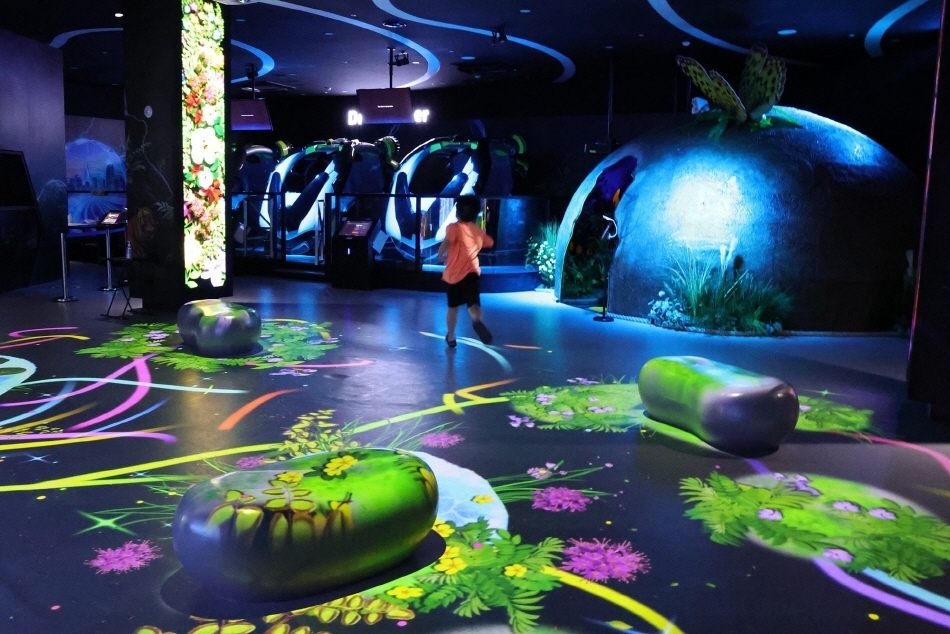 The DMZ Secret Forest is a digital media exhibition that has a dome designed like a soldier's helmet. The exhibition presents a tranquil and mysterious atmosphere, and shows beautiful special effects like a group of butterflies fluttering away over the forest and stunning digital fireworks.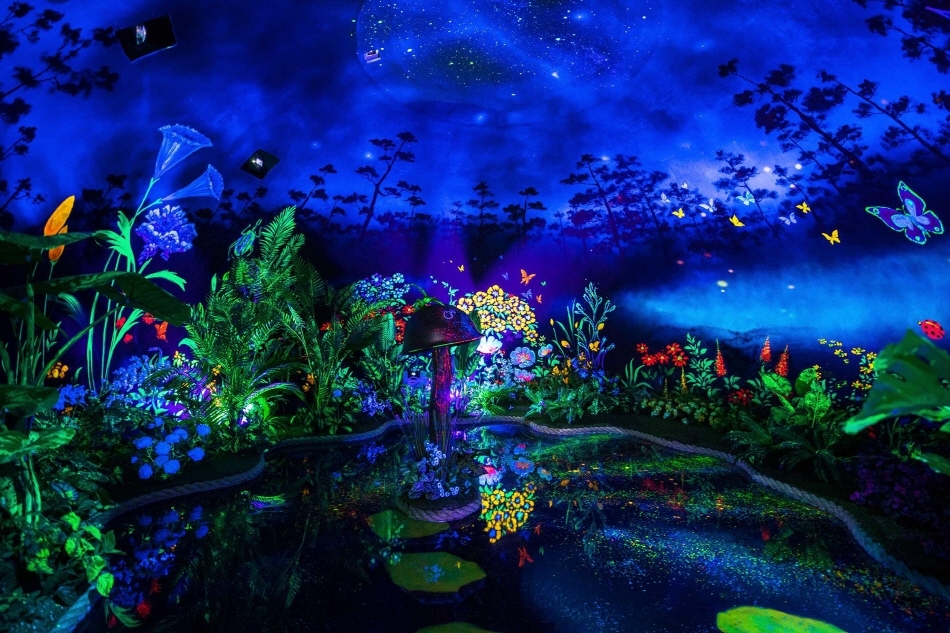 DMZ Four Seasons exhibition uses lights to show diverse plants and life creatures that inhabit the DMZ. The adjacent screen displays how the beauty of DMZ changes according to each season.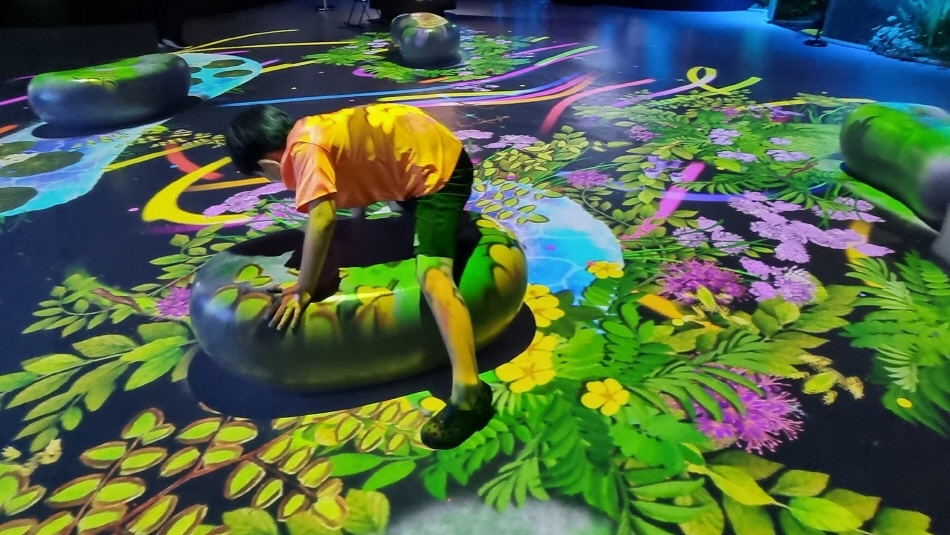 DMZ 248km is an interactive video game where you find animals hidden in the nearby areas of DMZ, spanning across 248 kilometers from Beangnyeongdo Island in the far west to Goseong in the far east. Although DMZ comprises only 0.4% of Korea peninsula's total land area, it is a pristine natural habitat that serves as home to diverse wild life, including a total of 101 endangered species.
DMZ LIVE Coloring is another interactive exhibition. Use the animal printout and coloring pens prepared nearby to color your own animal. When you're done, scan your work and you'll soon see your animal show up on the screen.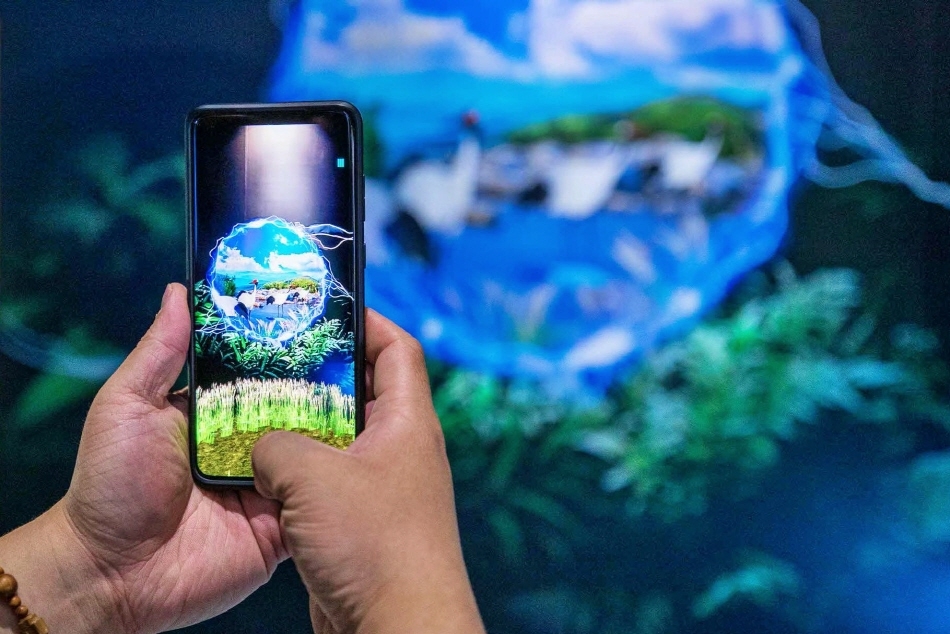 For a more real experience, download DMZ Real Media on your mobile device and aim your camera at the round pictures on the wall seen throughout the 1st floor. You'll be surprised at the scene of roaring waterfalls and dragons soaring into the sky.
2F - Experience DMZ LIVE with Beautiful Media Art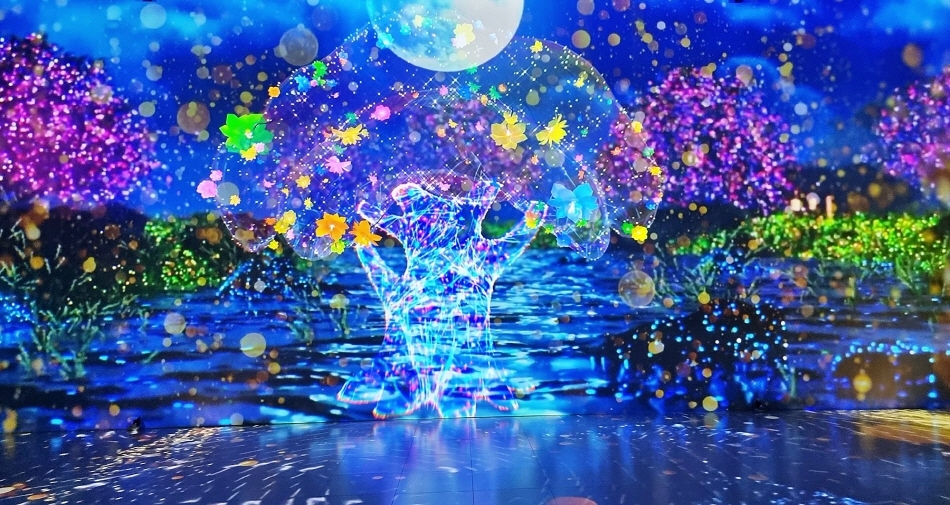 At the entrance of the Media Hall on the 2nd floor is a photo zone decorated with a wall of flowers. Continue to the Media Hall where it consists of LED Forest, adorned with beautiful lights that drop down from the ceiling, and the gigantic 24-meter Media Wall.
The Media Wall features themed videos, including Hwajinpo Beach, clips from the musical "Wonder Ticket," climbing up Geumgangsan Mountain, Goseong DMZ and more. A series of video clips are played rotating throughout the week with each theme portraying sceneries that feel real.

When you're done looking around DMZ Live Hall, stop by other nearby attractions within Imjingak Resort. There are much to do and see like riding the Imjingak Peace Gondola; touring Pyeonghwa Nuri Park, Imjingak Observatory and the Underground Bunker Exhibition; and observing the Freedom Bridge and the Peace Bell.
DMZ LIVE Experience Hall
Address: 148-53, Imjingak-ro, Paju-si, Gyeonggi-do (경기도 파주시 문산읍 임진각로 148-53)
Operating hours: 10:00-18:00 (Last admission 17:00)
* Closed Mondays
Admission: Adults 8,000 won / Teenagers & Children 5,000 won
* Free admission for preschoolers ages 3 and younger
* Admission fees subject to change
Inquiries: +82-70-4123-1393
Website: blog.naver.com/dmz_live
More info
1330 Korea Travel Hotline:+82-2-1330 (Korean, English, Japanese, Chinese, Russian, Vietnamese, Thai, Malay)

* This column was last updated in August 2022, and therefore information may differ from what is presented here. We advise you to check details before visiting.