Rest in the Idyllic Paradise of Peach Blossoms
"Mureungdowon" (武陵桃源), the "peach blossom valley", was the utopian vision that the scholar-literati of the old often compared the beautiful scenery in nature to. One such example was Mureung Valley, located in Donghae, whose rock formations and blue lake captivated many poets throughout the history of Korea. Today, its legacy is further continued by Donghae Mureung Health Forest.
When one enters the Mureung Valley, the first thing one sees is the Mureungbanseok Rock, a massive rock formation with a size of nearly 4960㎡. It is also famous for a collection of sentences, carved into the rock, by many calligraphists and poets in the past. Just like the writing on the massive rock, the view of the Mureung Valley and the Dutasan Mountain brings you one step closer to the utopian view of the Mureungdowon. Donghae Mureung Health Forest, a site of healing and forest therapy, is located at the entrance to the Mureung Valley. It is operated by the city of Donghae, and offers accommodations, dining, and healing programs to its visitors.
Water Makes All the Difference: Oseonnyeotang Outdoor Pool
Another site enjoys a huge following in summer: Donghae Mureung Oseonnyeotang Outdoor Pool, a nature-friendly swimming pool. It is a collection of five outdoor swimming pools that are as refreshing as they look. The fact that their water is drawn from the clear and fresh water of Mureung Valley makes a dip in these pools ever more special. Its relatively remote location in nature also offers swimmers a quieter, less crowded venue than the crowded swimming pools in the urban areas. Lest anyone doubt the convenience of this forest swimming pool, the city of Donghae has supplied the area with amenities like changing rooms, restrooms, lifeguard stations, and even mats to prevent slippage. A view from the refreshingly cool water of the swimming pools, looking over the lush forests nearby, gives a new meaning to the idea of the Mureungdowon as manifested in this valley. Children on tubes seem to play with the same innocence and purity as one would expect from such an idyllic location.
There is a wide variety of experience and overnight programs on offer at Donghae Mureung Health Forest.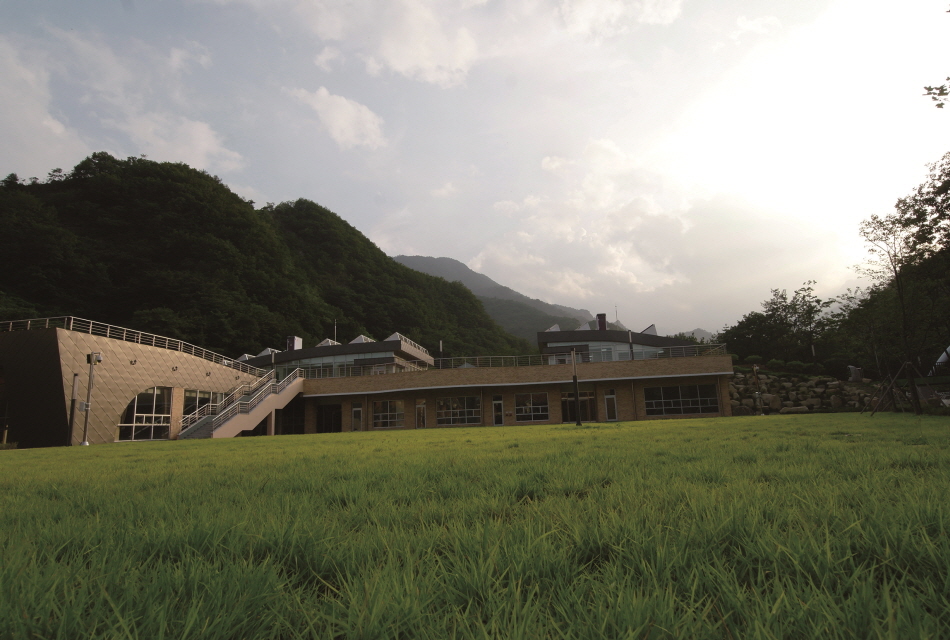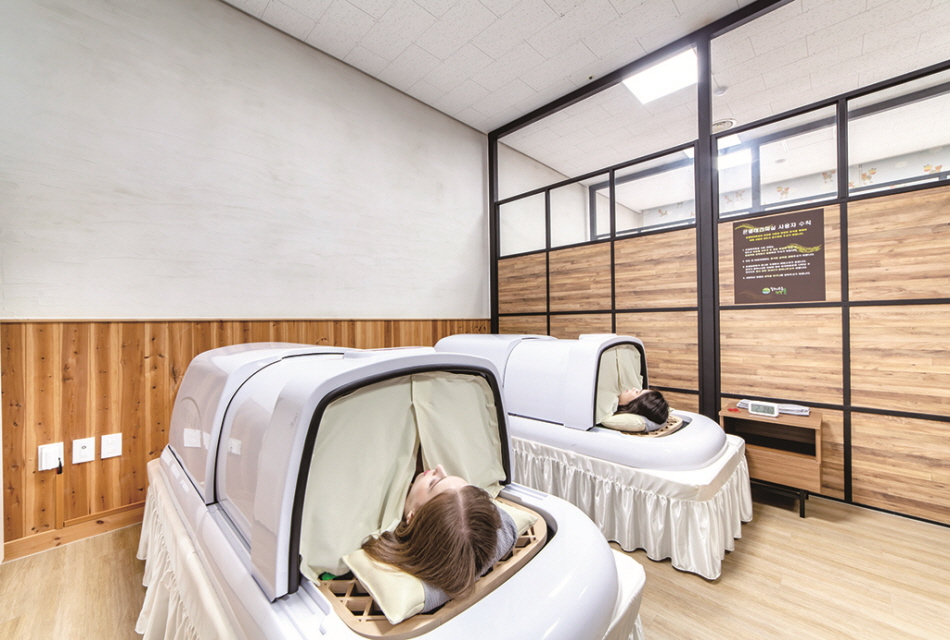 Some of its single-day programs involve crafts experience with natural materials. One of them is particularly perfect for family outings, making highly affordable eco bags, T-shirts, and eco pouches with natural pigments based on given designs. Another one is creating air fresheners with plaster or aroma diffusers, which will help you relax your body and soul. You can make your own souvenir by participating in a pillow-making program using cypress chips. Apart from these, you can also join an activity that allows you to make natural soaps and shampoos.
Chahun Meditation is a program that involves exposing your face to the steam of hot tea. Such heat boosts blood circulation and eventually helps make skin fairer. Heat therapy, which is great for improving your immune system, and is one of the most beloved programs available at this facility. Once inside the capsule-shaped therapy bed, you will feel the heat rush through your whole body. Each session takes about 40 minutes. The heat therapy room is equipped with professional medical equipment such as an eczema diagnostic machine, stress tracking device, and, body fat monitor. You can also get customized health advice from in-house nurses. Donghae Mureung Health Forest has themed experience facilities consisting of Sericite Sauna, Red Clay Sauna, Salt Cave, and Oxygen Healing Room. Particularly, it is worth noting that the Salt Cave is made with Korean sun-dried salt. This facility is easy to use. All you need to do is to take a rest on a bed inside the cool Salt Cave while taking a deep breath for 20 minutes after warming up your body at the saunas. It is effective in reducing the impact of atopy and other skin infections along with respiratory diseases such as bronchitis and asthma.
You can also feel free to use the massage chair, pelvic exercise device, and sonic wave workout machine inside the Oxygen Healing Room without paying additional charges.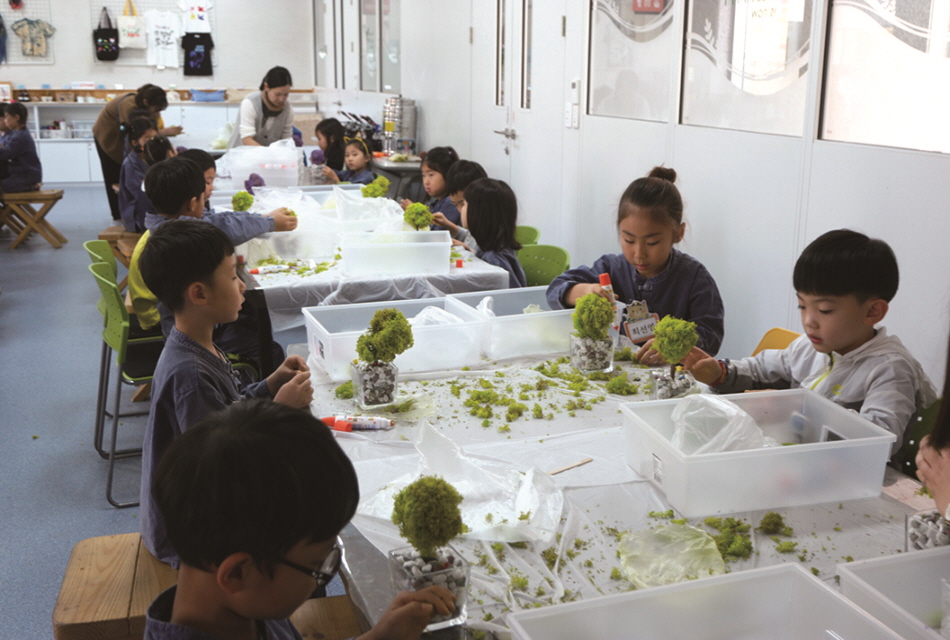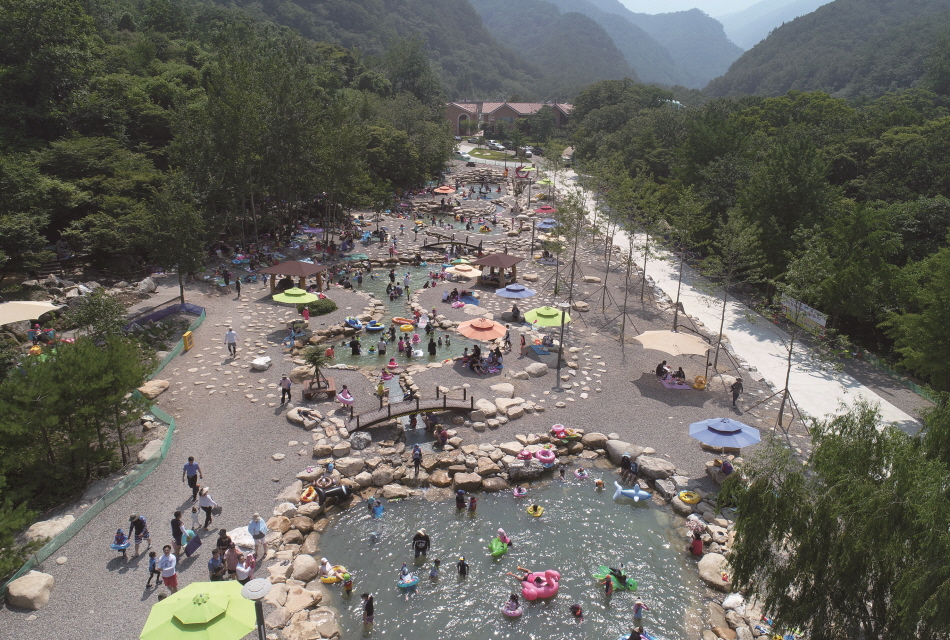 Information
Donghae Mureung Health Forest
∨ +82-33-530-2391
∨ 09:00–18:00 for experience programs (only upon reservation); 07:00–23:00 (closed on Mondays) for Theme Experience Facilities (Sauna Complex); accommodations available at any time; and Jul. 10 – Aug. 20 for Oseonnyeotang Outdoor Pool
∨ Themed Experience Facilities Adults KRW 7,000, Overnight Guests, National Merit Holders, People with Disabilities KRW 5,000, Preschoolers KRW 3,000
∨ Parking Available
∨ 455, Samhwa-ro, Donghae-si, Gangwon-do
NOTE
An Exploration of Nearby Places
While visiting here, you can explore Mureung Valley or climb Dutasan Mountain. The trail to Mureung Valley takes about 50 minutes, and passes by Samhwasa Temple and Gwaneum Falls. A circular route that includes Gwaneumam Rock and Yongchu Falls takes 2.5 hours. As for Dutasan Mountain, it will take over half a day to climb the mountain that consists of five different trail routes.
Things To Do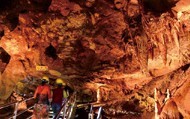 Cheongok Golden Bat Cave
This limestone cave, formed nearly 400 to 500 million years ago, is popular in summer for its cool temperature.
∇ 50, Donggul-ro, Donghae-si, Gangwon-do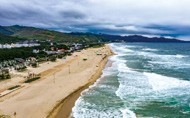 Mangsang Beach
This beach has a charming combination of fine sand, clear sea, and lush pine forest.
∇ 6270, Donghae-daero, Donghae-si, Gangwon-do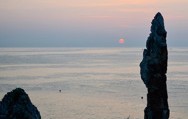 Chuam Chotdaebawi Rock
This is a very popular place for sunrise catchers, and no wonder, for the view of the sun rising between the rocks jutting out of the sea is simply wonderous.
∇ 28, Chotdaebawi-gil, Donghae-si, Gangwon-do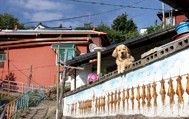 Nongoldam-gil Street
This narrow alley connecting Mukhohang Port and Mukho Lighthouse is adorned with colorful murals.
∇ 2, Nongol 1-gil, Donghae-si, Gangwon-do