What are the trending keywords for a trip to Busan? A panoramic view from 100 floors above ground, a ride that speeds 100-kilometers into a water tank, and a hair-raising train ride along the coastline are some of the most electrifying experiences you can encounter in Busan. Get ready to have loads of fun on your trip to Busan!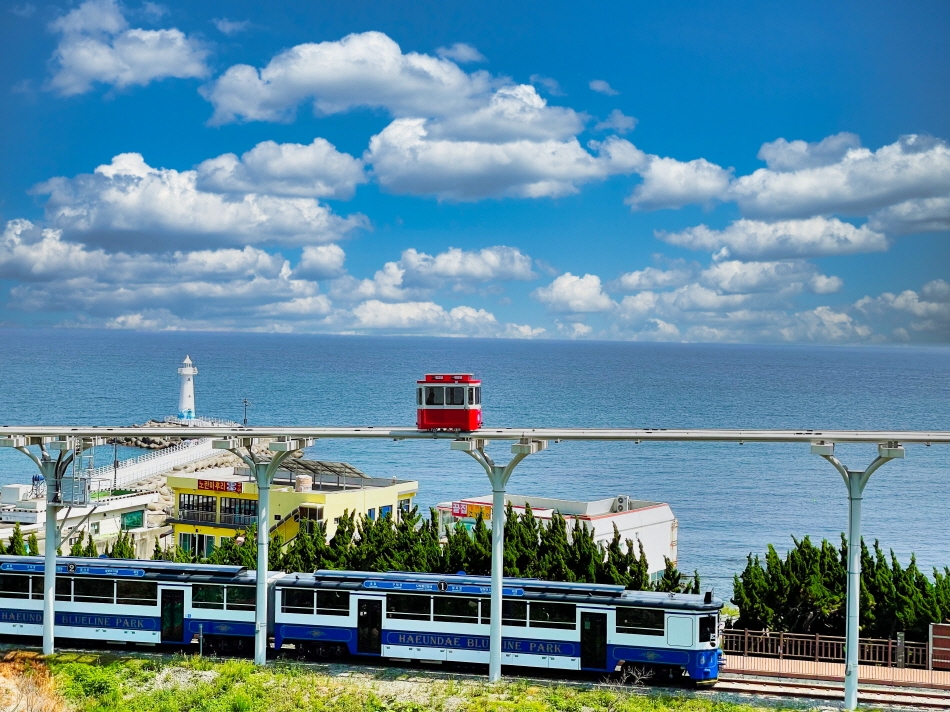 BUSAN X the SKY
Panoramic View from a 100-story Building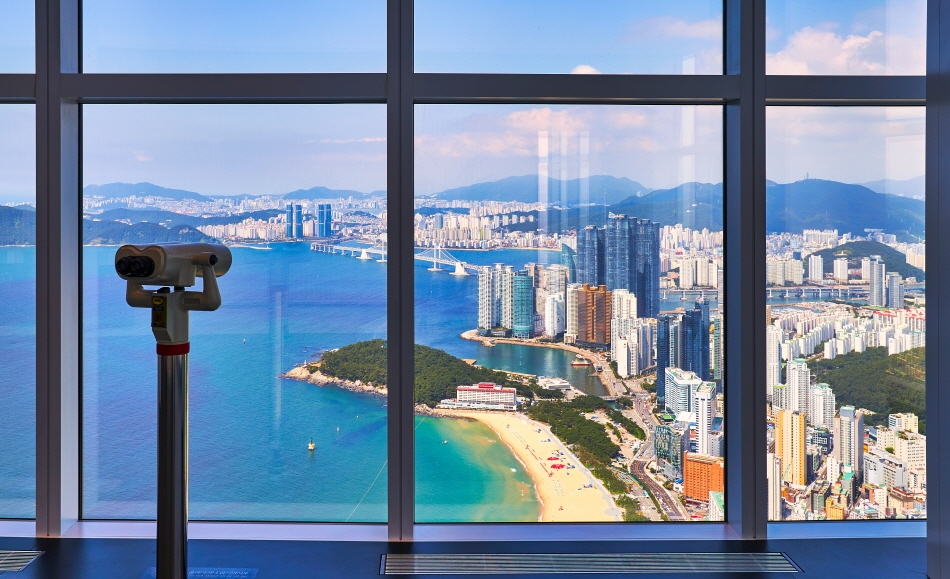 Can you imagine how Busan would look like from over 400 meters above ground? At Busan x the SKY (411.6 m), you can look down at the city with all its major attractions in view, including Haeundae Beach and Gwangandaegyo Bridge. The chills from above will exceed your expectations!


Relaxing Coffee Break Among the Clouds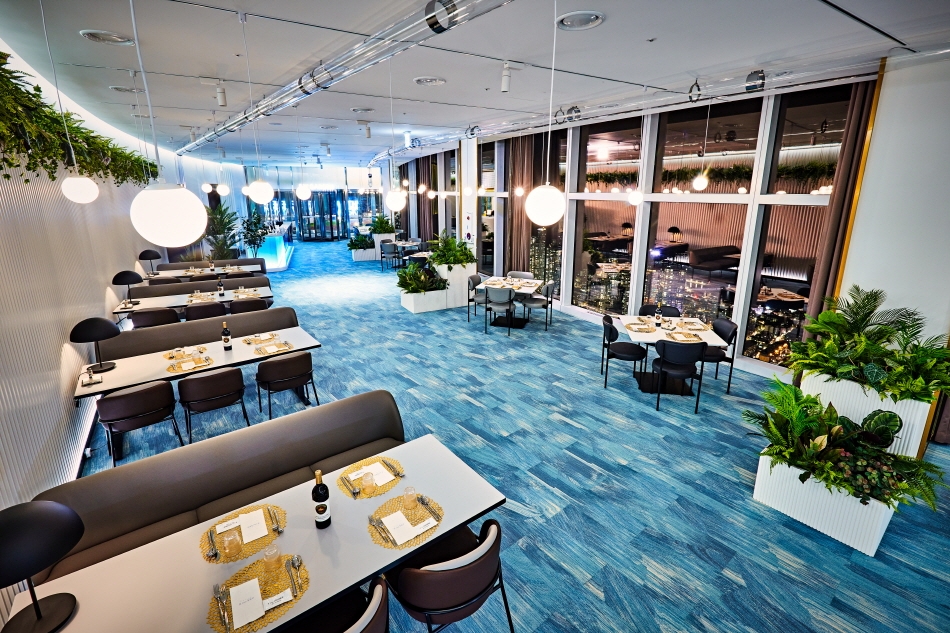 Say goodbye to the observatory overlooks you're used to! Here, you can take an elevator disguised as a hot air balloon by using media art, cross a glass-floored bridge, and enjoy coffee in a café among the clouds.
BUSAN X the SKY
Address: 30, Dalmaji-gil, Haeundae-gu, Busan (부산광역시 해운대구 달맞이길 30)
Operating hours: 10:00-21:00
Inquiries: +82-51-731-0099
Website: www.busanxthesky.com (Korean, English, Chinese, Japanese)
Haeundae Blue Line Park
A 30-min Motion Film of the Scenic Haeundae Beach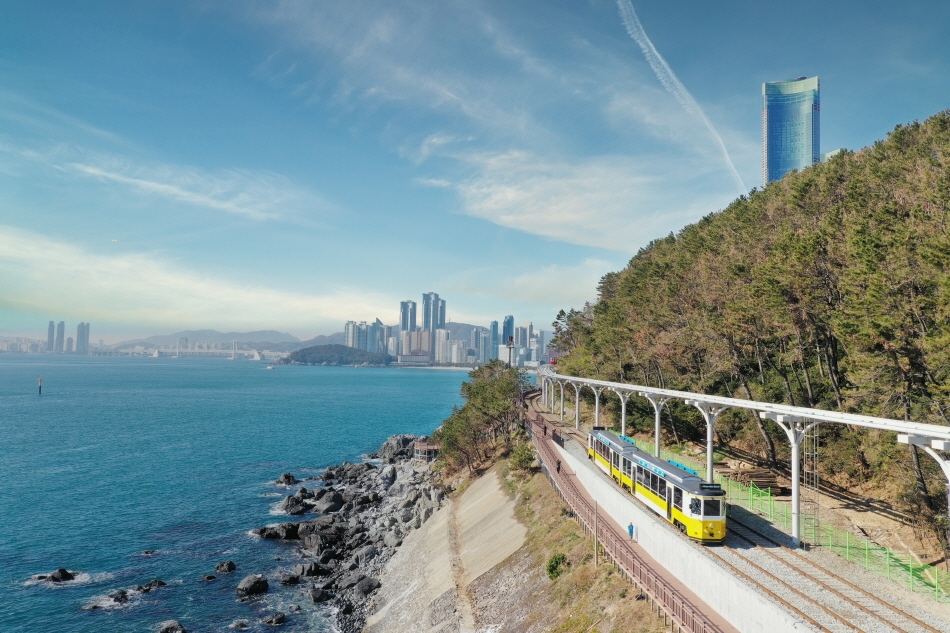 The best way to fully enjoy the view of the beautiful waters of Haeundae Beach is by taking Haeundae Blue Line Park. Sit back, relax and enjoy the ocean view from the wide windows while the coastal train takes you on a 4.8-kilometer ride from Mipo to Songjeong.
A Private Romantic Capsule Trolley
For a wide-open coastal view, hop on board the Sky Capsule that runs on an elevated railway 7~10 meters above ground. The colorful 4-seat cabins guarantee privacy for those seeking to make memories with their loved ones. For a more special experience, book a ride for around sunset.
Haeundae Blue Line Park
Address: 116, Cheongsapo-ro, Heundae-gu, Busan (부산광역시 해운대구 청사포로 116 (청사포정거장))
Operating hours: 09:30-18:00
March-April, October 09:30-18:30
May-June, September 09:30-19:30
July-August 09:30-20:30
Inquiries: +82-51-701-5548
Website: www.bluelinepark.com (Korean only)
Lotte World Adventure Busan
105-km Bullet Speed Roller Coaster Ride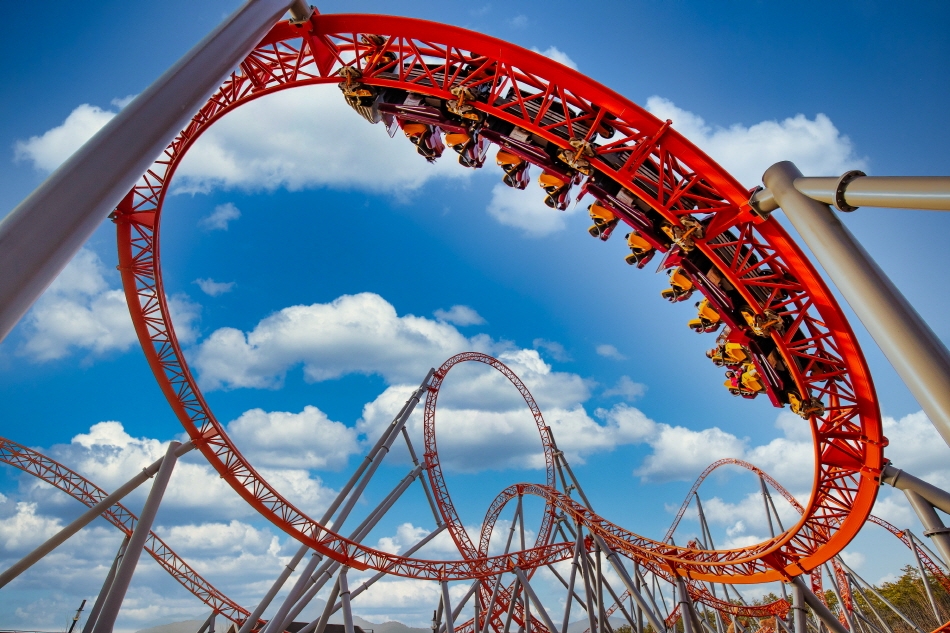 Busan now owns a one-of-a-kind roller coaster that is only found in seven other regions! Lotte World Adventure Busan features a roller coaster that reaches a speed of 105 kilometers per hour while performing a series of twists and turns, including a 360-degree turn. There's also a water coaster that plunges into a 2000-ton water tank from 45 meters above ground.
To the Land of Fairytales!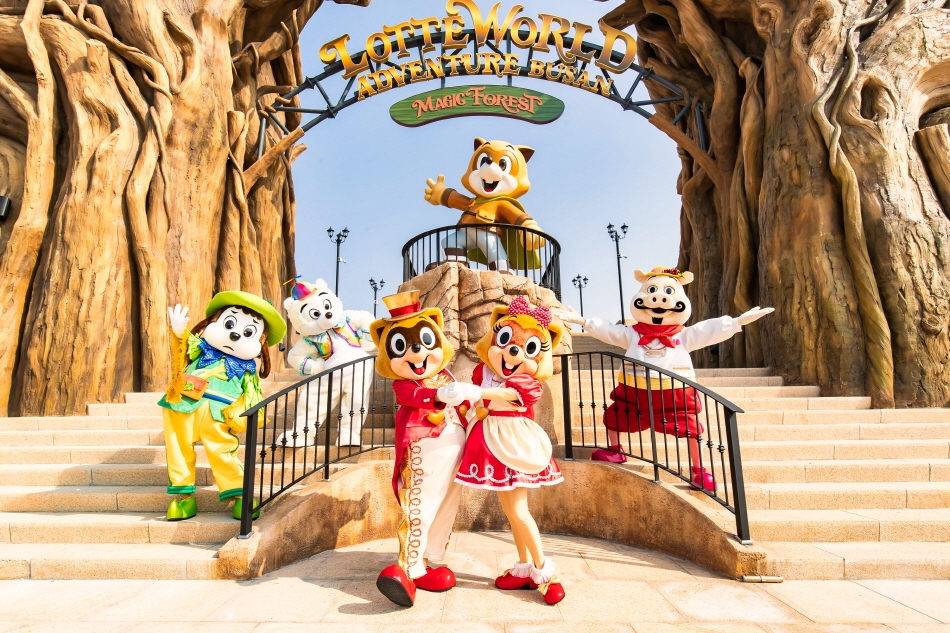 The main parade turns Lotte World Adventure Busan into a fairytale wonderland with seven fancy floats, dancers in dazzling outfits, and a parade march of enthusiastic characters. Don't miss out on this highlight event to find the child in you!
Lotte World Adventure Busan
Address: 43, Dongbusangwangwang-ro, Gijang-gun, Busan (부산광역시 기장군 기장읍 동부산관광로43)
Operating hours: 10:00-21:00
* Operating hours may vary by day; refer to the website for details
Inquiries: +82-1661-2000
Website: adventurebusan.lotteworld.com (Korean only)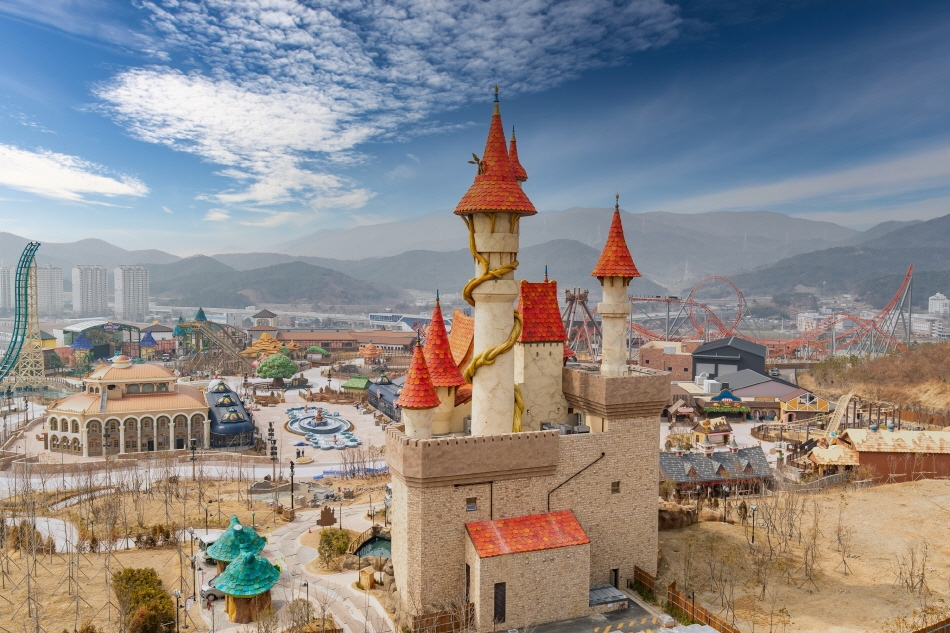 Travel to Busan is often associated with excellent vacation beaches, quality accommodations, and tasty foods. Now, you can add exciting and thrilling attractions to your itinerary for a fun-filled adventure!
More info
1330 Korea Travel Hotline: +82-2-1330 (Korean, English, Japanese, Chinese, Russian, Vietnamese, Thai, Malay)
* This column was last updated in March 2022, and therefore information may differ from what is presented here. We advise you to check details before visiting.