Annyeong Kawan!

Join us for the ultimate celebration of all thing Korean at the
Korea Travel Fest 2023!
Hosted by the Korean Ministry of Culture, Sports, and Tourism, together with the Korea Tourism Organization, and with the support of the Embassy of Republic of Korea in Malaysia, this festival is set to take place on
October 28 and 29 at Hall 8AB, Level 4, KLCC Convention Centre, from 10:00 AM - 5:00 PM.

Explore the rich tapestry of South Korean K-Culture through exciting K-Travel opportunities, stay on trend with the latest in K-Beauty, indulge in mouth-watering K-Food, dive into captivating K-Content,
and groove to back-to-back concerts featuring your favorite Korean artists!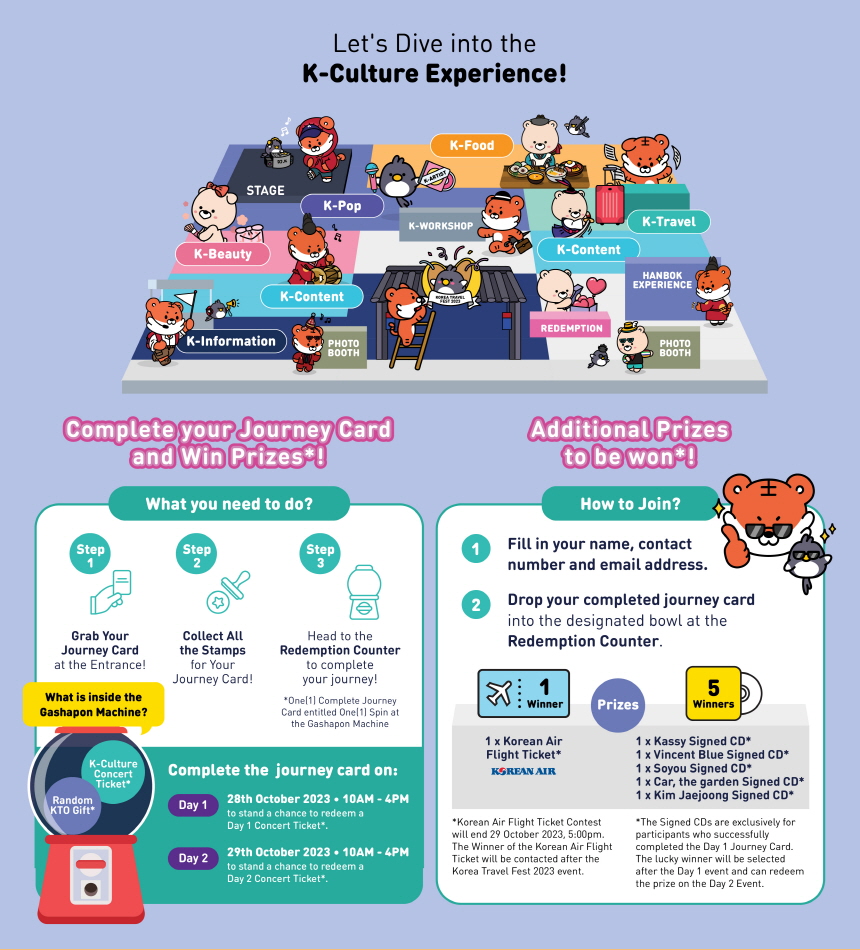 Dive into the heart of Korea in every K-zones and immerse yourself in the K-Culture experience!
Visitors who have successfully completed their Journey Card from 10:00 AM - 4:00 PM will not only get a shot at winning a General Pass to the highly anticipated K-Culture Concert but also a Korean Air Flight Ticket*!


It's all FREE ADMISSION.


---
Event Highlights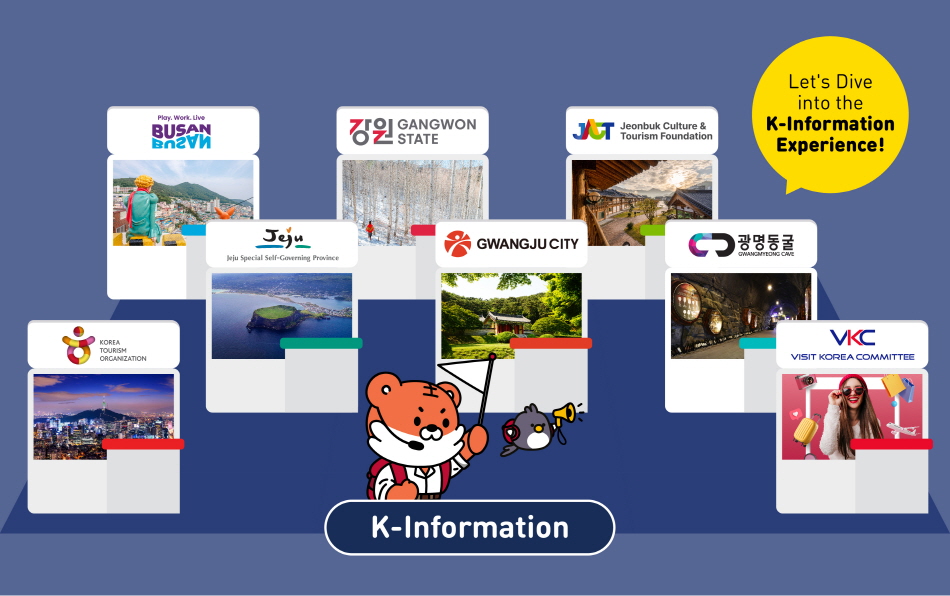 We are offering all the travel to Korea information that you need at
Korea Travel Fest 2023!
From must-visit attractions to seamless transportation, we've got your questions covered!

And that's not all – complete a simple survey and redeem a T-Money card at KTO Booth!*
Hurry, quantities are limited!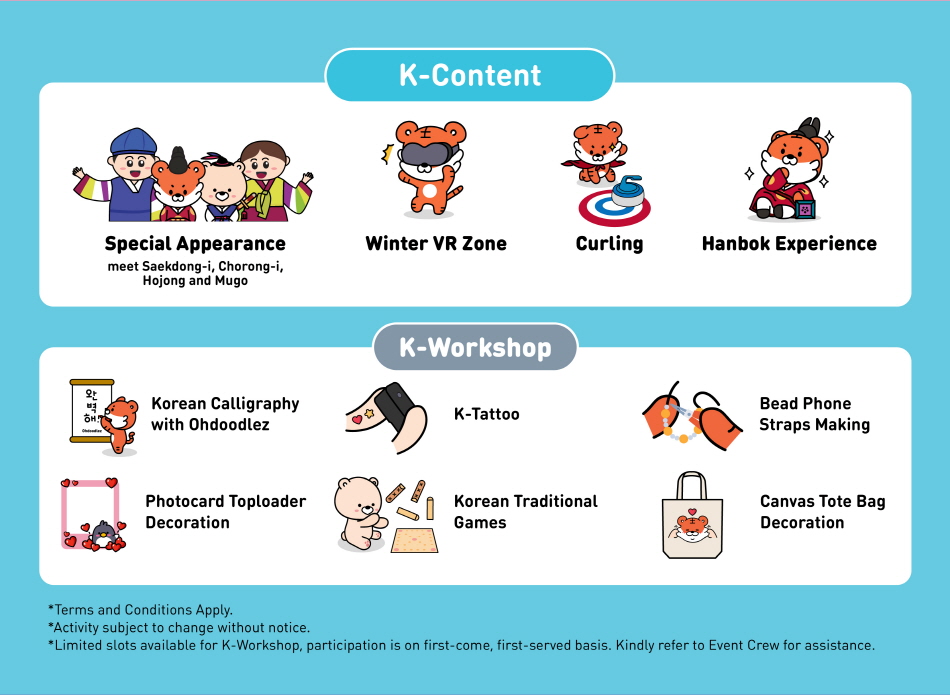 Experience a day filled with the best of Korean culture, and immerse yourself in exciting activities, games, and workshops, just like the ones you've witnessed on Korean Dramas and Variety shows.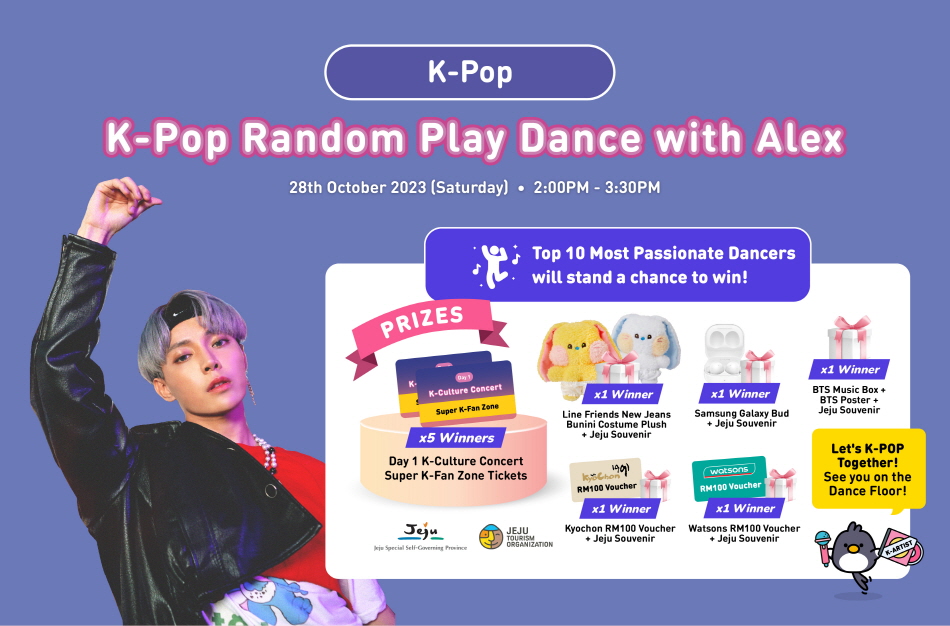 K-Poppers! Be ready to showcase your moves and dance with Alex on your favorite K-Pop songs at Korea Travel Fest 2023 on
28th October 2023 from 2 PM - 3:30 PM!

The top 10 most passionate dancers are eligible to win amazing prizes*! From K-Culture Concert Tickets to irresistible K-Pop, K-Food, and K-Beauty gifts and vouchers*!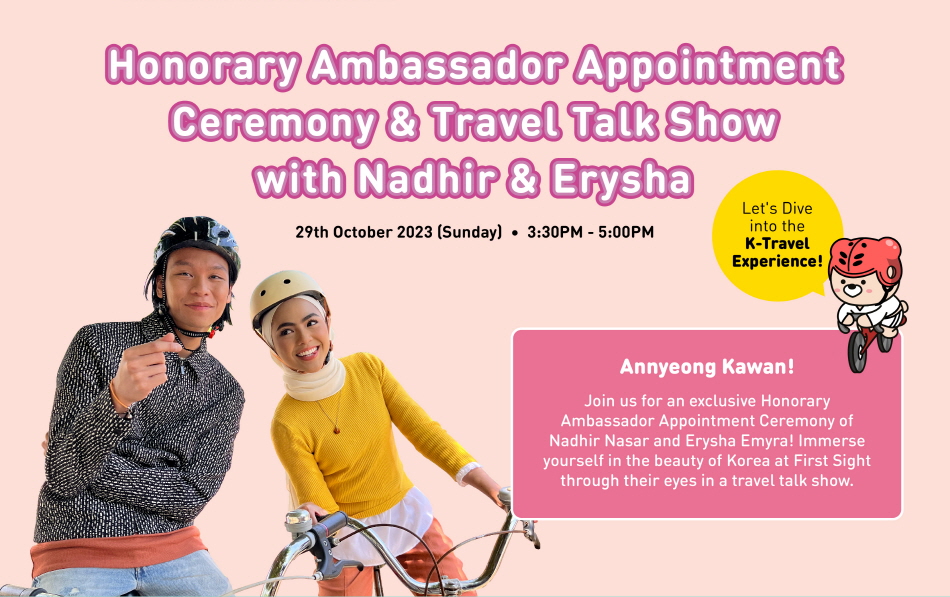 Join us for an unforgettable ceremony as we appoint the dynamic duo, Nadhir Nasar and Erysha Emyra, as Honorary Ambassadors of the Korea Tourism Organization on the 29th of October 2023, from 3:30 PM to 5:00 PM!

Get ready for a mesmerizing Travel Talk Show filled with their firsthand experiences in Busan and Seoul, captured in their exclusive
'Korea at First Sight' video.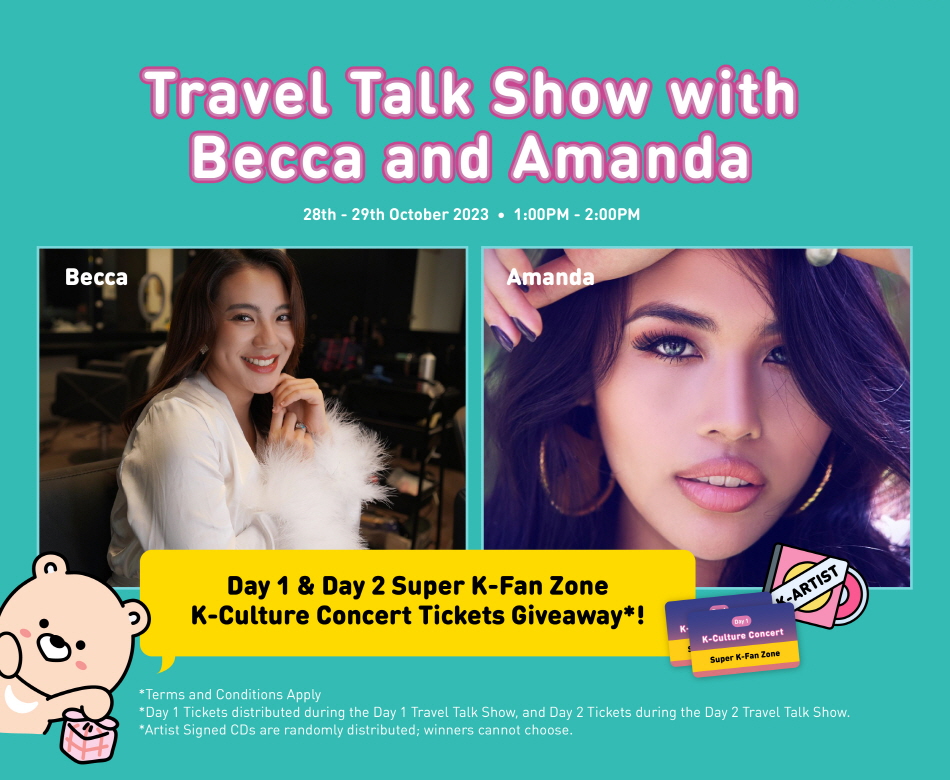 Join us for an exciting Travel Talk Show with Becca and Amanda as they share their unforgettable journey through Korea on both
28th - 29th of October, 2023, from 1:00PM to 2:00PM!
Be with us for insider tips, hidden gems, and a chance to WIN tickets to the K-Culture Concert!

Ready to turn your weekend into a K-Culture carnival?
Save the date of Korea Travel Fest 2023 and tag your friends to join the fun together!

Korea Travel Fest 2023
28 - 29 October, 2023
10am - 5pm
Hall 8AB, Level 4, KLCC Convention Centre
Korea Travel Fest 2023 K-Culture Concert
28 - 29 October, 2023
7pm | 6:30pm
Plenary Hall, KLCC
Tickets are required for the concert*
For lucky winners of the tickets, get ready for the concert too!

*FREE ADMISSION*