* Some attractions subject to closure or limited entrance due to COVID-19. Please check before visiting.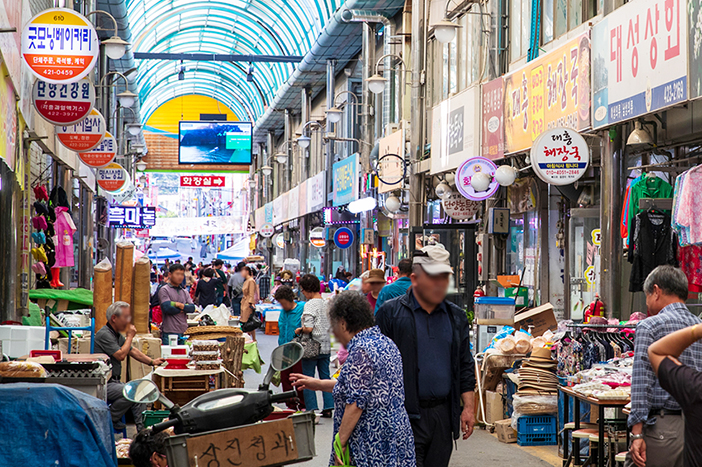 【 Photo: Korean Traditional Market 】
Traditional markets in Korea offer a variety of unique scenes; they are always bustling with lively energy, savory smells, and interesting items that cannot be found anywhere else. Discover Korea's market culture and lifestyle by visiting any one of the markets listed below.
Popular Traditional Markets in Seoul
Traditional markets in Seoul are one of the best places to experience the coexistence of modernism and tradition all at once. Every market bustles with vendors of all kinds as well a plethora of delicious street foods. When looking for a place to either shop or eat, a visit to one of these Korean marketplaces is a must!
【 Photo: Scenery of Gwangjang Market 】

【 Photo: Tongin Market 】

【 Photo: Noryangjin Fisheries Wholesale Market 】
Popular Traditional Markets Outside of Seoul
Traditional markets located outside Seoul offer unique regional specialties, with each market opening doors to a world of new discovery. In addition, major tour attractions located nearby make the markets a convenient place to stop by while sightseeing.
【 Photo: Cheongnyeon Mall in Jeonju Nambu Market 】

【 Photo: Citrus juice at Jeju Dongmun Market 】

【 Photo: Dumplings at Incheon Sinpo Market 】
This page was last updated on October 7, 2021, and therefore information may differ from what is presented here.