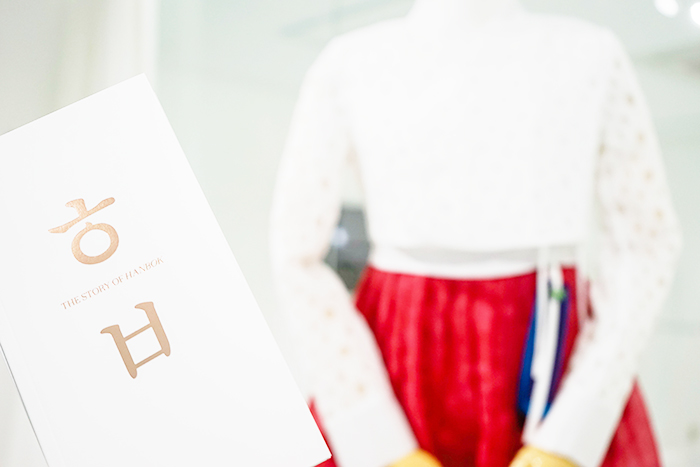 【 Photo: Modern-style hanbok 】
Korea's Traditional Costume, Hanbok
Hanbok is the traditional attire of the Korean people. Worn daily up until just 100 years ago, these days it is generally only worn on festive occasions or anniversaries. It is a formal dress and most Koreans keep a hanbok for special times in their life. While the traditional hanbok was beautiful in its own right, the design has changed slowly but surely over the generations. The core of hanbok is its graceful shape and vibrant colors, which have had a major impact on the modern fashion industry. It is hard to think of hanbok as everyday wear but it is slowly being revolutionized through the changing of fabrics, colors and features, reflecting the public's desires. Many aspiring hanbok designers have altered hanbok for everyday wear with traditional elements at the base of the garment but having a distinct modern feel.
Features of Hanbok
The unique lines of hanbok appear at their greatest when the wearer is in motion. Hanbok is creative and expressive in its design. Another special feature about hanbok is the shape, having a slim top and wide bottom, similar to a bell. The jacket should be tight and fitted while the skirt is relaxed. The tightly fitting jacket attractively reflects the shape of the upper body. The wide sleeves and flexible skirt flatter the wearer's gracefulness by hiding the movements of the lower body, so the wearer appears to be floating on air. Hanbok fabric is colored using natural dyes. The colors of nature are imbued in the cloth, giving hanbok a depth and richness not found from artificial dyes.
【 Photo: Ceremonial wedding hanbok
from the 20th century 】

【 Photo: Male & female hanbok 】
Modern Hanbok
For modern Koreans, hanbok are the formal clothing worn during Korean holidays or on special occasions. Children wear hanbok on their first birthday and adults wear it for their wedding ceremony or major events within the family. Hanbok is also worn for funerals, and is still used as casual wear in villages or districts where the traditional ways of life are being maintained.

Although hanbok have become the ritual dress of choice worn only on traditional holidays, Koreans' love for hanbok is tremendous. The popularity of Korean historical dramas is causing many visitors to take more interest in traditional Korean attire as well.
☞ Related column:Experience the Beauty of Hanbok
This page was last updated on October 10, 2017, and therefore information may differ from what is presented here.