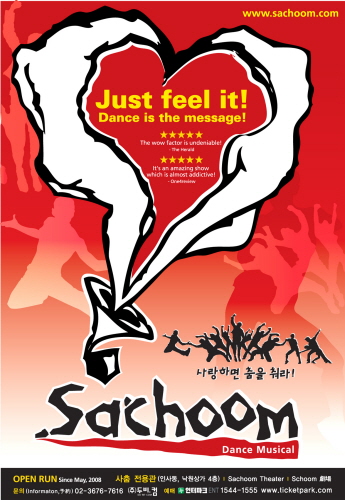 Dance Musical 'Sachoom' (사랑하면 춤을춰라 (사춤))
Period: 05-01-2008 ~ 12-31-2014
Region: Seoul
"Sachoom" is a nonverbal dance musical that can be appreciated by all generations from all countries, as it presents a simple plot full of various dance genres including hip-hop, jazz, contemporary da...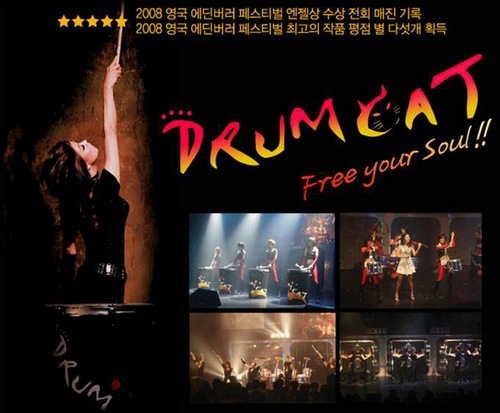 Drum Cat (드럼캣 콘서트)
Period: 09-18-2009 ~ 12-31-2014
Region: Seoul
Globally-recognized Korean performance, 'Drum Cat' whips people into a frenzy of rhythm and fun! Drum Cat, created in 2003, is an all-female percussion group that has moved into its own exclusive thea...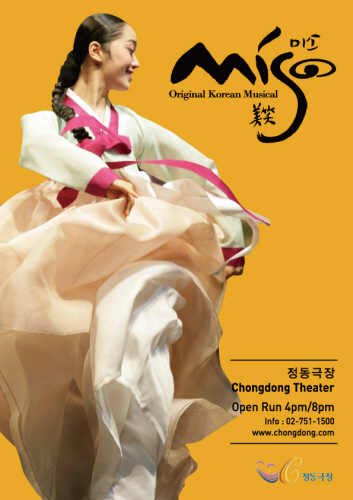 Miso (전통공연 미소)
Period: 04-17-2010 ~ 12-31-2014
Region: Seoul
Starting in 1977, the Jeondong Theater opened with performances of traditional Korean dance and music, delighting audiences of all ages. Years later in 2008, the show was named 'Miso' and adapted into...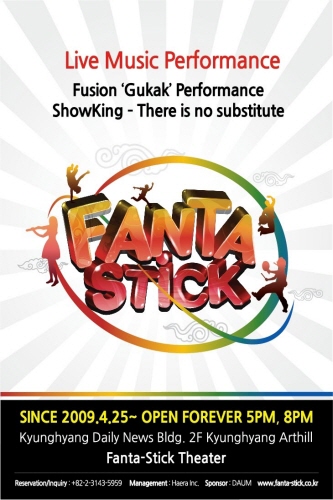 Live Fusion Gukak Music Performance 'Fatna-Stick' (판타스틱)
Period: 04-21-2011 ~ 12-31-2014
Region: Seoul
Heart-beating sounds of powerful percussion rhythm and Heart-filling melodies of beautiful Gukak! Story of Korea with Korean traditional instruments; Dae-guem, Hae-geum, Gayaguen, and A-jaeng. When Fa...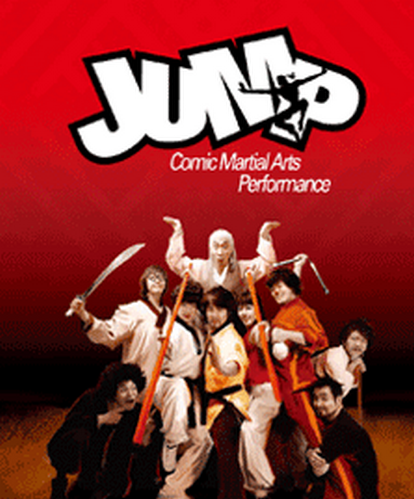 Jump (점프)
Period: 02-25-2012 ~ 12-31-2014
Region: Seoul
Ever since first hit the stage in July 2003, Jump has been incredibly popular in Korea. It also has had remarkable international success. In 2005 and 2006 it took the Edinburgh Fringe Festival by stor...