In Korea, there are many year-round performances, including traditional performances, percussion performances, b-boy shows, fusion Gukak (traditional music), and martial arts. Experience Korea's diverse culture by seeing a show during your trip.

You can search here for event information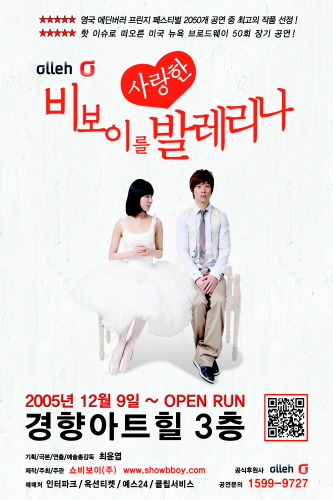 Ballerina Who Loved a B-boy (비보이를 사랑한 발레리나)
Period: 12-09-2005 ~ 12-31-2014
Region: Seoul
'Ballerina who Loved a B-boy' is a non-verbal musical written and directed by Choi Yoon-Yeop. The production made its debut in December 2005 at Korea's first B-boy theater in the nightlife hotspot of ...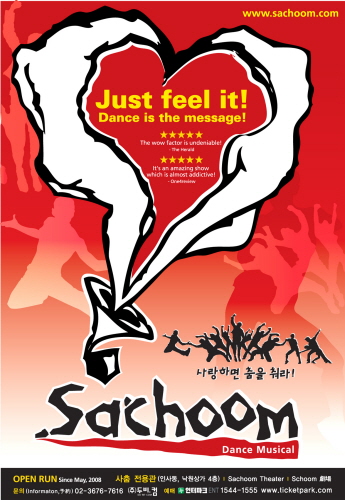 Dance Musical 'Sachoom' (댄스뮤지컬 사춤)
Period: 05-01-2008 ~ 12-31-2014
Region: Seoul
"Sachoom" is a nonverbal dance musical that can be appreciated by all generations from all countries, as it presents a simple plot full of various dance genres including hip-hop, jazz, contemporary da...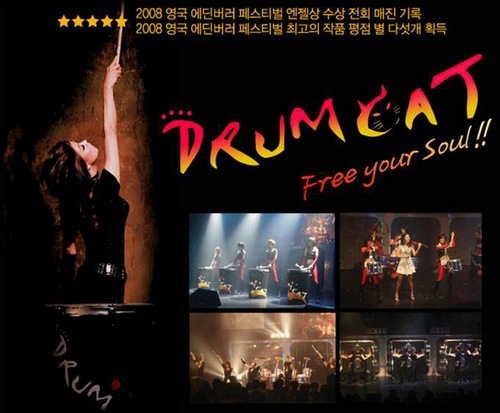 Drum Cat (드럼캣 콘서트)
Period: 09-18-2009 ~ 12-31-2014
Region: Seoul
Globally-recognized Korean performance, 'Drum Cat' whips people into a frenzy of rhythm and fun! Drum Cat, created in 2003, is an all-female percussion group that has moved into its own exclusive thea...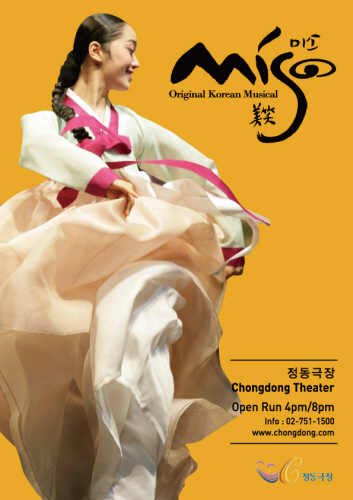 Miso (전통공연 미소)
Period: 04-17-2010 ~ 12-31-2014
Region: Seoul
Starting in 1977, the Jeondong Theater opened with performances of traditional Korean dance and music, delighting audiences of all ages. Years later in 2008, the show was named 'Miso' and adapted into...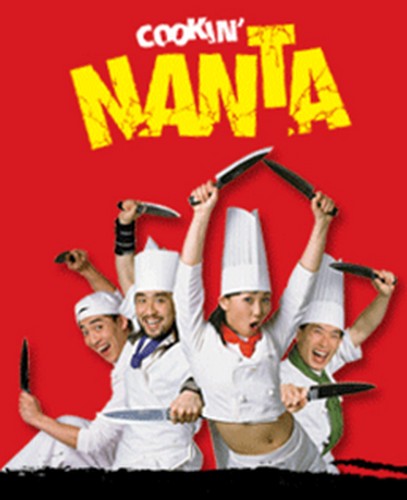 NANTA - Myeongdong (난타 - 명동)
Period: 10-10-2010 ~ 12-31-2016
Region: Seoul
NANTA is a top non-verbal cooking performance show about four chefs who must prepare a wedding banquet in just one hour. The plot is depicted through various genres of performances, including percussi...

How to Book Performances