In Korea, there are many year-round performances, including traditional performances, percussion performances, b-boy shows, fusion Gukak (traditional music), and martial arts. Experience Korea's diverse culture by seeing a show during your trip.

You can search here for event information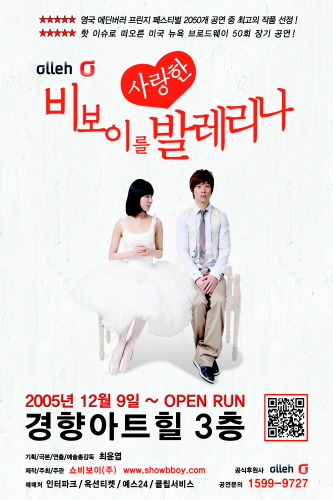 Ballerina Who Loved a B-boy (비보이를 사랑한 발레리나)
Period: 12-09-2005 ~ 12-31-2015
Region: Seoul
'Ballerina who Loved a B-boy' is a non-verbal musical written and directed by Choi Yoon-Yeop. The production made its debut in December 2005 at Korea's first B-boy theater in the nightlife hotspot of ...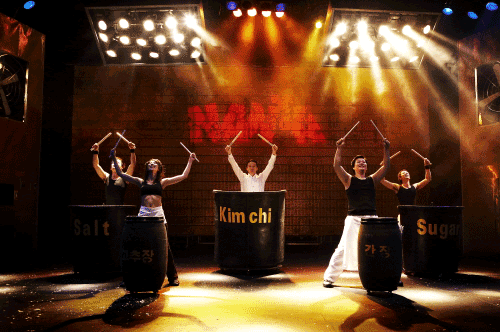 NANTA Jeju (난타 (제주))
Period: 04-18-2008 ~ 12-31-2016
Region: Jeju-do
NANTA has been running since October 1997 and is the most popular show ever in Korea. It also has achieved outstanding international success, having been performed on Broadway and around the US and th...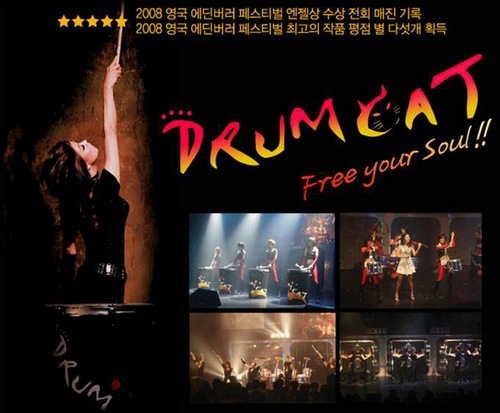 DrumCat Concert (드럼캣 콘서트)
Period: 09-18-2009 ~ 12-31-2015
Region: Seoul
Globally-recognized Korean performance, 'DrumCat Concert' whips people into a frenzy of rhythm and fun! DrumCat Concert, created in 2003, is an all-female percussion group that has moved into its own ...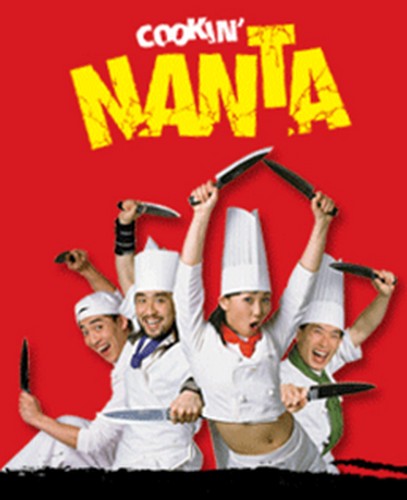 NANTA - Myeongdong (난타 - 명동)
Period: 10-10-2010 ~ 12-31-2016
Region: Seoul
NANTA is one of Korea's top performances, a show about four chefs who must prepare a wedding banquet in just one hour. The plot is depicted through various genres of performances, including percussion...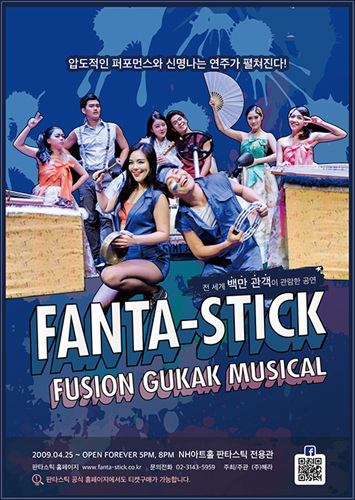 Live Fusion Gukak Music Performance Fanta-Stick (판타스틱)
Period: 04-21-2011 ~ 12-31-2015
Region: Seoul
Heart-beating sounds of powerful percussion rhythm and Heart-filling melodies of beautiful Gukak! Story of Korea with Korean traditional instruments; Dae-guem, Hae-geum, Gayaguen, and A-jaeng. When Fa...

How to Book Performances