The Korean drama Beethoven Virus is the tale of a struggling regional orchestra who mange to succeed beating all the odds. Initially the orchestra members, who are not professionals and have varying talents coming from all walks of life, are terrified of their fearsome conductor, Maestro Kang, but they are finally united by their love of classical music. The drama features a magnificent performance from the actor Kim Myung-min, and started a craze in Korea for classical music. It was produced by Lee Jae-gyu, who previously produced Fashion 70s and Damo, and featured stars like Kim Myung-min, Lee Ji-ah of Taewang Sasingi, Jang Keun-suk, and other powerful supporting actors.
Synopsis
Du Ru-mi is a public official working for the Culture & Arts Department of Seokran City and is put in charge of launching the city's orchestra. Unfortunately, the project does not get off to a promising start: the performance publicist runs away after embezzling funds and so all the professional orchestra members quit. After many ups and downs, Du Ru-mi starts an orchestra composed of people from all walks of life: a full-time housewife, high-school students, and even a senior citizen with dementia. To make matters worse, the orchestra is led by none other than the notorious Kang Ma-eh, who is so frightening that he's known as "the orchestra killer". Angered by the member's lack of experience, Maestro Kang initially wants to leave the orchestra, but is convinced to stay by Du Ru-mi and Kang Geon-woo, who even resort to blackmail to pursuade him. The orchestra faces new challenges when Ru-mi starts to lose her hearing and Maestro Kang begins to fire the members.
Cast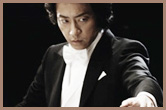 Maestro Kang performed by Kim Myung-min
Kang Ma-eh is an orchestra conductor with exceptional talents. He has released renowned symphony albums worldwide, but is also notorious as a troublemaker having caused numerous incidents in the international classical music scene over the last ten years. He is aloof, arrogant, and not interested in other people's point of view, believing he is always right. He judges orchestra members only by their talent, and his high standards and unpleasant nature have ended up disbanding all the orchestras he has ever worked with. However, it is through his conducting that Seok-Ran's orchestra members discover how wonderful classical music can be.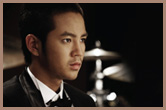 Kang Geon-woo_ Jang Keun-suk
Kang Geon-woo is a police officer who has an exceptional musical talent. He played the trumpet in a high school band and later in a military band, but he has never had any musical training. He has a straightforward and stubborn character and rarely gives in unless he's convinced. Despite his strong personality, he has a warm heart. He doesn't really care about other people's opinions, but he does know how to be considerate of others. Although he originally wants to ignore his musical abilities, Geon-woo finally realizes his talents through Maestro Kang.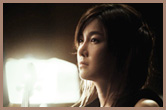 Du Ru-mi performed by Lee Ji-ah
25 year old Ru-mi is working as a public official for the Seokran City Hall, but she has never forgotten her first love, the violin, in which she majored at college. She is charged with launching a city orchestra but before it even starts the publicist runs off with the project money. Thanks to her optimistic personality, she does not give up. Her passion for music leads her to start a new orchestra from scratch in which she is the concert mistress and the first violinist. Despite her long straight hair and feminine style, she is pro-active and can even be quite hot-tempered.
Filming Locations

Petit France



Maestro Kang's office was filmed in Petit France, which is a resort village themed on Saint Exupery's The Little Prince. Du Re-mi and Kang Geun-woo's first kiss was also filmed here. Visitors to Petit France can see the signatures of the entire cast. A 150-year-old residence has been brought here all the way from France and there is a gallery showing the works of Saint Exupery, as well as the Orgel House, which features beautiful antique music boxes. A variety of exhibitions and hands-on activities are available all year-round and there are also accommodation facilities. This is one of the only places in Korea to experience French culture, and a trip here can also be combined with a visit to Namiseom Island and Homyeong Lake nearby.



Address: 616 Goseong-ri Cheongpyeong-myeon Gapyeong-gun region, Gyeonggi-do province
Tel: +82-31-584-8200
Website: www.pfcamp.com


Admission: 8,000 won
How to Get There: From Dong Seoul bus terminal or Sangbong bus terminal, take an intercity bus heading for Cheongpyeong -> Get off at Cheongpyeong station and take a shuttle bus for Petit France
From Cheongnyangni station take a train heading to Chuncheon -> Get off at Cheongpyeong station and take a shuttle bus for Petit France
*Shuttle Bus Hours:
From Petit France
Weekdays 09:30, 10:30, 11:30, 14:00, 16:00, 17:00 / Weekends 09:30, 10:30, 11:30, 12:30, 14:00, 15:00, 16:00, 17:00, 18:00(Sat)
From Cheongpyeong station
Weekdays 10:00, 11:00, 12:00, 14:30, 16:30, 17:30 / Weekends 10:00, 11:00, 12:00, 13:00, 14:30, 15:30, 16:30, 17:30, 18:30(Sat)

Samyang Ranch



In the 11th episode, Du Ru-mi goes on a bicycle trip to calm her mind. She stops at the ranch where she finds Kang Ma-eh. Knowing how they feel for each other, they embrace amongst the wide-open fields with the windmill in the background. The setting is Samyang Ranch, which is the largest ranch in Asia, occupying nearly 20 square kilometers in the Daegwallyeong area of Gangwon-do province. It is a popular filming location and scenes from Taegukgi, Autumn Story, and Lovers' Concerto were all filmed here.



Address: San 1-107, Hoenggye 2-ri, Doam-myeon, Pyeongchang-gun region, Gangwon-do province
Tel: +82-33-335-5044~5
Website: http://www.samyangranch.co.kr (Korean, English)


Admission: 7,000 won
How to Get There: From Dong Seoul bus terminal take an intercity bus to Hoenggye (06:30~20:05, 2.5 hours, fare 13,200 won) -> Take a shuttle bus to the ranch (take a taxi in winter time as shuttle buses won't start running until April 30, 2009)


Day Park



In the 7th episode, Maestro Kang fires Kim Gab-yong, who is in his sixties and has dementia. To show that he is still capable of performing, he plays the oboe alone on the street for almost ten hours, and Kang Geon-woo takes Maestro Kang there to show him. This scene was filmed at Day Park, a multi-purpose European style cultural complex in Seongbok-dong in Yongin. The complex consists of three separate buildings containg around hundred stores and restaurants. At the center of the complex is a water fountain and benches, the perfect place for relaxation. During the weekends, visitors can also enjoy street performances.



Address: 89 Seongbok-dong, Suji-gu, Yongin-si, Gyeonggi-do province
Korea Travel Phone: +82-31-1330 (Korean, English, Japanese, Chinese)
How to Get There: Take subway line 2 to Gangnam station, exit 6 -> Walk straight ahead and take bus 6800 from the nearest bus stop -> Get off at Gangnam Village bus stop in Seongbok-dong