Drama Information

Producer: Bu Seong-cheol
Cast: Choi Ji-woo, Yoo Ji-tae, Lee Ki-woo, Cha Ye-ryeon
Broadcast Network: SBS
Broadcast Period: December 10, 2008 ~ February 12, 2009
Website: http://tv.sbs.co.kr/starlover/ (Korean)
Synopsis
Lee Ma-ri is a top star in Korea and throughout Asia. Seo Tae-seok, the head of Mari's management firm, hires a ghostwriter to help transform Ma-ri's image. The poverty-stricken lecturer Kim Cheol-soo becomes her ghostwriter in order to earn money for his sister's surgical operation, and whilst they are in Japan he falls in love with Ma-ri. However, when the novel 'Lovers in Asuka,' written by Cheol-soo on Ma-ri's behalf, becomes a hit, Ma-ri gets caught up in the controversy generated by the ghost writing. The two lovers try to continue their relationship away from media attention, but they end up breaking up. Ma-ri decides to leave the Seo Tae-sook's management firm as he tries to control everything in her life.
Cast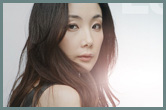 Lee Ma Ri played by Choi Ji-woo
Ma-ri is a top star in Korea and throughout Asia. She is a very talented actress who can play many different roles. In fact she is often referred to as the Angelina Jolie of Korea and is followed by hoards of press wherever she goes. In the past her first love suddenly vanished from her life, and as a result she has come to think of love as a game and has broken many hearts. She has a strong professional personality, but can also be genuine, open, and affectionate.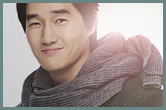 Kim Cheol-soo played by Yoo Ji-tae
Cheol-soo is a graduate student and lecturer in the Korean Department of Seoul National University. When he was a child his mother left, and since then he and his sister have lived with his aunt. He is very sensitive and cold, and can be quite standoffish to people other than his sister. Since childhood he dreamed of becoming a novelist; but because of opposition from his family, he entered the Korean department in college. He had a crush on Eun-young who was in the same department but he was too shy to reveal his feelings. He becomes a ghostwriter to make money for his sister's medical operation and through this he meets Ma-ri and falls in love.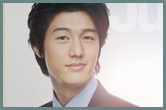 Jung Woo-jin played by Lee Ki-woo
Woo-jin has the same name as Ma-ri's first love. His good manners help him to win her affection. He excels in his studies, music, sports, and everything he sets his mind to. As the nephew of the CEO of conglomerate M, he is a member of Korea's elite, and he has an MBA degree from Stanford. He now is the head of a media firm. He saw Ma-ri easily reject the proposal of his conceited cousin Ha Young, and he falls for her confidence and beauty.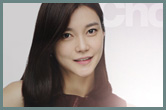 Choi Eun-young played by Cha Ye-ryeon
Eun-young is born into an affluent family. Her father is a professor of Korean literature and a famous critic, while her mother is also an important figure in Korean society. In college, Eun-young attracted a lot of attention from men, but she ends up falling for the withdrawn Cheol-soo. Exhausted from the emotional tug-of-war between her and Cheol-soo, she leaves Korea to study in Japan. Then one day, Cheol-soo suddenly appears in Japan and causes her feelings to resurface. She knows him better than anyone else, and is both concerned and jealous by his developing relationship with Ma-ri.

Filming Locations

Ilsan Il Mare

After breaking up with Cheol-soo, Ma-ri receives a proposal from Woo-jin. However, Ha-young, Woo-jin's cousin who also likes Ma-ri, comes to see her and tells her that he and Woo-jin made a bet over who could put a ring on Ma-ri's finger. When Ma-ri hears that Woo-jin will leave for the United States in two weeks, she cannot hide her confusion. This scene was filmed in the Italian restaurant Il Mare, which is stylishly decorated in black and white. Other scenes which were filmed there include one in episode 19 where Seo tae-seok and Ma-ri bump into each other, and one from episode 8 where she meets Eun-young. Il Mare is located in front of Ilsan Lake Park and serves pasta, pizza, salads, and wine.

Address: Samsung Merhen Building F1, 752 Janghang-dong, Ilsan-gu district, Goyang city, Gyeonggi-do province
Tel: +82-31-905-1772
Hours: 11:30~22:30
How to Get There: Exit 2, Jeongbalsan station, Seoul subway line 3 cross the street and turn left in front of Lotte department store in the direction of Lake park  Walk straight ahead at the three-way intersection in front of the park


Ilsan Lake Park



In the last episode, five years have passed, and Ma-ri and Cheol-soo are now a happily married couple. You see them in a park with their daughter. Cheol-soo takes her in his arms and holds Ma-ri's hand. The final scene, where they are walking together, was filmed at Lake park in Ilsan. The park has the largest artificial lake in Asia, as well as a beautiful promenade road and bicycle path. It's home to a large variety of wild flowers and plants grow. Every year, the park is the venue for the annual Goyang World Flower Fair, and concerts, skateboard competitions, and other events are held here.


Address: 752 Janghang-dong, Ilsan-gu district, Goyang city, Gyeonggi-do province
Korea Travel Phone: +82-31-1330 (Korean, English, Japanese, Chinese)
How to Get There: Exit 2, Jeongbalsan station, subway line 3  cross the street and turn left in front of Lotte Department Store in the direction of Lake Park  Cross the street at the three-way intersection in front of the park


Seoul National University



This is the university where Cheol-soo is a graduate student and lecturer. The university is 60 years old and is the leading university in Korea, educating some of the nation's leading figures. This is the first time the university has allowed its campus to be used as a filming location. Scenes of Cheol-soo's lectures and Ma-ri's visit to the school were filmed in locations such as the gallery, Gyujanggak, and museum roads. The gallery, which was designed by internationally renowned architect Rem Koolhaas, displays approximately 250 works of art. First opened in 1776, Gyujanggak was the royal library in the Joseon Dynasty and is now the pride of the university. The Global House bar, located at the rear gate serves beer until 2am. Located at the foot of beautiful Mt. Gwanaksan, the university is also a place of leisure and relaxation for local residents.

Address: 599 Gwanak-ro, Gwanak-gu district, Seoul
Tel: +82-2-880-5114
Website: http://www.snu.ac.kr (Korean, English)
How to Get There: Exit 3, Seoul National University station (please note it is not Seoul National University of Education station), subway line 2  Take a taxi to the campus


Busan Haeundae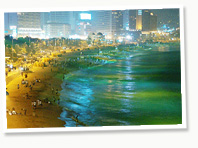 When Cheol-soo is lecturing in Busan, Ma-ri comes to see him and confesses that she also loves him. This emotional scene takes place against the backdrop of a deep blue sea and the striking Nurimaru APEC House with its circular dome. It was filmed on Dongbaekseom Island in Busan. Nurimaru, which was the venue for the 2005 APEC Summit Meeting, is open to the general public from 10 am to 5 pm. Ma-ri and Cheol-soo take a walk on the beach, and Ma-ri urges Cheol-soo to write her name in the sand. This scene was filmed at Haeundae Beach, where the long stretch of beautiful white sand and excellent facilities make it one of Busan's most popular tourist destinations. A trip to Haeundae Beach and Dongbaekseom Island, which is located at the end of the beach, would take half a day. Visitors can find information on the area at the Tourist Information Center located near the entrance to the beach.


Korea Travel Phone: +82-51-1330 (Korean, English, Japanese, Chinese)
How to Get There: From Seoul station take a train to Busan  At Busan station, take the subway  Exit 3, Haeundae station, subway line 2. Walk straight ahead