<Every Night> has the unique theme of Korea's historical treasures, and features the stars Lee Dong-gun and Kim Sun-a. This drama was particularly special as it was Kim Sun-a's first appearance after her role in the famous drama <My Lovely Sam-soon>, and this was the last appearance for Lee Dong-gun before he enlisted in the army. The main stage for the drama was set at the National Museum of Korea, a location that until now wasn't open up for filming. <Every Night> features a very different story from the average drama and presents plenty of entertaining scenes.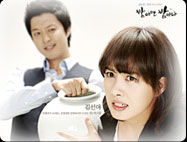 Broadcast Station: MBC
Broadcast Dates: June 23, 2008 ~ August 19, 2008
Director: Son Hyeong-seok
Cast: Lee Dong-gun, Kim Seon-ah, Lee Ju-hyeon, Kim Jung-hwa, Park Gi-ung
Homepage: http://www.imbc.com/broad/tv/drama/everynight/ (Korean)

Heo Cho-hee is the daughter of an infamous grave robber, who is reunited with her father after a period of seven years separation. She works at the Cultural Heritage Administration of Korea in order to return the historical treasures her father stole to their rightful place. While in search of a stolen historical treasure, she visits Japan and meets Beom-sang, a fine arts appraiser, who helps her. However, Cho-hee and Beom-sang are constantly arguing, and they are never really able to open up to each other. Then one day, they come across a Hong Gil-dong (Korean equivalent of Robin Hood) who steals historical treasures from the rich and returns them to the museum, and they begin to chase him.
Heo Cho-hee played by
Kim Sun-a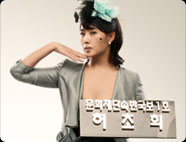 Although she has a beautiful face, she is not popular with men as she lacks charm and cannot control her temper. She works in the Cultural Properties Crime Control Unit for the Cultural Heritage Administration of Korea. Her father was a notorious grave robber, so she believes it is her mission to return all the valuable historical treasures her father stole. Even though she works very hard, she isn't trusted at work, due to the reputation of her father. In front of others she maintains a very hard and strong façade, but she is actually a soft-hearted woman who is easily moved to tears.
Kim Beom-sang played by
Lee Dong-gun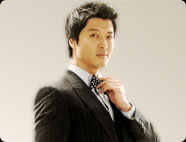 He is Korea's top specialist in Fine Arts Appraisal & Restoration. Not only can he restore the most shattered ceramics, he can tell immediately if an artifact is a fake. On top of that, his extreme good looks make him very popular with the ladies. However, he is rather short-tempered and is a bit of a playboy beneath his friendly and well-mannered exterior.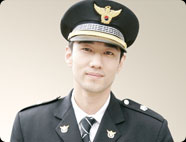 Kang Si-wan played by Lee Ju-hyeon

Kang Si-wan is an honorable, polite, and talented man, who was promoted to the head of the Cultural Properties Unit at a young age. Five years ago, he lost his wife in an accident and now he raises their daughter alone. Though he is liked by all his coworkers, due to his sincerity and loyal personality, he isn't too popular with women because of his simple-mindedness.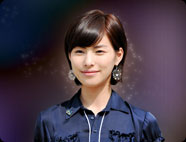 Wang Ju-hyeon played by Kim Jung-hwa

Wang Ju-hyeon joins the Cultural Heritage Administration of Korea in search of the perfect husband, but when she gets transferred to the Control Unit she ends up traveling all over the country. Her delightful charm and beautiful smile makes her popular with men, but in work she always comes second to Heo Cho-hee. In order to beat Cho-hee, Ju-hyeon puts on an innocent act and throws Cho-hee into awkward situations, but she is still a very cute character.
Heo Gyun played by Park Gi-ung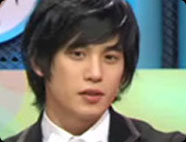 Heo Gyun is Heo Cho-hee's little brother and also the son of the grave robber. He begins to steal back the historical treasures that were sold to aristocrats, so he can return them to museums. Consequently people start to call him Hong Gil-dong. On the surface he's a pure-hearted man with a childish, cute side to him, but hidden behind that exterior is the chivalrous robber Hong Gil-dong with a sharp glitter in his eyes.
* Hong Gil-dong : In the Korean classic, 'The Tale of Hong Gil-dong', he is a chivalrous thief. Therefore, he is known as Korea's Robin Hood
* Seokmodo Island Bomunsa Temple

In episode 7, Beom-sang takes Cho-hee on a ferry and brings her to Bomunsa Temple on Seokmodo Island. Here Cho-hee climbs the 419 steps to the top of the stone cliffs and prays to the Buddha statue for her wishes to come true. The two then head to the beaches of Seokmodo Island and begin to play around splashing mud on each other. These memorable scenes were filmed at Seokmodo Island, located 1.5km from Ganghwado Island by boat, and show beautiful images of mountains, the ocean, and a picturesque fishing village. The Bomunsa Temple is a widely known Buddhist temple, and visitors here can enjoy Seokmodo Island's gorgeous scenery and rich history. Visit Seokmodo's beaches where you can take a romantic stroll with your lover, or have fun exploring the seashore with your children.
Tourist Information Center: +82-32-1330 (Korean, English, Japanese, Chinese)
Directions: Subway Line 2 Sinchon Station Exit #7 -> walk past the Grand Mart and continue to the end of the street, turn right for the Sinchon Bus Terminal, then take a bus headed towards Woepori (Weekdays 5:40am, 6:20am~5:20pm departs every hour, Weekends 5:40am, 6:00am~5:30pm departs every 30min, estimated travel time of 2 hours, 5,400 won) -> from the Woepori Sambohaeun Car Ferry Docks take a ferry to Seokmodo Island
* National Museum of Korea


The main filming location of the drama is the National Museum of Korea, which is one of the most famous museums in Korea. This was the first time in Korea that a drama was allowed to film inside the museum. 'Every Night' shows beautiful shots of the National Museum of Korea, which was reopened at its current location in 2005. The museum has no less than seven floors and prides itself as Korea's largest museum. The museum also offers daily guided tours of the museum for both Koreans and foreigners. Guided tours are available in English, Japanese, and Chinese, and visitors should make reservations by telephone one day in advance or apply at the museum on the day of visit.
☞Click here to see the National Museum of Korea
* Insa-dong


Here Beom-sang and Cho-hee go on a leisurely date. They have fun eating ice cream and walking around the streets wearing masks. If you'd like to go on a refreshing date in the middle of summer, head over to Insadong, one of Korea's most famous tourist attractions. These streets are particularly enjoyable as the shops sell traditional Korean products, the streets are filled with modern galleries, and restaurants and cafes offer delicious traditional Korean cuisine and refreshments.
☞Click here to see the Insa-dong
Photos courtesy of MBC