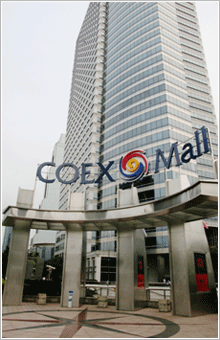 Located in Samseong-dong, Seoul, COEX Mall covers a total floor area of 119,000 ㎡, making it the largest underground shopping complex in Asia. It is about 14.5 times larger than Olympic Main Stadium. The interior houses about 260 establishments, most of which are shops, restaurants, and cultural attractions popular among young people in their 20s and 30s. One full day is hardly enough time to truly enjoy all the restaurants and entertainment spots the mall has to offer.

Hyundai Department Store and COEX SKM Duty Free shop are also directly connected to COEX Mall. You can compare and shop for affordable non-branded goods as well as high-end luxury goods. Also nestled amidst the myriad shops are the COEX Aquarium, Megabox Cineplex, and the Kimchi Museum - a popular destination among international visitors to enjoy some sightseeing between shopping sprees.
Fashion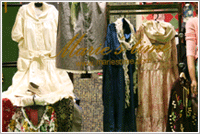 Many stores feature unique, eye-catching designs and are crowded with shoppers at all times. There are many casual brands targeting youngsters in their 20s. If you do not have time to shop around, multi-shops offering various brands such as ENTER6 or MILLE21 are recommended and are quite reasonably priced. If luxury brands or high-end goods are more your interest, try Hyundai Department Store or SKM Duty Free shop for an impressive selection of internationally recognized brands.
Household accessories and toys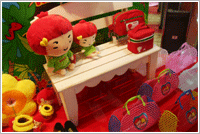 When shopping at COEX Mall, you may want to pay special attention to these items. There are more shops specialized in stationery, household accessories, and toys compared to any other shopping mall. Specialty shops like ARTBOX and Barunson are a must. There are also Aniland for animation characters, Puzzle Zone offering a wide range of puzzle products, and Asem Hobby for figurines. As these items feature unique designs, they also make excellent gift ideas.
Accessories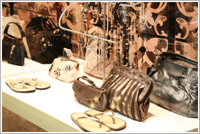 Low-cost jewelry brands, including Lloyd and Clue, and accessory multi-shops are located in COEX Mall. A very wide range of items is available, including hats, hair bands, earrings, necklaces, bracelets, and hairpins. Since many target their products with young shoppers in mind prices are also comparatively lower.
Books and music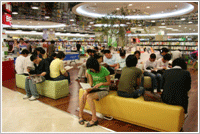 COEX Mall houses a large bookstore and a record shop. If you want to get some English books on Korea or music albums by the Korean wave stars, you've come to the right place. Take a break from shuffling through shops and come read a book or sample some music at the record shop.
Traditional souvenirs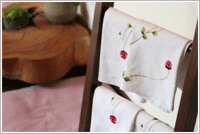 COEX Mall has five Korean souvenir shops, including Dangozae. Items range widely from inexpensive bookmarkers to high-priced celadon porcelain. These shops are frequented by foreign tourists staying at nearby hotels in the market for souvenirs or gifts. A mobile phone accessory or a ceramic cup will not cost more than 10,000 won.
Foods and beverages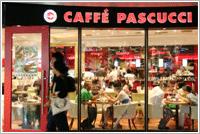 Nicknamed the "heaven to gourmets," COEX Mall has a broad selection of restaurants, ranging from well-known family establishments like Marche, Bennigans, T.G.I FRIDAY'S, and Todai to fast food chains including McDonalds, Mr. Pizza, Burger King, Pizza Hut, and KFC. There are also restaurants specialized in spaghetti, omelet rice, and Korean food. There are so many excellent choices that it will be hard picking just one. If choosing just one poses too much of a challenge, Lake Food Court or ASEM Food Court, offer a huge variety of restaurants all clustered together.
[Transportation and Map]
Exit No. 5 and No. 6 of Samseong Subway Station (Seoul Subway Line No. 2) are connected to the COEX Mall.
View the map of COEX Mall