Immigration Clearance
From January 2012, any inbound foreign visitor aged 17 or older who is arriving at any port or airport in Korea is required to go through a mandatory fingerprint and facial recognition registration process. The collected information will be utilized to protect locals as well as foreign visitors from various possible crimes as well as to bolster public security.

The mandatory information registration process is waived for the following persons: foreign government officials and international organization representatives, as well as their families; and visitors on official invitation by the heads of the nation's central government.
Immigration Clearance Procedure
1. Submit arrival card and passport.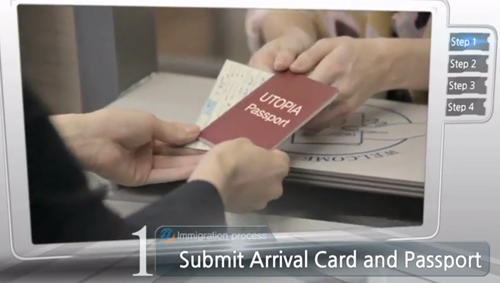 2. Provide fingerprints of both index fingers.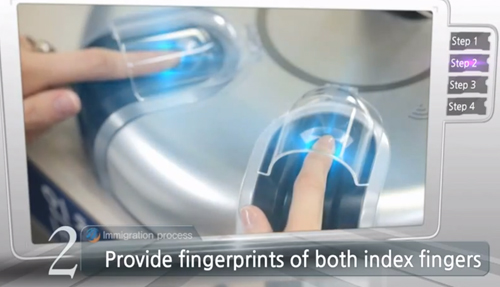 3. Take a face photo.
* The photo should be taken without sunglasses or hats. Talking on the cell phone is not allowed.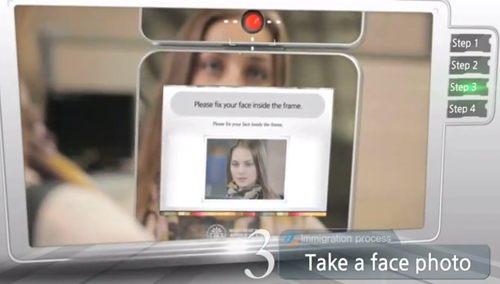 4. After final confirmation of the immigration officer, the immigration clearance process is over.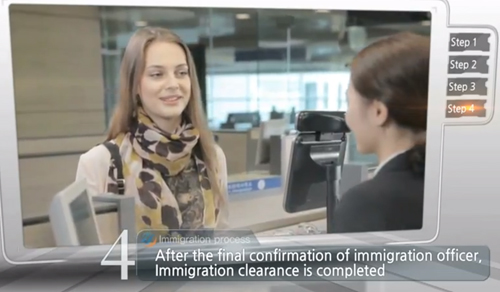 Preparing Documents
Please complete the declarations handed out during your flight by the flight attendants in order to expedite arrival procedures.

1. Arrival Card - Visitors who will enter into the Republic of Korea are required to submit the arrival card. Korean passport holders and foreign registered citizens staying more than 90 days in Korea are not required to submit the arrival card.
2. Customs Declaration Form – Individuals need to fill out one customs declaration form each. Only one customs declaration form will be required to be filled out per family.
3. Quarantine Questionnaire - Passengers and crew who have been to countries infected by cholera, yellow fever, or pests must fill this out.
Arrival Card
Click to enlarge the image

1. Fill out the entry spaces in the bold lines on the arrival card in English.
Customs Declaration Form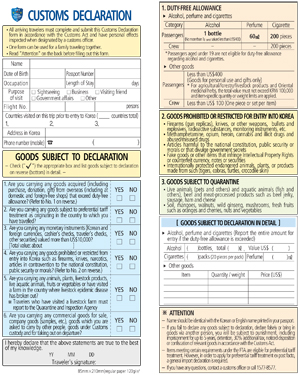 Click to enlarge the image

1. All visitors to Korea should submit a customs declaration to customs. You must have the following documents ready for Customs Inspection:
Your passport
Your flight ticket
Your customs declaration form

2. Customs declaration forms may be filled out in the arrival area, but in order to expedite the process, please fill them out before landing.