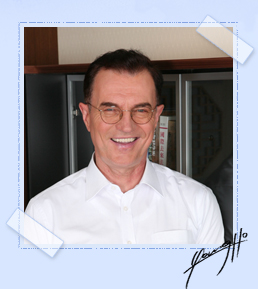 안녕하세요? Annyeonghasayeo? My name is Charm Lee, and I am the president of the Korea Tourism Organization (KTO). I was born in Germany, as Bernhard Quandt, and more than 30 years ago I began my love affair with Korea, just as you are now. I had become very interested in the little country nestled between China and Japan, and started studying Korean so that I could get to know the culture and language as deeply as possible.
It's been an incredible journey. I was naturalized as a Korean citizen in 1986, and took on a Korean name. I found myself acting in a number of Korean television productions and authored a few books as well. And now I have been appointed as the head of the KTO, as the first non-Korean born person to hold such a post.

Throughout the decades, I have witnessed changes in Korea that have been labeled by some as miracles. Transformation from a war torn country to an economic powerhouse. From a country repressed by dictatorship to the most democratic country in Asia. And now, I am seeing this beautiful country take leadership on a global scale, not just in technology, but in the industries like the arts, green energy and environmental protection. There are also large numbers of people who come to see Korea's unique culture first-hand. The message I would like to give to you is this: As Korea's presence in the world stage gets bigger, so do the opportunities that come along with it. Not only is Hangeul easy to learn, the language and culture is absolutely fascininating. Take the next few minutes and learn how to read Korean. You might just become as enchanted as I did!