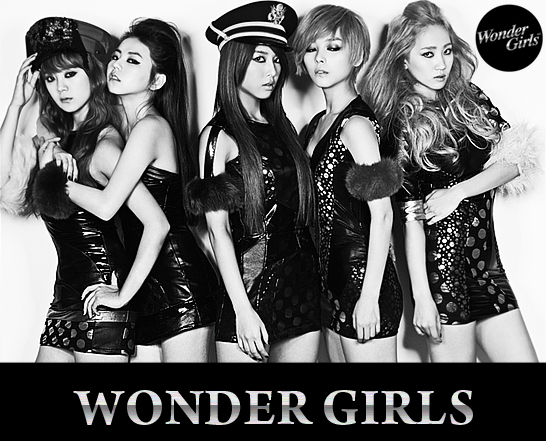 'The Wonder Girls' are one of the top girl bands in South Korea. They are produced by singer and songwriter, Park Jin Young (JYP), who is known for spotting future stars. His company, JYP Entertainment achieved international attention after producing hugely successful sensations, 'Rain' and 'god'. 'The Wonder Girls' made their debut in 2007 with their first single, "Irony" but became a household name with the song, "Tell me". They have scored three consecutive number one hit singles with "Tell Me", "So Hot", and "Nobody". Having sky-rocketed to popularity with the song, "Tell Me," the Wonder Girls began appearing in numerous TV shows and commercials. They also have their own cosmetics brand, "Wonder Girls Cosmetics" which is popular among their fans. In the spring of 2010, the Wonder Girls were the first Korean musicians to tour in the US, covering 20 major American cities. They rose to the No. 16 on Billboard.com's 2010 list of top stars under 21 years old. "Nobody" became an international hit single on Youtube, drawing a large audience in Asia, South America, and Europe. The Wonder Girls followed with a successful showcase in various regions in Asia.
Group Introduction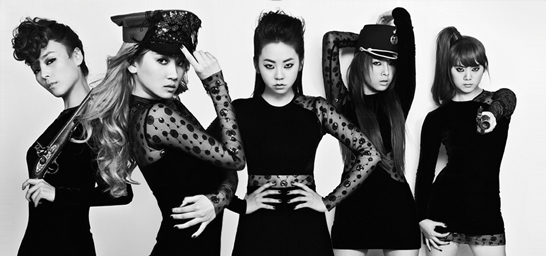 'The Wonder Girls' have many #1 hits including "Nobody," "Tell Me," and "So Hot." The extremely popular, 'Nobody' was inspired by American culture and other influences such as the Motown girl groups from LA and an overall retro style. The Wonder Girls' innocent personalities, adorable dance moves and fancy outfits have captured many Korean hearts. They also have an internationally following after entering the U.S market in 2010. The group attracted worldwide attention when well-known American celebrity blogger, Perez Hilton, posted a clip from the music video, "Nobody" on his entertainment website. In addition, the British entertainment media company, Virgin Media, selected the Wonder Girls as one of the 'Top 8 Girl Groups to Watch Worldwide'. The group consists of five members: Sun-ye, Ye-eun, Yu-bin, Hye-lim and So-hee. The Wonder Girls officially debuted on Feb. 10, 2007 on MBC's "Show! Music Core" and after winning many televised music competitions, the "Wonder Girls sensation" took off.
Member Profiles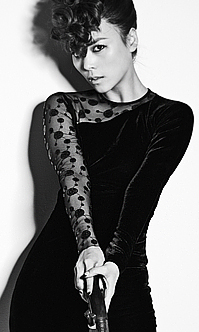 Sun-ye
Sun-ye is the leader of the Wonder Girls and was first discovered seven years ago on a SBS national talent show. She leads by example, not skipping a single dance or singing lesson. This dedication impressed Park Jin Young, and has led to great confidence and in Sun-ye to represent the group. Before their debut, Park once said Sun–ye was the only member of the group who was unquestionably ready. Sun-ye lost her mother when she was young and her father suffered from health problems. She grew up with her grandmother, who she has shown strong affection for in many interviews. It is well known that she bought her grandmother a home in 2009. Sun-ye has an outgoing personality and her favorite foods are ice cream and Tteokbokki.

Birth Name: Min Sun-ye
Date of birth: August 12, 1989
Blood Type: A
Height: 160 cm
Weight: 45kg
Talents: Piano
Hobbies: Watching movies, working out
Education: Currently on leave from the Division of Performing Arts, Dongguk University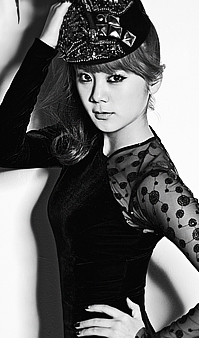 Hye-lim
In 2010, Hye-lim replaced Sunmi and became the newest member of The Wonder Girls. A JYP trainee since 2007, she is fluent in English, Korean, and Cantonese. She grew up in Hong Kong and her English name is Christina. She appeared as Lim in a video of the Chinese version of The Wonder Girls, which was released in early January 2010 on Daum TV pot and kiwi.com. Her powerful dance and vocals drew much attention at the time. Her cute image earned her the nickname, Xiao Ping Guo (小苹果), or small apple, in China.



Birth Name: Woo Hye-lim
Date of birth: September 1, 1992
Blood Type: O
Height: 164 cm
Weight: 46kg
Talents:Chinese language
Hobbies: Dancing
Education: Applied Music Department, Lila Art High School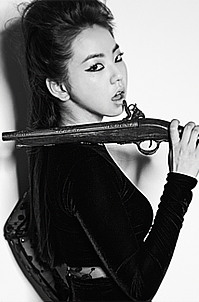 So-hee
So-hee starred in a minor short film while still in elementary school. She is known as a talented actor and singer. In 2007, she fulfilled one of her childhood dreams by starring in the movie "I Like it Hot." Her cute nickname, "dumpling" comes from her plump cheeks, and fans also love her flair for fashion.



Birth Name: Ahn So-hee
Date of birth: June 27, 1992
Blood Type: AB
Height: 165 cm
Weight: 43kg
Talents: Taekwondo
Hobbies: Reading, sleeping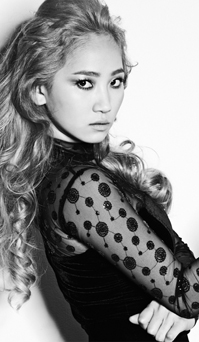 Ye-eun
Ye-eun was a member of the choir and dance club at her high school. In 2007, she was spotted at the MTV "UCC Star Competition." Although she was the last member to join, she demonstrated her dedication to the group by practicing above and beyond what was asked of her. Park speaks highly of her in interviews and believes she is talented enough to produce a solo album one day.



Birth Name: Park Ye-eun
Date of birth: May 26, 1989
Blood type: AB
Height: 165 cm
Weight: 47kg
Talents: Singing
Hobbies: Reading the Bible
Education: Currently on leave from the Postmodern Music Department, Kyung Hee University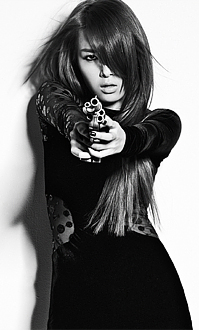 Yu-bin
Yu-bin was born in Gwangju, Jeollanam-do Province and has lived in the US for more than two years. She was with the Good Entertainment Company before debuting with the Wonder Girls. Although her original management was behind Shinhwa and other Korean superstars, financial setbacks affected the release of her initial debut. However, when Hyun-a had to leave due to health issues, Yu-bin auditioned with JYP to replace her. She is now the lead rapper in the group and is also well known for her stunning looks. She also appeared in Shinhwa's music video "Once In A Life Time" in 2006..



Birth Name: Kim Yu-bin
Date of birth: October 4, 1988
Blood type: O
Height: 163cm
Weight: 45kg
Talents: Water sports (Swimming, Scuba diving, etc)
Hobbies: Listening to music, collecting CDs
Education:Currently on leave from the Department of Performing Arts, Myungji University

Information About the Wonder Girls
Members: Sun-ye, Hye-lim, So-hee, Ye-eun, Yu-bin
Debut Date:February 10, 2007 with the Singles Album <The Wonder Begins>
Official Website: Click Here!
Wonder Girls' Official Fan Club - Wonderful
Fans can join "Wonderful" by registering at the club's official Daum café website. Becoming an official fan is actually quite competitive, since JYP Entertainment only selects a limited number of people every year. Those not selected as official fans can always be a part of the action through the Wonder Girls website. Also, many concert goers wave pearly wine-colored balloons and transparent pink wands to show their devotion to the band.

Official Fan Café Website: http://cafe.daum.net/WonderFul (Korean)
Discography
| | |
| --- | --- |
| February 2007 | Singles Album <The Wonder Begins> |
| September 2007 | 1st Album <The Wonder Years> |
| June 2008 | Singles Album<So Hot> |
| September 2008 | Singles Album <The Wonder Years-Trilogy> |
| November 2008 | Digital Singles Album<Nobody> |
| June 2009 | Digital Singles Album <Nobody (Eng Ver.)> |
| May 2010 | Single Album <2 Different Tears> |
Major Achievements
| | |
| --- | --- |
| 2007 | 2007 Mnet KM Music Festival: Best New Female Group; The 8th Korea Visual Arts Festival: the Most Photogenic award; "Star of the year" selected by Sport Hankook |
| 2008 | 17th Seoul Music Awards: Rookie of the Year; 20th Korean Producers & Directors Awards: Best Singer Award; 2008 Mnet KM Music Festival: Best Female Group Award, Best Music Video Award, Song of the Year |
| 2009 | 2009 Asia Model Festival Awards: Asia Star Award; 18th Seoul Music Awards: Artist of the Year |