Intangible Heritage of Humanity List

---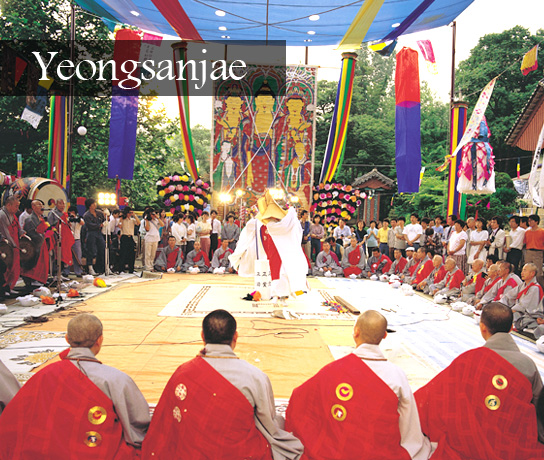 Yeongsanjae is a form of sasipgujae, a Buddhist ritual for the deceased that takes place 49 days after a person dies. The ritual serves as a way to send the person's soul into the otherworldly realm of Buddha. It symbolizes Buddha's delivery of the Lotus Sutra on Vulture Peak in India, during which the philosophical and spiritual messages of Buddhism were shared with the masses.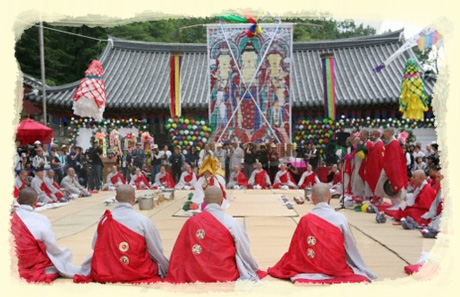 Though the exact origin of the Yeongsanjae ritual is unclear, Lee Neung-hwa, author of "Joseon Bulgyotongsa" (a book on the history of Buddhism in Korea), states that it was performed in the early part of the Joseon Dynasty (1392-1910). A central element of Korean Buddhist culture, Yeongsanjae is designed to help the deceased and all living beings enter the world of truth through the honoring of Buddha and his laws. This solemn Buddhist ritual is unique in that it engages the audience, rather than being a mere performance.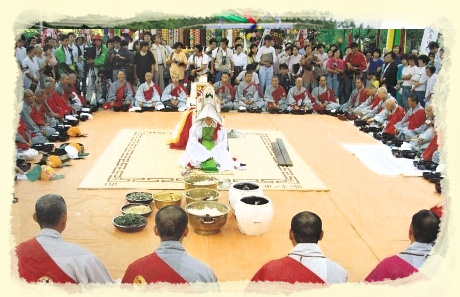 The ceremony was designated as an Important Intangible Cultural Asset in Korea in 1973 and was inscribed in 2009 on UNESCO's Representative List of the Intangible Cultural Heritage of Humanity.


☞ Where to see Yeongsanjae: The Yeongsanjae ceremony is hosted by the Yeongsanjae Preservation Association in Bongwonsa Temple in Seoul every year on the 6th of June.
☞ Click here for Bongwonsa Temple
☞ 1330 Korea Travel Hotline: +82-2-1330 (Korean, English, Japanese, Chinese)
☞ Cultural Heritage Administration of Korea Homepage
http://english.cha.go.kr/ (Korean, English, Japanese, Chinese)
---