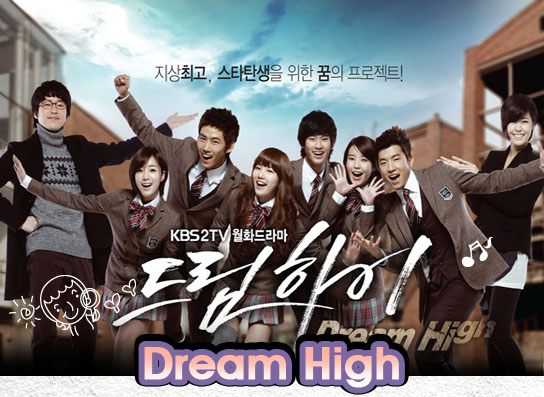 'Summer Time' by American modern musical composer George Gershwin comes out of the speakers mixed with a strange song that Ko Hye-mi (played by Suzy) has never heard before. Even though she's pretty much given up her dreams of becoming a famous vocalist, Hye-mi still thinks that only classical music can be considered 'great music.' She is desperately trying to enter a prestigious art high school (known for producing leading vocalists), but in order to pass the entrance exam she must name the title of the song being played together with Gershwin's 'Summer Time.' No matter how hard she tries, she's unable to name the other song, which turns out to be 'Only Love' by Sim Su-bong. She thinks, "How dare they ruin the high-quality, lofty work of George Gershwin with a mere Korean pop song!"
The drama 'Dream High' is a teen drama featuring young singers from some of Korea's most popular idol groups—2PM, T-ara, and Miss A. By incorporating elements of Korean popular music (which, in the story, never fails in comparison to classical music), the drama does not depend solely on the already widespread popularity of its stars. It has received praise from viewers across the nation as being a drama that captivates its viewers emotionally and visually through the beauty of song.

Even those who initially thought that the drama would be the same old silly love story between adolescents soon became some of the drama's biggest fans. These same naysayers quickly found themselves rooting for each of the drama's characters as they underwent various trials and continued to fight to reach their dreams.

As the young stars of the drama re-sing the hit songs of the 80s and 90s, viewers will find themselves reliving their school days and identifying with each of the characters. The timeless music presented throughout 'Dream High' is indeed a song of hope for everyone with a dream of flying high.
About Dream High
Executive Producer: Kwak Gi-won
Directors: Yi Eung-bok, Kim Seong-yun
Screenplay: Park Hye-ryeon
Broadcast Dates: Jan 3 - Feb 28, 2011
Production Companies: KeyEast, JYPE and CJ Media
Cast: Suzy, Kim Soo-hyun, Taecyeon, Wooyoung, IU
Synopsis
Kirin High School is one of the most prestigious art schools in the nation and has produced a number of famous stars. Unbefitting of its fame, the school has a class of students who have no chance of success. The class members include Jin-gook, the troublemaker; Hye-mi who was forced to enter the school due to her family's financial troubles; Sam-dong, a country boy who doesn't know anything about music; and Pil-suk, an obese girl with a gawky smile on her face. Overcoming the biases and prejudices of others, the students aspire to become superstars.

As the drama unfolds, Jin-gook debuts as a singer, Sam-dong's talent as a composer blossoms, and Hye-mi finds her musical sensitivity. Pil-suk not only loses weight, but discovers her strong determination and musical individuality. But, despite their best efforts, a myriad of obstacles, challenges, and unexpected pitfalls await them.
Characters
Suzy as Ko Hye-mi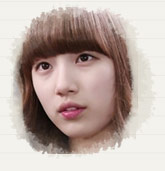 Cold on the outside but warm on the inside, Hye-mi is a girl who simply is not good at opening her heart up to others. Due to her father's failed business and her family's resulting financial trouble, she is forced to give up her dreams of becoming a world renowned classical vocalist. Her unrealized dreams cause her to shun every other type of music until she finds herself slowly succumbing to the charms of Korean pop music. With the help of her newfound friends (each of whom has his or her own difficulties) Hye-mi becomes a girl with a warm heart who can embrace the world and others with open arms.
Kim Soo-hyun as Song Sam-dong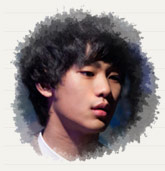 Song Sam-dong is a country boy who speaks in Korean dialect, but his passion to become a singer is greater than anyone else's. He's not the most talented singer, danger, or composer, but his pure heart, passion, and determination help him become one of the most excellent students in school. The feelings he has for Hye-mi, a girl he fell in love with at first sight, help him grow into a true musician who expresses himself artistically.
Taecyeon as Jin-gook
Jin-gook, a gifted dancer and rival for Hye-mi's heart, is one of the first students to become a superstar. Deep down he harbors resentment towards his father, who abandoned him as a child. Through Hye-mi's constant support and consolation, in addition to his own boundless passion for music, he is finally able to rise above his hate to grow as an artist and forgive his father.
IU as Kim Pil-suk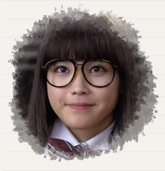 Pil-suk plays guitar and has one of the most beautiful voices in the world, but she is incredibly unattractive and overweight, making it difficult for her to catch the eye of the boy she loves (Jason). Pil-suk starts working out and losing weight only to impress Jason, but along the way she learns how to be more confident musically and as an individual, finally overcoming her inferiority complex.
Wooyoung as Jason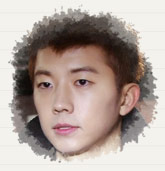 Jason is a natural-born musician with the superior talent necessary to enter such a prestigious art school as Kirin High as a top student. He also has good looks and is a smooth talker—it's no wonder he becomes a superstar along with Jin-gook! However, his somewhat arrogant attitude often makes others feel uncomfortable. Later, he develops feelings for Pil-suk.
Filming Locations
Incheon Art Platform

Scenes of the outside of Kirin Art School were filmed at the Incheon Art Platform. The Art Platform was created from remodeled buildings of the 1930s and 1940s, during the period when Korea first began opening up to the outside world. The 13 buildings include a studio, library, training center, and exhibition and performance halls. The Art Platform is a place that preserves the city's unique cultural attributes while combing the ideas of recycling, rebirth, and efficiency.
☞ Go to Incheon Art Platform
Western Dom

This dome-shaped complex is where Hye-mi sings her tear-jerking rendition of 'Goose Dream,' by the band Carnival. As one of the most representative commercial establishments in the Ilsan area, Western Dom sells a variety of items under the overarching concept of the 'Modern Market with Traditional Values.' Visitors will find famous restaurant chains from around the world, multiplex movie theaters, offices, and shops selling a diversity of apparel, fashion items, and cosmetics. At night, the dome-shaped ceiling is lit up with eye-catching lighting displays. Not only a shopping complex, the facility offers a wide range of performances and cultural events.
☞ Go to Western Dom
Ilsan Lake Park

Ilsan Lake Park is the largest artificial lake in the East and is home to over 100 species of wildflowers and 20,000 trees. At the park are a variety of facilities including grassy fields, a waterfront square, an artificial island, pavilions, an outdoor stage, a boat dock, bike trails, outdoor botanic gardens, and artificial waterfalls. In the northern part of the park is a natural lake; to the south is an artificial lake with beautiful fountains. The park's central fountain shoots water 10m up into the air. Sporting events (skateboarding, rollerblading, etc.) are often held for citizens at the central square.
☞ Go to Ilsan Lake Park
Latin American Cultural Center

The Latin American Cultural Center was the filming location for Pil-suk and Jason's date ('Dream High'). The center was first established in 1992 by a Korean ambassador (who served as a diplomat in Latin America) in an effort to help Koreans better understand the Latin American region. The center consists largely of a museum, art gallery, and a sculpture park. The museum displays some of the stunning cultural assets of Latin America such as earthenware, stoneware, wooden artifacts, masks, and folk crafts of the Mayans, Incans, and Aztecs. At the museum, visitors will discover the colorful legacy of Latin America through historical pieces as well as through paintings, sculptures, and other artwork by modern and contemporary artists. In the sculpture park, masterpieces by artists from 12 different countries (Mexico, Venezuela, Brazil, Chile, Peru, El Salvatore, Paraguay, Uruguay, Argentina, Ecuador, Costa Rica, and Portugal) are on display.
☞ Go to Latin American Cultural Center
Pungdong Anygol

Anygol in Pungdong, Gyeonggi-do is an entire street of delicious food officially designated by the Gyeonggi Provincial Office. Restaurants in the area serve up everything from barley rice to grilled duck and huoguo and present a variety of dining atmospheres ranging from the super sophisticated to the incredibly casual. Also in the area are galleries, cafés, and live music cafés where underground folk singers or ballad singers perform until 2 or 3 o'clock in the morning. There are even some places where customers can take the stage! In order to add an extra sense of nostalgic whimsy for visitors in their 20s, Pungdong Anygol is decorated throughout with items from the 1970s and 80s.
☞ Go to Pungdong Anygol
KINTEX

KINTEX, short for 'Korea International Exhibition Center' is where the press conference scene of 'Dream High' was filmed. It is one of Korea's major exhibition complexes and has served as a venue for the Seoul Motor Show, the Korea Electronics Show (KES), the Korea Machinery Fair (KOMAF) and the Seoul Food & Hotel Fair. Conference facilities at KINTEX include a grand ballroom and 22 small and medium-sized rooms. Meeting rooms can be partitioned off and come equipped with the latest audio, video, and lighting facilities in additional to a large electronic screen. KINTEX is largely known for hosting major exhibitions, leasing convention equipment and space, and other business ventures related to fairs and events.
☞ Go to KINTEX