With great lines, heartfelt scenes, and exceptional acting, Cinderella's Stepsister has been praised as the most beautifully compelling drama of 2010. A modern adaptation of the classic fairytale "Cinderella," "Cinderella's Stepsister" is the story of the stepsister who must overcome her past to find her true colors. Love is a seemingly unattainable luxury for Eun-jo (Cinderella's stepsister) who spent an unhappy childhood with an extremely selfish mother. Hyo-seon (Cinderella), despite her loving childhood, can never seem to get enough affection after her mother passes away when she is just a child. The drama follows the life of these two very different girls on their journeys into adulthood, where they eventually find themselves vying for the love of the same man. The drama sends the message that whether you are Cinderella or Cinderella's Stepsister, the star of your own fairytale or a character pushed to the background, life can be equally painful and sweet. Read on to learn more about Cinderella's Stepsister, an epic tale that unfolds at the family's place of business, Daeseongdoga Brewery.
Drama Information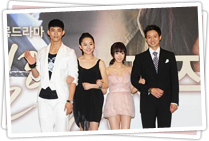 Chief producer: Bae Gyeong-su
Screenwriter: Kim Kyu-wan
Director: Kim Young-jo, Kim Won-seok
Broadcast period: March 31, 2010 – June 3, 2010
Production Company: A Story
Main cast: Moon Geun-young, Chun Jung-myung, Seo Woo,Taecyeon
Synopsis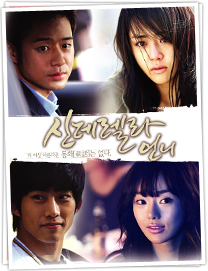 Gang-suk (played by Lee Mi-sook) and her daughter Eun-jo (played by Moon Geun-young) come to the Daeseongdoga brewery, a brewery of the traditional liquor "makgeolli." Gang-suk (known for her extensive experience with men) seduces the owner of the brewery, Gu Dae-seong (played by Kim Gab-soo), and the two get married.

Even though Hyo-seon (played by Seo Woo) loves her new stepmother and stepsister wholeheartedly, Eun-jo has trouble opening up her heart, even though she's a kindhearted, gentle soul deep down. Gi-hun (a helper who is like family, played by Chun Jung-myung) falls in love with Eun-jo and the three get caught in the ever-changing dynamics of love, hate, and misunderstanding. Eun-jo also has feelings for Gi-hun, but Gi-hun leaves for the military before he can learn Eun-jo's true feelings.

Eight years pass and Jeong-u (played by Taecyeon), the son of one of Gang-suk's many boyfriend's, comes back to find Eun-jo, who he fell in love with in his youth. Once an obese boy with few friends, he's now become a handsome and charming young man. Gi-hun also returns to Daeseongdoga around the same time, having completed his military service and studies abroad. During their absence, Eun-jo became even more involved in the family business, becoming a huge help to her stepfather. Eun-jo and Gi-hun (along with Hyo-seon) join forces to save the family business from Hongjuga, the nation's leading maker of traditional liquor who is trying to take over the brewery.

Gu Dae-seong, ignorant of the ties between Eun-jo and Gi-hun, believed that Gi-hun returned to Daeseongdoga to help the business; when he learns that Gi-hun is the illegitimate son of Hongjuga, he dies from a stroke. After his death, Gang-suk starts treating Hyo-seon with unusual coldness. As Hongjuga puts more and more pressure on Daeseongdoga, Eun-jo, Gi-hun, and Hyo-seon struggle to preserve the family brewery legacy. In the midst of it all, there hangs the unresolved issue of Jeong-u's love for Eun-jo, the love between Eun-jo and Gi-hun, and Hyo-seon's love for Gi-hun.
Characters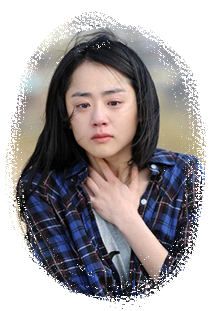 Song Eun-jo played by Moon Geun-young
Following her acclaimed roles in TV dramas "Autumn Fairy Tale" and "Painter of the Wind," Moon Geun-young returns to the screen in the role of Eun-jo, a sarcastic character with a pessimistic view of the world. The cold look in her eyes and her harsh way of speaking are the results of an unhappy childhood. As an introvert, she rarely opens her heart to others, even to those who love her. Ki-hun gives her his love wholeheartedly; when Eun-jo realizes that Gi-hun truly loves her and she loves him back, the world that once seemed so cold and cruel slowly changes into a much brighter and warmer place.


Hong Gi-hun played by Chun Jung-myung
Chun Jung-myung uses all his charms in his role as Gi-hun, including his sweet smile, outgoing personality, and even his tears. Gi-hun is the illegitimate child of the owner of the Hongjuga Group, but was registered as the son of a distant relative and was never contacted by his birthfather. After the death of his mother when he was in college, he left home and went backpacking around the country, finally ending up at Daeseongdoga. He stays at the brewery with the family and becomes like an older brother to Hyo-seon. When Eun-jo joins the family, he starts to have feelings for her, even though she continues to act cold towards him. Later, he helps Eun-jo and Hyo-seon turn Daeseongdoga around in the midst of a takeover bid from Hongjuga.

Gu Hyo-seon played by Seo Woo
Though relatively new to the acting scene, Seo Woo has been praised for successfully portraying the complex and multi-faceted character of Gu Hyo-seon: a character cute and charming in her youth who turns malicious in her later years. The only daughter of the owner of Daeseongdoga, Hyo-seon is the quintessential Cinderella; she is nice, kind, and full of charm. In the beginning, she's mostly unaware of the coldness with which her stepmother and stepsister treat her. But after realizing Eun-jo's true feelings towards her, she begins to hate her too. She later helps Eun-jo and Gi-hun try to save Daeseongdoga, all the while becoming entangled in a love triangle with Eun-jo and Gi-hun.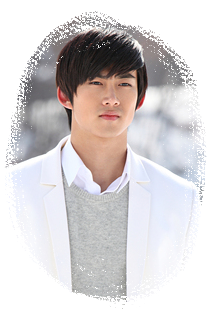 Han Jeong-u played by Taecyeon
Taecyeon is a powerful and charismatic member of the boy band 2PM. In the drama, he plays the role of Jeong-u, who carries a deep unrequited love for Eun-jo. Jeong-u was brought up by Mr. Jang (played by Seo Hyeon-cheol) who was the 10th boyfriend of Gang-suk, Eun-jo's mother. When he was in middle school, he was a fat boy weighing almost 100 kilograms and nobody was nice to him: nobody, but Eun-jo, who often cooked for him. Jeong-u fell in love with Eun-jo because of this simple act of kindness and vowed to be with her for life. Even when Eun-jo leaves, Jeong-u keeps faithful to her. He grows up to be a handsome man and goes to Daeseongdoga to find Eun-jo, acting as a guardian and protector.

Filming locations

Pocheon Sanjeonghosu Lake, open film set of Daeseongdoga




The open film set of Daeseongdoga is located inside Sanjeonghosu Lake area in Gyeonggi-do Province. Aside from a gorgeous lakeside view, the site features traditional architecture. The Daeseongdoga film set sits on an area of 1,000 square meters; the entire filming location is 13,000 square meters wide. Inside the building is a makgeolli laboratory, a fermentation room, and study room. The interior of the set is filled with antique furniture and ceramics designed to match the vibe of the Daeseongdoga Brewery, a building with a long and proud history.



Herb Island in Pocheon




Located in Pocheon-si in Gyeonggi-do Province, Herb Island is where Jeong-u (Taecyeon) and Eun-jo (Moon Geun-young) spend the day together. The site has a great collection of herbs and flowers in its herb garden and museum. There is also an herb restaurant, herb café, and an herb store selling various herb products. Also of interest are the aromatherapy center, the Venice Village, and petting zoo.



Click here for Herb Island in Pocheon

Daraengi Village in Gacheon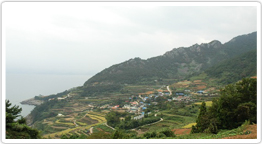 Daraengi Village appears as the place where Eun-jo (Moon Geun-young) lived an unhappy childhood with her mother Gang-suk (Lee Mi-sook) in the first episode. Famous as the home of the Daraengi rice fields, the village has the natural and beautiful landscape of a fishing community. "Daraengi" is "darangi," in local dialect, which refers to the terraced mountain rice fields that are narrow and long. The view of the paddy fields leading up from the foot of the seaside mountain like stairs is so stunning that the fields have been designated as one of the most beautiful places in Korea by the Cultural Heritage Administration. On June 12 and 13, the village hosts the Daraengi Paddy Field Festival where visitors can take part in various programs related to the production of rice (ie. rice planting).



Click here for the Daraengi Village in Gacheon

Pyeongsari Park in Hadong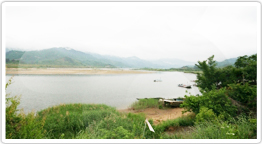 Pyeongsari Park in Gyeongsangnam-do Province is where Eun-jo (Moon Geun-young) reveals the story of her emotional scars and unpleasant childhood. After learning that Gi-hun (Chun Jung-myung) suddenly left for the army, Eun-jo comes here to cry by the river. Pyeongsari Park used to be the home of an old ferry that village people used to cross the river and visit the market in Hadong. The park has a beautiful riverside of fine sand and is the start of the famous 31 kilometer-long road that connects the residence of Choi Champan, Hwagaejangteo market, Ssanggyesa Temple, and the Guksaam Buddhist Hermitage. The road appeared in the Korean epic novel 'Toji (The Land)' and has been developed as a cultural excursion road. It is visited by many tourists every year.