Director: Kim Hyeong Sik


Writer: Park Gye Ok


Cast: So Ji Sub, Shin Hyun Jun, Han Ji Min, Chae Jung Ahn


Broadcasting Network: SBS


Broadcasting Period: February 18, 2009-April 23, 2009


Website: http://tv.sbs.co.kr/cain/ (KOR)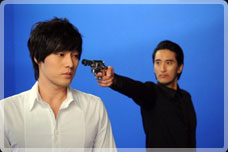 A hospital owner is killed in a car accident and his pregnant wife falls into a coma. His partner and friend adopts the baby who is raised in an incubator. The baby grows up with the son of his foster parents, who are now the sole owners of the hospital. The two brothers grow up to become prominent neurosurgeons.

Despite the brotherly affection between the two boys whilst growing up, Seon-u's affection for his younger brother turns into bitter jealousy when he realizes his father's desire to hand over the management of the hospital to his adopted younger brother, Cho-in. This jealousy runs out of control when he realizes that Cho-in has also stolen the heart of his love, Seo-yeon. Seon-u plans the murder of his younger brother and pays a killer to do the job. Miraculously surviving the attempted murder, Cho-in plans on his own revenge.

Lee Cho-in Performed by So Ji Sub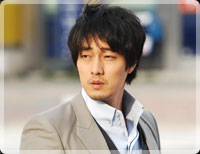 Cho-in is born while his mother is still in a coma after a fatal car accident. Adopted by a friend of his father, Cho-in grows fond of his older brother Seon-u and the two boys grow up together like good brothers. Seon-u was a role model for Cho-in who followed the footsteps of his older brother to become a doctor. A series of events turns the brotherly affection into fatal jealousy, and Cho-in survives an attempted murder ordered by his older brother. Compared to the overambitious Seon-u, Cho-in is a more warm-hearted character who dreams of finding genuine love.


Lee Seon-u Performed by Shin Hyun Jun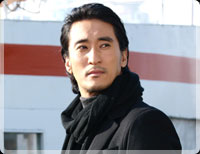 Seon-u welcomes the younger brother Cho-in into the family as he greets baby Cho-in in the incubator. Witnessing that this gesture has won him a warm smile of his usually cold father, Seon-u decides to become a good older brother for Cho-in. Time goes by and Seon-u leaves to study in the US to become a prominent neurosurgeon. With 3,000 successful records of neurosurgery, he gains a strong reputation in a famous general hospital in the US. However, he turns into a heartless and ruthless character when he realizes that his father has handed over the hospital management to his younger brother and that the only love in his life, Seo-yeon, has opened her heart to Cho-in.


Oh Yeong-ji Performed by Han Ji Min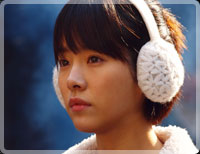 Yeong-ji's father who is a film director was one of the people sent to North Korea during their residence in Japan. Things get worse as the family is kicked out of their home empty handed due to a political conspiracy. The family decides to escape from North Korea. Yeong-ji is the first to escape and settles in China as a tour guide, waiting for the rest of her family and that is where she meets Cho-in.


Kim Seo-yeon Performed by Chae Jung Ahn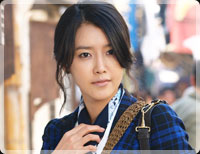 Born with a heart deformation, hospitals are the last place that Seo-yeon wants to be. However, her fear of hospitals fade away when Seon-u and Cho-in come into her life. She falls in love with Seon-u as a teenager, but he is never there for her when she needs him. It was always Cho-in who comforted her in Seon-u's absence. Seo-yeon waits for Seon-u's return from the US, but she is let down again. He returns after 7 years and Seo-yeon is at first determined to pay him back for her broken heart, only to realize how much she loves him.

Suamgol village of Cheongju, Chungcheongbuk-do

The sad but sweet love between Cho-in and Yeong-ji take places in a small humble village on top of a hill in Cheongju. The location is Suamgol, one of the main locations of the drama and a scenic spot boasting a panoramic view of the entire city of Cheongju. It is also a place that retains the look of an old traditional back street of Korea. This location which appears at the beginning of episode 9, has become a favorite spot for photographers in the past few years. This cozy and humble village is where Cho-in and Yeong-ji decide to begin a new life together. This is also a village where artists have been coming for the past few years with paint and brushes to draw wall paintings, breathing life into the old backstreet walls of this humble village.

INFORMATION

☞ Location: Suamgol, Su-dong, Sangdang-gu, Cheongju-si, Chungcheongbuk-do
☞ For More Information: Tourism Department of Cheongju City Hall +82-43-200-2232
☞ Getting There:
Seoul Express Bus Terminal or Dong Seoul Bus Terminal → Cheongju Intercity / Express Bus Terminal (est. travel time 1hr 40mins) → Take Bus No. 105 at the entrance of the Cheongju Express Bus Terminal or any bus bound for Cheongju University → Get off in front of Uam Elementary School → Walk along the walls of the Uam Elementary School (app. 10 min by foot)


Eumseong Large Rock Face Sculpture Park (큰바위얼굴 조각공원)

The scene of Cho-in wiping the face of a sculpture in episode 9 was taken at the Eumseong Large Rock Face Sculpture Park, in Chungcheongbuk-do. It is also beside a lake inside this huge park where Cho-in and Yeong-ji enjoy lunch. This unique sculpture park exhibits some 1,000 faces of famous figures representing 185 countries and over 700 sculptures of animals. There are also marble carvings of some of Korea's signatory cultural assets such as Dabotap, Seokgatap Pagodas and Cheomseongdae Observatory. The huge and yet lively faces include those of famous politicians, artists, inventors, sportsmen, among others who have been carefully selected on the basis of their role in making a difference to the world.

INFORMATION

☞ Location: 25 Gwanseong-ri, Saenggeuk-myeon, Eumseong-gun, Chungcheongbuk-do
☞ Open Hours: Weekdays 09:00 ~18:00 / Public Holidays & Weekends 08:00~18:00
☞ Admission Fee: Adult 6,000won / Teenagers 3,500won / Kindergarteners 2,000won
☞ For More Information: +82-43-882-4111
☞ Website (KOR)
☞ Getting There: Dong Seoul Bus Terminal → Saenggeuk Intercity Bus Terminal (est. travel time of 1hr 30mins), take a taxi from the Saenggeuk Intercity Bus Terminal (app. 5,000won of taxi fare)



Cheongnamdae Presidential Villa (청남대)

A scene of Cho-in and Yeong-ji kissing in surprise, in the last episode of the drama, takes place during their bike ride along the boulevard near Cheongnamdae, a former presidential summer house in Chungcheongbuk-do. Surrounded by a dense forest and a beautiful lake, the road leading to the summer house is lined with lilies, boasting a beautiful scene throughout the year. This area is beautiful with brightly colored flowers during spring, leaves changing color during fall and snowflakes over the foliage in winter. Cheongnamdae used to be a presidential summer house for twenty years before it was opened to the public in 2003. It is now a popular destination for visitors to the Cheongwon area in Chungcheongbuk-do. Cheongnamdae has a main building and a pentagonal pavilion, swimming pool area, a fish farm, golf course, promenades and Chogajeong Pavillion around the Daecheongho Lake and the entire facility will take at least two hours to look around.

INFORMATION

☞ Location: San 26-1, Munsan-ri, Munui-myeon, Cheongwon-gun, Chungcheongbuk-do
☞ Open Hours: 09:00-18:00 (Except, 09:00-17:00 during December & January)
☞ Admission Fee: Adults 5,000won / Teenagers 4,000won / Children and Senior Citizens 3,000won
☞ For More Information: +82-43-220-5683~4
☞ Website (Korean, English, Japanese, Chinese)
☞ Getting There: Seoul Express Bus Terminal or Dong Seoul Bus Terminal → Cheongju Intercity / Express Bus Terminal (est. travel time of 1hr 40mins) → Bus No. 311 → Cheongnamdae Ticket Booth (est. travel time 50 minutes)

※ To get to Cheongnamdae, you have to either be part of a group tour (prior reservation is required) or you should be on a bus which leaves from Munui-myeon of Cheongwon-gun. Visitors must pay an admission fee and bus fare (roundtrip) prior to their departure.

☞ Bus Hours: 09:00-16:30 (December, January 09:00-15:30)
☞ Bus Interval: every 20 minutes (subject to change depending on circumstances)
☞ Bus Fare (Roundtrip): Adults 2,400won, Students 2,000won


Photos courtesy of SBS