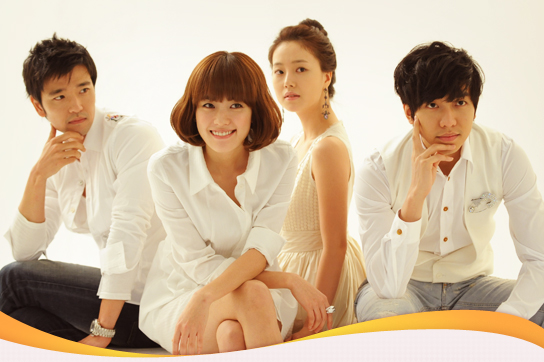 Drama Introduction
The drama, Brilliant Legacy (찬란한 유산), is about the genuine love that a family shares and young couples who suffer conflicts and scars but eventually find true love. Brilliant Legacy received a lot of attention even before it aired due to the fact that Lee Seung-Gi made his acting comeback in 3 years in this drama. He was last seen in Famous Princess (소문난 칠공주) in 2006. In the drama, a haughty chaebol heir and poor but bright woman fall in love each other. This story line might seem very run-of-the-mill and clichéd but it gives you a chance to revisit genuine affection among family members and find hope in it.
Drama Information

Broadcast Station: SBS


Director: Jin Hyeok


Writer: So Hyeon-Kyeong


Cast: : Lee Seung-Gi, Han Hyo-Ju,
Bae Su-Bin, Mun Chae-Won


Aired:April 25, 2009 - July 26, 2009


Homepage (Korean))

Synopsis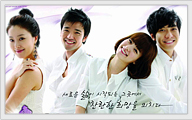 Go Eun-Seong (played by Han Hyo-Ju) is a bright and optimistic girl. One day, Eun-Seong helps Jang Suk-Ja, the owner of a food company named Jinseong Food completely by chance. She is then appointed as the heiress to a large fortune. Eun-Seong meets arrogant Seon U-Hwan (played by Lee Seung-Gi), who is the grandson of Jang Suk-Ja. The spoiled grandson, Hwan, has many conflicts with Eun-Seong, who is always getting on his nerves because she will inherit his share instead. But he falls in love with Eun-Seong through their constant fighting. Meanwhile, Park Jun-Se (played by Bae Su-Bin), who is a wealthy and "perfect" man, loves Eun-Seong while Yu Seung-Mi (played by Mun Chae-Won), who is a stepsister of Eun-Seong, loves Hwan.
Cast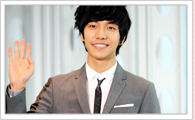 Seon U-Hwan performed by Lee Seung-Gi
Hwan has lived like the crown prince of a fabulous kingdom and has no idea about the value of money because he was raised by his wealthy grandmother, the founder of a food company named Jinseong Food. This spoiled grandson thought that he would inherit his grandmother's vast fortune. One day, however, his grandmother brings a girl home and announces that the girl is the heiress to the fortune. Hwan struggles to change this unbelievable situation and learns how to work in his grandmother's restaurant branch. In the process, he and Eun-Seong fight constantly but eventually Hwan finds that he has fallen in love with her.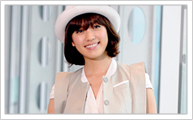 Go Eun-Seong performed by Han Hyo-Ju
Eun-Seong has a pure and simple character and easily believes others. Also, she is positive minded and optimistic even in times of hardship. She sometimes becomes wild. This bright girl struggles to find her mentally-retarded missing brother and to cope with the poverty that has come to her after her father's death. One day, she helps Jang Suk-Ja, the owner of Jinseong Food and becomes her heiress by chance.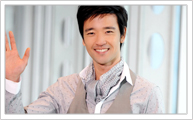 Park Jun-Se performed by Bae Su-Bin
Jun-Se is liberal and pleasant. He is full of confidence, as he has not experienced any difficulties. But he is not arrogant. He always gets things done and hates being defeated. Therefore, he pushes ahead with the projects that he had made up his mind to finish. In short, he is a perfect guy. Out of pity, he takes great care of Eun-Seong, who is in a bad situation and always supports her. He finally comes to love her.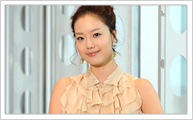 Yu Seung-Mi performed by Mun Chae-Won
Seung-Mi is a stepsister of Eun-Seong. They have lived under the same roof since the third grade in middle school. During the puberty when she was very sensitive, Seung-Mi hated Eun-Seong, because she thought she could not become a true daughter to her stepfather as long as Eun-Seong, his biological daughter, was still in the picture. Seung-Mi has not seen her birth father since her mother divorced him so she is starved for her father's love. One day, a warm-hearted and supportive man comes to her. He is Seon U-Hwan, who is her first love.
Filming Locations

Mukho Lighthouse Park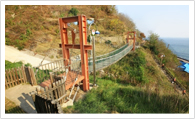 In the 22nd episode, Eun-Seong and Hwan kiss each other on the suspension bridge. This artistic bridge shows the deepening of their love. The bridge is located on the hill leading to the Mukho Lighthouse in Donghae-si, Gangwon-do province. Cross the suspension bridge and go up the stairs, then you can see the lighthouse. From the white lighthouse, you can enjoy the spectacular view of the East Sea.

Location : Gangwon-do, Donghae-si Mukhojin-dong San 2-215


Korea Travel Phone: +82-33-1330 (Korean, English , Japanese, Chinese)


Getting There:

Cheongnyangni Station(the first train 7:00/ the last train 22:40) → Mukho Station (it takes about 6 hours)


Seoul Gangnam Express Bus Terminal or Dong Seoul Bus Terminal → Donghae Terminal (it takes 3 hours/ Take a bus bound for Mukho in front of the terminal/ it takes 10~15minutes)


Mangsang Auto-Camping Resort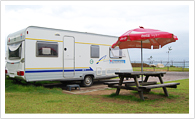 In the 22nd episode, Hwan, Eun-Seong, Jun-Se and Seung-Mi go to the East Sea and stay in the Mangsang Auto-Camping Resort, which is also located near the Mukho Lighthouse. The campground creates an exotic atmosphere and is chosen as the "must-visit" place during the trip to the East Sea. In the drama, they sleep in the resort and take a stroll along the suspension bridge in the morning. But actually, the campsite is a 10-minute drive away from the bridge, and the buses run between the two places. Also, Mangsang Beach, which is famous for its' white sandy beach, is located nearby. During the summer, Mangsang Auto-Camping Resort and Mangsang Beach are bustling with tourists.

Location: Gangwon-do Donghae-si Mangsang-dong 393-39


Inquiries: +82-33-534-3110, 3185, 3186


Korea Travel Phone: +82-33-1330 (Korean, English, Japanese, Chinese)


Getting There: Seoul Gangnam Express Bus Terminal or Dong Seoul Bus Terminal → Donghae Terminal (it takes about 3 hours)
Take a taxi at Donghae terminal (about 7,000~8,000 won)


Homepage (Korean)


Ilsan Lake Park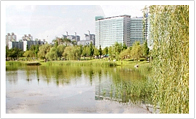 In the 15th episode, Eun-Seong and Jun-Se enjoy a date. They cheerfully ride a bike through the lush green forest. The scene was filmed in Ilsan Lake Park. In the park, there are about 100 kinds of wild flowers and 200,000 trees. Also, the park features a variety of facilities including open-air botanical garden, artificial waterfalls, a lawn plaza and bike-only lanes. Visitors can enjoy the diverse facilities of the park while traveling along the walkway and the bike-only lane that encircle the lake. It takes about three to four hours to leisurely walk along the pathway. Every spring, the Goyang Korea Flower Show takes place here.

Location: Gyeonggi-do Goyang-si Ilsan-gu Janghang-dong


Inquiries: +82-31-906-4557


Getting There:Get off at Jeongbalsan Station → Come out of exit # 1,2 → Walk for about 10~15 minutes


Homepage (Korean)