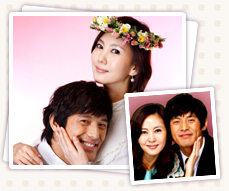 Broadcast Station: MBC


Director: Go Dong-Seon


Writer: Park Ji-Eun


Cast: Kim Nam-Joo, Oh Ji-Ho, Lee Hye-Young, Yoon Sang-Hyun


Aired: March 16, 2009 - May 19, 2009


Homepage: (Korean)


Synopsis
Cheon Ji-Ae was a very pretty schoolgirl who was adored by all the boys her age. Dreaming of moving up the social ladder, she married On Dal-Su, who was a brilliant medical student at Seoul National University's medical. Unfortunately, her weak-willed husband fainted in every anatomy class and dropped out of university. With her husband now jobless, Ji-Ae's hopes of becoming a modern day Cinderella are in serious jeopardy, so she decides to find a job for her husband. Ji-Ae makes up her mind to become queen of the housewives and do everything it takes to make her husband change and succeed.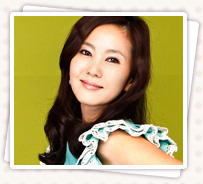 ★Cheon Ji-Ae (Performed by Kim Nam-Joo)
Cheon Ji-ae used to be the most popular girl in school. Her beauty was her power. Looking for a prince who would give her a glass slipper, she found On Dal-Su who was a medical student at Seoul National University, and married him. However life is never simple. Dal-Su has a high IQ, but he is cowardly and indecisive. He faints in every anatomy class, and finally he drops out of medical school. Dal-Su also has difficulty in adjusting to work and either leaves countries or gets kicked out of them. Inspired by an old story, where princess Pyeong-Gang trained the stupid On-Dal and made him a general, Ji-Ae decides to do whatever it takes to make her husband a success.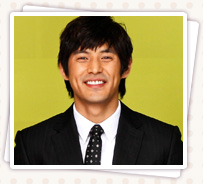 ★On Dal-Su (Performed by Oh Ji-Ho)
Dal-Su is lacking in determination and willpower, but he has an excellent memory and gained admittance to the medical school of Seoul National University. However, he is not social, has no nerve, has a weak stomach, and no patience. While going to medical school, he frequently fainted in anatomy classes. Finally he dropped out of school. When he was a freshman, he met Ji-Ae on a blind date and married her. Thanks to Ji-Ae's assistance, he does well in his new company, but pure-hearted Dal-Su still finds it difficult to outdo his colleagues.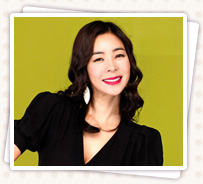 ★Yang Bong-Sun (Performed by Lee Hye-Young)
In school, Bong-sun wanted to be Ji-Ae. She shadowed Ji-ae and was like her servant. Bong-Sun had a crush on Jun-Hyeok, but he only had eyes for Ji-Ae. When Ji-Ae went out with Jun-Hyeok, it destroyed her friendship with Bong-Sun. Bong-Sun carefully devised a plan to split them up, and in the end she married Jun-Hyeok. One day, Ji-ae moves in next door to her, and she learns that Ji-Ae's husband actually works under her husband, so Bong-sun starts to deliberately get on Ji-ae's nerves, knowing that she now has the upper hand.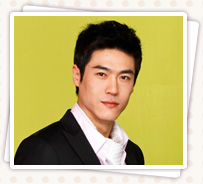 ★Han Jun-Hyeok (Performed by Choi Chul-Ho)
Jun-Hyeok is very ambitious and most of the time he appears heartless and cold. He is a demanding boss who makes employees cower in fear. Despite his age, he was given a big promotion. One day, he meets Ji-Ae again, his first sweetheart. At first, he looks down on her, but when he sees her in tears, he finds it hard to control his emotions.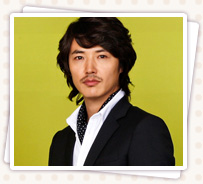 ★Heo Tae-Jun (Performed by Yoon Sang-Hyun)
Tae-Joon was very much in love with another woman before his parents forced him to marry So-Hyeon. He had known So-Hyeon since he was a kid, and has never found her adorable or attractive, so their marriage is unhappy. Tae-Jun has numerous affairs while married to So-Hyeon. One day, So-Hyeon declares that she will have an affair with someone he knows. At first, Tae-Jun does not take it seriously, but he starts to get curious.

Walking on the Cloud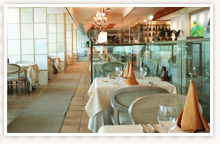 Cheon Ji-Ae fixes up Tae-Jun with her friend Ji Hwa-Ja in a restaurant. The scene was filmed in the restaurant Walking on the Cloud, which is located on the 59th floor of the 63 City building. Since Queen of Housewives was filmed here, the restaurant has become very popular, so recently, the "Cheon Ji-Ae Package" was introduced. The package includes the restaurant's full course menu, a ticket for the 63 Sky Art Museum and a ticket for the Love Elevator. As you watch the Hangang river flow by, and enjoy a panoramic night view of Seoul, you will have a romantic dinner.

☞Address: Seoul Yeongdeungpo-gu Yeouido-dong 60
☞Business Hours: 17:00 - 01:00 (open until 24:00 on weekends & holidays)
☞Inquiries: +82-2-789-5904-5
☞Homepage: www.63wotc.co.kr (Korean)


Dr.Park Gallery

Dr. Park Gallery was the setting for Eun So-Hyeon's gallery. It is located in Yangpyeong in Gyeonggi-do province. It opened in 2006 and exhibits contemporary artwork by Korean and international artists. The gallery is composed of the 3 exhibition halls, a sculpture exhibition hall, an event hall, an open-air stage, a gallery shop, riverside promenade, and a garden. This culture and art complex, has become a place of recreation and relaxation for many art lovers.

☞Address: Gyeonggi-do Yangpyeong-gun Gangha-myeon Jeonsu-ri 19-1
☞Opening Hours: 11:00 AM - 19:00 (Tuesday - Friday) / 11:00 AM - 20:00 (Weekends, Holidays)
☞Inquiries: +82-31-775-5600
☞Admission Fees: Adult: 8,000won/ Child: 6,000won (under 13 years-old)
☞Getting There: From Dong Seoul Bus Terminal or Sangbong Bus Terminal, take a bus to Yangpyeong Terminal
From Yangpyeong Terminal, take a bus bound for Hyanggeum-ri or Seongdeok-ri → Get off at Hill House → Walk for 3 mins.
☞Homepage: www.drparkart.com (Korean, English)


Seoul Plaza Hotel

In the first episode, Cheon Ji-Ae looks back upon her marriage to Dal-Su. The scene was shot in Xystum House located on the 22nd floor of Seoul Plaza Hotel. Here, brides and grooms can decorate the interior in the way they want. It is well-known for its panoramic nighttime view of downtown of Seoul. Seoul Plaza Hotel is ideally located in the middle of downtown Seoul, close to popular shopping areas like Namdaemun, Myeongdong, and Jongno.

☞Address: Seoul Jung-gu Taepyeongno 2-ga 23
☞Location: 3 minutes walk from exit# 6 of City Hall Station (Subway Lines 1,2).
☞Inquiries: +82-2-771-2200
☞Homepage: www.seoulplaza.co.kr (Korean, English, Japanese)