The KBS romantic comedy, The Accidental Couple, has received a lot of attention recently due to its' two main stars. Firstly, Hwang Jeong-Min, a noted movie actor, has taken on his first television role in his 15 year career in this movie. His co-star is the lovely Kim Ah-Joong. She has returned to the TV screen 3 years after starring in the 2006 smash hit, 200 Pound Beauty.

This mini-series is about the unlikely love story between a humble postman (Goo Dong-Baek played by Hwang Jeong-Min) and a famous actress (Han Ji-Soo played by Kim Ah-Joong). During a six-month contract marriage, Dong-Baek falls in love with Ji-Soo. His warm and genuine affection for Ji-Soo struck a chord with many TV viewers.
Drama Information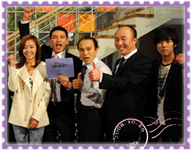 Director: : Ki Min-Su


Writer : Jung Jin-Yeong, Kim Eui-Chan


Cast : Hwang Jeong-Min, Kim Ah-Joong, Joo Sang-Wook, Lee Cheong-Ah, Baek Sung-Hyun


Broadcast Station : KBS


Aired : April 29, 2009~ June 18, 2009


Homepage : http://www.kbs.co.kr/drama/babo/ (Korean)

Synopsis
'The Accidental Couple (also known as That Fool) is a light-hearted romantic comedy about an ordinary postman, Goo Dong-Baek and Korea's top celebrity, Han Ji-Soo. One day, Dong-Baek, who leads a boring and routine life, has an accidental encounter with Ji-Soo. However, this ordinary man gets little chance to show his feelings to this top actress who everyone loves. Six months with her passes like a dream. Will he ever be able to confess his feelings for her? Or is he just waiting in vain?


Cast

Goo Dong-Baek performed by Hwang Jeong-Min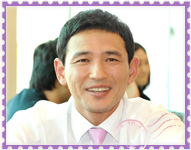 Dong-Baek is an honest and good-hearted postman, who in his 33 years has never cheated anyone. During his seven-year career, he has gone about his daily routines with nothing special ever happening to him. One day, Han Ji-Soo, a top actress, asks him to take the driver's seat instead of her secret boyfriend, who flees the scene. Dong-Baek helps her as he helps anyone in need. And so their bizarre relationship begins…

Han Ji-Soo performed by Kim Ah-Joong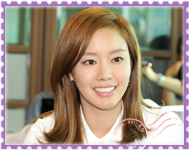 Ji-Soo is Korea's top celebrity and her angelic smile holds people entranced. She became an actress in order to make money for her mother, who ended up losing her sight because of medical complications. Ji-Soo has been in secret relationship with Kang-Mo since her college days. One day, Ji-su gets involved in a car crash with her secret boyfriend driving the car. Desperate to cover up their relationship, she asks for help from an innocent bystander, Dong-baek. Following the accident, things turn more bizarre when Ji-Soo and Dong-Baek draw up a marriage contract that is supposed to last for only six months. But living with Dong-Baek under the same roof soon leads to changes in Ji-Soo.

Kim Kang-Mo performed by Joo Sang-Wook
Kang-Mo is the son of a candidate for Seoul mayor and Ji-Soo's secret boyfriend. He is lacking in determination and willpower. In the run up to the Seoul mayor election, his father forces him to marry a daughter of a conglomerate's owner in an arranged marriage. He cannot disobey his father. He believes he can stay in an unhappy marriage for 6 months and then will return to Ji-Soo after divorcing.

Goo Min-Ji performed by Lee Cheong-Ah
Min-Ji is Dong-Baek's younger sister. She firmly believes that her brother is the best man in the world even though he is so naïve that he cannot succeed in his career. She is concerned about the fact that he has never dated girls. When she finds out that her brother is dating Han Ji-Soo, she gets very excited and happy for her brother. But this good-hearted sister is also worried about whether her brother can go along with the famous actress.

Han Sang-Cheol performed by Baek Sung-Hyun
Sang-Cheol is Ji-Soo's younger brother. He went to Australia because he hated seeing his beloved sister heart-broken at being left by Kang-Mo. When the scandal that his sister is going out with a common mailman breaks, he comes back to Korea in astonishment. He thinks that Dong-Baek is even worse than Kang-Mo, who left Ji-Soo struggling alone with sadness. However, the more Sang-Cheol learns about Dong-Baek, the more support he gives to Dong-Baek's love for Ji-Soo.


Filming Locations

Seoul Museum of Art
In the 11th episode, Ji-Soo sees a Renoir painting and feels sympathy for a woman in the painting, who looks happy in the arms of a man who she doesn't actually love. This scene was shot in the Seoul Museum of Art in which the Renoir Exhibition is held between May 28th, 2009 and September 13th, 2009. When you walk along the picturesque Deoksugung Doldamgil (stone wall street of Deoksugung Palace) and enter Jeongdonggil, you can see an antique building up a small hill on your left side. This is the Seoul Museum of Art. It is famous for presenting professional art exhibitions that also meet the public's tastes at the same time. It holds exhibitions of famous artists such as Marc Chagall, Pablo Ruiz Picasso and Vincent Van Gogh. Special exhibitions are also presented here. They include the International Media Art Biennale and Seoul Art Festival.

Address : Seoul Jung-gu Misulgwan-gil 30 (Seosomun-dong 37)


Period : May 28, 2009 - September 13, 2009


Getting There : Exit# 11,12 of City Hall Station (Subway Line 1,2)


Open : Weekdays 10:00-21:00/ Saturday, Sunday & Holidays 10:00-19:00 (Closed on every Monday)


Homepage : http://seoulmoa.seoul.go.kr/ (Korean, English, Japanese, Chinese)


Seoul Central Post Office

As the main character of this drama is a postman, naturally many scenes are set in a post office. Seoul Central Post Office, which is located in Myeong-dong, Seoul, is the setting for Goo Dong-Baek's workplace. On the 2nd basement floor of the post office, a post stamp museum, Upyomunhwanuri (Korea Stamp World) can be found. A wide range of post stamps are on display.

Address : Seoul Jung-gu Banpo-ro 1


Getting There : 5 minute-walk away from exit# 5 of Myeongdong Station (Subway Line 4)/ 10 minute-walk away from exit# 6 of Euljiro 1-ga Station (Subway Line 2)


Inquiries : +82-2-6450-1114


Homepage : http://100.epost.go.kr (Korean)

-
Korea Stamp World

Admission Fees: : Free of Charge


Homepage : http://www.kstamp.go.kr/ (Korean, English)


Open : 9:00-18:00 (Visitors are admitted 30 minutes before the closing)


Inquiries : +82-2-6450-5600


Olympic Park

In the last episode, Ji-Soo and Dong-Baek hold a real wedding ceremony. This scene was filmed in Olympic Park. This park was built in 1986 in celebration of the opening of the Seoul Olympic Games. As one of the world's five major sculpture parks, the park exhibits more than 200 pieces by artists from home and abroad. The Mongchon mud wall and Soma Museum of Art are situated in the park.

Address : Seoul Songpa-gu Jamsil-dong Olympic-ro 426


Getting There : Exit# 3 of Olympic Park Station (Subway Line 5)


Inquiries : +82-2-410-1111


Homepage : http://www.sosfo.or.kr/olpark/ (Korean)


Yongsan Family Park

In the 11th episode, Sang-Cheol gives Dong-Baek some tips about what Ji-Soo likes. As a result, Dong-Baek and Ji-Soo go on a picnic in Yongsan Family Park. This park has a beautiful lake and paths and is a perfect place for a family outing or a romantic date. Strolling around the park, you can see artworks by not only local but also foreign artists from countries such as Germany, Switzerland and Canada. You can even walk barefoot in the "barefoot park".

Address : Seoul Yongsan-gu Yongsan-dong 6-ga 68-90


Getting There : 5 minute-walk away from exit# 1 of Seobinggo Station (Subway Jungang Line) / 5 minute-walk away from exit# 2 of Ichon Station (Subway Line 4)


Inquiries : +82-2-792-5661


Homepage : http://parks.seoul.go.kr/park/default.jsp (Korean, English, Japanese, Chinese)