One Fine Day is an adaptation of Japanese animator Yuki Suetsugu's popular work, Flower of Eden. It deals with the unthinkable theme of loving one's own big brother. This drama stars Seong Yu-ri, who triggered disputes about her ability to act with First Love of the Crown Prince, and Gong Yu, and deals with a somewhat "dangerous" subject. The drama is more tailored to youths than the cartoon on which it is based. What makes the drama more interesting is that it shows the everyday life of aquarists and features fantastic images of large aquariums.
Drama Information
Broadcasting station: MBC
Aired: May 31 – July 20, 2006
Director: Shin Hyeon-chang
Cast: Gong Yu, Seong Yu-ri, Nam Gung-min, Lee Yeon-hui
Homepage: http://www.imbc.com/broad/tv/drama/onefineday/index.html (Korean)
Synopsis
Seo Geon and Seo Ha-neul are legally siblings, but are not related by blood. They were separated when they were little. Seo Geon grew up with Hyo-ju and her father in Australia. Ha-neul's foster mother adopts her because she looks a lot like the foster mother's daughter, Hye-won, who died. The foster mother is deeply attached to Ha-neul, yet the big brother of Hye-won, Tae-won, treats Ha-neul badly. Ha-neul, who had an unhappy childhood, decides to leave her foster parents and live alone, and works at an aquarium. Geon comes to Korea with Hyo-ju's family to earn money. He meets Ha-neul, who he has been missing for a long time. Ha-neul and Geon, who have not lived in the same house in 15 years, feel an attraction for one another. Kang Dong-ha, who is a manager at Ha-neul's workplace, is also attracted to Ha-neul, who looks like his old girlfriend. The story is shrouded in the mystery and intrigue of entangled love among four people, a birth secret, and the wrongdoings of parents.
Character Background
Seo Geon, played by Gong Yu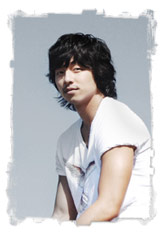 He lives in Australia, leading a life of fraud and lies as a backstreet gangster. He is separated from his sister, Ha-neul, because of Hyo-ju's father, Gyeong-taek, who takes him to Australia. He experiences all sorts of difficulties while living in Australia, which toughens him up to face any difficult situation. He commits fraud, but is softhearted and always feels sorry for Ha-neul, his sister from whom he was separated when he was little. He seems insensitive, but actually cares deeply about others. He is considerate and concerned about the people who surround him without them knowing.
Seo Ha-neul, played by Seong Yu-ri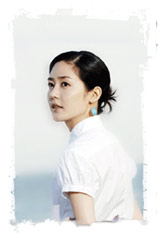 She was separated from her big brother when she was little and was then adopted. She lives an unhappy life because of the obsession of her foster mother, who adopted her because she looks like the woman's dead daughter, Hye-won. She decides to live alone and enjoys her freedom. She works at an aquarium because when she goes there she feels safe and happy interacting with the animals there. She cries often and is tenderhearted, but is also sometimes offbeat and cheerful.
Kang Dong-ha, played by Nam Gung-min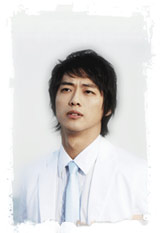 He is a curator at an aquarium who was born into a wealthy family and grew up never knowing unhappiness. This is why he is always cheerful, confident, and humorous. He is extremely popular, but remains attracted to Ha-neul, who looks a lot like his old girlfriend. He jokingly approaches Ha-neul, who he feels a need to protect. Because of his cool and level-headed character, he becomes a friend to Ha-neul rather than her lover.
Gu Hyo-ju, played by Lee Yeon-hui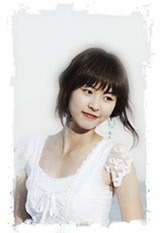 She has a hereditary disease and lives her life the way she wants. She is sometimes mean, but at other times she stirs compassion in others. She loves Geon, who she grew up with, but falls into despair when she fails to receive more than brotherly love from Geon. She has a habit of torturing herself when her needs are not met. She is incorrigible and behaves like a spoiled child, but is a sympathetic character nonetheless.
Filming Locations
Busan Aquarium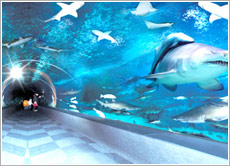 This is the aquarium where Ha-neul worked. The scenes of sharks and rays swimming and Seong Yu-ri feeding the animals were filmed at the aquarium located at Haeundae Beach in Busan. The first six episodes of the drama were filmed here, after which it was filmed at the aquarium at COEX, Seoul. It is an international-caliber aquarium in terms of its size and is located at Haeundae Beach, which is a leading tourist attraction in Busan, making it convenient to visit and tour the aquarium. It offers a wide array of facilities, including tanks with 99 different themes, an 80-meter-long underwater tunnel, and a touch pool where you can actually touch marine life.
Directions: Take a train to Busan from Seoul Station -> Take subway line no. 1 from Busan Station and transfer to subway line no. 2 at Seomyeon Station -> Take exit no. 3 from Haeundae Station on subway line no. 2 -> Walk straight around ten minutes and you will see the aquarium located at Haeundae Beach
Address: 1411-4 Jung 1-dong, Haeundae-gu, Busan Metropolitan City
Telephone: +82-51-740-1711 (Korean, English)
Tourist information: +82-51-1330 (Korean, English, Japanese, Chinese)
Homepage: http://www.busanaquarium.com/ (Korean, English)
Hours: Weekdays: 10:00–19:00; Saturdays, Sundays, and holidays: 09:00–21:00; Peak season (July 14 – August 31): 9:00–22:00
Rates: 16,000 won
→ Visit the Busan Aquarium site
COEX Aquarium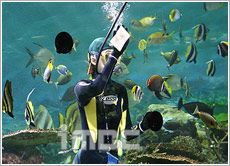 The fabulous office of Kang Dong-ha, where one has a clear view of the inside of the aquarium, was filmed at the COEX Aquarium in Seoul. A restaurant at the site was transformed into an office for the filming of the drama, but the office set has now been cleared away, leaving only the sight of the aquarium. The aquarium was the filming location after the sixth episode of the drama. It features marine life arranged under a total of nine different themes, including a special exhibition. You can view a variety of marine life, ranging from sharks to jellyfish. It is located in the COEX Mall, which means that you can also catch a movie, shop, and view expositions while you are there.
Directions: Get off at Samseong Station on subway line no. 2 -> Take exit no. 5 or 6 and use the underground COEX Mall corridor that is connected to exits no. 5 and 6 -> It is located at the very end of Ocean Road
Address: 159 Samseong-dong, Gangnam-gu, Seoul
Homepage: http://www.coexaqua.co.kr/ (Korean, English)
Hours: 10:00–20:00
Rates: 15,500 won
→ Visit the COEX Aquarium site
Lotte World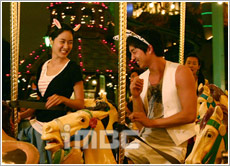 Ha-neul and Geon visit a theme park to enjoy their final moments together before they go their separate ways. Scenes in which they have fun and almost seem to forget about the fact that they will soon separate were filmed at Lotte World, a leading theme park in Seoul. If you want to have fun just like Ha-neul and Geon, who had a good laugh wearing cute rabbit headbands, you should visit Lotte World. The attractions that Geon and Ha-neul enjoyed include the merry-go-round, the bumper cars, and the Viking. At Lotte World, you can enjoy various attractions and parades right next to Seokchon Lake. It is also located beside Lotte Department Store, the Lotte duty free store, and Lotte Hotel. It is a comprehensive entertainment space where you can shop and explore.
Directions: Take exit no. 4 from Jamsil Station on subway line no. 2 or 7 -> Take the connecting underground corridor
Address: 40-1 Jamsil-dong, Songpa-gu, Seoul
Telephone: +82-2-411-1000 (Korean, English, Japanese, Chinese)
Tourist information: +82-2-1330 (Korean, English, Japanese, Chinese)
Homepage: http://www.lotteworld.com/ (Korean, English, Japanese, Chinese)
Hours: 09:30 –23:00
Rates: Admission: Adults 19 and over: 24,000 won; Teens 13-18: 21,000 won; Children 13 and under: 18,000 won
One-day pass: Adults 19 and over: 34,000 won; Teens 13-18: 28,000 won; Children 13 and under: 25,000 won
→ Visit the Lotte World site

Photos courtesy of KBS and CINE21