The drama 'Alone in Love' is an honest and realistic portrait of today's relationships between men and women. Though the drama ratings were not very high, this drama secured a large group of ardent fans, more so than other dramas. What is interesting is that male viewers who do not usually show much interest in love stories were actually huge fans of this drama. This drama is based on a Japanese novel by Nojiwa Hisashi, a story about the daily lives of a divorced couple who are still in love with each other.

The drama 'Alone in Love' won the '2006 First Half Year Good Program Chosen by SBS Viewers' award, and was also selected as 'Korea's Excellent Drama.' Regardless of the low audience ratings, 'Alone in Love' has been applauded for being a well-structured and in-depth drama.


[About the Drama]
Network: SBS
Airing Dates: April 3 – May 23, 2006
Produced By: Han Ji-Seung
Cast: Karm Woo-sung, Son Yejin, Gong Hyeong-Jin, Lee Hana
Homepage: http://tv.sbs.co.kr/yeonae/ (Korean)


Synopsis
Eunho is a retired swimming athlete working as a fitness trainer in a sports center, who marries Dongjin, an employee of a bookstore. Their marriage falls apart after only a year. But, the two continue to meet as friends after their divorce. One day, Eunho's divorced friend, Miyeon sees Dongjin and it is love at first sight for her. Eunho is also approached by the heir of a major hotel, Hyeonjung, but she is not interested. In the end, Miyeon and Hyeongjung leave Dongjin and Eunho after numerous failed attempts to win their love. Although still in love with each other, Dongjin marries a childhood friend, Yoogyeong. Eunho watches their wedding from afar, and she realizes she is not ready to let go of Dongjin …


About the Characters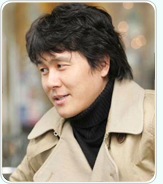 Lee Dong Jin – Played by Karm Woo-sung

Born in Seoul, Dongjin is now 33 years old. He has a laid back personality, and has loved books since he was a child. He works in a major bookstore located in the commercial district. He had a tendency to be selfish as a child, and traces of his selfishness remain in him as an adult.
Cool-headed and decisive in his professional life, Dongjin is indecisive when it comes to his personal love life. He falls in love with Eunho, a customer in his bookstore, and succeeds in winning her heart and marrying her, but their marriage is not smooth.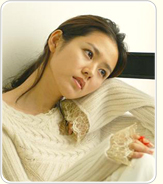 Yu Eunho – Played by Son Yejin

A 29 year old woman from Busan, Eunho is a retired swimming athlete who won national competitions in her prime years as an athlete. In college, her major was sports and she earned a sport instructor's license, and now works in a sports center.
She is outgoing and friendly on the outside, but inside she is still a little girl, with a girl-like sentimentality and a soft heart. She is thoughtful and doesn't like to express her feelings, but is very stubborn once she has made a decision.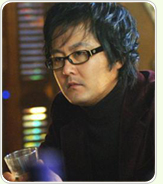 Gong Junpyo – Played by Gong Hyeong Jin

A 33 year old gynecologist in a university hospital, Gong Junpyo has been Dongjin's best friend since elementary school. When Eunho was pregnant, he was her gynecologist. He is the only person who knows why the two have divorced, and is considered mature for his age. He doesn't speak much and has a calm reasonable character.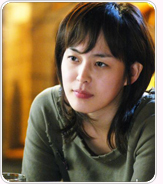 Yu Jiho – Played by Lee Hana

The younger sister of Eunho, Jiho is 24 years old. She is well aware of reality from having listened to many stories about the church congregation told by her father who is a pastor. Like her sister, Jiho headed to college in Seoul and is now a senior.
She has already given up hope of getting a good job because of the high unemployment rates. Though she is the younger sister, she is clear-headed, mature and strong-willed. Many times she offers advice to her sister.


Film Location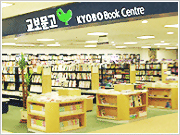 ■ Kyobo Bookstore, Gangnam Branch
The large bookstore Dongjin works in was actually Kyobo Bookstore in Gangnam. This is the place where he meets and falls in love with Eunho. As the first meeting place for the two, this is a meaningful place for Dongjin. The bookstore is seen frequently in the drama because it is also where he works.
Kyobo Bookstore is located in a commercial district in Gangnam, and is one of Korea's largest bookstores where people go to buy books, meet friends, etc. Kyobo Bookstore houses national and international bestsellers along with other books, stationery, and more.
Inquiries: +82-1544-1900
Business Hours: 09:30~22:00
Directions: Take Subway Line #2 to Gangnam Station and go out of Exit #6 → Walk about 500 m in the direction of Nonhyeon Station
→ Link to Kyobo Bookstore
■ Café Forest
Many viewers noticed a café made of wood which Eunho passes on her bicycle as she goes to work in the first episode of the drama. This café is seen many times in the following episodes as a meeting place for Eunho and Dongjin.
The inside and outside of it are styled with wood providing a comfortable atmosphere. A cozy stove and various dolls and small items make the place friendlier. Café Forest is located in a quiet part of a neighborhood, and is an ideal place to enjoy tea and talk.
Menu: herbal tea including lavender and peppermint tea: ₩6,000, cappuccino: ₩7,000
Business Hours: 11:00~24:00
Inquiries: +82-31-719-8165
Directions: near HI Mart at Bundang Jeongsa-dong (분당 정자동)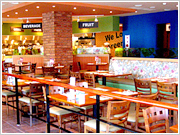 ■ Seven Springs
Dongin' s best friend Gong Junpyo and Eunho's sister Jinho meet frequently to share information and think of ways to get Dongjin and Eunho back together. Seven Springs is one of the restaurants they go to. But, Junpyo and Jinho's relationship develops into the uncertain state of more than friends, but not really a couple either. They enjoy each other's company and good food at this restaurant.
Inquiries: +82-2-323-7411
Homepage: www.sevensprings.co.kr
Location: Mapogu Donggyodong 166-13
Directions: Take Subway Line #2 to Hongik University Station and go out of Exit #5, 50meters from the exit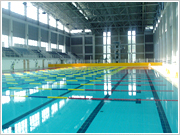 ■ Suwon World Cup Sports Center
The workplace of Eunho, and the swimming pool where Eunho's friend Miyeong and her daughter come for lessons, is also the site where Miyeong (Oh Yun-a) meets Dongjin for the first time and falls in love. Oh Yun-a's attractive figure in a swimsuit is the center of attention here at this pool.
This sports center has more than just the latest type of swimming pool. It is equipped with a fitness center. The pool is open to the general public as well. A golf course and a park are located nearby.
Inquiries: +82-31-259-2143
Homepage: http://www.suwonworldcup.or.kr/ (Korean, English)
Directions: Take Subway Line #3 to Seohyeon Station, transfer to bus #720-2 bound for Migeun Station and take bus # 720 or #720-1 bound for Yatop Station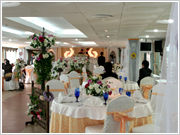 ■ Hanriver Land
Dongjin's marriage to Yoogyeong takes place on a ferry along the Han River. Eunho looks on from afar and watches Dongjin and Yoogyeong share a wedding kiss. This place is not only a wedding hall, but also a restaurant in which you can dine and enjoy the river view.
Inquiries: +82-2-3271-6900
Directions: Take Subway Line #5 to Yeoinaru Station and go out of Exit #3 → Walk about 10 minutes to Hangang River Public Park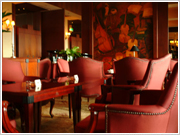 ■ Grand Hyatt Hotel
Eunho and Dongjin's wedding takes place in this hotel. The Grand Hyatt hotel is a favorite film location for many dramas. This is also the hotel they go to for dinner on their first wedding anniversary because they receive a free coupon. The Grand Hyatt hotel is located along Namsan, and has a magnificent view. It is also famous as the filming location for the drama 'Lovers in Paris.' Inquiries: +82-2-799-8475
Homepage: http://www.grandhyattseoul.co.kr (Korean, English)
Directions: ① Take the airport limousine bus from Incheon International Airport
② Free hotel shuttle bus in front of Itaewon Pizza Hut (5-minute intervals) and Myeong-dong Migliore (20-minute intervals) daily from 10am to 9pm
③ Take Subway Line #5 to Gwanghwamun Station → Take bus # 402 or #4012 in front of Sejong Center.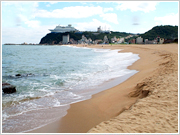 ■ Jeongdongjin Beach
When Dongjin and Eunho continue to meet after their divorce, Junpyo and Jinho come up with a scheme to get them back together, and go on a trip. The four head to the very beach where Donjin proposed to Eunho. At this memorable place, Dongjin and Eunho seem to become more intimate.
Jeongdongjin Beach is famous for its beautiful sunrise, and is a favorite location for young couples. Once you step off the train the beach is right in front of you, making this beach unique.
Inquiries: +82-33-1330 (Korean, English, Japanese, Chinese)
Directions: Cheongryangri Station → take the train to Jeongdongjin or take the bus bound for Jeongdongjin at East Seoul Bus Terminal
→ Link to Jeongdongjin Beach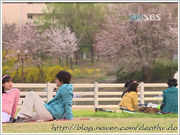 ■ Tancheon Bicycle Road (탄천 자전거 도로)
The bridge and bicycle road Eunho rides on everyday is located at Bundang Imae-dong (분당 이매동), known as Tancheon Bicycle Road. Many people come here to take a nice stroll, roller blade, or ride their bicycles. This road also leads to the Han River. It has a clean, natural environment.
Directions: Take subway to Jeongja Station and go out of Exit #4 → Follow the road next to Parkview Apartment to Tancheon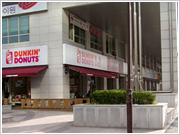 ■ Dunkin Donuts, Bundang Jeongja-dong Branch
Eunho and Dongjin frequent this donut shop. This Dunkin Donuts branch is seen in the drama numerous times, showing Eunho and Donjin eating donuts and sharing conversation and happy moments together.
Inquiries: +82-31-783-3440
Directions: Take subway to Jeongja Station and go out of Exit #4 → Located on the ground level of Parkview Apartment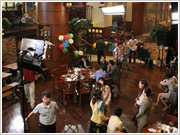 ■ Cheers Brew
Dongjin's boisterous class reunion and dance party takes place in this large brewery hall. Their specialty is house beers, and it is called Cheers Brew. It is a sports bar with a 200-inch TV screen. The bar also holds various events including magic shows, games, tarot card readings, and more.
Inquiries: +82-2-3477-9523
Directions: Take Subway Line #2 to Gangnam Station and go out of Exit #6, 50 m from the exit in Daedong Building underground level

* The pictures above are provided by SBS.