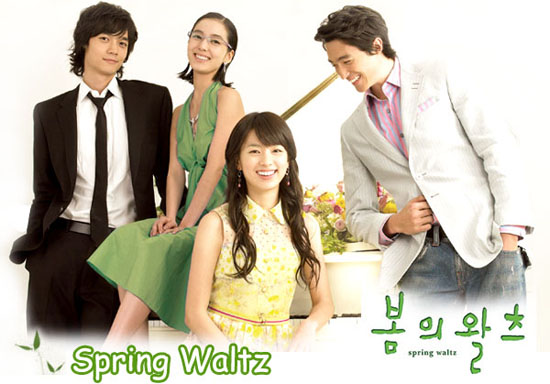 "Spring Waltz, the completion of the four season's series, succeeding Gyeoul Yeonga (Winter Sonata), Gaeul Dongwha (Autumn in My Heart), and Summer Scent shows off its larger scale compared to its predecessors by going overseas to Austria. The producer, Yun Seok-Ho, who is famous for filming beautiful images, has created a gorgeous love story that hardly seems to exist in the world anymore. portraying the theme of innocent and beautiful love.

In Spring Waltz in which fresh new actors are positively cast to create this ideal image of pure love, Daniel Henney who became a star of the first class in Korea through My Lovely Sam-Soon and promising stars such as Han Hyo-Ju and Seo Do-Yeong appear. Four young male and female characters eagerly desire love in their ironic fates, and the drama reaches its climax with a story line that is comparable to other dramas; but unlike the main characters from other dramas, the heroine whose character seems quite familiar attracts a larger audience.

The secrets of the past are revealed one by one, as the climax draws near. Spring Waltz draws on the passion, love, reconciliation, and understanding between a man and a woman who share the memories of their childhood together after they meet again as adults.

[ Detailed Information ]
Producer: Yun Seok Ho
Cast: Han Hyo Ju, Lee So Yeon, Seo Do Yeong, Daniel Henney
Aired on KBS2 in Korea: March 6, 2006 - May 9, 2006 (20 installments) on Every Monday and Tuesday at 9:55 PM
Homepage: http://www.kbs.co.kr/drama/springwaltz/

Synopsis of Spring Waltz

Eun-Yeong who lives with a single mother in a beautiful islet village is asked to take care of Su-Ho, the son of her mother's male friend from her hometown. Su-Ho and Eun-Yeong live together and feel fraternal love, but Eun-Yeong who hasn't had good health since childhood comes to the critical point of losing her life if she does not have an operation. Because her family is extremely poor, they are incapable of paying high medical expenses for hospitalization and surgical treatment, and face a dead-end situation. Luckily a man and his wife who wish to pay the medical expenses for Eun-Yeong appear in front of the family. They are the parents of Yun Jae-Ha who was in the same hospital as Eun-Yeong. They recently lost their only son, Jae-Ha, and want to pay Eun-Yeong's medical expenses on the condition that they adopt Su-Ho who looks exactly like their dead son. Su-Ho who wants to save Eun-Yeong's life leaves for Austria with them, and Eun-Yeong recovers completely.

However, Eun-Yeong's mother dies soon after, and Eun-Yeong becomes adopted as well and moves to Seoul. As a result, Su-Ho and Eun-Yeong live completely different lives.

Su-Ho who believes that he is the real Jae-Ha grows up to be a famous pianist and decides to come to Korea because of I-na's persuasion. Jae-Ha comes back to Korea with his manager, Phillip, and happens to meet Eun-Yeoung again. But, he is unable to remember Eun-Yeong because her family members and last name were changed when she was adopted. In the mean time, Phillip has a favorable feeling toward Eun-Yeong who is naive and bright. He tries to be nice to her, but the language barrier between Phillip and Eun-Yeong, who is not aware of Phillip's true heart, complicates their relationship.

However, Eun-Yeong starts to feel concern for Jae-Ha even though he is eccentric and egoistic, and Jae-Ha also finds his affections drawn irresistibly toward Eun-Yeong. The ironic one-sided loves of I-na, who loves Jae-Ha, and Phillip, who loves Eun-Yeong, are pictured in the beautiful islet village and Seoul.

Yun Jae-Ha / Played by Seo Do-Yeong He is a classical pianist of the next generation who has been closely watched with deep interest and concern by Koreans since he won a prize in a famous concert. Even though he has grown up in a rich and enviable family under his father who is a diplomatic official, he is a lonely person having only one friend because of his eccentric and particular personality.
He is a well-mannered and dutiful son to his parents and never harms others, but his piano playing always sounds sad. He is hidden in a veil, showing his true feelings only to his best friend and manager, Phillip. He is a sad person keeping the secrets of the past that nobody knows, although he has a charismatic personality and wonderful aura.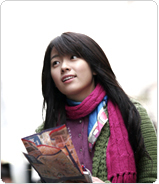 Park Eun-Yeong / Played by Han Hyo-Ju
She is a diligent person who works at her adoptive mother's Gimbap (rice roll) house in the daytime and sells homemade accessories and clothes at her street stand at night. Even though she could not finish her studies, she is a talented person who is good with her hands and is able to win the grand prize in a handicraft contest open to the public.
She never looses her smile nor her dashing spirit although she lives in poverty. She has an opportunity to visit Austria from her prize winning in the handicraft contest, and meets Phillip and Jae-Ha by fate. Eun-Yeong who does not know of this ironic fate deeply misses Su-Ho from her childhood.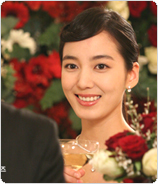 Song I-na / Played by Lee So-Yeon
She is a capable career woman who started her career from the bottom and became the director of the planning department in a leading classical record and concert planning company all on her own, even though the company is owned by her parents. I-na is a perfect woman with remarkable beauty, wonderful background, and outstanding ability, but there is only one thing that she earnestly desires.
It is Jae-Ha who played the piano with her during her childhood. She has liked Jae-Ha ever since her childhood; thus, she gave up playing the piano and left for Canada to find Jae-Ha after he left Korea. She has a reckless personality to do this. However, she could not find Jae-Ha, but completed her studies in Art Business in Canada. She voluntarily tries to promote Jae-Has debut in Korea after she happened to see an article of Jae-Ha's activeness in Australia.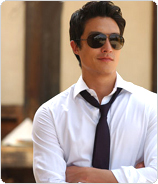 Phillip / Played by Daniel Henney
He is the only friend as well as the global manager of Yun Jae-Ha. He was born to an Australian father and Korean mother and was expected to become a promising musician during his childhood. He plays the piano, the cello, the guitar, etc.
Even though there are no musical instruments that he cannot play, he gave up playing them. Instead, he decided to pursue his dream of music by becoming the manager of Jae-Ha, who Phillip acknowledges as being a true musical genius. He is not only a considerate and warmhearted person who kindly understands Jae-Ha's fretful personality, but also is a romantic person.

Filming Locations of Spring Waltz
Cheongsan-do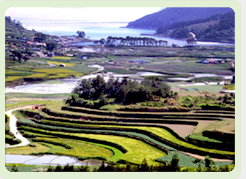 Cheongsan-do, located near Wan-do, is famous for its green barley fields and as the filming location of the prizewinning movie 'Seopyeonje.' The spring scenes of Cheongsan-do in which green barley fields spread widely and canola flowers are in full bloom are the locations where most of the main characters' childhoods were filmed.
You can get to Cheongsan-do by taking a boat for fifty minutes from Wan-do. It is well known for its green barley fields that cover the entire island from February to May every year. On the hill where the beautiful blue ocean of Cheongsan-do can be seen overlooking the green barley fields, the white-colored cottage used as a filming location for Spring Waltz provides visitors with a spectacular place to visit.

Click here for more detailed information of Cheongsan-do
Hanuneom Beach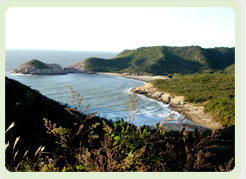 The heart-shaped beach where the child actors playing the main characters expressed their affectionate feeling towards each other is Hanuneom Beach located in Bigeum-do. Hanuneom Beach is famous for its gorgeous scenery with gentle beach waves and Giam Cliff located at the southwest seaside of Bigeum-do, which can be enjoyed throughout all four seasons. This is the reason why Hanuneom Beach is loved as a wonderful vacation destination by many families.
The beach is like a heart shape, which was formed naturally and is surrounded by mountains and small islands; thus, it is nice to take a calm and quiet rest on the beach. Although it is hard to get to the beach which has not been developed enough, you can have a peaceful day at the beach without any disturbances.

Click here for more detailed information of Bigeum-do
W Hotel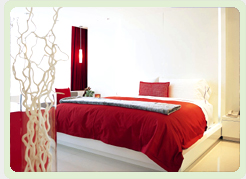 The location where the shower scene of Daniel Henney, one of the most attractive men with a mild smile and a perfect figure, was filmed, is the W Hotel. The hotel is often shown in the drama as the place where Phillip is staying. Several main scenes of the drama were filmed in the lobby and at the front gate of this hotel, which is ranked as a six-star hotel, the highest-graded hotel. W Hotel has 253 guest rooms and a magnificent view of the Hangang River.
In addition, various famous performances and parties are held every weekend in the club of this hotel which is famous as a hot spot for dates. The interior of each guest room is decorated differently with a unique style, and can be selected according to the guest's desire.
Address: 21 Gwangjang-dong, Gwangjin-gu, Seoul
Inquiries: +82-2-465-2222
Homepage: www.wseoul.com (Korean, English, Japanese, French, Spanish, German)
How to Get There: Exit No.2 of Gangbyeon Subway Station (Line No.2) -> Use Shuttle Bus free of charge (Running Interval: 20min.)
Uriduel Land (Jjimjilbang / Sauna)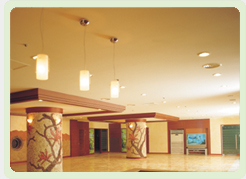 The location where Phillip and Eun-Yeong enjoyed their sweet date eating boiled eggs is Uriduel Land located in Yeouido.
This grand-scale Jjimjilbang, having a size of 1,600 pyeong (5300m2), shows off its ultra-modern facilities including various saunas, Bulgama (kiln sauna), a fitness room, and a movie theater. At this location, Phillip and Eun-Yeong appear wearing famous Ram Head Towels which became popular through 'My Lovely Samsoon' and were loved by many fans.
It is wonderful to visit Uriduel Land to have a pleasant time with a sweetheart, eating delicious boiled eggs just like Phillip and Eun-Yeong did. As Uriduel Land is located in Yeouido where broadcasting companies are also located, it is possible to meet famous celebrities there if you're lucky.
Address: Uriduel Land, Yeouido-dong, Yeongdeungpo-gu, Seoul
Inquiries: +82-2-6447-6262
How to Get There: Go out Exit No.4 of Yeouinaru Subway Station (Line No.5) -> Go straight to the three way junction in front of the 63 Building -> Uriduel Land is located in the River Tower Building right next to the 63 Building.

* The pictures above are provided by KBS & CINE21.