Space to Understand Korean Wisdom
The exhibition hall on the 3rd floor is equipped with a display wall that shows the development of seasonal customs and foods influenced by Korea's climate with four distinct seasons. It is presented with onggi (earthenware) plates.
In addition, a Korean food material table and a traditional platform of hanok (traditional Korean house) for crocks containing sauces and condiments are presented so that visitors may experience Korean food through all five senses.

Seasonal divisions & customs
Science of fermentation and storage
Wisdom of Korean foods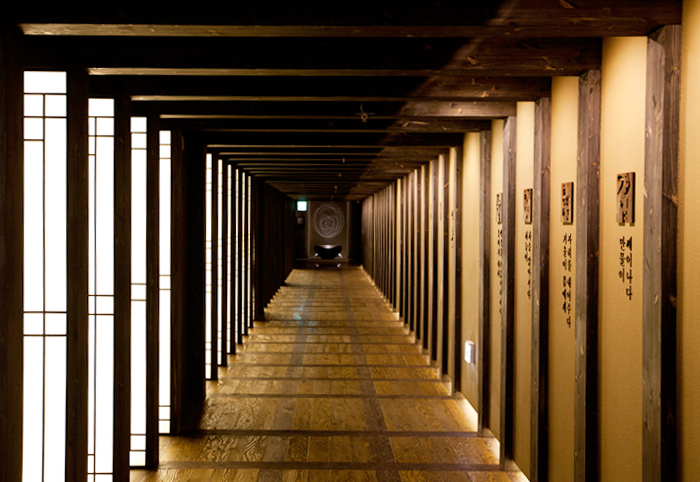 Seasonal Divisions & Customs
The display wall of seasonal divisions & customs is a space to show seasonal customs and foods according to Korea's four distinctive seasons, further expounded into 24 seasonal divisions.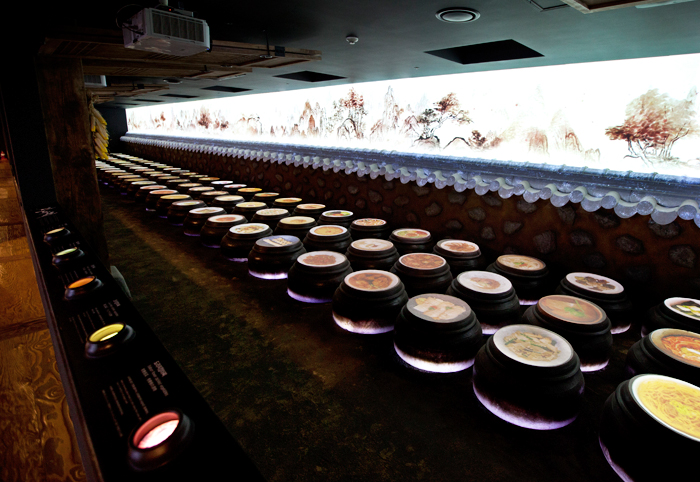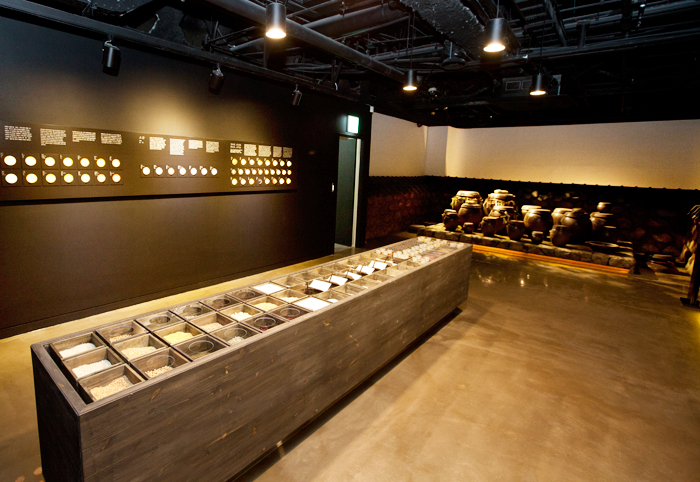 Science of Fermentation and Storage
Korean ancestors fermented and aged food ingredients in onggi for a long period of time with great care to enhance the taste and aroma of food. Fermentation is considered a scientific process with our ancestors' spirits that enriches the flavor and nutrients of food ingredients through the work of nature and time.
Wisdom of Korean Foods
Korea's four seasons, various geographical features and natural environment have formed today's food culture, offering a wide variety of nutritious foods. The philosophy of harmony and balance and the value of fusion in Korean food will serve as a sustainable alternative in the future.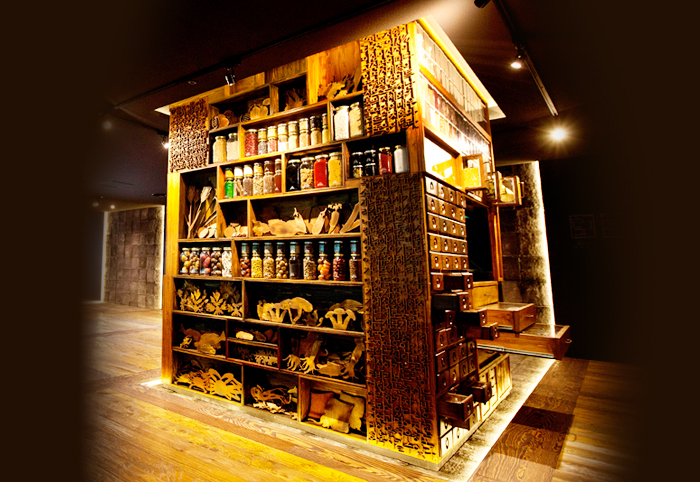 Abundant Food Ingredients
Even though Korea is a small country, each region produces unique food ingredients due to its distinctive geographical features and has developed a characteristic food culture by using seasonal ingredients.
"Delicious food ingredients that are produced in Korea and obtained only from Korea" is at the core of Korean food identity.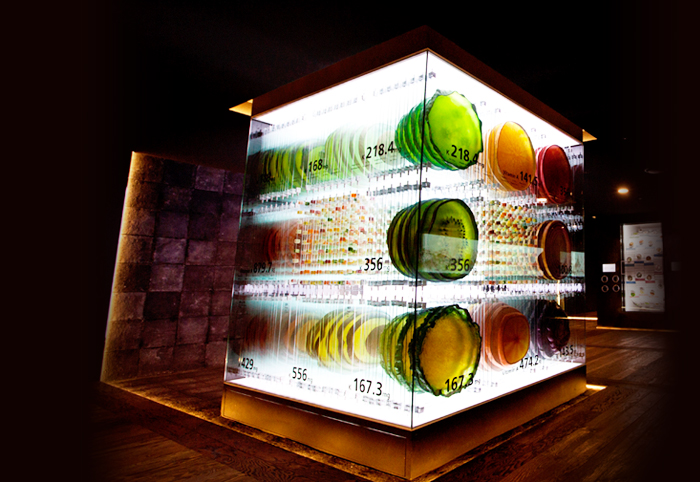 Korean Food, Table Full of Harmony
Korean food is made harmoniously with seasonal ingredients. Harmonious menus featuring Korean food consider season, color and ingredients, as well as the health of the body. The strongest feature of Korean food is a cooking method that utilizes the diversity of natural ingredients. Many dishes use seasonal ingredients and a harmony of colors that transcend time while succeeding tradition.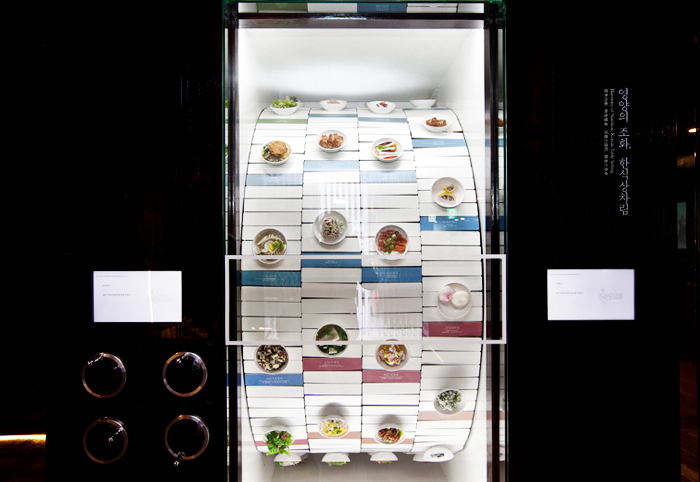 The Future of Korean Food, the Value of Fusion
The future of Korean food can be found from the "aesthetics of mixing." The value of fusion, which creates a new flavor with various ingredients, is part of Korean food. Korean food is another possibility that has harmony with nature and balance with the environment. Korean wisdom as reflected in Korean food can be an answer to the search for healthy food sought by our modern society.

☎ +82-2-729-9457