Want to heighten your travel experience? Here are our recommended cable car attractions! Join us for the perfect relaxing trip to view the river, mountain, and sea from up above, minus the exhausting journey.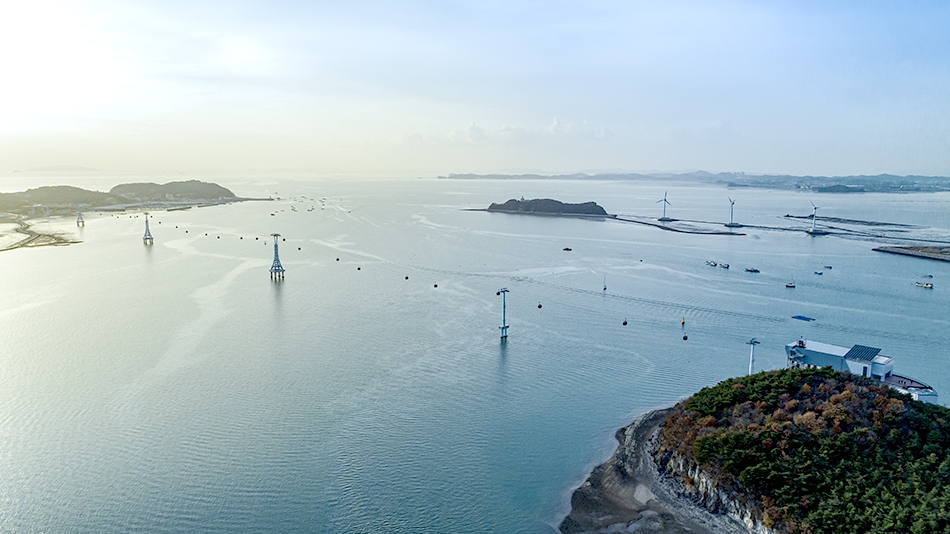 Hwacheon Baegamsan Cable Car
Special Chance to See North Korea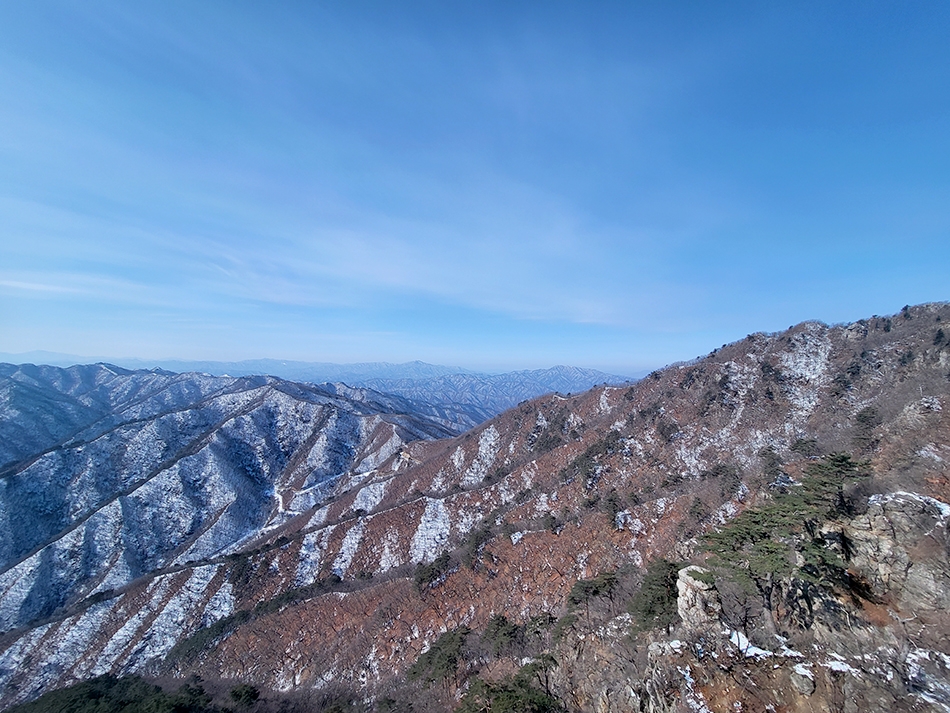 Past the civilian restricted area in Hwacheon, Gangwon-do, is Korea's northernmost cable car at the peak of Baegamsan Mountain. The cable car can swiftly take you to the peak of the mountain, where you can view the Peace Dam and with a bit of luck, even Geumgangsan Dam in North Korea.


Make the Impossible, Possible!
Secluded Area Becomes an Attraction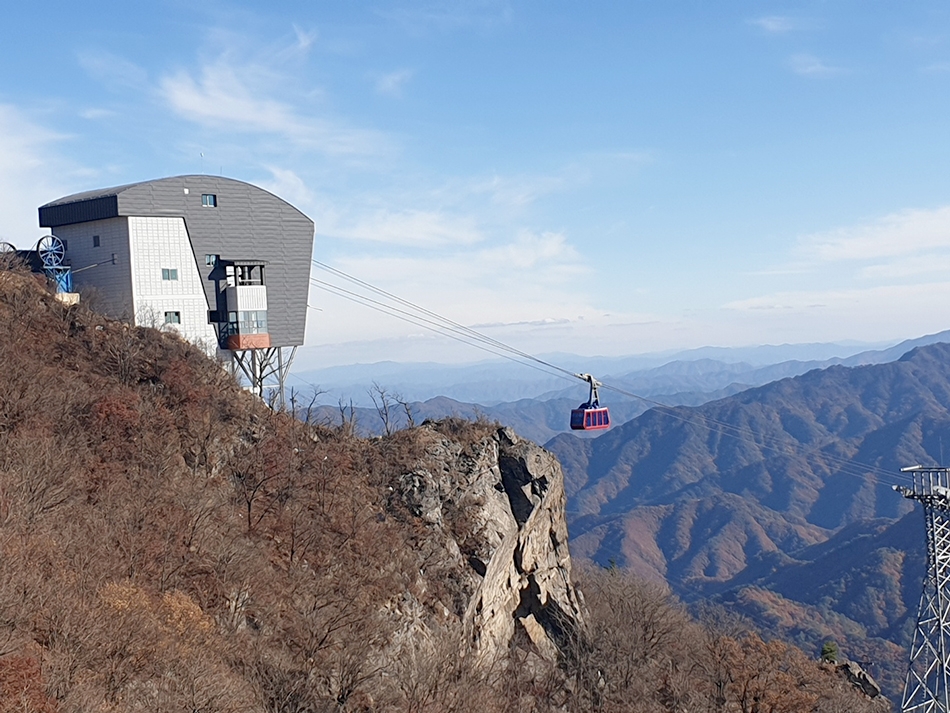 When people heard a cable car was being built on Baegamsan Mountain, no one believed it could be done. It took 16 years, but it was finally completed and now visitors can get a fantastic view of the beautiful nature skyline of Korea. Currently on test run, official opening is scheduled for October 22, 2022.
Address: Area of San 269beonji, Pungsan-ri, Hwacheon-gun, Gangwon-do (강원도 화천군 화천읍 풍산리 산 269번지 일원)
Inquiries: +82-33-440-2419
Website: baegamcable.ihc.go.kr
Seohaerang Jebudo Marine Cable Car
Miracle of Moses? Enjoy it from the Sky!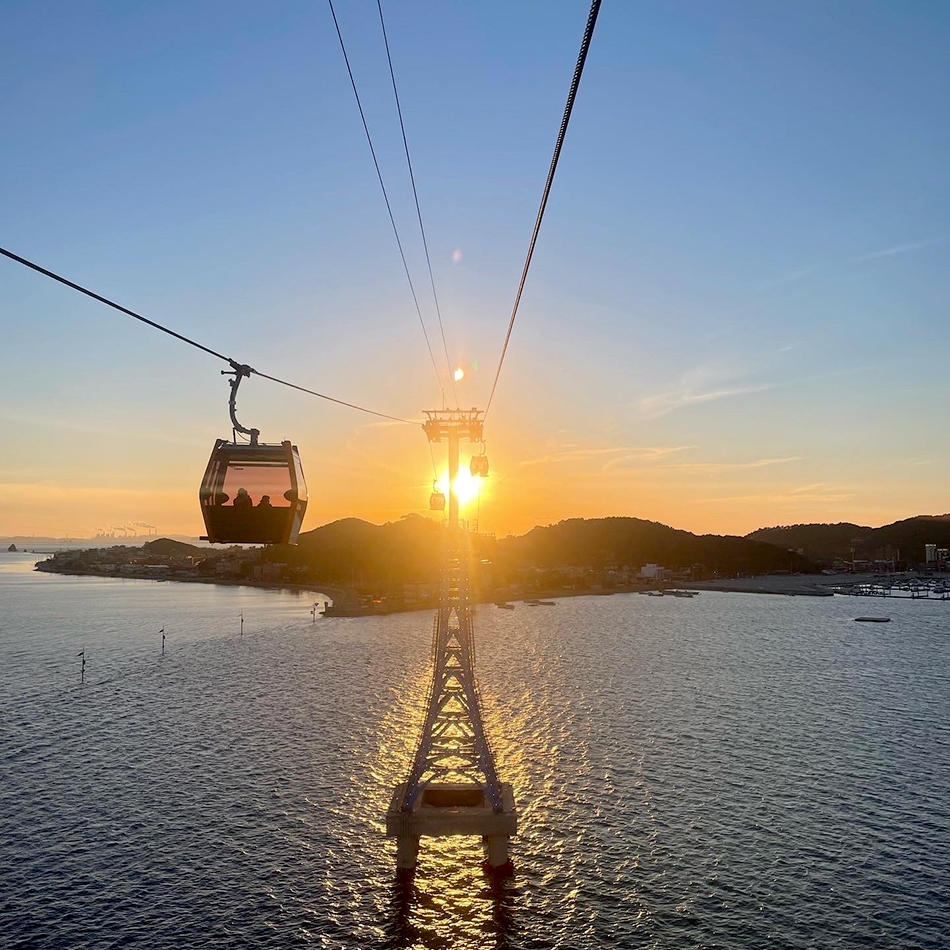 The path under the sea to Jebudo Island only opens twice a day. So how do you visit the island? Now, you can take a thrilling ride on Seohaerang, a marine cable car.
Waves Crashing Under Your Feet, Sunset Sparkling in the Window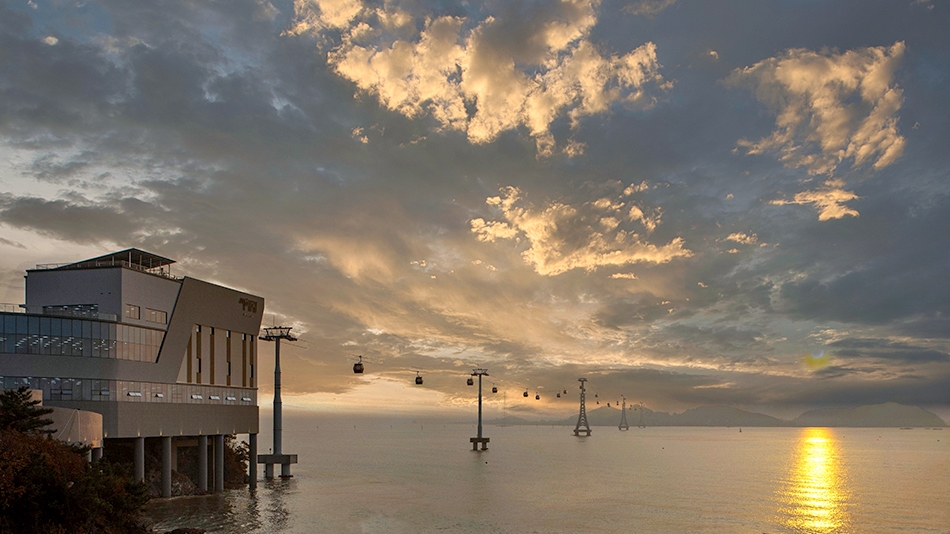 This attraction is the complete package with a length of 2.12 kilometers, crystal cabins with glass flooring under your feet, and the best view at the observatory. There won't be any time to be bored and you'll sure be busy having the time of your life!
Address: 1-10, Jeongokhang-ro, Hwaseong-si, Gyeonggi-do (경기도 화성시 서신면 전곡항로 1-10)
Operating hours: Weekdays 10:00-20:00 / Weekends & Public holidays 09:00-21:00
Inquiries: +82-1833-4997
Website: www.seohaerang.com (Korean only)
Geoje Panaroma Cable Car
Island, Sea, Mountain. All of Geoje in One View!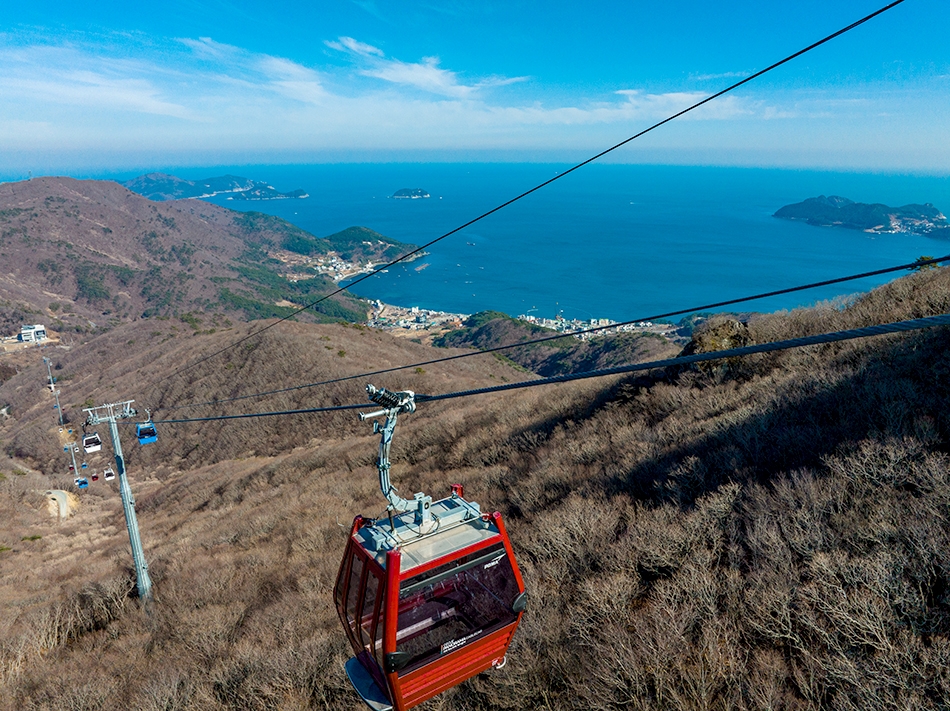 To the south is the Haegeumgang River and Maemuldo Island, to the north is Gohyeon and Busan, to the east is Japan, and to the west is Tongyeong and Goseong! Who could argue with a view like that?! Visitors will be stunned in awe at the vast scenery as far as the eye can see.
No. 1 Attraction in Gyeongsangnam-do is No Disappointment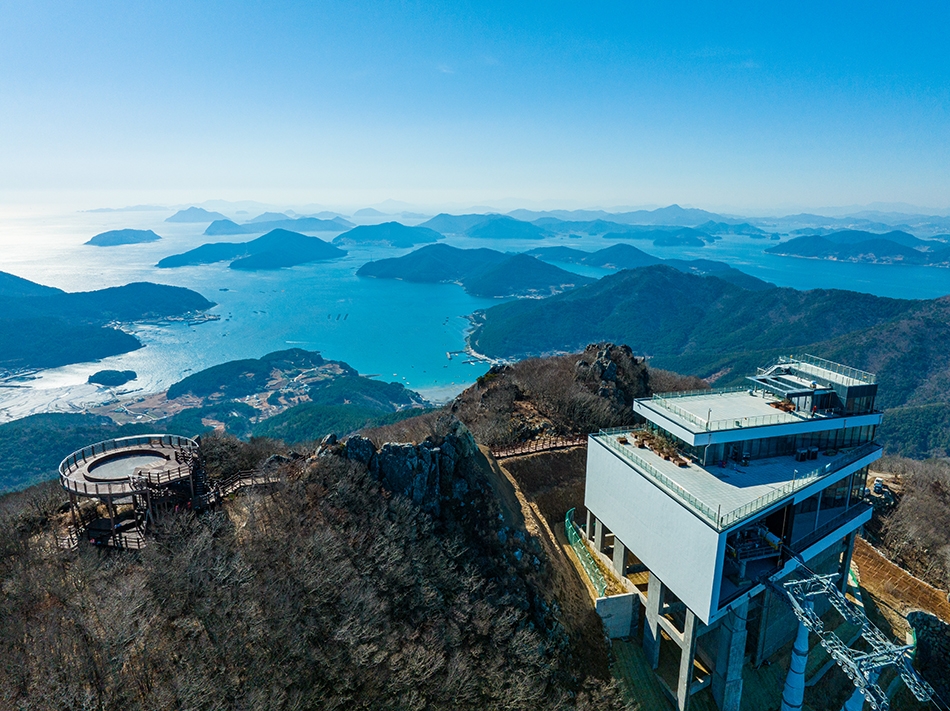 Geoje Panaroma Cable Car is a must if you want unforgettable photos. The cable car became the number one attraction in Gyeongsangnam-do for its amazing view of the mountain, sea, city, and the nearby islands.
Address: 288, Geoje Jungang-ro, Geoje-ri, Gyeongsangnam-do (경상남도 거제시 동부면 거제중앙로 288)
Operating hours: April-November 09:00-20:00 / December-March 09:00-19:00 (Hours subject to change, refer to website or make phone inquiry)
Inquiries: +82-55-637-3311
Website: www.gjcablecar.com (Korean only)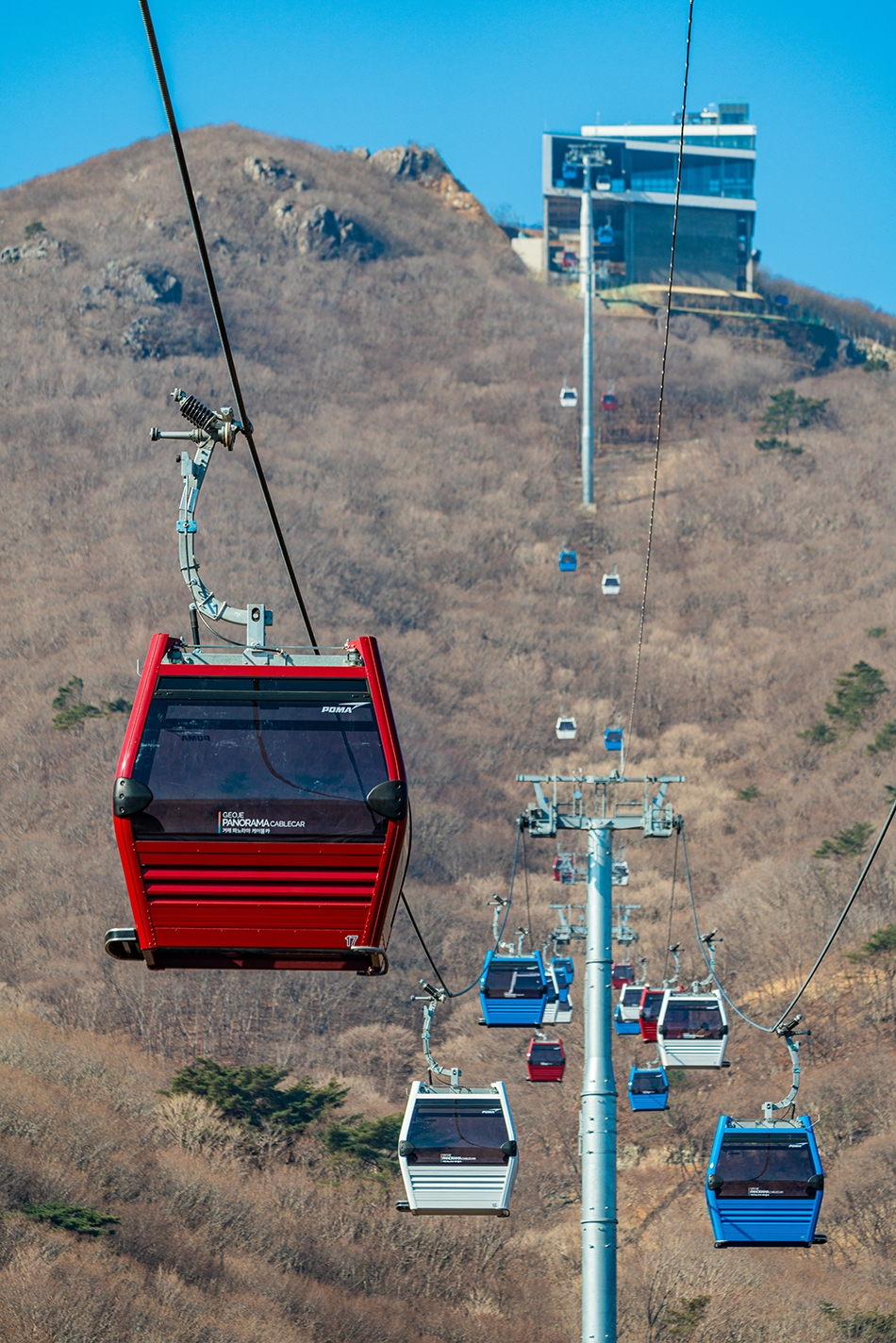 Traveling adds a spark of joy into our everyday lives. Even if you've already been to a destination, a new activity like a cable car adventure will definitely make the attraction even more special. So how about a cable car tour to get the best views in the country?
More info
1330 Korea Travel Hotline: +82-2-1330 (Korean, English, Japanese, Chinese, Russian, Vietnamese, Thai, Malay)
* This column was last updated in October 2022, and therefore information may differ from what is presented here. We advise you to check details before visiting.