K-pop group Bangtan Boys, more commonly called BTS, hasn't let their international fame cloud their Korean roots. In the past, they filmed a music video at Gyeongbokgung Palace while dressed in hanbok, and even appeared on an NBC talk show wearing hanbok. In Korea, they visited many traditional places, creating a wonderful tour course for BTS fans looking to follow in their footsteps.
BTS made an appearance in a recent episode of "You Quiz on the Block," filmed at the Korea Furniture Museum. They aren't the only celebrities to have visited this attraction. The guestbook includes famous international figures such as Xi Jinping, Brad Pitt, and Martha Stewart!
The Korea Furniture Museum is a unique museum that collects and displays Korea's traditional wooden furniture. Items are grouped according to their location and use in traditional houses, as well as by material, and region of origin.
The museum takes up ten traditional houses on a hill in Seongbuk-dong that have been restored over fifteen years. By touring the museum, you can also learn about the basic structure of hanok houses, including their typical interior design, flower-patterned lattice work, chimney, and front yard.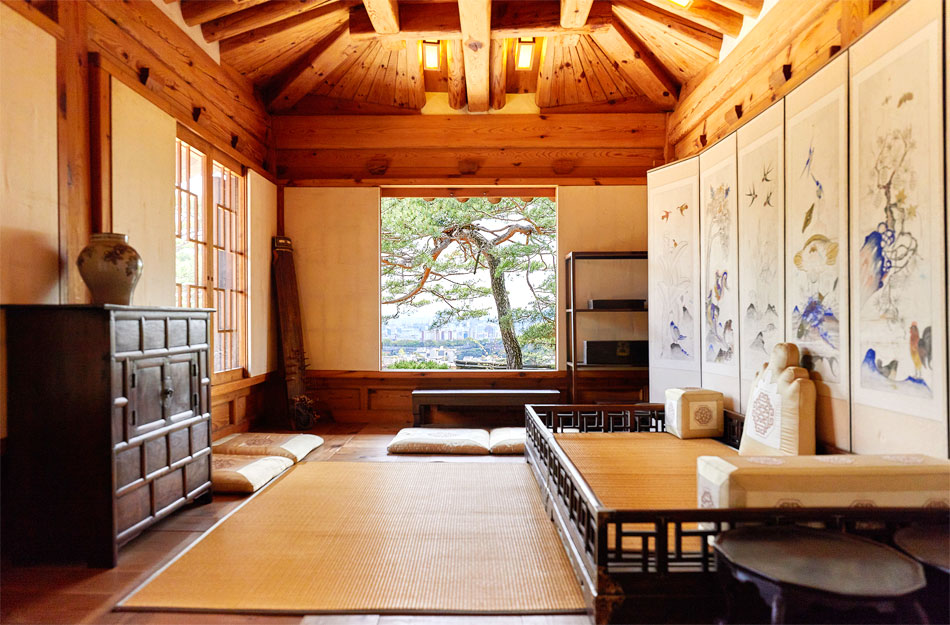 Admission to the museum is strictly limited to those with a reservation, and tours are led by a guide, lasting approximately one hour. Through the guided tour, you can learn more about the Korean housing culture, harmonizing the furniture and nature. The museum is a great way to learn more about the beautiful traditional culture of Korea.
Korea Furniture Museum
Address: 121, Daesagwan-ro, Seongbuk-gu, Seoul (서울특별시 성북구 대사관로 121)
Directions: Take a taxi for approx. 10 min from Hansung Univ. Station (Seoul Subway Line 4), Exit 6
* Maeul Bus Seongbuk02 operates between Hansung Univ. Station and the museum
Operating hours: Tuesday-Friday 11:00-19:00 / Saturdays 09:00-18:00
* Reservation required before visit
* Closed Sunday-Monday & public holidays
* Information subject to change; refer to official website before making a reservation
* Guided tours limited to groups of 10 people or fewer
* English guided tour temporarily unavailable to prevent the spread of COVID-19
* Photos only permitted in areas designated by tour guide
Admission: 20,000 won
Website: www.kofum.com (Korean, English)
Awon Museum & Hotel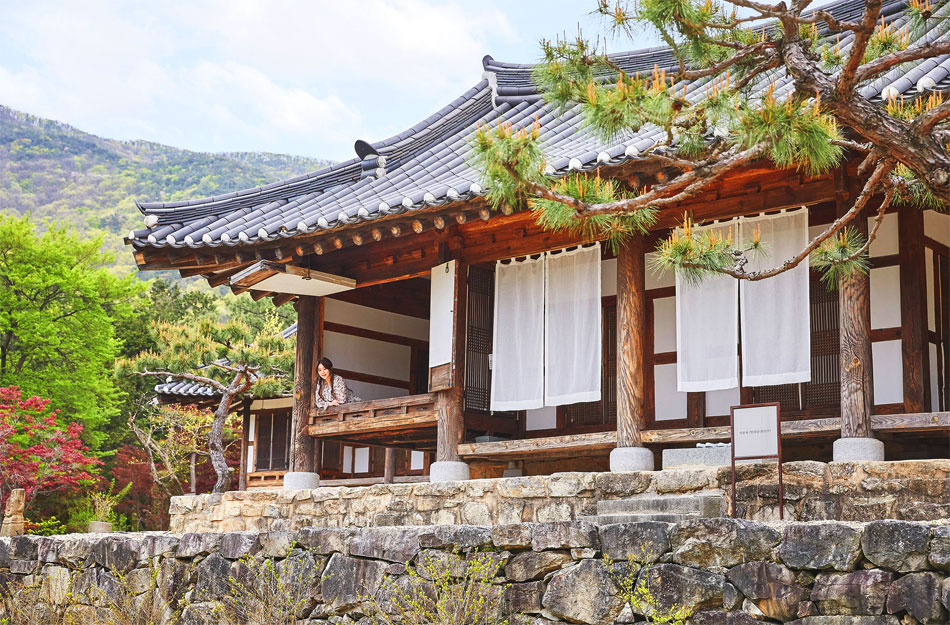 Awon Museum & Hotel was a filming location of the 2019 BTS Summer Package. In the film, the members of BTS also visited nearby attractions like Soyang Oseongje House and Uibongsanseong Fortress, quickly raising their popularity. The house itself was originally built in Jinju, Gyeongsangnam-do, but was move to the current location within Wanju Oseong Hanok Village. Despite the move, the 250-year-old house still maintains the dignity of a scholar's lifestyle from the Joseon era.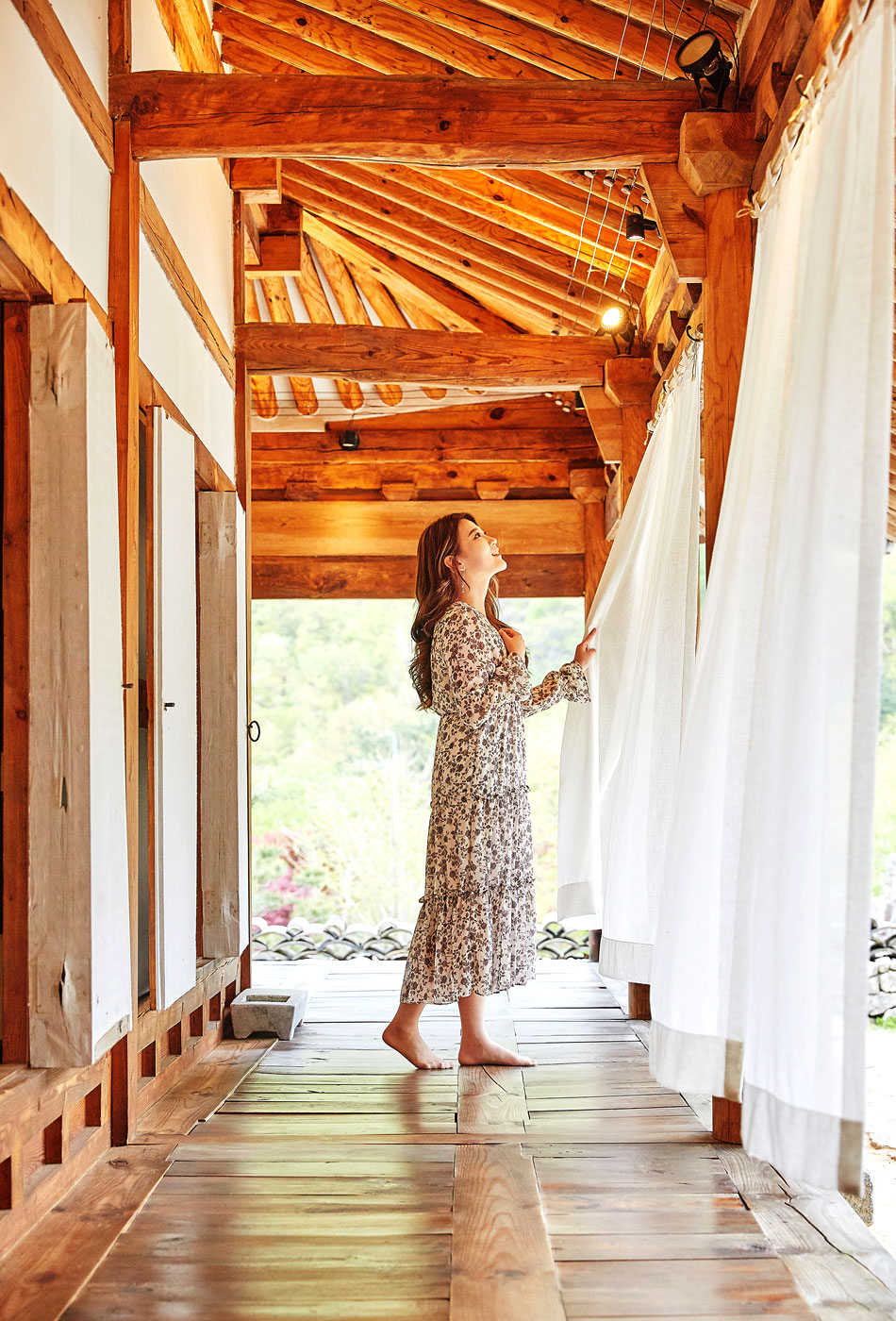 Awon Hotel can largely be divided into four spaces, including Cheonjiin – Manhyudang Hall, which was used for the cover image of 2019 BTS Summer Package. The other spaces are Sarangchae – Yeonhadang Hall, Anchae – Seolhwadang Hall, and Byeolchae – Cheonmokdasil Room. Each area is open to touring, taking photos, and even spending the night in.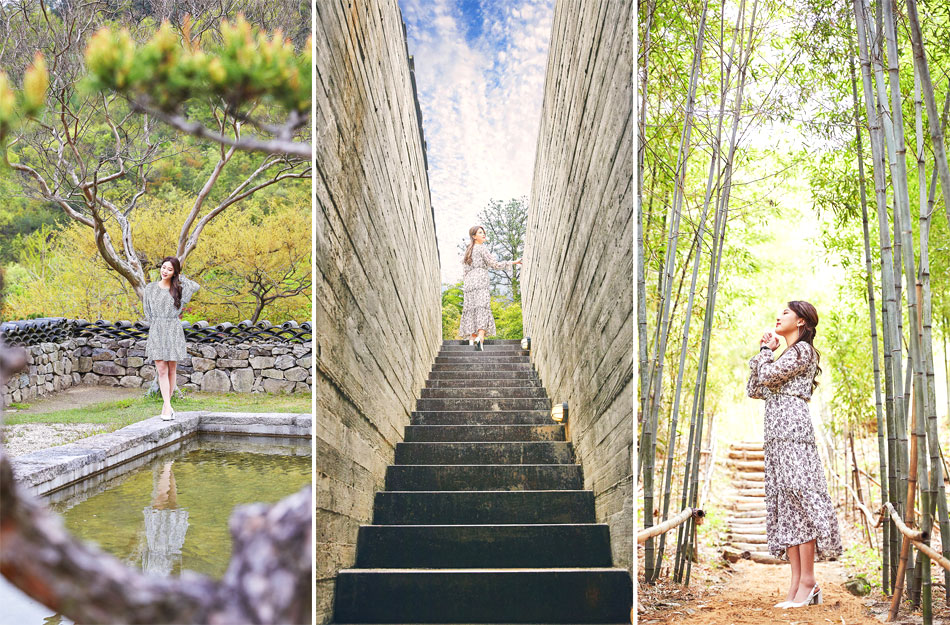 The ground below Awon Hotel is the Awon Museum, displaying modern art in the Oz Gallery. The gallery also serves a limited menu of teas and coffee. For more leisure, you can walk in the bamboo forest growing behind the hotel.
Awon Museum & Hotel
Address: 516-7, Songgwangsuman-ro, Wanju-gun, Jeollabuk-do (전라북도 완주군 소양면 대흥리 송광수만로 516-7)
Directions: Take a taxi for approx. 40 min or a bus for approx. 2 hr from Samnye Bus Terminal
Operating hours:
- Museum & Gallery café (1F): Weekdays 11:00-17:00 / Weekends 11:00-18:00
- Hotel (2F; viewing only): 12:00-16:00
* Accommodations check-in 16:00 / Check-out 10:30/ Breakfast 08:30-09:30
Admission: 10,000 won (one beverage included)
* Children ages 9 and younger not permitted
* Refer to official website for accommodation rates
Website: www.awon.kr (Korean only)
Gyeongbokgung Palace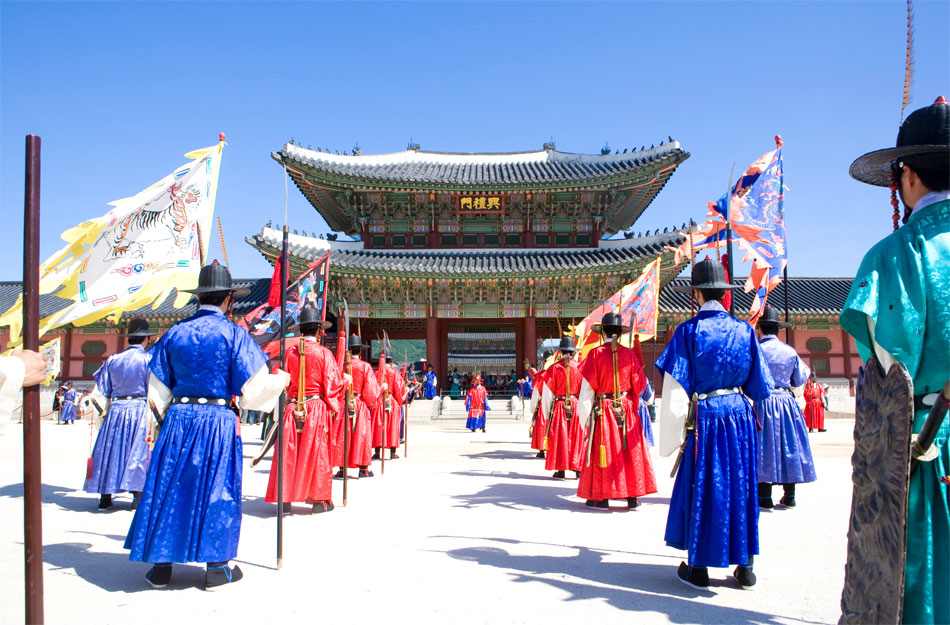 If you're a BTS fan, then you have to visit Gyeongbokgung Palace! They recorded a large performance here!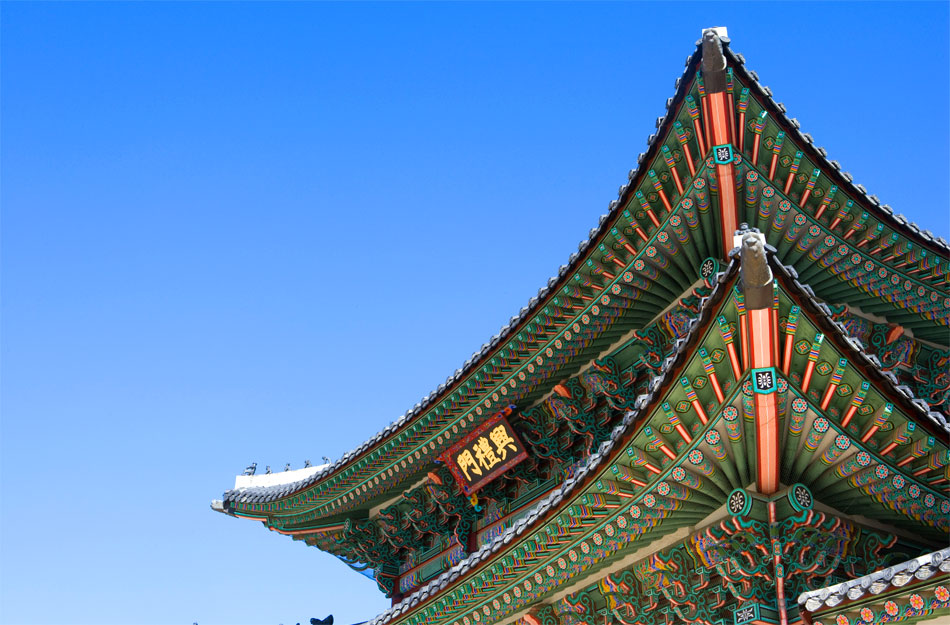 BTS recorded in front of Geunjeongjeon Hall of Gyeongbokgung Palace, registered as National Treasure No. 223 and the main building in the palace. Their performance, wearing traditional hanbok, was recorded for an episode of The Tonight Show Starring Jimmy Fallon on NBC in September of 2020.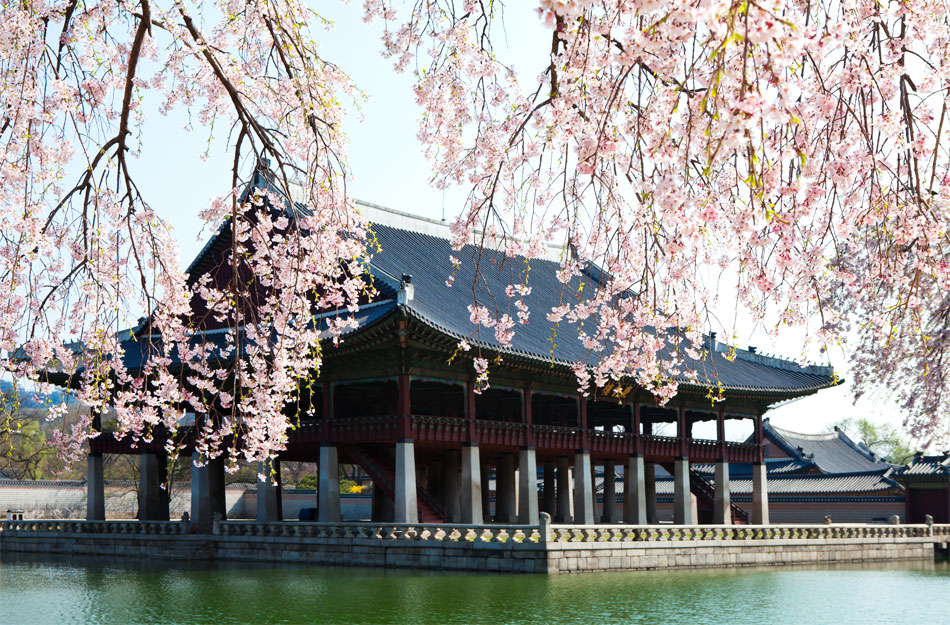 After performing "Idol" in front of Geunjeongjeon Hall, they also performed "Mikrokosmos" in front of Gyeonghoeru Pavilion. Their performance was made even more spectacular thanks to the use of hundreds of drones. The pavilion appears to float atop the pond around it. It is especially popular in spring, when the weeping cherry trees around the pond are in bloom.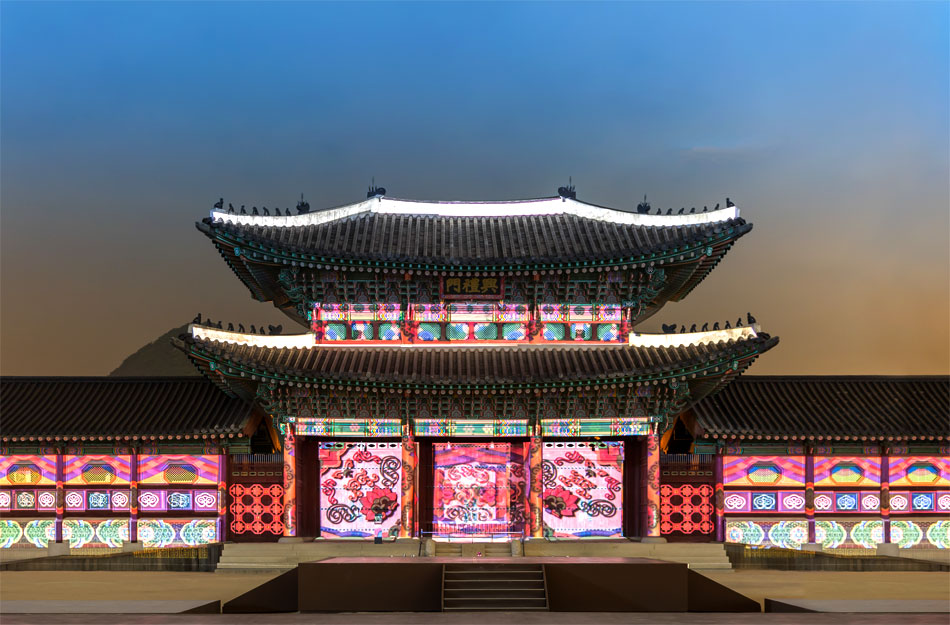 In May of 2015, BTS also performed before a brightly lit Heungnyemun Gate for a KBS music show. At that time, they were jokingly referred to as Heungtan Boys.
Address: 161, Sajik-ro, Jongno-gu, Seoul (서울특별시 종로구 사직로 161)
Directions: Walk for approx. 2 min from Gyeongbokgung Station (Seoul Subway Line 3), Exit 5
Operating hours: March-May, September-October 09:00-18:00 / June-August 09:00-18:30 / November-February 09:00-17:00
* Last admission one hour before closing
* Closed Tuesdays
Admission: Adults 3,000 won / Children 1,500 won
* Free admission for visitors wearing hanbok and all visitors on the last Wednesday of the month
Website: www.royalpalace.go.kr (Korean, English)
Korea House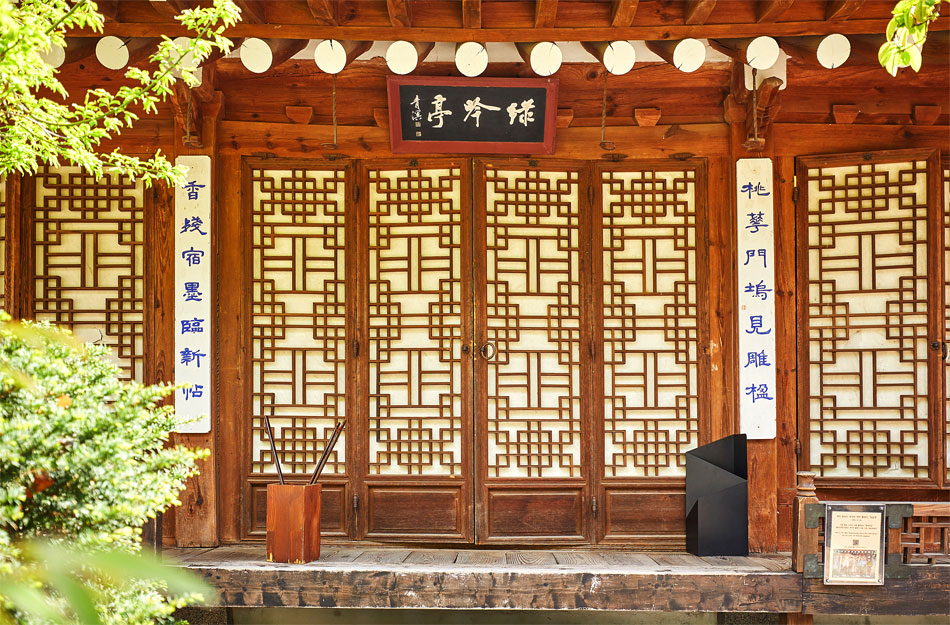 Korea House also has connections with BTS. The cover image for the BTS edition of the Billboard magazine was taken here at Nogeumjeong Pavilion. In addition to group photos, they also took individual photos here.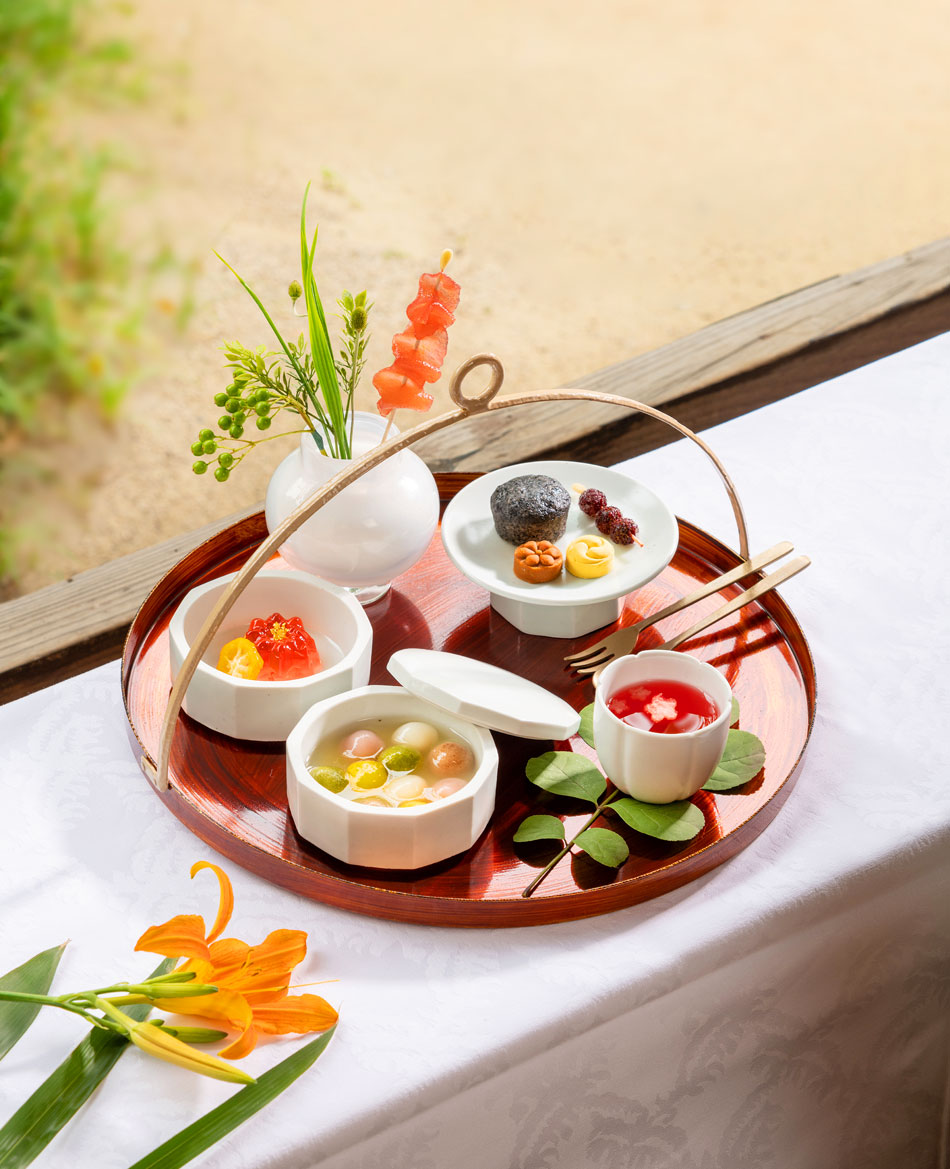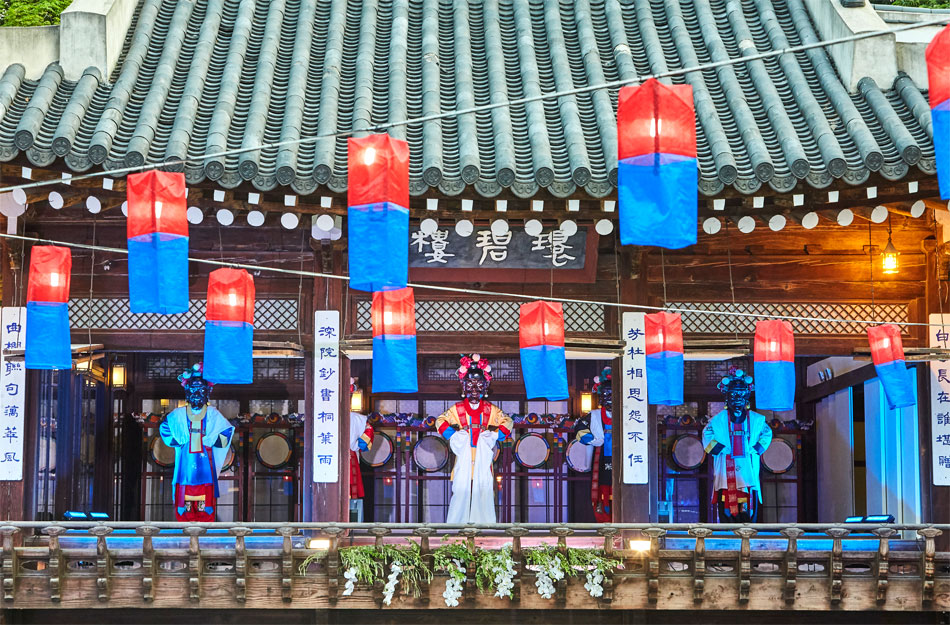 Korea House is a multicomplex promoting all types of Korean traditions, from traditional food to performing arts, and even traditional wedding ceremonies. Visitors can try a royal table d'hote, watch traditional performances, and even participate in cultural programs.
Address: 10, Toegye-ro 36-gil, Jung-gu, Seoul (서울특별시 중구 퇴계로 36길 10)
Directions: Walk for approx. 1 min from Chungmuro Station (Seoul Subway Line 3), Exit 3
Operating hours:
- Traditional culture experience: 09:00-19:30
- Lunch special: 11:30-15:30
- Traditional wedding: 12:00-18:00
- Royal table d'hote dinner: 17:00-21:00
- Traditional arts performance: 20:00-21:00
* Closed Mondays and the day of Seollal (Lunar New Year's Day) & Chuseok (Korean Thanksgiving Day) * Hours subject to change by season and on-site circumstances
Fees
- Dining: 18,000~122,000 won
- Refreshment set: 20,000~50,000 won
* Refer to official website for additional prices
Website: www.chf.or.kr/kh (Korean, English)
More Info
1330 Korea Travel Hotline: +82-2-1330 (Korean, English, Japanese, Chinese, Russian, Vietnamese, Thai, Malay)
* This column was last updated in April 2021, and therefore information may differ from what is presented here. We advise you to check details before visiting.