Release your passion! Give a shout out to your favorite artists!
Finally, K-pop fans can release their passion and energy they've been holding back for the past two years. Since the COVID-19 outbreak, fans were only allowed to meet their favorite K-pop stars online. With Dream Concert only a day away, fans eagerly await as they get ready to show their enthusiasm and support while their favorite artists perform up on stage.

Dream Concert has traditionally been the largest K-pop concert. Since its first event in 1995, it is currently the only single concert to have taken place 28 consecutive times, bringing a total of 559 teams up on stage, estimated to have attracted a 1.6 million people. In other words, it is the only concert where you can meet the most popular K-pop artists all in one place!
Can you hear my heart beat? See K-pop stars perform on stage!
The biggest event K-pop fans all over the world have been waiting for – Dream Concert – is due to take place for two days from June 18 to 19 at Jamsil Olympic Stadium (Seoul Sports Complex). The venue is significant as the concert itself. Jamsil Olympic Stadium has served as the concert venue for world-famous musicians like Michael Jackson, Metallica, Lady Gaga, and Cold Play. It is safe to say that the venue turns into a stage only for the best performers out there. Fabulous performances by attractive stars under glamorous spotlights – fan expectations proved to be skyrocketing as the tickets for 40,000 seats were sold out in just 20 minutes after sales opened on May 23.

The first day will star 25 teams: Golden Child, Drippin, Dreamcatcher, LABOUM, LIGHTSUM, Red Velvet, VICTON, STAYC, CIX, IVE, AB6IX, NCT DREAM, NMIXX, ALICE, OH MY GIRL, YOUNITE, WEi, Weeekly, Lee Mujin, EPEX, KINGDOM, Kep1er, CRAVITY, TRENDZ, and PENTAGON. The show will be hosted by Doyoung from NCT and An Yujin from IVE.

The second day is dedicated to Korean trot music, starring K-trot legends Nam Jin and Sul Woon-do, along with rising trot singers of the younger generation like Kim Ho-joong, Song Ga-in, and Hongja, among others. Their performances will sweep you away even before you know it.

Tough luck with tickets? Don't worry! For K-pop lovers around the world, the red carpet entry and concert performance will be streamed live via KT seezn (Korea), K-pop CLICK (international), dTV (Japan) and music channel MUSIC ON! TV. MUSIC ON! TV will do a re-run the next day, so mark your calendar if you can't make the time to watch it live.
Dream Concert schedule
Date & time: June 18 & 19, 2022 at 18:00
Venue: Jamsil Olympic Stadium (Seoul Sports Complex), 25, Olympic-ro, Songpa-gu, Seoul (서울특별시 송파구 올림픽로 25 잠실올림픽주경기장)
Website: dreamconcert.kr (Korean, English)
Recommended Hallyu Attractions in Seoul!
HYBE Insight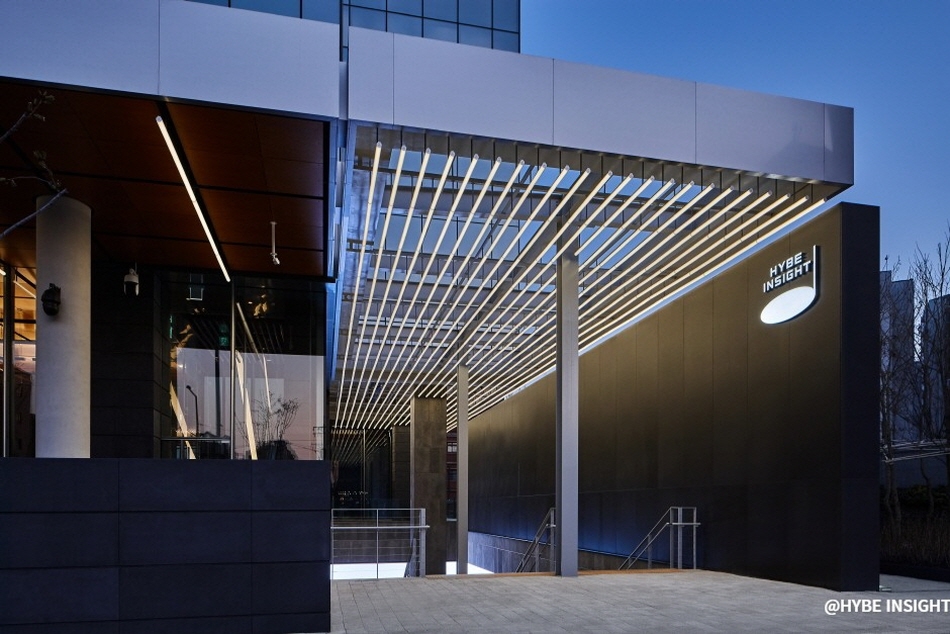 HYBE Insight is a music exhibition located on the basement floors 1 & 2 of BTS' label company HYBE. It is more than a music lounge, offering an opportunity to appreciate music using all your senses. The space opens BTS exhibition and allows visitors to look around the workspaces of HYBE's artists. Reservation is required.
Address: 42, Hangang-daero, Yongsan-gu, Seoul (서울시 용산구 한강대로 42)
Operating hours: 11:00-21:00
* Closed Mondays
Inquiries: +82-2-2135-5057
Website: hybeinsight.com (Korean, English, Japanese, Chinese)
Cheongdam-dong Hallyu Star Road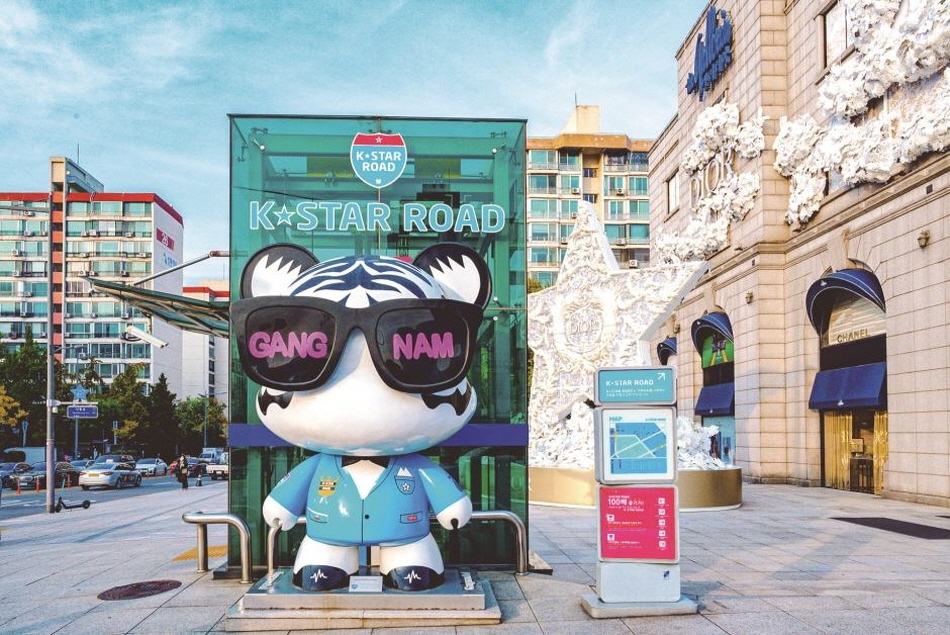 Hallyu Star Road stretches for 1 kilometer starting from Apgujeong Galleria Department Store to Cheongdam-dong intersection. Art toys called "Gangnamdol" inspired by iconic K-pop stars like SNSD, EXO, and Red Velvet stand along the road. Visitors can also get information on shops and restaurants frequented by Korean celebrities.
Address: 394, Apgujeong-dong, Gangnam-gu, Seoul (서울특별시 강남구 압구정동 394)
Inquiries: Gangnam Tourist Information Center +82-2-3445-0111 (Korean only)
SMTOWN & STORE DDP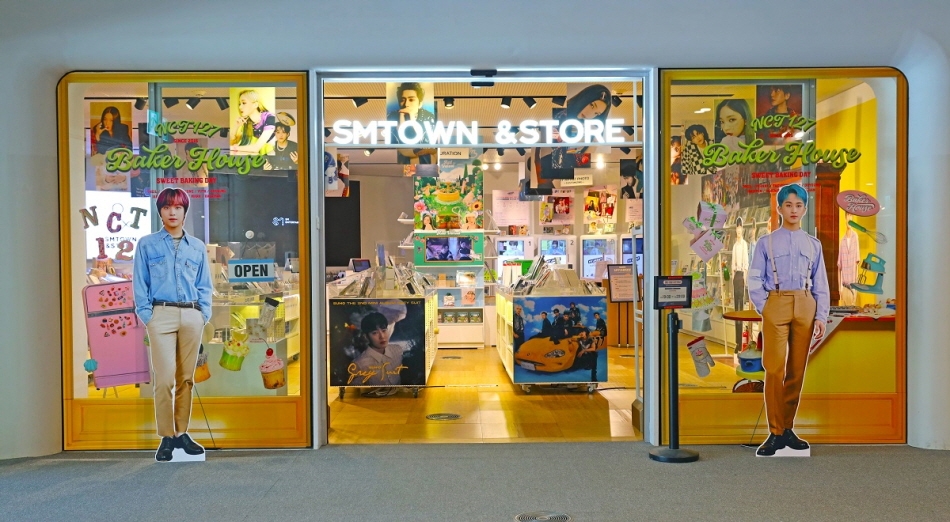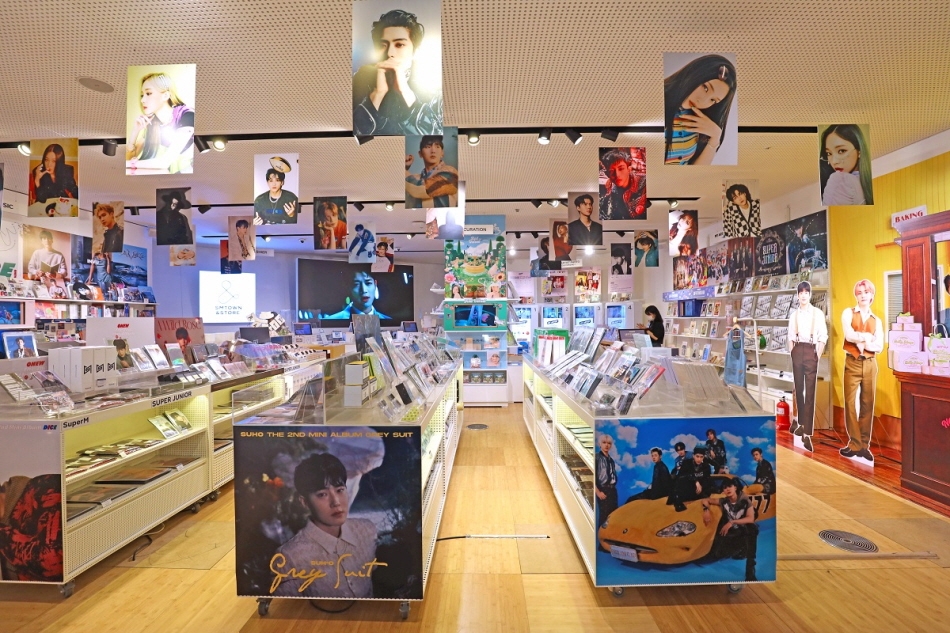 SM label's merchant stores that were originally in Samseong-dong, Cheongdam-dong, and Myeong-dong have combined and established anew in Dongdaemun Design Plaza (DDP) as SMTOWN & STORE DDP. Visitors can shop for official merch such as photo cards, light sticks, clothes, and other products related to artists under the SM label. The store also has a photo zone decorated with life-size cutouts of SM label artists for fans to take photos with.
Address: 1F, 281, Eulji-ro, Jung-gu, Seoul (서울특별시 중구 을지로 281 1층)
Operating hours: 10:00-20:00
* Closed the 3rd Monday of every month
Inquiries: +82-2-2153-0677
Website: smtownandstore.com (Korean, English, Japanese, Chinese)
More info
1330 Korea Travel Hotline:+82-2-1330 (Korean, English, Japanese, Chinese, Russian, Vietnamese, Thai, Malay)
* This column was last updated in June 2022, and therefore information may differ from what is presented here. We advise you to check details before visiting.