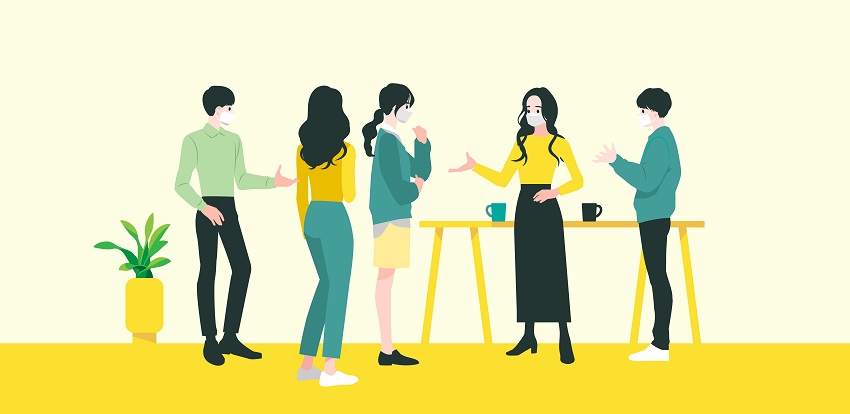 Photo: Masks are mandatory indoors
Starting April 12, wearing masks indoors is mandatory and failure to do so will result in a 100,000 won fine. With this change, masks must be worn at all times regardless of the disease threat alert level.

This government regulation not only applies to buildings, but also transportation such as buses, taxis, trains, boats, airplanes, and more.

Additionally, if it is difficult to keep a two-meter distance outdoors in gatherings, concerts, and events, masks must be worn at all times.
More Info

Masks are Mandatory Indoors

Period:
April 12, 2021 ~ ongoing
Area:
Nationwide
Fine:
100,000 won
Exceptions

- Private locations such as homes and cars
- While eating food or drinking
- When using pools, saunas
- Personal hygiene care such as brushing teeth
- During medical practice that requires removing the mask
- During personal identification purposes
1330 Korea Travel Hotline:
+82-2-1330 (Korean, English, Japanese, Chinese, Russian, Vietnamese, Thai, Malay)