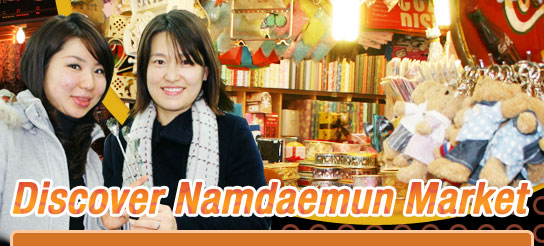 Namdaemun Market is one of Korea's historic institutions. It is has been operating ever since the 1400's, and is well-known for stocking an incredibly diverse selection of goods. There is nothing that you won't be able to find at Namdaemun Market, where fashion apparel, cosmetics, kitchenware/crockery, home appliances, agricultural and marine produce, imported goods, and much more, are sold daily. Visitors to Namdaemun Market will really experience Seoul's busy, dynamic atmosphere, as 400,000 people visit the market every day. Come visit the Namdaeumun Market and go sightseeing, taste delicious food, and purchase one-of-a-kind items.

Namdaemun Market Guide
Namdaemun Market contains shopping mall complexes that sell a variety of goods on each floor, and alleys that are lined with street stalls selling everything from food products, to health products, glasses, luxury/discount cosmetics, traditional Korean souvenirs, and much, much more.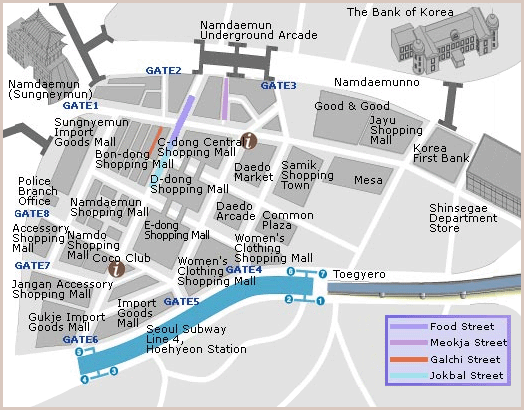 Enjoy Shopping
If you take subway line 4 to Hoehyeon station (Namdaemun Market) and come out of exit #5, you will see Namdaemun Market Gate #6, which leads to one of the market alleyways. Down this street, you will find a variety of shopping complexes starting with the Bondong Shopping Center, Daedo Shopping Center, and Jungang Shopping Center, followed by a cluster of smaller shops. Customers that shop wholesale can purchase goods at extremely low prices, but retail shopping is also available. Namdaemun Market is frequently visited by foreign tourists, and therefore many of the merchants can bargain in English or Japanese.




Tip: Before you begin shopping!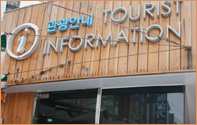 The Namdaemun Market is an incredibly large and labyrinthine market, so it's a good idea to visit the Tourist Information Center located a mere three-minute walk from Namdaemun Market Gate #6. The Tourist Information Center provides maps, information on shops in the area, along with details on other nearby tourist attractions.




Shopping at the Daedo Shopping Center


It's definitely worth taking the time to explore all the interesting nooks and crannies of Namdaemun market, but if you only have time for one place, then the Daedo Shopping Center is the place to go. This shopping center offers a wide selection of goods on each one of its five floors and is sure to satisfy all of your shopping needs.



<Detailed Information>
Floor Guide

Available Goods

Open

Close

B1

Imported Goods (food, general merchandise, shoes, cosmetics, fashion apparel, jewelry, etc.)

6:30am

6:00pm

1F

Luxury products, bags, other accessories, cosmetics, traditional crafts, etc.

12:00am

5:00pm

2F

Home interior goods, traditional crafts, luxury products, dolls, accessories

12:00am

5:00pm

3F

Kitchenware & crockery, pots & pans, etc.

8:00am

6:30pm

4F

Management Offices

Directions: Take subway line 4 to Hoehyeon station exit #5, and then walk past the Tourist Information Center for about 5 minutes
Contact: +82-2-1330 (Korean, English, Japanese, Chinese)



Shopping at the Street Stalls for Specific Items

If you'd like to really experience the Namdaemun Market, we'd recommend you to check out the street stalls, which line every street and sell all kinds of items. The Namdaemun market really has everything you can think of, and it's Korea's largest marketplace. You're sure to encounter things you never seen before, and it's a great place to pick up souvenirs.


① Food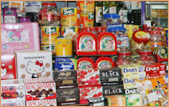 The Namdaemun Market sells every type of food that is produced in Korea, including products that are particularly with tourists, such as dried seaweed, Hongsam (red ginseng) products, and even imported food. Korean dried seaweed is a product that foreigners often purchase as it has a unique, delicious taste and is inexpensive. There are many different types of dried seaweed in Korea: all-natural fire-toasted seaweed, toasted seaweed marinated with sesame oil, Dol-gim (seaweed grown on rocks underwater), Parae-gim (green dried seaweed), and more.
Click here to see more information on Dried Seaweed



② Glasses

Namdaemun is well known for its glasses shops that offer a wide selection of frames and various other eyewear items. In addition, these stores have bargain prices with glasses' frames starting at 5,000 won to 10,000 won. Though glasses shops are spread throughout Namdaemun Market, but you will find many shops near the Daedo Shopping Center located by Namdaemun Market Gate #6.




③ Cosmetics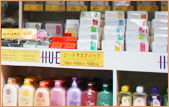 Namdaemun Market sells the famous "BB" face creams, manicure nail kits, pearl powders, and more, priced anywhere from 1,000 won to 30,000 won, and many bargain priced cosmetic brand stores (Missha, The Face Shop, etc.) are located in this area. These shops often provide test samples and many of their employees can speak Japanese and English.


Recommended Food to Eat! The Namdaemun Kalguksu Street

Located at the front of the Namdaemun Market, next to the accessory street and by exit 5 of Hoehyeon station, there is a street full of vinyl covered store. This is Namdaemun's Kalguksu (handmade noodle soup) street. Here, the delicate, warm aroma of kalguksu will instantly make you hungry. At these restaurants, a pleasant surprise is the free dish, which comes with any order. (Bibim-naengmyeon: cold noodles marinated with spicy sauce, served with any order of kalguksu) Although there are many restaurants crowded together in this area, all of them offer the same items on the menu and the same delicious taste.



<Detailed Information>
Directions: From subway line 4 Hoehyeon station exit #5, go down the street right next to accessory street
Hours of Operation: 6:00am ~ 9:00pm
Menu: Son-kalguksu (handmade noodle soup), Janchiguksu (banquet noodles), Udon, Kimbap (rice and various vegetables wrapped in dried seaweed), etc.
Price: 4,000 won – 5,000 won