Space Dedicated to Promote Outstanding Cultural Products and Experiences
Cultural Product Promotion Center on the 5th floor is dedicated to the exhibition and promotion of Korea's outstanding cultural products. It also offers cultural experience activities for visitors to enjoy such as hanbok experience and traditional arts and craft activities.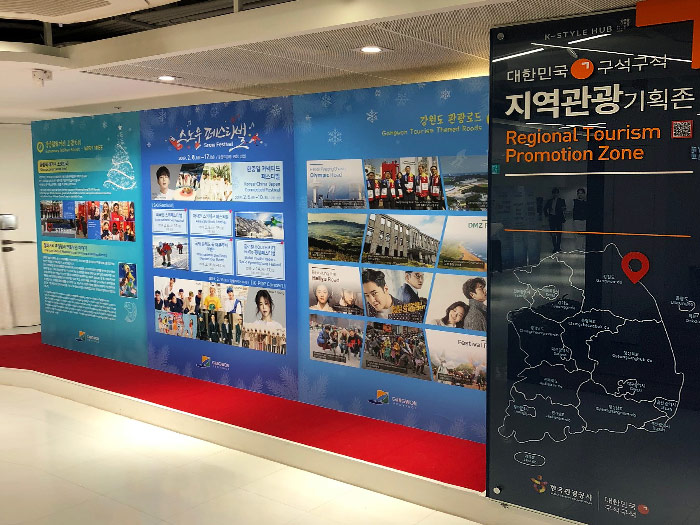 K-Ribbon Selection
Tourism Business Venture Zone
Tourist Souvenirs
Traditional Korean Dress Experience
Event Experience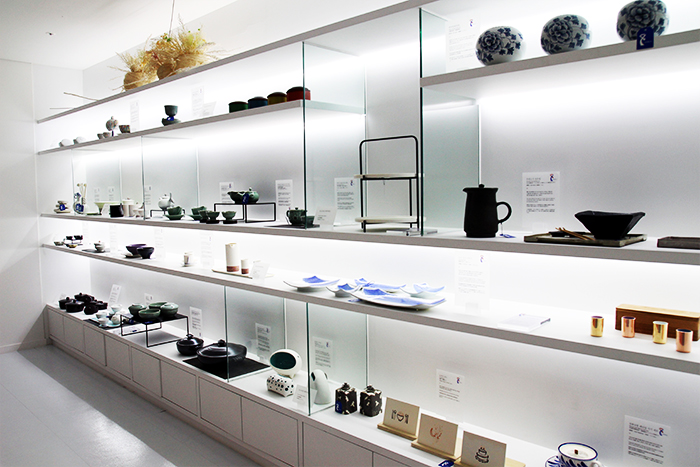 Cultural Product Promotion Hall
This exhibition hall promotes Korea's diverse traditional culture through the works of Korean artists and artisans. The hall is designed to resemble an art gallery so that visitors can conveniently appreciate and experience Korea's traditional culture.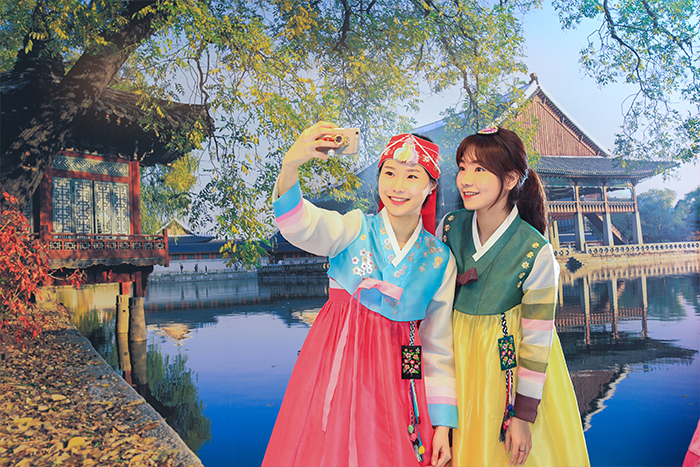 Hanbok Experience
Visitors can take photos in hanbok of different styles, ranging from daily hanbok to royal hanbok worn by kings and queens.
- Operating hours: 10:00-18:00 (Open all year round)
- Location: 5F, K-Style Hub
- Reservations: +82-2-729-9433
☞ Individuals are assisted on a first-come, first-served basis. Groups require a reservation in advance.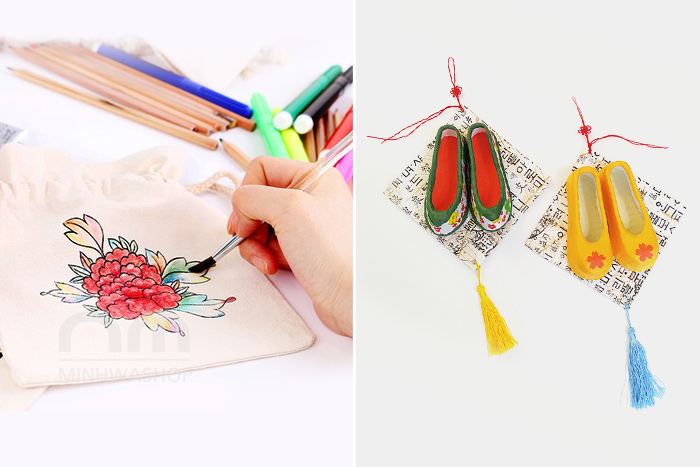 Traditional Arts and Craft Experience
Visitors can enjoy a variety of hands-on arts and craft activities.
- Operating hours: 11:00-16:00 (Open all year round),
*10:00-16:00(March~December)
- Location: 5F, K-Style Hub
- Reservations: +82-2-729-9433
☞ Individuals can participate on a first-come, first serve basis. Groups require a reservation in advance.
- Fee: Free of charge

- Activity Schedule for 2018
∙ Feb 1~28 : Making Hanji(Korean traditional paper) coaster
∙ Feb 15~17 : Making Hanbok shaped scent pouch (Only during the holidays of Seollal)
∙ New program will be launching from March