Space Dedicated to Promote Outstanding Cultural Products and Experiences
Cultural Experience Exhibition Hall on the 5th floor is dedicated to the exhibition and promotion of Korea's outstanding cultural products. It also offers cultural experience activities for visitors to enjoy such as hanbok experience and traditional arts and craft activities.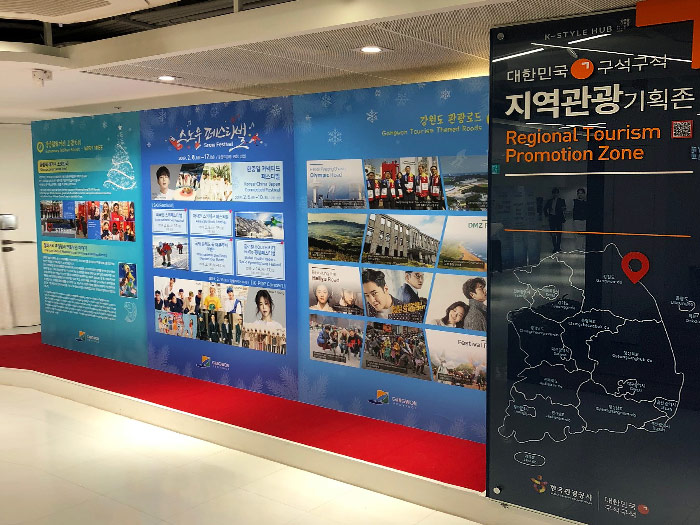 K-Ribbon Selection
Tourism Business Venture Zone
Tourist Souvenirs
Traditional Korean Dress Experience
Event Experience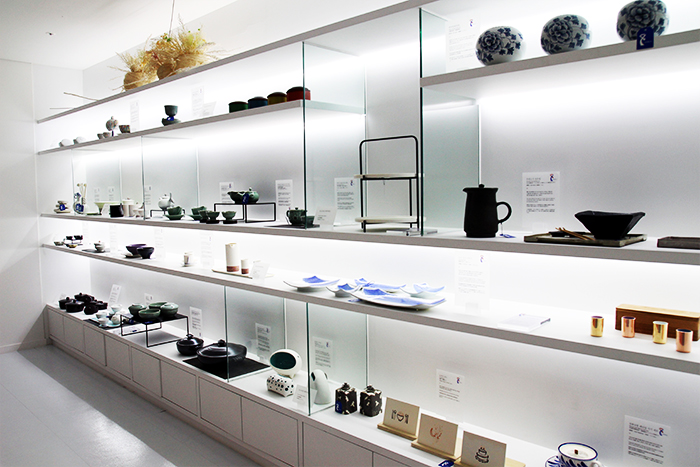 Cultural Product Promotion Hall
This exhibition hall promotes Korea's diverse traditional culture through the works of Korean artists and artisans. The hall is designed to resemble an art gallery so that visitors can conveniently appreciate and experience Korea's traditional culture.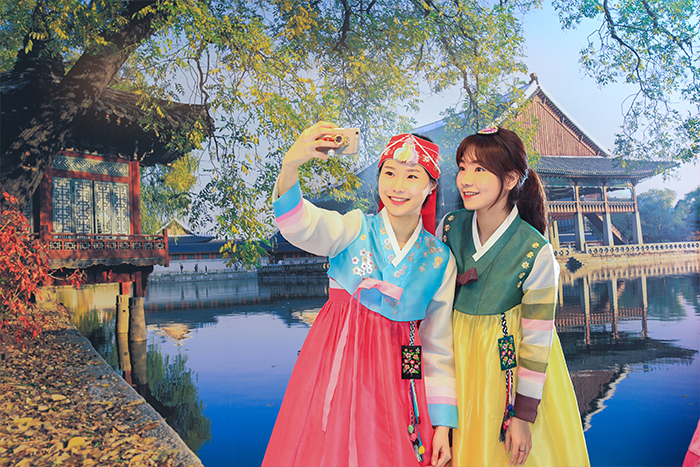 Trying on Hanbok
Visitors can try on various types of hanbok ranging from casual everyday hanbok to elaborate hanbok worn by kings and queens and take pictures.
- Operating hours: 10AM–6PM (Open all year round)

Sessions are offered every 20 minutes(24 sessions per day), with a maximum of 5 participants per session.
Onsite registration ends at 5:40pm.

- Location: K-Style Hub, 5th floor
- Individual participants are admitted on a first-come, first-served basis while groups must make prior reservations. Participation coupon will be distributed after touring the exhibition hall on the 3rd floor. Please be aware that reservations are not accepted for weekends, and everyone is admitted on a first-come, first-served basis.
- Fee: Free of charge
- Reservation: ☎ +82-2-729-9433
- Hanbok (Korean Traditional Clothing) Experience: 10:00–18:00
(Phone reservations required for groups of 10 people or more.)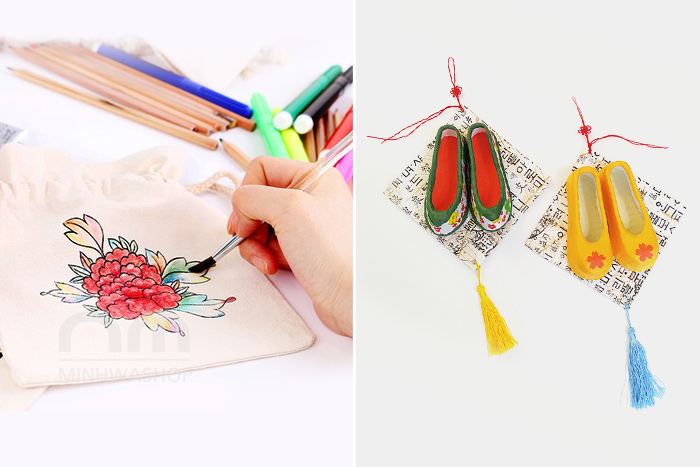 Traditional Arts and Crafts
Visitors can try their hands at various traditional arts and craft activities.
- Operating hours: 10AM–4PM (Open all year round)
- Location: K-Style Hub, 5th floor
- Fee: Free of charge
- Reservation: ☎ +82-2-729-9433
Individual participants are admitted on a first-come, first-served basis while groups must make prior reservations. Participation coupon will be distributed after touring the exhibition hall on the 3rd floor. Please be aware that reservations are not accepted for weekends, and everyone is admitted on a first-come, first-served basis.
- Programs Schedule for 2019

Jan. 10–Feb. 28: Najeon Hanbok Magnet craft (Korean traditional clothing magnets made with mother-of-pearl (nacre))
Mar.–Dec.: TBA