In Seoul, the bicycle is an excellent mode of transportation. Forgot to pack your bicycle? Don't worry. Seoul Bike "Ttareungii," Seoul's bike-sharing service, is here for you. Rental stations are placed around the city for easy access and return. When in doubt, take a look around the subway stations. You are sure to find one before long! Put your feet on the pedals, and take a trip around Daehakro Street. Daehakro Street is conveniently close to the Joseon period's royal palaces and hosts various venues where a wide range of theatrical productions welcome audiences all year round. Here is our suggestion for a good bicycle tour featuring Seoul's history and the beauty of hanok, Korea's traditional house.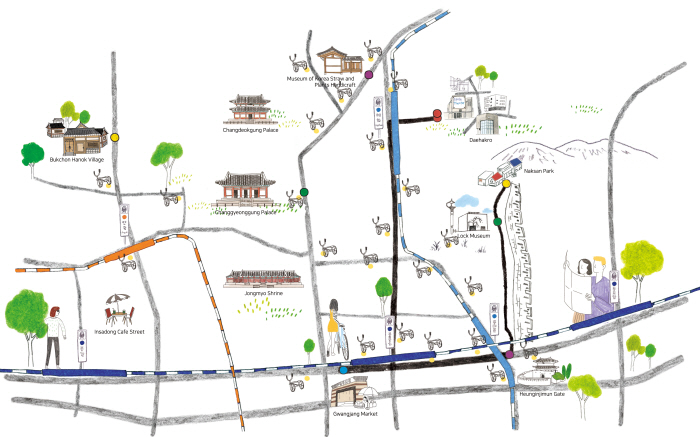 Tour Route
① Bukchon Hanok Village → (1.9 km, 8 min by bicycle) → ② Changgyeonggung Palace → (790 m, 3 min by bicycle) → ③ Korean Museum of Straw and Life → (530 m, 2 min by bicycle) → ④ Daehakro Street
The most elegant Korean neighborhood in Seoul

Bukchon Hanok Village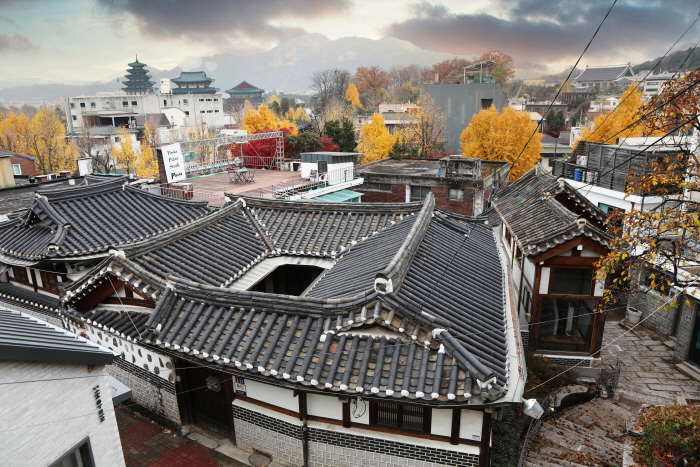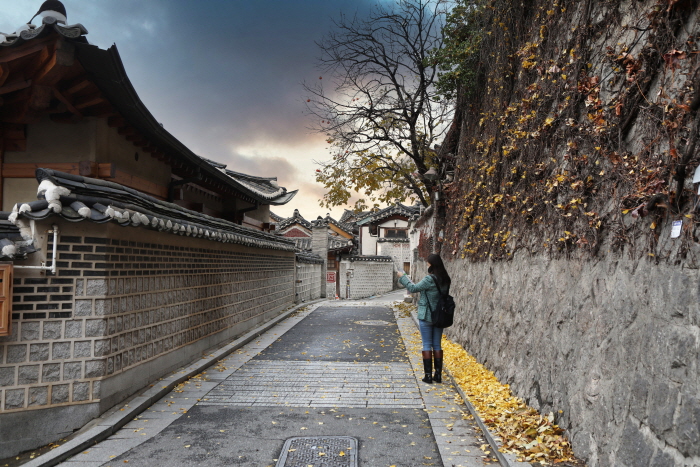 If you are curious about how Seoul looked 600 years ago, a visit to the Bukchon Hanok Village is in order. Located between the Gyeongbokgung Palace and the Changgyeonggung Palace, the village was inhabited by high- ranking officials during the Joseon period. Rows of hanok houses with their distinctive roofs stand in harmony with the Namsan Mountain and high-rise buildings. The Bukchon-ro street divides the village into two sections, and most of the tourists visit the attractions located on the street's left portion.
The narrow alleyways wind around attractions offering activities inspired by Korean traditions, various souvenir shops, cafes in beautiful hanok buildings, and an observatory. The village is a nice place for a walk, but please refrain from going into random homes and keep your voice down while going around the village, because many of those houses are residential. The nearest bike rental station is at the junction in front of the Jaedong Elementary School.
Address: 37, Gyedong-gil, Jongno-gu, Seoul
Operating hours: Open 24 hr
Tel. No: +82-2-2148-4161
Website: http://hanok.seoul.go.kr
A Joseon Palace with Numerous Stories

Changgyeonggung Palace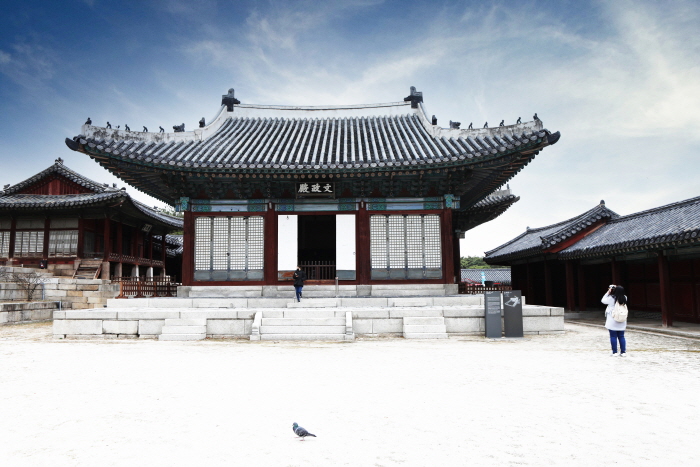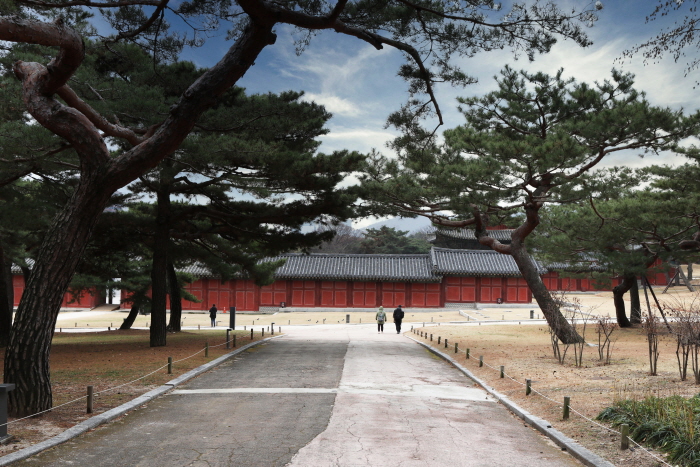 If you are new to Korean royal palaces, we recommend a guided tour of the Changgyeonggung Palace. King Sejong, who invented the Hangeul alphabet, ordered the construction of this palace for his father, King Taejong. In later years, the palace was used as a residence for queens. The Changgyeonggung Palace served as a background for many tragic stories during the Joseon period: the tragedy of Sado, a crown prince locked to death in a rice chest; the atrocities of the Japanese Invasion of Korea (1592–1598); and the Qing Invasion of Joseon (1636–1637). The key viewing spots include the Honghwamun Gate, the main entrance; the Myeongjeongjeon Hall, the oldest among Joseon's main palace halls; and Okcheongyo, a stone bridge connecting the Honghwamun Gate and the Myeongjeongjeon Hall. The best way to enjoy the beautiful view of the palace is to walk on the trail on the right side of the Honghwamun Gate that leads to the Chundangji Pond. Especially in autumn, the pond and the autumn colors make for picturesque scenery. A bike rental station is located next to the ticket booth.
Address: 185, Changyeonggung-ro, Jongno-gu, Seoul
Operating hours: 09:00–21:00, closed on Mondays
Tel. No: +82-2-762-4868
Website: http://cgg.cha.go.kr
A Museum Dedicated to "Straw" and Our Green Future

Korean Museum of Straw and Life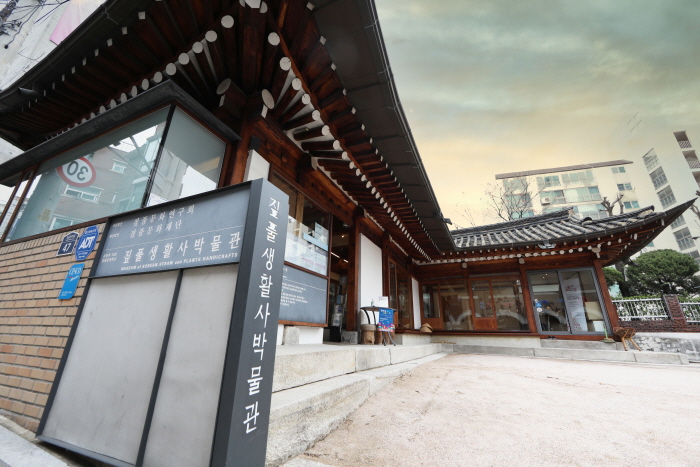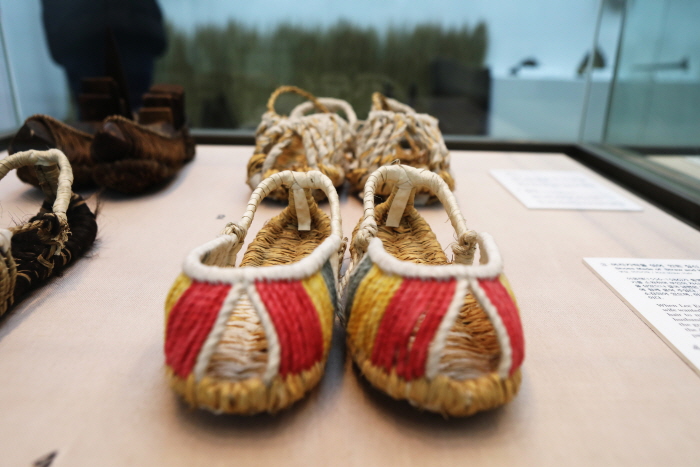 "Jip" is a Korean word meaning dried rice straws left after a harvest. Ancient Koreans used these straws to make various items, such as shoes, mats, baskets, toys, hats, and masks. The Korean Museum of Straw and Life is the world's only museum dedicated to straws, with more than 9,000 exhibits made of straws and plants. If you are traveling with children, you can participate a program where you can use rice straws to make coasters or simple toys. However, please note that the program is open only on Saturdays and requires prebooking at the museum website or phone. A bike rental station is at the intersection in front of Sungkyunkwan University.
Address: 45, Seonggyungwan-ro 4-gil, Jongno-gu, Seoul
Operating hours: 10:00–17:30, closed on Mondays
Tel. No: +82-2-743-8787
Website: http://www.jipul.com
Stages Are Open All Year Round

Daehakro Street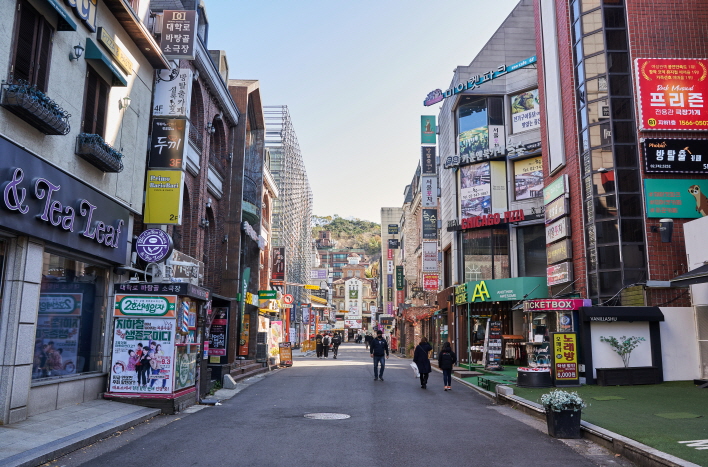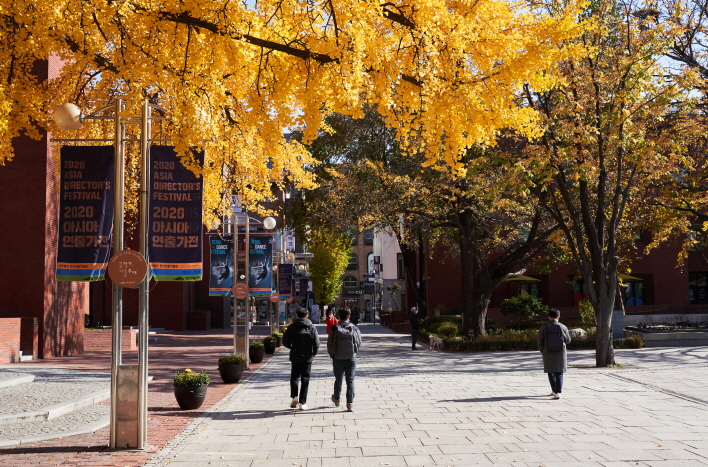 If you are in the mood for some good theater in Seoul, think no further; Daehakro Street is the perfect place for you. Like those "open runs" on Broadway, Daehakro Street has various theaters. Theaters on Daehakro Street offer productions appealing to people of all genders and ages, including those unfamiliar with the Korean language. Some musicals and plays, such as Only You, Wanna Be a Superstar, Laundry, and Finding Mr. Destiny, offer subtitles for non-Korean speakers. There is something for everyone, including nonverbal musicals and theatrical productions with hidden events, so look forward to it! The ticket box near the Marronnier Park sells discount tickets for the day's shows, and local restaurants and coffeehouses give out discount vouchers. There are three bike rental stations around Hyehwa Station.
From A to Z: Tips for Making the Best Use of Seoul Bike Ttareungyi
Ttareungyi bikes are available from automatic rental stations. You can rent one via the official website or mobile application. The website and the application provide not only information on how to rent a bike but also maps of nearby rental stations and the number of bikes available from each station, which is updated in real time. Both provide information in English, Chinese, and Japanese.
1. Search "Seoul Bike" at Google Store (Korean site only) or download the "Seoul Bike Ttareungyi" application.
2. Choose either an hourly ticket or a 2 hr ticket. Pay with a credit card.
3. Scan the QR code with your phone to rent a new Seoul Bike model.
4. Unlock the bike.
5. Return the bike to an empty spot at a nearby rental station.