Trains in Korea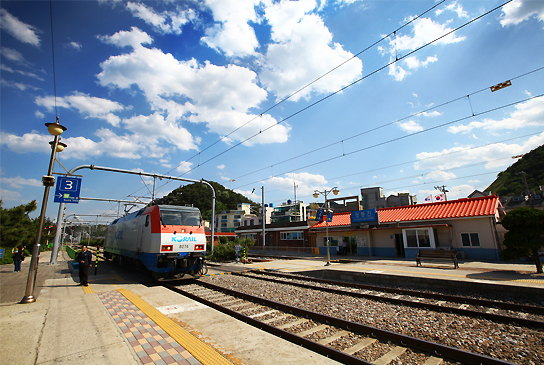 Photo: Mugunghwa train passing entering to Jeongdongjin Station
One of the most convenient ways to travel between cities in Korea is by train. Bus schedules can vary depending on traffic, but that is hardly the case for the railroad, allowing passengers to make more exact travel plans and move to destinations on time.
Korea trains are classified based on their speed and the amenities offered onboard. There are generally seven classifications: KTX express trains, including KTX-Sancheon, and the non-express Saemaeul, ITX-Saemaeul, ITX-Cheongchun, Mugunghwa, Nuriro and tourism trains.
Ticket prices depend on the classification of the train and distance traveled. There are two main railway lines in Korea: the Gyeongbu Line connecting Seoul to Busan, and the Honam Line running from Yongsan Station in Seoul to Mokpo in the southwest. Other railway lines include the Jeolla and Gyeongjeon lines, which reach as far as Yeosu and Changwon on the south coast.
For an affordable vacation traveling around Korea, the KORAIL Pass, an exclusive railway pass for foreign visitors and expats, allows unlimited use of all trains, including KTX express trains, for a certain number of days (please visit www.letskorail.com to learn more information).
Major Train Stations in Seoul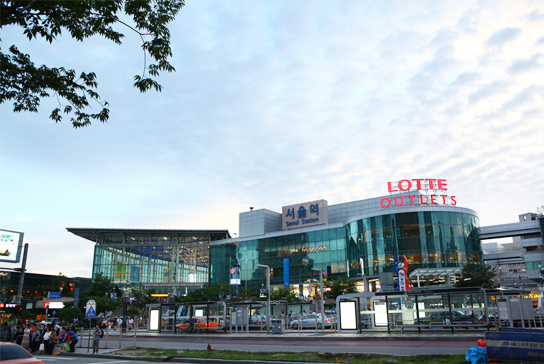 One of the most important railway stations in Seoul, Seoul Station is the starting point of the Gyeongbu Line, a double-track line that connects Seoul to Busan. Major stations on the Gyeongbu Line include Daejeon, Dongdaegu, Singyeongju, and Busan Station. Many other rail lines also start from Seoul Station, excluding the Honam Line, which departs from Yongsan Station and travels to the southwest region of Korea.
• Directions: Seoul Station (Seoul Subway Line 1 & 4, AREX, Gyeongui–Jungang Line), Exit 2.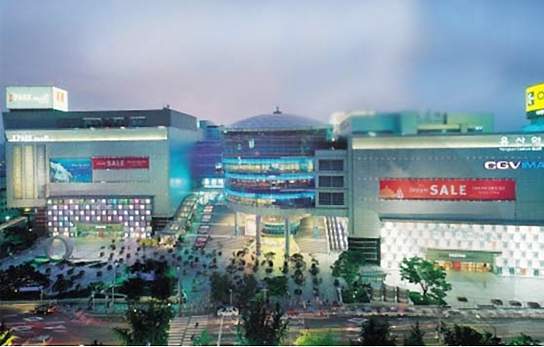 Yongsan Station is the start of the Honam Line, a double-track line that runs from Seoul to Mokpo. Major stations on the Honam Line are Seodaejeon, Nonsan, Gwangju, and Mokpo Station. The Jeolla Line to Yeosu Expo Station via Iksan also starts at Yongsan Station. When traveling out of Seoul, be sure to check your ticket to make sure you go to the correct departure station.
• Directions: Yongsan Station (Seoul Subway Line 1, Gyeongui–Jungang Line), follow the connecting passage inside.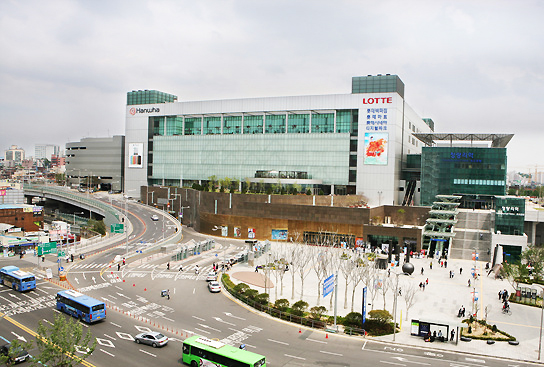 This station is for non-express trains headed to the eastern provinces for tourist sites such as Gangneung and Jeongseon in Gangwon-do, Andong, and Gyeongju in Gyeongsangbuk-do regions, and the ITX Cheongchun train for Chuncheon. Express trains or KTXs do not pass through this stationn.
• Directions: Cheongnyangni Station (Seoul Subway Line 1, Gyeongui–Jungang Line), Exit 1.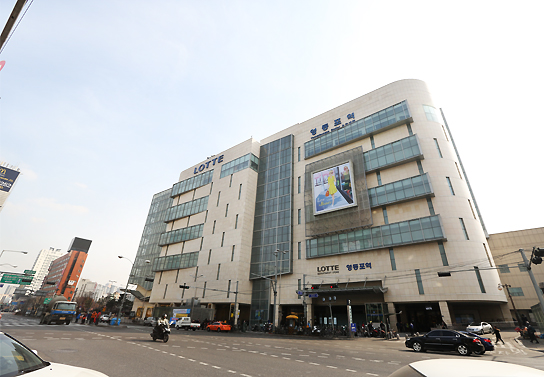 Yeongdeungpo Station covers the travel needs of passengers in the southwest part of Seoul. Opened in 1990, the station is Seoul's first privately operated railway station. All non-express trains passing through Yeongdeungpo Station make stops here.
• Directions: Yeongdeungpo Station (Seoul Subway Line 1), Exit 1.
※ For more details, visit the official website of KORAIL or call for help to confirm the latest information.
☞ Inquiries: +82-2-1544-7777 (Korean, English)
☞ Website: info.korail.com (Korean, English)
Classification of Trains
Korea Train Express (KTX)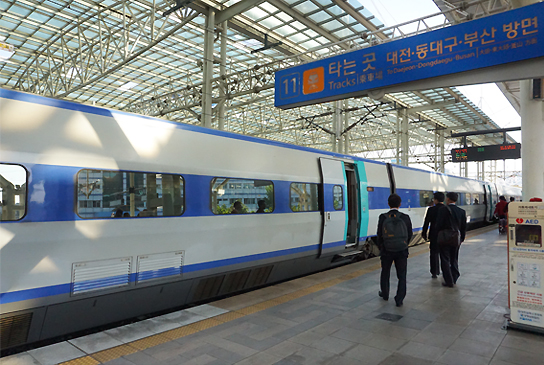 On April 1, 2004, Korea's new express train, hence called the KTX, opened for business. This new high-speed train has been designed to reach speeds of 350 km per hour. Thanks to KTX, the travel time for Seoul to Busan trip is reduced to less than three hours, cutting travel time almost in half than original.
ITX-Saemaeul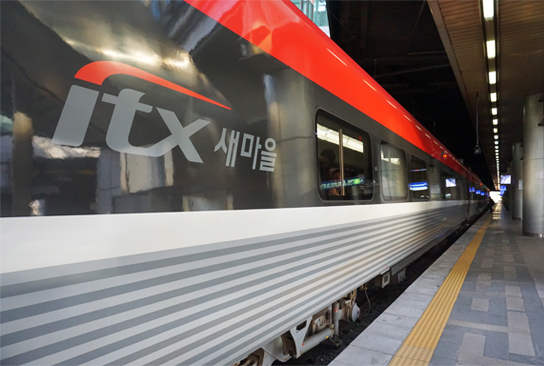 Operated on Gyeongbu, Honam and Gyeongjeon Lines, the train substitute regular Saemaeul-ho trains, running at a slightly faster speed.
Mugunghwa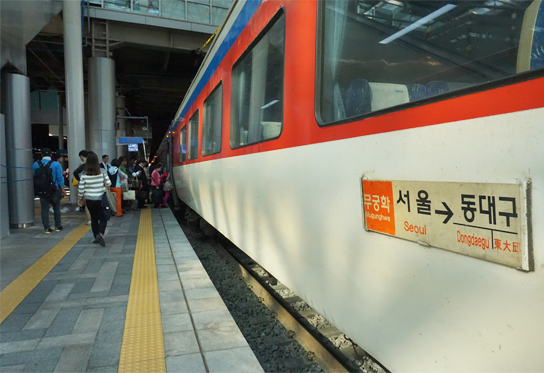 Mugunghwa has been up and running successfully starting from year 1960, the oldest form of train carts existing in Korea's mass transportation history.
Nuriro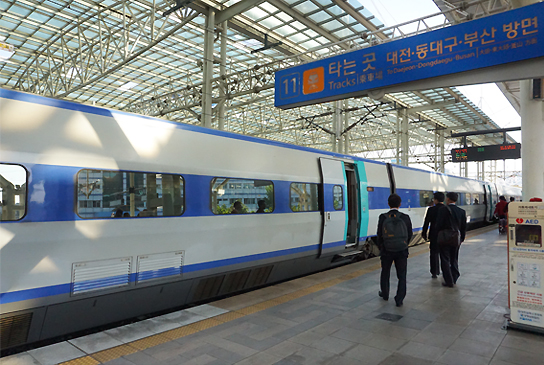 Nuriros are managed to serves for medium to long distance lanes that is similar to regional express in other countries. It mainly runs between Seoul and Sinchang and placed between Seoul Subway and Mugunghwa-ho.
☞ Information and photo courtesy of KORAIL
☞ More about KORAIL Pass
☞ To see the train line map: info.korail.com (Korean, English)

* This was last updated in October 2015, and therefore information may differ from what is presented here. We advise you to check details before visiting.
<Last updated on October 13, 2015>