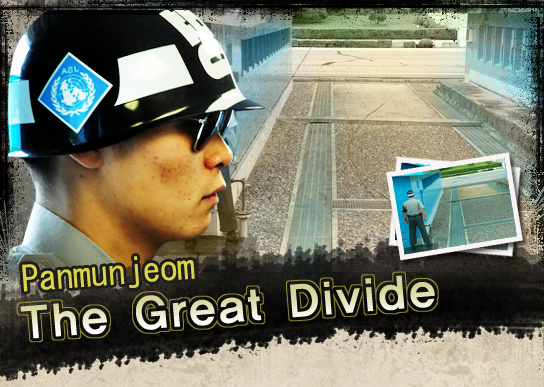 Buffering hostilities from the north and south, the heavily guarded premises of Panmunjeom are located in the middle of the demilitarized zone (DMZ) and remain reserved strictly for political engagements. Providing the only road connecting the two countries, it is here where the historical signing of the Armistice Agreement took place between Communist forces and the United Nations Command (UNC) in 1953 after a succession of peace talks that lasted more than two years. However, although the event signaled an end to the Korean War, tensions resurfaced once again in 1976 when North Korean guards killed two American soldiers a short distance away, during the famous 'Tree Killing Event'.

Although the premises remain a huge tourist attraction, pressure continues to swell and the de facto zone remains a virtual hot bed of unpredictability. Visitors are cautioned to follow strict protocol as not to upset northern officials. Yet such awareness seems to have very little effect in detracting tourists from witnessing such cultural differences up close. In fact, at the time of this writer's journey, I was informed that bookings needed to be made far in advance as seats filled up extremely fast. Indeed, Panmunjeom was arguably the most eagerly awaited highlight of the journey. But although it remains a huge draw card to the tour itself, several other stops along the way proved equally rewarding.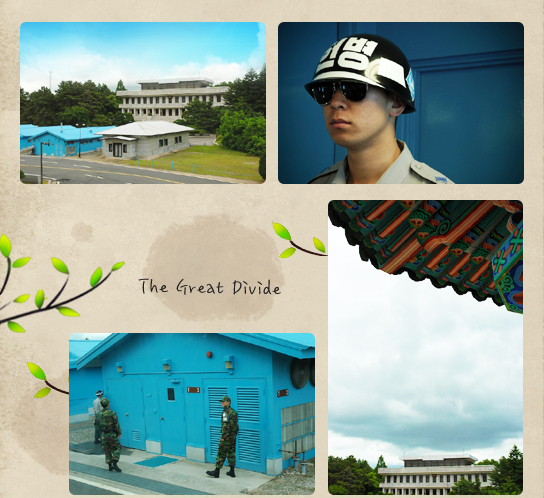 Imjingak
Due to mounting political divisions, Imjingak was used primarily as a place of refuge, a haven for consoling the millions of South Koreans who were separated from their North Korean families and unable to return to their hometowns to reunite with loved ones. It is also where the famous 'Freedom Bridge' is located. Crossing a stream adjacent to the Imjin River, the bridge was once used to shuttle more than 13,000 war captives from the north during the war.

Bordering the entrance to the bridge is even a series of ribbons bearing the names of many who wish for the reunification of Korea. It is both a touching display and one that symbolizes the resilience many Koreans carry with them even to this day. A short distance away, on the steps of Memorial Altar, joint memorial services for parents in North Korea are held during both Lunar New Year and Chuseok, two of Korea's most celebrated holidays.

→ For more information, click here!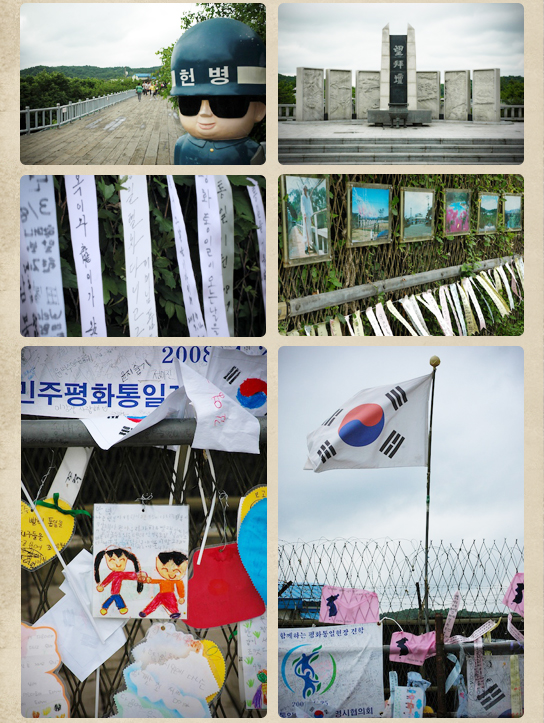 Unification Park
Dotted with historical monument commemorating heroes from the Korean War, Unification Park is one of the first stops en route to Panmunjeom. Among the many statues is the memorable 'Ten Human Bombs' tower. Built in 1980, the monument pays tribute to the ten soldiers belonging to the 11th regiment, 1st Infantry Division, during the combat of Mt. Songak in 1945. Also on hand are the monuments of Lt. Kim Man-Sul and Colonel Yi Yu-Chung.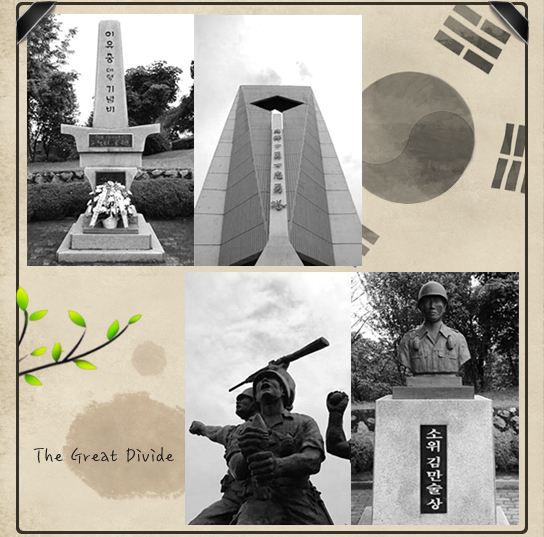 Written and photographed by Gregory Curley