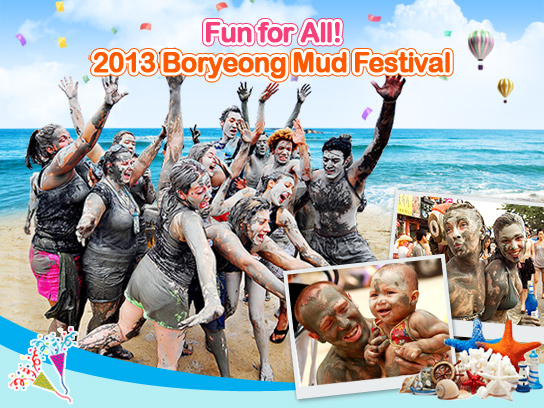 From Seoul, take a short 2.5-hour trip on an express bus bound for Boryeong in Chungcheongnam-do and you'll soon find yourself on Daecheon Beach, home to one of Korea's most popular summer festivals — the Boryeong Mud Festival. The festival began in 1998 to promote Boryeong as a tourist destination and has since grown to become a major festival well-known throughout the nation as well as overseas. This year, the festival celebrates its 16th anniversary with a range of rip-roaring events set to take place from July 19 to July 28 in the Daecheon Beach area.

Daecheon Beach is the largest beach on the west coast and is known for its clean waters which are perfect for swimming and enjoying water activities with friends. Of course, the area is also famous for its nutrient-rich mud that is said to be excellent for your skin! During the festival, you'll get more than your share of "healthy mud" as you pamper yourself with mud massages, play by the mud fountain, and slide around in the mud bath. The Boryeong mud powder used in the mud attractions is made from mud collected along the shoreline and has been processed to remove impurities, so you can rest assured that you're frolicking in "clean mud" as you get dirty!

Thanks to its unique theme and energy-charged atmosphere, the Boryeong Mud Festival is one of the most popular Korean festivals among international visitors. Since the festival period falls at the start of one of the busiest vacation seasons in Korea, make sure to book your accommodations early so that you have a place to crash after a long day of partying.


* Mud Festivities – Let the Fun Begin!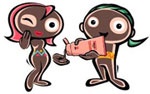 At the Mud Festival, there are so many fun and unique mud-themed activities that you might miss out on if you didn't do your research. So keep reading to learn more about the mud beauty therapies and other highlights of this all-time favorite summertime festival!

Ease yourself into the mud madness by stopping by the Self-Massage Zone (free) at the Mud Square and then heading to the Experience Booth to make soap or aroma oil using the famed Boryeong Mud. Participation fees at the booth range between 3,000 and 5,000 won.

After you've covered yourself in mud, go on over to the air-bounce slide or the Mud Pool Slide where you'll shoot down the slide into a vat of oozing mud. Make sure you at least get a little mud on you as soon as you get to the festival grounds or you'll risk being locked up in Mud Prison with other mud-free visitors. The Mud Pool Slide and air-bounce are in a separate section with other facilities; an admission fee of 6,000 won (half-day pass, 09:00 – 13:00) and 10,000 won (one day pass, 09:00 – 18:00 buys you half a day of unlimited access to all 15 activities in the area.

Looking for something a little more challenging? Then head on over to the Namgok-dong Foreshore Experience Area, where you'll be challenged with a rigorous mud military training session on the beach. Hard-core athletes can even sign up for the 5-kilometer Mud Marathon (complete with hurdles) scheduled to take place at 11am on July 27, 2013 and reservation is available in advance on-line.
◇ Schedule of Activities

- Date: July 19 (Friday) - July 28 (Sunday)
- Location: Daecheon Beach Mud Square & Namgok-dong Tidal Flat Experience Site

▶ Mud Square Experience (Air bounce & Mud Experience site)
Hours: 09:30-13:20 / 14:10-18:00
Admission: 6,000 won for half a day / 10,000 won for a whole day / Cash and credit cards are possible Facilities: 15 facilities are available including the Mud Super-slide, Giant Mud Bath, Mud Prison, Mud Love Love, Mud Pool Slide, etc.

▶ Mud Square Experience (Free)
Facilities: Mud Self Massage Zone, Colored Mud Body Painting, Mud Kids' Land

<Top Mud Festival Events>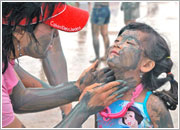 ① Mud Self Massage Zone
The Self Massage Zone is the perfect first stop for timid visitors or the beauty-conscious. Basins of mud can be found all along the beach next to the parasol stands. Simply reach in or use a brush to spread the mud all over your body and wait for about 10 minutes until the mud turns white before washing yourself off in the ocean. The mud is said to be very good for your skin, so feel free to repeat the process as many times as you'd like!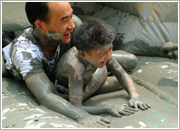 ② Mud Pool Slide
If you cover yourself with mud before going down the slide, you'll pick up even more speed as you barrel down into the mud pool at the bottom. In the neighboring area, there is also a mud pool slide exclusively for the use of young children.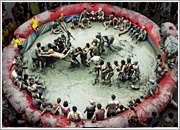 ③ Giant Mud Bath
Jump in the giant mud bath and join in the mud madness!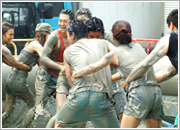 ④ Mud Love Love
Teams of two compete in a game to see which team can pop their balloon first. Facing each other, each couple is tied together with an elastic band and has to "hug" their balloon as hard as they can to pop it. Since everyone is covered in mud, getting the balloon to stay in place can be quite tricky.



* Mud Festival Side Events – Perfection Complements to the Mud Madness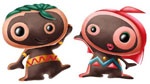 If you need a break from the antics, sit back and relax to watch the Festival Parade, the Yacht Parade, or performances by the Mud Festival mascots Muddori and Mudsuni.

The Mud Festival even has free cultural programs in which visitors can try the traditional Korean drum, the double-headed drum, and the gong. For a more modern approach to art, go and get your body painted with mud by a body painting specialist.

◇ Schedule of Side Events
Yacht Parade
▶ Dates: July 19 (Fri) 17:00-19:00 / July 20 (Sat) 17:00-19:00 / July 27 (Sat) 13:00-15:00 / July 28 (Sun) 17:00-19:00
▶ Location: Daecheon Beach Mud Square

Street Parade
▶ Date: July 20 (Saturday) 14:00-15:00, 17:00-18:00
1st Parade: 14:00-15:00 / 2nd Parade: 17:00-18:00
▶ Parade Courses:
○ 1st Parade (Town): Jungang Market (in front of old Daechon Station) → Gyeongnam 4-way Intersection → KumKang Shoe Store → Myeongmundang 4-way Intersection → Police Station → Imhyeop 4-way Intersection → Hannae Bridge ○ 2nd Parade (Daecheon Beach): Citizens Tower Square → Lovers Square → Meeting Plaza (coastal road) → Mud Plaza (Festival Main Stage)
▶ Places: Boryeong downtown area, Daecheon Beach

A Celebration of Youth & Passion: 2013 Mud Festival Night Events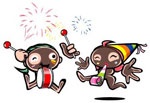 Let us enjoy the 2013 Boryeong Mud Festival's night events with the cool breeze after having fun during day time. Night events, held at the Daecheon Beach Mud Square Special Stage from July 19 (Fri) to 28 (Sun), include "Hip-hop & Global Rave Party" with top Korean hip-hop singers, "Mud Fireworks", "7080 Concert" with performances by famous singers in 1970s and 80s and many more.


◇ Schedule of Nighttime Events

* Opening Ceremony
▶ Date: July 20 (Saturday) from 17:30
▶ Location: Mud Square Special Stage

* Hip-hop & Global Rave Party
▶ Date: July 27 (Friday) 20:00-22:00
▶ Location: Mud Square Special Stage

* Mud Fireworks
▶ Date: July 20 (Sat) 22:30 / July 28 (Sun) 22:30
▶ Location: Beach front, in front of Mud Square, Daecheon Beach

* 7080 Concert (Closing Ceremony)
▶ Date: July 28 (Sun) 20:00 – 22:00
▶ Location: Mud Square Special Stage
Boryeong Mud Festival Guide

▶ Period: July 19-29 (Fri-Sun), 2013
▶ Location: Dacheon Beach and neighboring area

▶ Directions to the 2013 Boryeong Mud Festival:
Seoul → Boryeong (Daecheon)
Central City Express Bus Terminal (Express Bus Terminal Station, Subway Line 3, Exit 2, Honamseon Line) → Boryeong, Daechon (Travel time: 2hr, 30min / first bus: 6:00 / last bus: 21:50 / bus every hour / fare: 9,900-14,500 won)

Boryeong (Daecheon) → Daecheon Beach
From Boryeong (Daecheon) Bus Terminal take a local bus towards Daecheon Beach → Get off at Daecheon Beach (bus every 10min / travel time: approx. 20min)

** Transportation Tip!! **
During the Boryeong Mud Festival period, there is a bus that departs from Seoul Central City Express Bus Terminal and goes directly to Daecheon Beach.

▶ 1330 Korea Travel Hotline: +82-2-1330 (Korean, English, Japanese, Chinese)
▶ Translation Services During the Festival
English: 010-5438-4865 / Japanese: 010-6717-5759 / Chinese: 010-2031-2270
▶ Accommodations: A variety of accommodations such as motels and inns are available along the beach. The Mud Festival is one of the most popular summertime festivals in Korea, so make sure to book your accommodations in advance.

- Tip!!
During the festival period, translation services are available for international visitors. Local officials are standing by to provide information about clean and affordable lodging facilities and help in making reservations. For assistance, please call 011-438-4865 (English).

▶ Food: On and near the beach you'll find plenty of seafood restaurants serving raw fish and grilled clams. If you are looking for just a quick and simple meal, try the fast food restaurant Lotteria located at the Citizens Tower Square.

☞ Go to 2013 Boryeong Mud Festival
☞ Go to Daecheon Beach
▶ Homepage: http://www.mudfestival.or.kr/ (Korean, English, Japanese, Chinese)
▶ Related Columns
12 Beach Getaways to Beat the Summer Heat
Boryeong Mud Festival - Clean Dirty Fun
2013 Summer Festivals (June-August)
Last Updated June 7, 2013