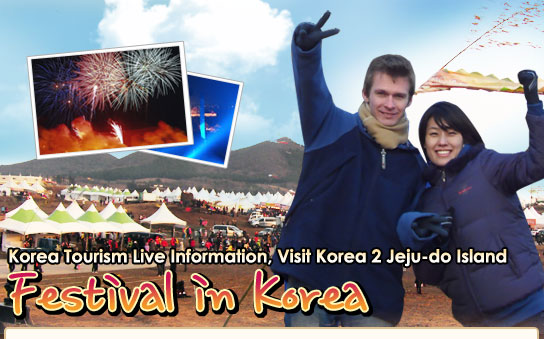 Jeju-do Island: Korea's remarkable semi-tropical, volcanic island.
With its incredible scenery and warm-hearted people, Jeju-do is a once in a lifetime destination! Every year, on the 15th day of the first lunar month, many people visit Jeju-do Island to take part in the Jeju Jeongwol Daeboreum Fire festival, which follows the ancient Korean tradition in celebrating the first full moon of the Lunar New Year. The magnificent sights of the Jeju Fire festival and the many traditional ceremonies attract people from all over the world. This year it was visited by as many as 300,000 people.
The festival is full of ancient symbolic rituals that wish for health and happiness in the coming year and that ward off misfortune. These include writing wishes and attaching them to haystacks, called 'Moon Houses,' which are then set alight.
Most visitors never forget the sight of Jeju's volcanic cones ringed in flames, as the fields are set on fire. Kite flying and horseback martial arts displays are also highlights of the festival's packed program.
Discover Jeju's remarkable landscape, delicious local specialties, and
immerse yourself in Korea's cultural traditions.
Watch our videos to find out what mustn't be missed at the
Jeju Jeongwol Daeboreum Fire Festival.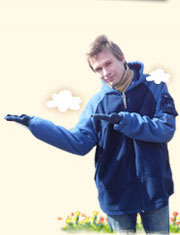 An island covered in spectacular scenery. An island filled with warm-hearted people. Jeju-do: Korea's treasure.
Everywhere you turn on this island, you will be struck by the beautiful views. Every year a very special festival is held here. The Jeju Jeongwol Daeboreum Fire Festival celebrates the first full moon of the Lunar New Year. Not only can visitors take part in ceremonies dating back hundreds of years, but the festival also features entertainment from all over the world.
Watch our videos and discover what to do, what to see, and what to eat at the unique and exhilarating Jeju Jeongwol Daeboreum Fire Festival.

One event that attracts lots of attention is the thrilling horseback martial arts display. Skilled athletes perform death-defying feats on the beautiful horses of Jeju. This tradition dates back over 2000 years and was once used for fighting.
Another highlight of the festival program is kite flying! In Korea kite flying historically takes place during the New Year period. If your kite string broke then you'd have bad luck, but if your kite flew the longest then you'd win a prize. During the festival, Jeju's sky is embroidered by kites of all shapes and sizes, as young and old take part in this fun activity.
At the Jeju Jeongwol Daeboreum Fire Festival you can see extraordinary kites from all over the world. When night falls, it's time for another traditional Korean game! Time to start Jwibulnori. Cans are filled with burning charcoal and spun in circles while participants make wishes for the New Year. Not only will this chase bad luck away, but the arresting sight and strong woody smell will make for an unforgettable experience.
For three full days, the festival is packed full of unique, exciting activities,which visitors can try for themselves. Visit Jeju's famous fire festival and get the New Year off to a glorious start. Discover Korean traditional games and make memories you'll never forget.

With all of the festival's fun activities, you're bound to get pretty hungry,
but don't worry; Jeju has an abundance of delicious local specialties!
The surrounding ocean of Jeju is known to be especially clean, and so it's a great place to eat seafood, in particular raw fish. This is gwangeo hoe (raw flatfish). This dish is Jeonbok butter-gui. Here abalone have been cooked with butter and vegetables. It's a rare delicacy that's only eaten in some parts of the world.
There are plenty of local specialties that shouldn't be missed during your stay in Jeju! There's another dish that is unique to Jeju! The silver scales have been removed, but the flesh of the galchi-hoe (raw hairtail fish) still glistens. The yellow color shows that this galchi has been perfectly grilled! Galchi-jorim is boiled with radishes, green onions, and various marinades!
How will it taste? Jeju-do Island's dining tables are filled with unique, fresh seafood! After eating their fill of these delicacies, visitors are ready to have even more fun at the fire festival. Jeju's local cuisine; you can only find these delicacies here! The freshest ingredients are combined with secret, ancient recipes.
Come to the Jeongwol Daeboreum Fire Festival and enjoy the unique tastes of Jeju!

2009 was the 13th year of the Jeju Jeongwol Daeboreum Fire Festival!
This time around, the festival was visited by as many as over 300,000 people from all over the world. These talented beauties have come all the way from the United States. They're a dance team from Santa Rosa, the sister city of Jeju-do Island.
Everyone who comes to the fire festival writes a wish and hangs it on these hay stacks known as 'Moon Houses.' This is a long-held Korean custom. It's believed that when the Moon House and the wishes are burnt, your wishes will come true. The skies glow in beautiful reds above the Moon Houses.
When it gets dark, the major highlight of the Jeongwol Daeboreum Fire festival begins. Festival participants join together in a torchlight parade. The torches burn brighter and an air of anticipation builds. The atmosphere at the festival is intense! Everyone joins in on the countdown and then set fire to the oreum (volcanic cone).
The Moon House on the Oreum is burning fiercely. In the past people believed that the full moon fires would chase away harmful insects and ensure a good harvest in the coming year. These days visitors to the festival put past difficulties behind them and wish for health and happiness in the future. This is a magnificent culmination to a unique festival that celebrates Korea's traditional customs and beliefs. Full of astonishing sights, exciting activities, and rare enticing dishes, the Jeju Jeongwol Daeboreum Fire festival makes for the perfect start to a new year.


☞ Find Out More :

Korea Tourism Live Information, Visit Korea 2 Jeju-do Island - A bicycling vacation on Jeju-do Island