Yeouido is a hub for Korea's politics, economy and culture, and is home to the National Assembly Building, several major broadcasting stations, and major financial institutions. In addition, Yeouido is locally referred to as Seoul's Manhattan, since its is geographically an island. While it is largely considered a financial district, it is also famous for its restaurants, riverside parks, skyscrapers, bicycle paths and river cruises, as well as its hugely popular cherry blossom festival in the spring. Take a tour of Yeouido in the evening, when the island lights up and comes to life.
Where to Explore
Hangang River Ferry Cruise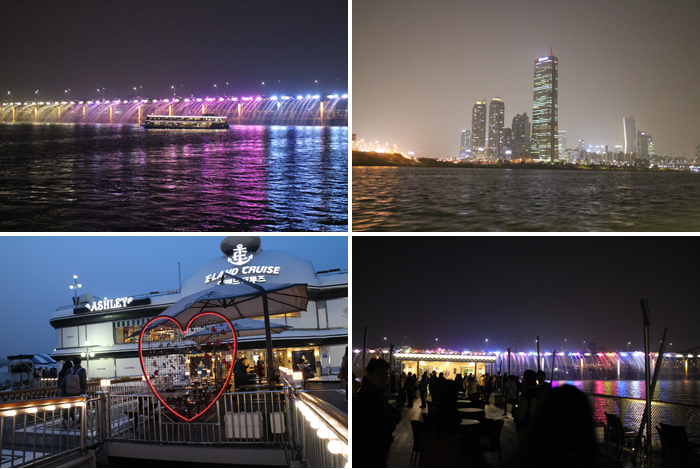 The Hangang River Ferry Cruise is one of the top activities offered on Yeouido. The alluvial island is located in the downstream area of the Hangang River. Operated by Eland Cruise company, passengers can board the Hangang River Ferry Cruise at two locations: Yeouido and Jamsil. However, the cruise offering live music during the tour displaying Seoul's impressive nighttime cityscape departs only from Yeouido. It departs at 19:30 every night and returns to Yeouido via the famous Banpo Bridge Rainbow Fountain. People from all backgrounds will enjoy a romantic evening listening to familiar music and live Korean rock ballads on the river.
More Info

☞ Getting there: Yeouinaru Station (Seoul Subway Line 5), Exit 3 – 10 minutes away from the exit. Walk through Hangang Park and toward Wonhyo Bridge and you will see the Eland Cruise ticket booth.
☞ Hours: 19:30–20:40 every day (schedules are subject to change or cancelation)
☞ Admission: 15,000 won for adults (10% off for those over 65)/ 13,500 won for teens/ 10,500 won for kids (age 3–12)
☞ Website: www.elandcruise.com (Korean)

Related column
63 Sky Art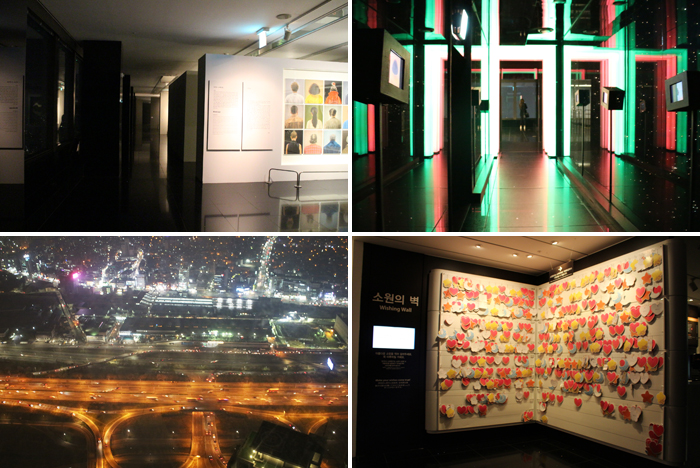 63 Sky Art is a gallery that opened in the old observatory deck of 63 City in July, 2008. Located on the 60th floor (264 meters above sea level), it is the highest art gallery in the world. Visitors can take in the scenery of Yeouido while enjoying art by both local and international artists. The gallery has a Wish Wall where visitors can write their wishes on cards and post them on the wall. The notes are then burned during the traditional daljip event on Jeongwol Daeboreum Day, with the belief being that once they are burned the written wishes will come true. Write a letter to your loved one, and after exploring the gallery, stop by the Sky Art Cafe for a moment of rest and relaxation. The letters that are placed in the gallery's red mailbox will be delivered for free!
More Info

☞ Address: 50, 63-ro, Yeongdeungpo-gu, Seoul
☞ Getting there: Yeouinaru Station (Seoul Subway Line 5), Exit 4. Walk to 63 City by looking for the tall gold building (15 minutes on foot)
☞ Hours: 10:00–22:00 everyday (last admission is 21:30/ closed during the exhibit preparation period)
☞ Admission: 13,000 won for adults/ 11,000 won for the elderly (over 65) and the young (ages 3–18)
☞ Website: www.63.co.kr/home/63CITY/eng/skyart/intro.do (Korean, English, Japanese, Chinese)

Related column
Where to Eat
Ola !3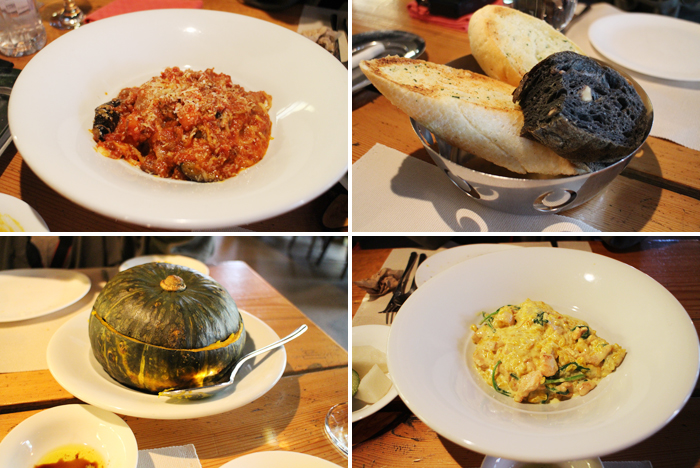 Located directly across from Yeouido Park, Ola !3 is one of the best restaurants in Yeouido. Like its branch Ola !1 located near Baegun Lake in Uiwang-si, Ola !3 offers handmade noodles, more than simple packaged pasta. Sit on the terrace and enjoy your meal in a metropolitan setting, taking in a refreshing view of Yeouido Park.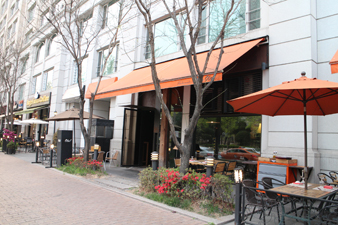 More Info

Ola !3

☞ Address: 1F of the # Island Park, 38, Uisadang-daero, Yeongdeungpo-gu, Seoul
☞ Getting there: National Assembly Building0 (Seoul Subway Line 9), Exit 4, walk straight and turn right right before Yeouido Park
☞ Price range: Pasta / risotto around 20,000 won, steak around 40,000 won, house wine around 70,000 won (bottle)
☞ Hours: 11:00–22:30 (closed on holidays)
☞ Inquiries: +82-2-2090-7220 (Korean)
☞ Website: www.ola.kr/main_idx.php (Korean, English)
Ming 1956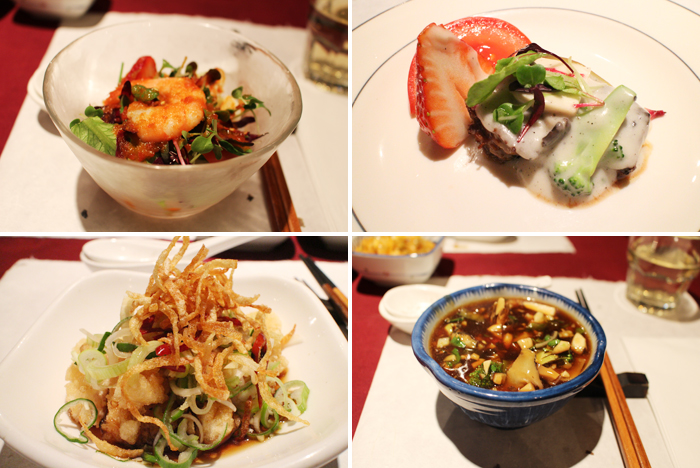 Ming 1956, located in the heart of the financial district, is a Chinese restaurant operated by a chef who is also the owner, like his father. ZAGAT Survey, a popular restaurant booklet along with the Michelin Guide, selected Ming 1956 as Seoul's top restaurant in 2010. It provides fusion Chinese dishes created using western sauces and recipes based on food from Shanghai to Hong Kong. In addition to the menu, the restaurant is notable for its interior, because it transports diners to a traditional Chinese house. Red lanterns, antique items and pictures are also on display in the restaurant.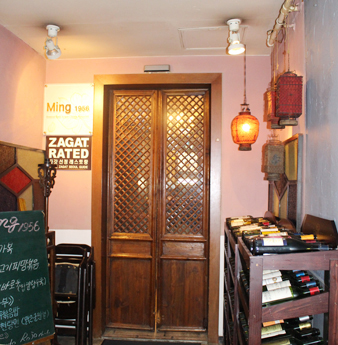 More Info

Ming 1956

☞ Address: 3F, 19, Gukjegeumnyung-ro 8-gil, Yeongdeungpo-gu, Seoul
☞ Getting there: Yeouido Station (Seoul Subway Line 5, 9), Exit 5, walk towards Lotte Castle Empire and turn left after Lotte Castle Empire and walk towards the Jungang Building.
☞ Hours: 10:00–22:00 (closed on Sundays)
☞ Price range: Dinner set 20,000–50,000 won (for 1 person)
☞ Inquiries: +82-2-761-4242 (Korean)
Where to Drink
7 Bräu Pub

Bars have recently begun to attract younger patrons in Yeouido, while expensive bars for businesspeople have remained crowded. One of the younger pubs is 7 Bräu Pub, which opened in September, 2013. 7 Bräu Pub is a branch under direct management of 7 Bräu, a beer producing company, and its beer is made in Hoengseong-gun, Gangwon-do and directly transported within 48 hours. The company is trying to expand the local Korean craft brews so they can compete with imports by creating their own recipes and providing a range of premium beer. Restaurant patrons can even enjoy a full meal if they order plenty of side dishes. Side menu items include healthy dishes like salads and fusion food such as bulgogi tacos, as well as the regular fish and chips or sausages.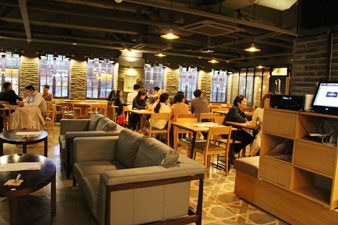 More Info

7 Bräu Pub

☞ Address: 2F, 9, Gukhoe-daero 74-gil, Yeongdeungpo-gu, Seoul
☞ Getting there: National Assembly Station (Seoul Subway Line 9), Exit 1, walk till you reach Jinmi Paragon and turn right just before the building. The pub will be on your right. (10 minutes on foot)
☞ Price range: Craft beer sampler 16,000 won / cocktails around 10,000 won/ side dishes 10,000–20,000 won
☞ Hours: 18:00–01:00 (open all year round)
☞ Inquiries: +82-70-4117-0770
☞ Homepage: www.7braupub.com (Korean)