About the EXPO
Sancheong-gun County in Gyeongsangnam-do Province is host to the 2013 Sancheong World Traditional Medicine EXPO, a festival that commemorates the 400th anniversary of Donguibogam's (Principles and Practice of Eastern Medicine; an encyclopedia of Oriental Medicine published by Heo Jun) publication and its inclusion in UNESCO's Memory of the World Register. Sancheong-gun is also the birthplace of Yu Eui-tae, a renowned physician who taught Heo Jun medicine.
Event overview
Period: September 6, 2013 (Fri) – October 20, 2013 (Sun)
Venue: Donguibogam Village and Oriental Medicine Town in Sancheong-gun County, Gyeongsangnam-do Province
Programs: Exhibits on traditional medicine and herbs, hands-on programs, symposiums, and other events
Homepage: http://eng.tramedi-expo.or.kr/main/ (English)
Admission
Admission
Admission
Type
Price (in won)
General admission
Adult
15,000
Youth
10,000
Children
8,000
Group discount
Adult
12,000
Youth
8,000
Children
6,000
Family pass
4 family member
(two adults, two youth or children)
30,000
Homepage: http://eng.tramedi-expo.or.kr/sub/02_03.jsp (English)
Mascots: Juni and Geumi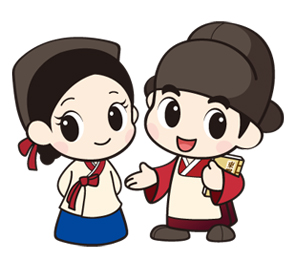 Juni
Juni is a friendly boy whose character is inspired by Heo Jun, a renowned doctor of Oriental medicine during the Joseon Dynasty who compiled Donguibogam and practiced humanitarianism with marvelous medical skills. Juni is a young medical student with tremendous interest in medicinal herbs and medicine, dreaming of writing books on traditional medicine.



Geumi
Geumi is an affectionate girl whose character is based on Daejanggeum, a female medical practitioner with excellent medical skills who practiced medicine during the reign of Joseon Dynasty's King Jungjong. She is a good friend of Juni, always making sure Juni is on the right track. Geumi's dream is to become the best female medical practitioner.
Festival symbol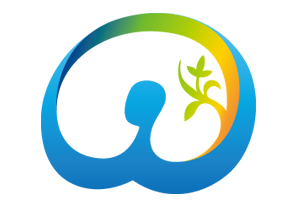 The symbol is a graphical representation of the love for mankind and the globalization of Korean traditional medicine. The blue symbolizes a future-oriented vision and the universe, while the herbal leaf in green and orange symbolizes the philosophy of traditional medicine and humanitarianism.
About Sancheong
Sancheong is located close to Jirisan Mountain, so it is abundant with natural medicinal herbs. The area has long been famous for practicing traditional medicine, and it is also where the great doctor and Donguibogam writer Heo Jun practiced medicine.
Sancheong is also hosting the Sancheong Medicinal Herb Festival 2013, which will be held from October 4, 2013.

Sancheong Medicinal Herb Festival