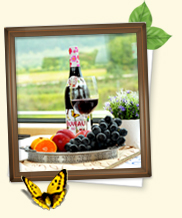 Launched in November 2008, "Haerang" is a train for land-based travel to major tourist destinations in Korea. Just like a luxury cruise ship, Haerang is equipped with all the modern comforts and conveniences such as accommodation facilities, cafés and karaoke rooms. The name Haerang means "with the sun." Inspired by the native Korean words (as against Sino-Korean words), the name conveys the idea of being the best premium rail cruise to experience South Korea's natural beauty while accompanied by the sun.

The train departs from Seoul Station and takes passengers to major tourist destinations in Korea's southwest, southeast, and eastern regions, including Gunsan, Jeonju, Suncheon, Gokseong, Daegu, Boseong, Jinju, Gyeongju, Taebaek, Chujeon, and Jeongdongjin as part of a two-day, one-night or a three-day, two-night package trip. The train fare is inclusive of all services and travel fees. Travelers move from one destination to another by an exclusive bus and visit famous local restaurants to feast on regional specialties like hanjeongsik, raw fish, and hanu beef.
Haerang's guest rooms range from family rooms to deluxe rooms and suites. All passenger rooms are equipped with a bed, bathroom, a TV and air conditioning, allowing for a relaxing and comfortable stay. Beds are soft, but firm, reducing the rocking motion of the train for a good night's sleep. To ensure the privacy and security of guests, each room can only be accessed by individual keycards with access control systems.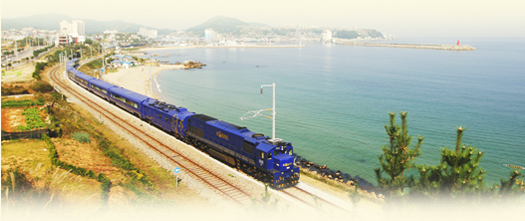 Traveling by train is a unique travel option that lets passengers fully appreciate the surrounding countryside. Take a look outside your room window or head over to the observation car at the middle of the train for a view of the scenic landscape. The observation car also has art shows, mini concerts and other on-board entertainment. The dining car is a combined restaurant and café with a wide variety of snacks and beverages served with a smile; muffins and cookies, as well as coffee, wine and juice are available for free.

Take a journey through Korea's most beautiful travel destinations with all the creature comforts that Haerang has to offer: comfortable rooms, hospitable staff, various entertainment programs, pleasant viewing areas, and delicious meals.
※ The Haerang trips change every three months. The above itinerary is the schedule for March to June 2014. For future changes and updates, please refer to the news section or go to Haerang's website.
<Last updated on February 06, 2014>