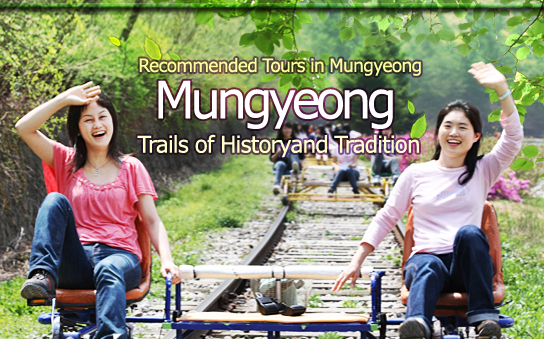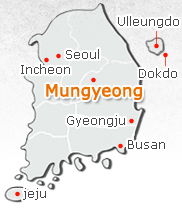 Mungyeong (문경) is located halfway between Seoul and Busan, in the central region of the country. It is most well-known for the Mungyeongsaejae Mountain Pass (문경새재), one of the main trade and travel routes of the Joseon Dynasty (1392-1910). The mountain pass connected villages to the capital city, allowing not only the transportation of goods, but the spreading of culture from one area to the other. Mungyeong is full of cultural relics; the town even has a "Museum of Old Roads" by the entrance of Mungyeongsaejae Provincial Park, highlighting Mungyeong's important past as the main bridge over the mountain.

The area is known for its long, proud tradition of ceramics and art. Ceramics masters pride themselves in preserving the old traditional process of producing pottery, down to traditional firing techniques. Artists in Mungyeong are also known for their quality brassware and traditional hanji paper crafts.

Mungyeong is an ancient town far from the big city. Drive just a few minutes from the city's downtown area and you'll soon find yourself deep in the countryside. The natural beauty of Mungyeong and its deep historical roots make it a welcoming oasis of refreshment for city-weary people all across the nation.