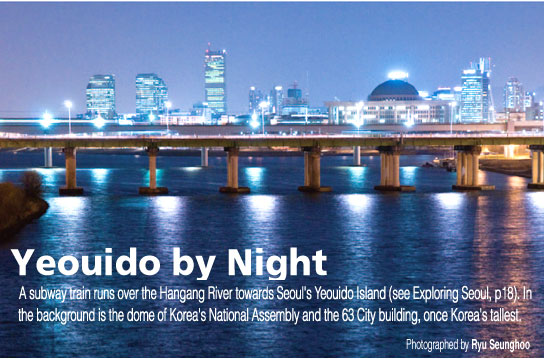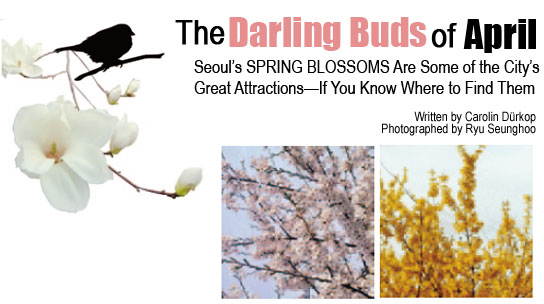 The sun is shining, birds are chirping and flowers are blooming, all announcing the arrival of spring. It is astonishing to see Seoul burst into color after such a white winter, and there are some sights that it would be a shame to miss. The sources of all the color are, of course, the flowers spread across Seoul, whether in parks or gardens, distributing their welcoming fragrances and giving the landscape a colorful appearance.
Azalea
This flower is spread widely across the globe and also in Korea. Often growing near or under trees, it is known for its abundance and colorful petals. Azaleas are very easy to grow and spread quickly, and they are therefore often taken for granted. They come in many different colors (there are about 100,000 different species) but are most popular in their shades of pink and purple, as they can be viewed on the pathways leading to southern Seoul's Mt. Gwanaksan.
Koreans also use azalea petals to brew dugyeonju, a traditional liquor whose name translates directly as "azalea wine."
Cherry Blossom
The start of the season this year in Korea has been declared as March 21, but Seoul will see its first cherry blossoms around April 9. There is a huge number of festivals around Korea devoted to the cherry blossom as it works its way northward from the island of Jeju-do starting in March.
Magnolia
This cup-shaped flower starts off spring with its pure white color and sweet fragrance. There are more than 201 types of magnolias, Magnolia sieboldii being the one spread around Korea. The special characteristic of this species is that it is one of the strongest magnolias and can endure harsher weather conditions than most flowers. The Sogang University campus (www.sogang. ac.kr) and the magnolia-tree lined street that runs along its southern boundary are particularly good places to enjoy this flower.
Forsythia
Not only do these flowers brighten up streets around Korea, they also have proven medical abilities and are the only natural source of lactose (milk sugar) besides milk. Blooming for three to four weeks between the end of March and the beginning of April, the bright yellow petals can be seen from far away and are often planted in Korean gardens.
● More Info
The Yeouido Spring Flowers Festival (see Exploring Seoul, p.22) offers some spectacular spring blossoms, especially cherry.
The Korean Branch of the Royal Asiatic Society is running several tours in and outside Seoul this April (see Community Page, p.84) that focus on cherry and magnolia blossoms.
Otherwise, Seoul's many palace grounds, parks, university campuses, mountains and arboreta, as well as Seoul Forest, all are good places to enjoy spring.
For details on the many flower-based festivals around Korea, call Korea Tourism Organization at 1330 or visit www.visitkorea.or.kr.


- The article courtesy of Seoul magazine