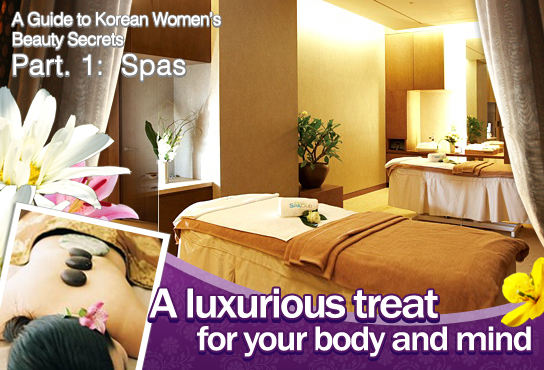 While women everywhere want to be beautiful, a walk along the crowded streets of Seoul shows that a vast majority of Korean women consider beauty care to be

very important. As a result there are a large number of beauty treatments available in Seoul, and Korea's capital city has become a major destination for beauty services.
Having a relaxing massage or facial at a spa is one of the best ways to revitalize your skin and restore your balance. Many of the major hotels and resorts in Korea now provide luxury spa facilities, and as you make your way through the bustling streets of downtown Seoul, you'll also find countless boutique spas where you can relax and be pampered like a beauty queen. We sent our reporters out to discover some of the best spas in Seoul.

1. Hotel Spa – Relax at a luxury spa and get pampered in style
Originally, hotel spas were available only to customers staying at the hotel, but more recently they have started opening their doors to non-guests. Prices vary depending on the spa service and treatment time, but expect to spend between 200,000 won and 300,000 won in a luxurious hotel spa, which has premium facilities and services and professional therapists who take pride in their treatments. Why not pamper yourself? You deserve it.


■ Hotel Shilla, Guerlain Spa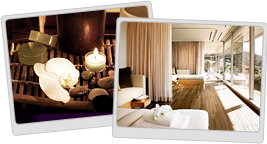 The spa is a joint venture between Guerlain, a French cosmetic brand, and Hotel Shilla, one of the leading hotels in Korea. A dozen professional therapists trained at the Guerlain headquarters in Paris analyze the physical condition and lifestyle of each client in order to plan a personalized program of spa services. The treatment rooms are particularly calming with wood paneled interiors and a view of Mt. Namsan. All treatments are preceded by a 15-minute foot massage that is unique to Guerlain Spa. After your treatment, you can try samples of Guerlain's skin care, make-up, and fragrance products.



☞ Location: 3rd Floor of the Shilla Hotel. Located close to Dongguk station, Subway Line 3.
☞ Tel: +82-2-2230-1167
☞ Hours: 07:00–22:00
☞ Official site: www.shilla.net (Korean, English, Chinese, Japanese)



■ W Hotel, Away Spa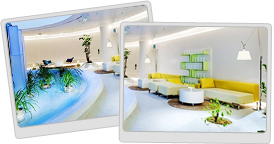 Overlooking the Hangang River, Away Spa has a striking modern interior with neon signs artistically arranged on white walls. Their signature treatment is "Awayssage", which is a total body massage and a body scrub made from lavender flower buds and warm salt. The spa is also famous for its water treatments, such as the watsu massage where your body is stretched by a skilled therapist while you lie in warm water. This serene experience will soothe the body and soul.



☞ Location: The spa is located on the 5th floor of the W Seoul Walkerhill Hotel. Free shuttle buses to the hotel run from exit 2 of Gwangnaru station (subway line 5) and from outside Techno Mart by Gangbyeon station (subway line 2).
☞ Tel: +82-2-2022-0450
☞ Hours: 09:00–21:00
☞ Official site: www.wseoul.com (Korean, English, Japanese)



■ Grand Hyatt Seoul, The SPA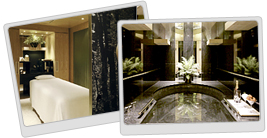 Designed to be a "garden in the city," The Spa offers quality hotel spa services at affordable prices. Customers receive a program that is personally designed to suit their preferences and body conditions. Choose your favorite background music and aroma oil, as well as which flavor of tea you'd like to drink as you relax after your treatment.



☞ Location: In the second basement level of the Grand Hyatt Hotel, close to exit 1 of Hangangjin station, subway line 6.
Or take a shuttle bus from opposite the Migliore department store in Myeongdong (subway line 4, Myeongdong station). Buses leave at 20 minutes past the hour (Tel. +82-2-799-8088).
☞ Tel: +82-2-799-8808
☞ Hours: 10:00-22:00
☞ Official site:www.grandhyattseoul.co.kr (Korean, English)



★★ Personal Experience!! Hotel Spa>> Plaza Hotel, Plaza Spa Club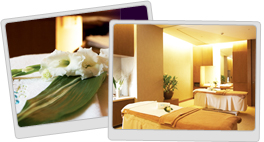 Despite its location right in the center of Seoul, the Plaza Spa Club is a haven away from the bustling city. Here customers can find peace and quiet as they balance the body and mind. This healing spa focuses on soothing the soul and nurturing the body through medical treatments designed by our physician using therapies rooted in both Asian and the Western traditions.

<Recommended Course! 'Korean Spa' (100 minutes, 230,000 won)>

I tried the Korean massage, which is popular among international travelers, and is based on ginseng, a traditional Korean medicinal herb. I was massaged using an herbal ball, which was a special mix of ginseng-infused oil and medicinal herbs. It helped enhance blood circulation and relaxed the stiffness and tension in my shoulders. I felt all my stress and fatigue melt away.


☞ Location: 15th and 16th floors of the Hanhwa building behind the Plaza Hotel. Close to exit 6 of Seoul City Hall station (subway lines 1 & 2)
☞ Tel: +82-2-310-7800
☞ Hours: 10:00-22:00 (Sundays 10:00–21:00)
☞ Official site: www.seoulplaza.co.kr (Korean, English, Japanese)
☞ Major treatments: Korean massage using medicinal herbs is popular. Facial treatment called Pure Gold 24K prevents ageing.
☞ Nearby tourist attractions:
Deoksugung Palace/ Seoul Museum of Art/ Chongdong Theater


Day Spa –Enjoy an individualized spa at a reasonable price!
If a hotel spa seems a little expensive, why not try some of the many general day spas in Seoul, which are often more affordably priced. These boutique spas offer a range of services, and many promote their own line of spa products. The advantage is that every day spa has its own ambience. The day spas listed below offer services ranging from 100,000won to 200,000 won. Although their facilities are not as luxurious as those in hotels, you can still enjoy high quality treatments and a relaxing ambience.


★★ Personal Experience!! Day Spa>> Will Spa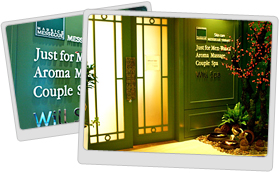 Located in the business district of Samseong, Gangnam-gu, Will Spa is an authentic Korean spa. As soon as you enter, you'll notice the zen-like ambience created by the Asian-style interior and colors. After enjoying a relaxing aromatic tea, you will fill out a customer card and decide which spa program to take. You'll then be pampered by a therapist who specializes in the treatment that you chose.



<Recommended Course! 'Healing Stone Massage' (90 minutes, 130,000 won)>
Will Spa offers a variety of specialized therapies using stones, which impart an amazing natural healing energy. I decided to try the Healing Stone Massage for the benefits of eliminating body waste and enhancing blood circulation. Stones that have been soaking in hot water are placed one at a time on the body, starting from the nape of the neck, and moving down to the shoulders and back. Instantly, the warmth of the stones spread over my body, relaxing it. As the therapist began to massage me with her hands, I fell asleep and the 90 minutes passed like a flash. After the treatment, I was given advice on which parts of my body were unbalanced and how to maintain a healthy lifestyle. As I emerged from the spa with a subtle fragrance on my skin, I realized that beauty is not only skin deep, but also comes from your inner body and mind.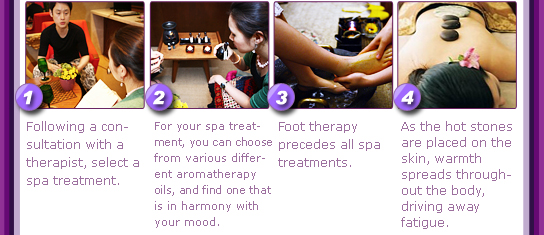 ☞ Location: 2nd floor of Oakwood Premier COEX Center, 3 minutes walk from exits 5 and 6 of Samseong station (subway line 2). [See a Map]
☞ Tel: +82-2-3466-8100
☞ Hours: 24 hours
☞ Official site: http://www.willspa.co.kr (Korean)
☞ Major treatments: Healing Stone Massage, Will Fusion, Sweet Heart Chocolate Spa, and Just for Men.
☞ Nearby tourist attractions: COEX Mall/ Seven Luck Casino




■ The Amore Spa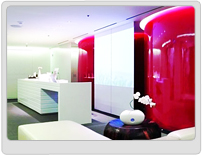 Located inside the Lotte Department Store in the heart of Seoul, The Amore Spa is operated by Amore Pacific, Korea's largest cosmetic brand. Amore's Halla Green Tea program is famous for using natural green tea leaves picked from their own garden on Mt. Hallasan in Jeju. Green tea leaves are known for their benefits in preventing ageing and controlling sebum on greasy skin. You can experience their full line of green tea treatments including oil extract, bath products, and scrubs. Before and after your spa treatment, you could enjoy a movie, have some tea, or shop at the Lotte Department Store thanks to the spa's ideal downtown location.



☞ Location: 10th floor of the Lotte Department Store's Avenuel building, which is directly connected to exit 7 of Euljiro 1-ga station, subway line 2.
☞ Tel: +82-2-2118-6221
☞ Hours: 10:30-20:30
☞ Official site: www.amorepacific.com (Korean, English, Japanese)



■ Hannule Spa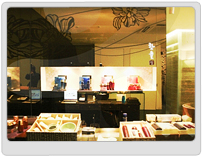 Hannule Spa offers herbal medicine treatments at moderate prices. The spa believes that all skin troubles are rooted in internal imbalances. Using the aroma of the herbs coupled with a refreshing hand massage, the therapists focus on enhancing the body's circulation. The spa is located on the second floor of the Aritaum cosmetic store in Myeongdong, so you can do some shopping before your beauty treatment.



☞ Location: Take subway line 4 to Myeongdong station and come out of exit 6. Walk down the main street for two minutes and you will find the Aritaum cosmetics shop on your left. Hannule spa is on the second floor. [See a Map]
☞ Tel: +82-2-318-2785
☞ Hours: 11:00-21:00
☞ Official site: http://www.hannule.com/ (Korean)
☞ Prices:40,000 won – 120,000 won


Spa Tips!
① Spas' busiest hours are on Fridays and weekends and in the evening on weekdays. If you are a traveler and can easily adjust your schedule, try to avoid these hours in order to have a more relaxing spa experience. Reservations are required, so make sure to call the spa in advance.

② Don't be intimidated by the long list of treatments available. Simply consult with a therapist to find the program suited to you. Most of the staff can speak English or Japanese, and some Chinese. If you still aren't sure what to chose, just ask for their most popular treatment!