Metro Seoul Valleys
Jungwon Valley in Yangpyeong-gun, Gyeonggi-do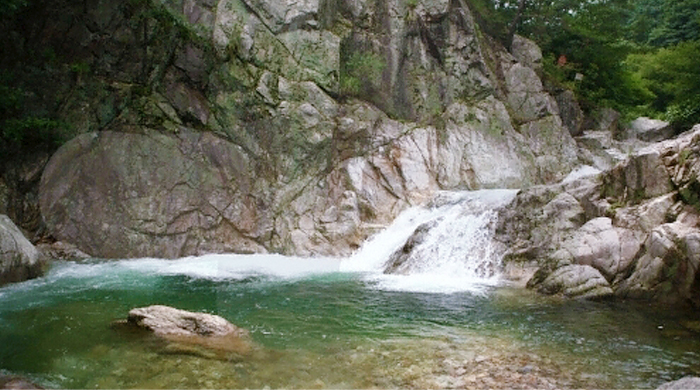 Of the many valleys in Yongmunsan Mountain (1,157 meters) area, Jungwon Valley is the most popular thanks to its beautiful scenery and cool, clear water. The valley can be reached after a 15 minute walk from the Jungwon Valley parking lot. The highlight of Jungwon Valley is Jungwon Waterfall. Though it stands less than 10 meters high, Jungwon Waterfall is notable for its emerald green colors and the uniquely-shaped rocks that frame the falls. Past the waterfall, the upper reaches of the valley are less populated by visitors, making it a more peaceful escape. Admission to the valley is free through the end of August.
Yongchu Valley in Gapyeong-gun, Gyeonggi-do

Gapyeong County's Yongchu Valley is a popular year-round vacation destination thanks to its scenery, attractions, and convenient location to Seoul. Yongchu Valley originates at the summit of Yeoninsan Mountain (1,068 meters) and stretches southeast approximately 10 km down to Yongchu Falls. The area is known for the nine scenic views that are collectively called "Yongchu Gugok." On their way down the mountain, the valley waters create natural pools for swimming and there are also facilities nearby for recreational activities.
Bigeum Valley in Namyangju-si, Gyeonggi-do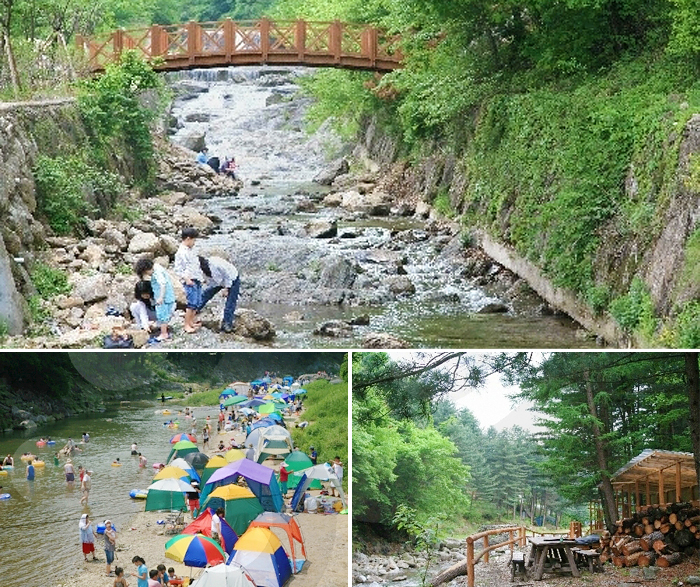 Other valleys worth a visit in the Seoul metropolitan area
Gangwon-do
Sogeumgang Valley in Gangneung-si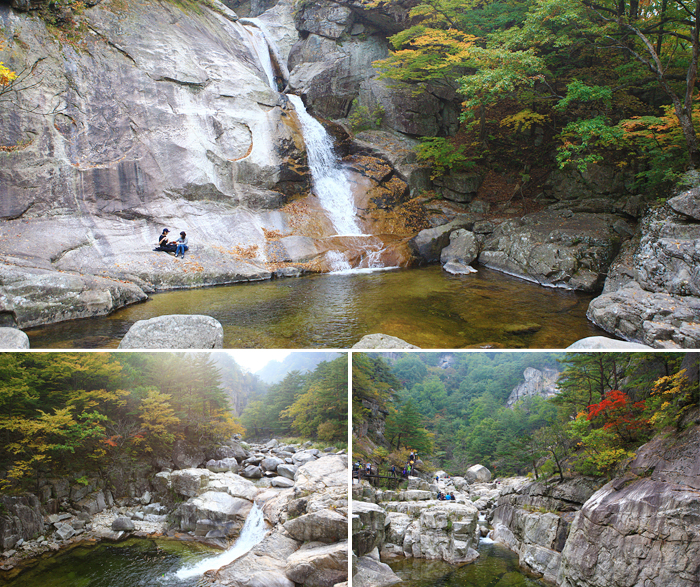 Mureung Valley in Donghae-si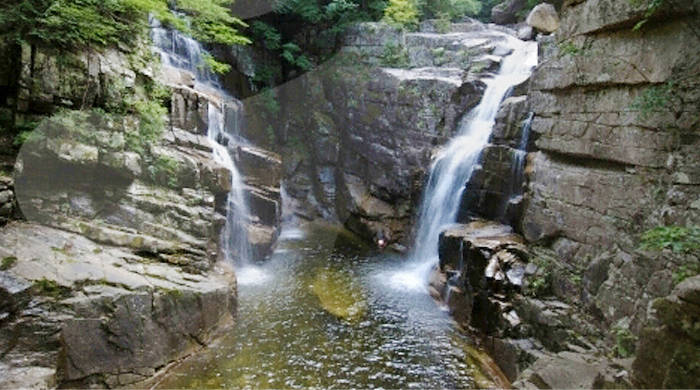 Mureung Valley, located in Dutasan Mountain, is frequented by monks seeking a beautiful and natural environment where they can mediate peacefully. The valley spans about 4 kilometers between Yongchu Falls to Hoamso Pond, which is associated with the legend of a tiger that drowned trying to cross the pond. The valley has a huge rock that can accommodate hundreds of people at a time, as well pools and large and small waterfalls. For this reason, it is recognized as one of the top summer vacation spots in the Donghae City.
Heungjeong Valley in Pyeongchang-gun

Heungjeong is a major valley in Pyeongchang that embodies the pristine natural environment of the area. The valley originates in the western side of Hoeryeongbong Mountain (1,309 meters) and runs 5 kilometers toward the upper streams of the Pyeongchanggang River. Heungjeong Valley is famous for its clean, cool water that is usually below 15 degrees Celsius even at the height of summer. The water of Heungjeong Valley originates from the deepest part of the mountain, which is why the water is so clean and cold. The valley is home to a variety of freshwater fish, including the lenok (a natural monument), so seeing children holding small fishing nets and adults trying their hand at fly fishing is a common sight. Thanks to the Herb Farm and great accommodation facilities nearby, Heungjeong Valley is a popular tourist site all year round.
Other valleys worth a visit in Gangwon-do
Chungcheong-do, Jeolla-do, Gyeongsang-do
Gucheondong Valley in Muju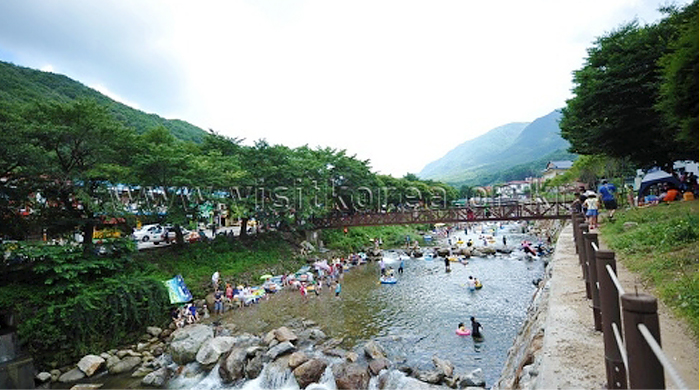 Pocheon Valley in Seongju-gun
Gayasan Mountain (1,430 meters) is a beautiful natural landscape that appears frequently in historical records. The mountain stretches over Hapcheon-gun, Geochang-gun in Gyeongsangnam-do and Seongju-gun in Gyeongsangbuk-do. Pocheon Valley is the most famous of the many valleys originating in the Gayasan Mountain area and stretches 7 kilometers to the north of Gayasan Mountain. Pocheon Valley is said to have been frequented by scholars in the past for training the body and mind. In fact, there is still a place called Manguijeong Pavilion in the upper part of the valley where Lee Won-jo (1792-1871), a scholar of the late Joseon Era, lived and studied. Though no scholars study there anymore, the pavilion is now visited by people year round for its great views.
Other Valleys Worth Visiting
Composed of mostly mountains, Korea is home to countless valleys, ranging from small valleys 1-2 meters in width to those as large as rivers stretching 30-40 meters across. Most of the valleys presented above have camping sites or auto camping sites nearby. If there are no camping sites, you will find modern accommodation facilities like pensions or motels in the lower stream areas or near the valley entrances. In the summer, camping and auto camping sites are operated on a first-come, first-served basis, so if you plan to stay overnight in a camping site, make sure to get there early in the morning.