To keep more in tune with the wishes of our valued visitors, The Korea Tourism Organization (KTO) has put together a new media series for those wishing to experience Korea in greater detail, beyond mere photographs and writings. Under the banner "Visit Korea," the exclusive episodes will host far more interactive and informative features in which to better unravel some of the country's hidden mysteries and traditional warmth.
This particular video will bring audiences to Jeju-do Island, a wonderfully picturesque island getaway off the country's southern shores. Join us as we explore some of the charms of this much heralded and cultural island.


Korea Live - Busan Special


Korea Live - Jeju Island Special Part 1

Video buffering speeds may vary depending on your computer speed, firewall, and internet connection.


Jeju-do Island, Korea's volcanic island of the south, is a wonderfully picturesque getaway sure to leave lasting memories! Coupled with the vast stretches of the deep blue sea from beyond verdant landsaceps, it's a recreational and leisure sport heaven!
Come escape, explore and re-discover your five senses!
A Magical Island, FUN! FUN! Jeju!

Escape To Jungmun Resort
Jungmun Beach is a favorite among foreign visitors due in large part to its great beach and clear waters. Also, the nearby golf course extends along the coast making it a must-visit vacation resortfor leisure sports enthusiasts.
Come experience this golfer's paradise for yourself!


Jeju Jungmun Resort

Another favorite is The Teddy Bear Museum. The Teddy Bear Museum boasts a 4,000 pyeong area showcasing rare teddy bears from around the world dating back 100 years.
Visitors can enjoy taking a look at beautiful, cute dolls along with teddy bears displayed in a variety of unique themes.

There is also a beautifully charming outdoor garden replete with teddy bears to create a fairy tale look. Come and be young again! The outdoor exhibition showcased in the gardens allows guests to actually touch the teddy bears and take pictures with them.


Teddy Bear Museum

A series of international brand hotels and condominiums can be found at Jungmun Resort.
Located at the center of the Jungmun resort is a recreational complex offering various cultural facilities.
Your special vacation on Jeju-do Island continues at night.
Spend some special time with your family, friends, or significant other in the magical night scenery!

The Nanta performance creates an exhilarating stage in Jeju-do!
It captivates audiences with its exciting rhythms and uplifting sounds.
Visitors can get a first-hand experience of beating on the drums themselves as well. Doesn't this just relieve your stress?
Enjoy a grand feast along with upbeat rhythms performed at the Nanta Theater!


Nanta Performance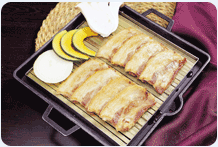 Delight your taste buds with Jeju-do's specialty! Try the Jeju-do's black pork.
Koreans love the taste of samgyeopsal (grilled pork loin). The Jeju-do grilled black pork is especially chewy And has a natural taste that is a favorite among many travelers.
Great food makes this vacation All the more enjoyable.

Jeju-do's treasure island is called Udo due to its unique shape that resembles a cow lying down!
We will need to take a boat from Jeju-do to visit the small island of Udo. Follow the coastline and take in the beautiful views of the vast green fields to refresh your eyes and mind.
The ocean side village that can be seen fom Udo's peak immerses you in the sentimental atmosphere of Jeju Island's village scenery.


Udo Island possesses such beautiful scenery that it is often used as Korean movie settings.
Due to volcanic activity on the island, Udo's coasts are filled with impressive black stones and rocks. Living up to its name as a mysterious island, Udo boasts many scenic views hidden throughout the area that are just waiting to be explored. A refreshing water current flows from the rocks inside the Dongangyeonggul Cave.
Udo's peaks are equally as magnificent and perfect for those with adventurous spirits!


Be sure to visit the soft sands of Sebin White Sand Beach as it boasts the only coral sands in Korea. This beach's gorgeous white sands are formed by broken coral and emerald green ocean waters.


Another great way to enjoy the beautiful nature of Udo Island is to roam the pristine landscape on horseback! Explore the green plains and feel the exhilarating rush of air as you gallop across Udo! This is an experience not to be missed! If you would like to explore every part of Udo, why not go for a bike ride? Follow the coastline while taking in the refreshing sea winds. Either way, both are great activities to get closer to the hidden charms of this wonderful island!


Udo Island

Wait! There's one more memorable experience to be had! Hop on board!
Take a comfortable and relaxing yacht tour on the vast blue waters surrounding Jeju-do Island.
Boat fishing is another program available on the yacht tour for everyone to enjoy.


Water Sports in Jeju

Jeju-do Island - a treasure trove of mystical charms!
The amazingly gorgeous Jeju Island has something for everyone to enjoy. All of your five senses will come alive on Jeju Island. Escape, explore and experience Jeju Island - come see what you've been missing!
FUN! FUN! JEJU



Jeju Tours: Luxury vs. Budget

3-Night 4-Day Rental Car Tour to Hallyu Destinations

Two-day One-night Jeju Getaway