'Hi Seoul Festival,' the biggest-scale festival in Seoul, is held in
many places around the Seoul Plaza like Cheonggyecheon, Myeong-dong, Gwanghwamun, and the old palaces each year in May.

Since the beginning of 2003, the festival has become very popular because of its various exciting event programs prepared to show the culture, history, and arts of Seoul. This year, Hi Seoul Festival will begin with a pre-celebration on May 4th, which will proceed to the main events, held from May 5th to May 7th.

§ Pre-Celebration: Fireworks to Kick-off the Eve of the Festival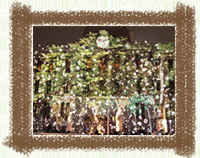 After a ceremony to announce the opening of the festival, on the eve of the festival, a kick-off celebration will be held at the Seoul Plaza with an evening concert promoting the Korean Wave, which will have four themes-Drama, Film, Song, and Dance. There will also be a concert that will play the original soundtracks of popular Korean TV dramas and the performances of representative Korean Wave star singers. The highlight of the evening that everyone is anticipating will be a fireworks show, a spectacular display starting from 9:30pm right after the pre-celebration, which is scheduled from 6:50 pm to 9:45pm on May 4th.
§ Children's Day Event and Musical Performance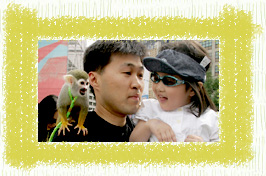 From 10 am to 6 pm on May 5th, various performances celebrating Children's Day will be presented starting with a tight rope performance from the No.1 box-office hit in Korea, "The King and the Clown". At the Seoul Plaza, many exciting programs are planned including a sandy area where children can skip around having fun and participate in face painting, which families can enjoy together.
Picture-taking opportunities with various animation characters will be taken everywhere around the plaza. There will also be a Hands-On Robot Zone where Korea and Japanese robots will perform from 2 pm to 4 pm on the same day as well as an international robot combat tournament. From 7:30 pm to 9:30 pm, a musical show performing the highlight scenes from musical classics, Broadway musicals, and creative musicals will be presented on the Seoul Plaza's main stage.
§ Global Village Events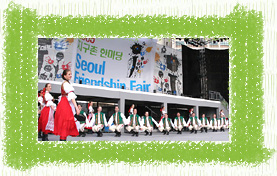 The 'Ancara's Day' events held from 1:00pm to 2:30pm on May 6th will be a nice opportunity to enjoy some Korean traditional folk performances and photo exhibition of Ancara, the capital city of Turkey, which has good relations with Korea. A traditional Ancara dance performance will be presented at the Seoul Plaza. After the invited performances of Ancara, folk performances presented by foreign residents in Seoul and invited performance troupes from sister cities as well as a costume exhibition and an international food tasting event will be held until 6pm at the Seoul Plaza, located at the back side of City Hall, and Mugyoro.
At the dance parade held from 7:30pm to 9:30pm on May 6th, a large drum performance, video highlight show, world percussion performance, dance performance, etc. will be delightfully presented. At the end of the event, all the spectators and performers can join the exciting dance party together and enjoy the delight of the festival at Seoul Plaza.

§ Traditional Folk Performances and Games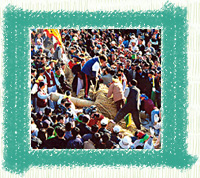 On May 7th more than 4,000 citizens will participate in a Korean traditional folk game called juldarigi (tug of war). This game is to pray for abundant harvest and for preventing disasters. This largest-scale tug of war in Korea will be held with various performances including a cheering performance, a ritual ceremony, and a folk exorcism performance, etc.
This tug of war event will be held for about three hours from 10:00 am to 1:00 pm in front of Daehanmun in Taepyeongno. Furthermore, surrounding the Seoul Plaza from 1 pm to 6 pm on the same day, representative folk performance troupes from the 8 provinces of Korea will present various exciting folk performances.

§ Hi Seoul Parade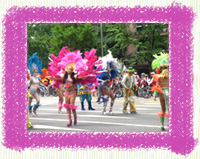 The Hi Seoul Parade held from 2 pm to 5 pm on the last day, May 7th, will march down from Jongno to the Seoul Plaza. In this grand-scale parade, a robot parade, a cospre parade, a motorcycle parade, and an in-line skating parade will be held, as well as international performing troupes and military marching bands will also be there.
In addition, the characters (mascots and players) of the national soccer team members participating in the World Cup as well as the World Cup folk parade introducing several nations, along with cheerleaders will be participating in the parade. In addition, traditional cultural performances from all over the world including the Brazilian Samba Dance and the Chinese Dragon Dance will be also shown at this exciting event.
§ Hi Seoul's Closing Celebration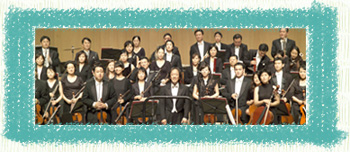 A large-scale concert performed by the Seoul Philharmonic Orchestra under the direction of a Russian conductor, Sergey Gosachinsky, and by famous domestic and foreign artists will be held at 7:30pm on May 7th for 2 hours. Wishing much success for the World Cup and offering spectators a great ending to the festival, a celebration filled with not only a folk song concert and orchestra concert but also excellent performances by invited troupes from all over the world. At the end of this spectacular concert, splendid fireworks are scheduled starting from 9:30 pm lasting for fifteen minutes to celebrate the finale of the Hi Seoul Festival, 2006.
§ Additional Events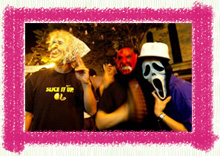 Along the Cheonggyecheon stream, street performances from music bands, which will be selected from the audition, will perform during the festival. A Grand Shopping Sale is scheduled from April 29th to May 10th at participating shopping centers, duty-free shops, main shopping streets, and tourist hotels.
Various events such as the Seoul's Spring Festival of Chamber Music, the Seoul Food Lovers Festival, the Seoul Magic Festival, and the Myeongdong Dance Festival will join in and make this year's Hi Seoul Festival much colorful and exciting than ever.