[Best Course] Enjoy the Ski Slopes of Gangwondo for 2 Nights & 3 Days
-Romantic Winter Getaway at VIVALDI PARK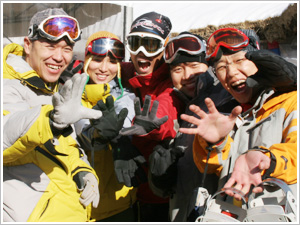 When we think about winter, one of the first things that come to mind is snow. The softly falling snow chases away the cold winter and instead there 's a frosty, romantic winter. To indulge in such winter feelings, many young people are flocking to Gangwondo Province, where a number of ski resorts are located, including Vivaldi Park, one of the best ski resorts.

Vivaldi Park's winter season begins some time in December, and ends some time in March, depending on the weather conditions, and is always packed with visitors. Vivaldi Park has expanded its number of early morning ski slopes and lifts so visitors can enjoy the slopes all night. If you want to enjoy the beautifully lit night slopes under the moonlight, then Vivaldi Park is the place to go. The extended hours have made Vivaldi Park even more popular among young people.

We visited Vivaldi Park in Gangwondo Province to enjoy snowboarding and skiing, a hot spot for winter leisure sports. We've found the best course for a two-nights-three-days visit at Vivaldi Park, full of excitement and romance.

→ Link to Vivaldi Park Database
Course Introduction
| | | |
| --- | --- | --- |
| Day 1 | Day 2 | Day 3 |
| 06:10 Leave Seoul (from Shinchon Hyundai Department Store) by catching a bus to the ski resort | 08:30 Breakfast | 11:00 Check-out |
| 08:10 Arrive at Vivaldi Park | 10:00 Visit the World Ice Festival | 12:00 Lunch |
| 09:00 Snowboard (purchase lift tickets, rental equipments, locker rentals) | 12:30 Lunch | 13:00 Take shuttle bus back to Seoul |
| 12:30 Lunch | 14:00 Amusement Park | 15:00 Arrive in Seoul (Sports Complex) |
| 17:00 Check-in at the condo | 16:00 Gondola / Global Village Folk Museum | |
| 18:30 Dinner | 18:00 Dinner (Sky Lounge) | |
| 20:00 Bowling | | |
| 22:00 Grocery shopping | | |
| 22:30 Bedtime | | |

Day 1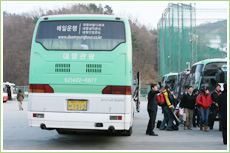 06:10 Catch a shuttle bus in Shinchon
Every morning, the shuttle bus to Vivaldi Park awaits passengers in front of Shinchon's Hyundai Department Store and departs for the resort at 6:10 AM. In approximately 2 hours, the bus arrives at Vivaldi Park. The shuttle bus runs all through the winter season, and is ₩20,000 for a roundtrip ticket, and ₩11,500 for a one-way ticket.
Seoul → Vivaldi Park Shuttle Bus Schedule
06:10 Departs in front of Shinchon Hyundai Department Store / 06:20 In front of Kookmin Bank at Yeoido Station Exit #2 / 06:50 Apgujeong Station Hyundai Department Store's parking lot / 09:00 Shinchon Station between Exits #5 & #6 / 09:10 In front of Korea Export Insurance Corporation Building next to Gwanghwanoon Post Office / 09:25 Dongdaemun Station between Exits #4 & #5 / 09:30 In front of Kookmin Bank at Yeoido Station Exit #2 / 10:10 In front of Yeoksam Building 50 meters from Gangnam Station Exit #1 / 15:00, 22:00 50 meters from Sports Complex Station Exit #1 (the late night bus leaving at 22:00 does not run on Mondays)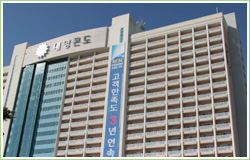 08:10 Arrive at Vivaldi Park
Vivaldi Park is Korea's first resort to operate an 8-person lift, and has 13 ski slopes. The slopes are open in the evenings as well as late-night hours, making it very popular among young adults. The Daemyung Condo and youth hostels are located near the slopes for convenient accommodations.
SLOPE MAP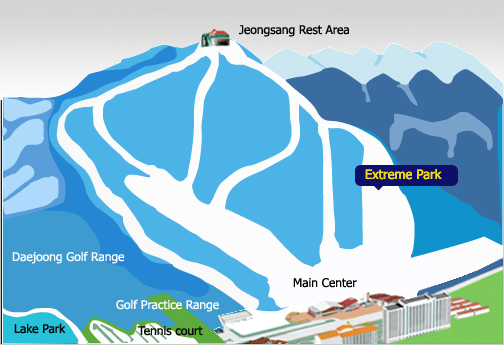 | | | | | | | |
| --- | --- | --- | --- | --- | --- | --- |
| | ▶ | | ▶ | | ▶ | |
| Ticket office | | Ski wear/gear rental | | Coin operated lockers | | Lift |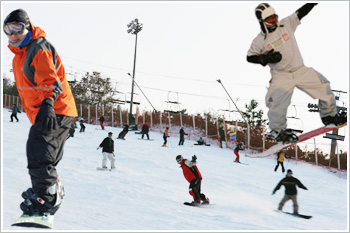 09:00 Ski or Snowboard
Vivaldi Park operates the slopes in six time frames; morning (08:30~12:30), afternoon (12:30~16:30), evening (18:00~22:00), mid-night (22:00~24:00), and early morning (24:00~05:00). The slopes are in their best condition at dawn and morning time. The slopes may be difficult in the afternoon hours because of the melted snow caused by overcrowding. The evening and late-night hours offer a unique experience on the snow glowing under the night lights, making this time the most popular among young adults. Get both the morning and evening tickets and enjoy the various enjoyments offered by the slopes at different hours.

* Lift Operating Hours & Prices
Morning + Evening (08:30~16:30): ₩55,000
Afternoon + Evening (12:30~22:00): ₩70,000
Morning + Afternoon+ Evening (08:30~22:00): ₩78,000
Evening + Late-night (18:00~24:00): ₩53,000
Late-night + Early Morning (22:00~05:00): ₩45,000
Evening + Late-night + Early Morning (18:00~05:00): ₩65:000
Morning (08:30~12:30): ₩39,000
Afternoon (12:30~16:30): ₩43,000
Evening (18:00~22:00): ₩43,000
Late-night (22:00~24:00): ₩31,000
Early Morning (24:00~05:00): ₩35,000
Single Ticket: ₩9,000
* Unlimited use of the gondola & lift during the lift ticket hours.
12:30 Lunch
For a light lunch, Vivaldi Park offers the Food Court in the Main Center and the Resort, and various snack corners located outdoors. One of the moderately priced and tasty choices is the Country Market located next to the Main Center. The menu varies from gukbap, seolleongtang, kimchi jjigae, and more Korean foods from ₩6,000, to instant noodles for ₩4,000.
★ Before Hitting the Slopes!
① Purchase equipment rental tickets (morning and night board rental ₩34,000) and lift tickets (morning and night ₩55,000).
② Rental skis/snowboards according to one's height and weight are at the Equipment Rental Center. (Ski outfits are available for rent at the Shop located in the resort for ₩17,000.)
③ Gloves are available only for purchase at the Shop, and prices range from ₩10,000 to ₩100,000.
④ Personal items and shoes can be stored in coin operated lockers.
⑤ Be sure to do some stretches to warm up before hitting the slopes of your choice.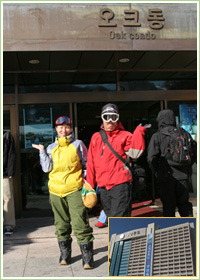 17:00 Check In at the Oak Resort
Making reservations at Vivaldi Park on the weekends in the winter season is next to impossible. Therefore, if you want to visit on the weekends, make reservations as early as possible. Weekday reservations are easier to make, but requires you to make reservations at least one week in advance. As for cancellations, they are accepted no later than one week in advance. During the busy season, weekends, and holidays, check-in is possible from 3 PM. Fill out the applications provided for you on the first floor reception with your reservation number and take it to the Front Desk for your room assignment. If you plan to check-in after 10 PM, you need to call and notify the Front Desk in advance. For assistance during check-in, contact the Front Desk (+82-33-434-8311) or the Customer Satisfaction Team on the first floor.

For Reservations→ http://www.daemyungresort.com/(English)
| | |
| --- | --- |
| | |
| Jjajangmyeon ₩6,000 | Saeu-bokkeumbap ₩7,000 |
| | |
| Tangsuyuk ₩18,000 | Samseon-jjamppong ₩8,000 |
18:30 Dinner at 'Chinese Palace'
The Chinese Palace is directly operated by Vivaldi Park, and is famous for its delicious foods. The restaurant is crowded with customers during lunch and dinner hours. It is located on the basement level of the Oak, and it is especially famous for its jajangmyeon, samseon-jjamppong, and tangsuyuk.Vivaldi also has Korean, Western, and Japanese restaurants and fast food restaurants, so you have a variety to choose from according to your personal taste.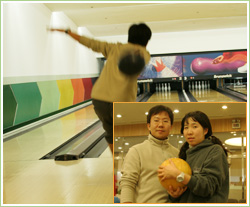 20:00 Bowling
Vivaldi Park offers more than just skiing and snowboarding. Clubs, a pool hall, a game room, a PC game room, karaoke (noraebang), and of course bowling are some of its other entertainments. These facilities are open late into the night so that your family and friends can enjoy the various entertainments.The Bowling Alley has sixteen lanes, and is open from 10 AM to 3 AM. It is ₩2,700 per one game. Shoes are available for rentals for ₩1,300.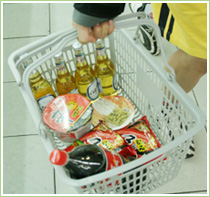 22:00 Shop at the Market
On the basement level of the Oak, there's a supermarket that sells various foods and necessities. You can also purchase sodas and drinks, or instant noodles to have for breakfast. They also sell fruits and pastries.The supermarket is open 24 hours, selling more than 3,000 items including meat, canned foods, instant foods, fruits, vegetables, side dishes and more.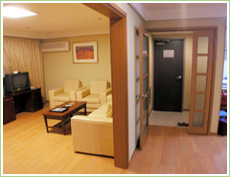 22:30 Bedtime
Vivaldi Park's guestrooms come in two types- a Korean or Westernized style. The Korean style guestroom has an ondol (a Korean underfloor heating sytem) with a mattress and blankets in which to sleep on the floor. The westernized guestroom has a bed and depending on the size of the room, it may have a separated bedroom and living room. All rooms come with simple kitchenware to allow guests to cook simple dishes.

Day 2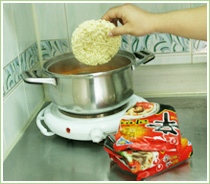 08:30 Wake Up / Breakfast
A light breakfast of instant noodles or foods is a good idea. It's not only affordable, but you can relax well into the morning in your room and enjoy the view of the slopes.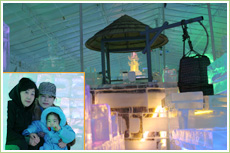 10:00 World Ice Festival - See the details
The annual World Ice Festival hosted by Vivaldi Park runs between 10 AM – 5:30 PM on weekdays, and on weekends it closes at 9 PM. The festival is held at the outdoor pool, and the admission fee is ₩10,000 for adults, and ₩8,000 for children. For condo guests and guests with a one-day lift ticket, admission is only ₩8,000 for adults and ₩7,000 for children.The World Ice Festival is categorized into seven different themes, and also provides the fun of sleigh rides. The ice sculptures are the works of the Chinese ice sculpting company for the Harbin Ice and Snow Festival.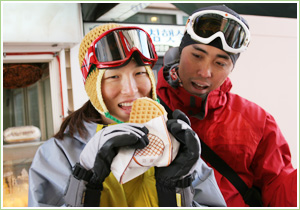 12:30 Lunch
The ski resort offers a variety of simple foods. Visitors can enjoy light snacks at various locations without necessarily entering a restaurant.Koreans especially enjoy waffles and churros, okonomiyaki and chicken skewers, and udong. Prices are affordable at about ₩3,000 for a light meal.





[Most Popular Snacks at the Ski Resort]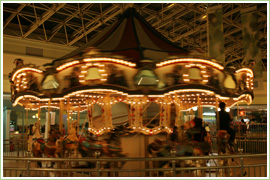 14:00 Amusement Park
Located at an underground leisure complex, the indoor Amusement Park has various entertainment facilities such as the merry-go-round, a shooting range, a gameroom, bumper cars, revolving teacups, and more. The merry-go-round, bumper cars, and the revolving teacups are ₩6,000 for adults and ₩5,000 for children for one ride on all three rides. Each ride alone is ₩3,000 for adults, and ₩2,500 for children.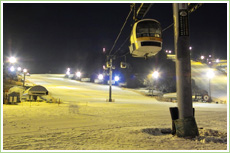 16:00 Gondola – Global Village Folk Museum
Take the gondola up to the Folk Museum on top of the slopes. You must pay extra to ride the gondola, but it offers a different kind of enjoyment than riding it to ski or board down the slope. The Global Village Folk Museum displays various countries' traditional wear, food, drinks, instruments, masks, and dolls. Outside the museum, a number of unique stone sculptures from all over the globe is on display. Admission is ₩2,000 for adults and ₩1,000 for children.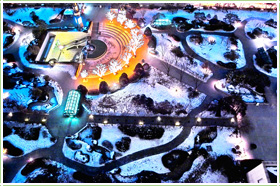 18:00 Dinner (Sky Lounge at the top of the peak)
If you desire a romantic dinner with live guitar music by a warm fireplace, the Sky Lounge on top of the peak is the ideal place to seek. The lounge offers a complete view of the resort, and offers steak, bulgogi-deopbap, spagetti, and more. The lounge also offers salads, and drinks, and various alcholic beverages. Business hours are from 8:30 AM – 10 PM. If you have some time in the evening, skiing in the late-night or early morning hours will provide a unique experience you won't forget.


Day 3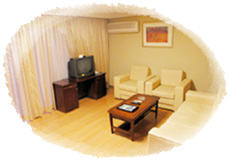 11:00 Breakfast / Check Out
When you wake up, have a light breakfast and get ready to check out. First, take out the trash to the separate garbage collection, wash any dishes you might have used, and lightly clean up by 11 AM. Once you're ready to leave, dial 105 on the room phone to request check out inspections. Take your room keys and the check out confirmation ticket to the Front Desk, and take care of the payments. Then, you are all set to go. For every 30 minutes after the check out hour of 11 AM, you are charged an additional ₩5,000 so be sure to leave at the check out time.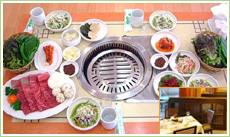 12:00 Lunch
Vivaldi's most renowned traditional Korean hanjeongsik restaurant 'Biwon' opens from 12 PM to 10 PM. Biwon offers three courses, a 13-dish course, a 14-dish course, and a 15-dish course. They also serve galbi- gui jeongsik, minmul-jangeo jeongsik, and more. The hanjeongsik is a little bit pricey at ₩50,000, ₩70,000, and ₩90,000, and requires at least a two-hour advanced reservation (+82-33-430-7590).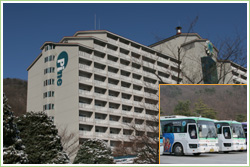 13:00 Vivaldi Park → Shuttle Bus Back to Seoul
The shuttle bus back to Seoul leaves from Vivaldi Park at 1 PM, and makes only a single stop at Seoul's Sports Complex Station. If you want to go to another destination in Seoul, take the 5:30pm or 10:30pm bus. The bus leaves on the dot, so be sure to arrive at the bus stop a few minutes earlier. The shuttle bus to Seoul leaves from the same bus stop where the shuttle bus from Seoul stops.

Watch For Vivaldi Park's Colorful Fashion Parade!


(Click to view larger image)
① A female snowboarder snowboarding with a cute monkey doll hanging from her neck
② Pink snowboard trousers and a pink dress shirt with a white tie and leather jacket
③ Layers of chains hanging from one side of the trousers is this year's fashion trend among snowboarders
④ Warm and cute woolen caps are a must-have for all men and women
⑤ Each ski / snowboard clubs have their own distinguished signs to make it easier to recognize each other
⑥ Goggle bands with gloves attached makes a unique fashion statement
⑦ Printed helmets used for fashion and for safety
⑧ If you want to stand out on the slopes, choose your outfits in primary colors
Roundtrip Shuttle Bus: ₩20,000
Weekdays (morning & evening) Lifts: ₩55,000
Weekdays (morning & evening) Rental Equipment: ₩34,000
Weekdays (morning & evening) Ski Wear Rentals: ₩17,000
Gloves: ₩10,000 for purchase
Lunch (Country Market Instant Tteok Ramyeon): ₩4,000
Dinner (Chinese Restaurant 'Chinese Palace' Shrimp Fried Rice): ₩7,000
Bowling (2 Games ₩2,700*2: ₩5,400 / Shoes Rentals: ₩1,300): ₩6,700
World Ice Festival: ₩7,000
Lunch (Waffles, Churros, ₩3,000 each): ₩6,000
Amusement Park Ticket Special (1 Ride on the Merry-go-round, Bumper Cars, and Revolving Tea Cup): ₩6,000
Gondola Roundtrip Single Ticket: ₩9,000
Global Village Folk Museum: ₩2,000
Dinner (Sky Lounge / Spaghetti): ₩8,000
Guest Rooms (family A type * 2 nights (₩190,000 / 1 night)): ₩380,000
Lunch (Biwon / Galbi-gui Jeongsik): ₩35,000
Total Expenses for 2 Nights/3 Days: ₩606,700
* Accommodations are usually for four-persons, therefore a group of four is the most ideal. If you are visiting for only one day, expenses will be considerably cheaper.