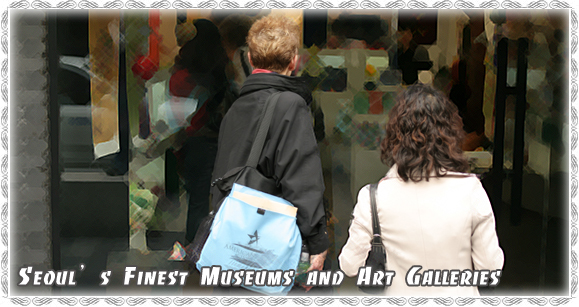 Seoul's most renowned galleries are located in Insa-dong, Samcheong-dong, Pyongchang-dong, Apgujeong-dong, and Hongdae. Galleries of various sizes and unique themes are located around these areas, so visitors can enjoy more than one exhibition at once. Insadong holds exhibitions of traditional crafts and art; Samcheong-dong offers an Accessories Museum and a Tibet Museum along with many small sized museums. Apgujeong-dong holds exhibitions by young fashion designers with their designs offered for sale.
How about a day of strolling from one gallery to another where you can enjoy the various characteristics of talented artists? Sound fun? Visiting areas which there is a lot of galleries grouped together can be an option, or you can also visit museums almost hidden in quiet areas with nice views. If you love culture and the arts, KTO (Korea Tourism Organization) has provided an introduction to the top ten museums and galleries in Seoul to choose from and make your experience worthwhile.

The World's Top Six Museum: The 'National Museum of Korea'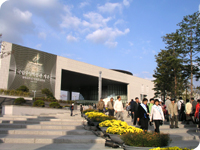 The National Museum of Korea is included in the top six of the world museums in scale. Created by the world's leading IT country, Korea, the museum is a state-of-the-art modern museum. As you enter the museum, you have access to PDAs and MP3s as your detailed guide.
Due to its large scale, it's best to go to their websit(www.museum.go.kr)prior to your visit and plan your itinerary. If you plan to visit with children, the Children's Museum offers exciting educational experiences. The National Museum of Korea is visited by an average of 20,000 visitors on weekdays, and on weekends the museum has about 40,000 visitors. For a more quiet and relaxed tour of the museum, you should visit during the morning hours on the weekdays.


A Look into the Court-Life at the 'National Palace Museum of Korea'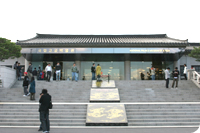 Today's National Palace Museum of Korea began as an Imperial Museum in 1908 within the walls of Changgyeonggung Palace, and has been renamed and relocated several times up to this day. Then, in 2005, the museum's name was finally confirmed and it held it's official opening that August.
The museum is located next to Gyeongbokgung Palace, and houses approximately 40,000 pieces of historic relics from Korea's final dynasty, the Joseon Dynasty, and from the royal court.
The National Palace Museum of Korea holds several pieces of designated National Treasures, including the constellation map, the plane sundial, and the pluviometer rod. The exhibitions also include items such as instruments, books, files, furniture, clothes, potteries, and more that were used in the royal chambers.


Play with Educational Toys at the 'Funique House'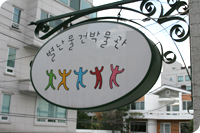 Most museums do not allow hands-on experience, but the Funique House offers exhibitions that you can touch and play with. All the items are so unique; they arouse the curiosities of children and adults alike.
Many of the items are ideas of daily necessities, and cannot be found elsewhere.
The Funique House has two locations. The first one is smaller in scale located at Hongik University's main building. The second one is larger in scale and located at Seocho, which newly opened last Sep. 22, 2005.


'Beautiful Tea Museum', A Petit Café-Like Museum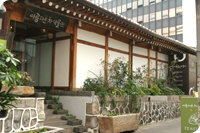 Insa-dong offers various gallery cafes, and free galleries open to the public. Of those, the Beautiful Tea Museum offers world-famous teas and snacks, which visitors can enjoy along with the exhibition.
As you enter the museum, the first thing you'll see is a display of 100 famous world teas including China Yunnan's boicha tea, oolong tea, and yellow tea. Traditional tea-things are on display at another part of the museum, and on the opposite side is the display of tea-things created by new artists.
The Beautiful Tea Museum offers a special "Tea Tasting Program" which allows visitors to mix various teas to meet their tastes. Also, in the evenings, the museum offers live classical performances to provide the perfect atmosphere for tea-lovers.


Indulge Yourself in Korea's Sentiment at the 'Totoman'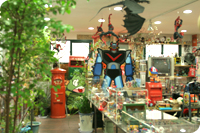 If you want to know about Korea's modern contemporary history, Totoman is the place to go. Totoman is filled with sentimental items from Korea's 1970s and 1980s.
Admissions is ₩1,000 per person, and all visitors are given a memo pad as a gift designed like a student notebook from the past.
The museum is full of displays of old school books, book bags, toys, and household goods. It also has some old comic characters, which were at one point the heroes of little children, old public phones, which no longer exist, old post boxes, and more. On weekends, the museum is visited by hundreds of people. It also sells toys and snacks, which were once sold in front of schools.


Discover the Past, Present, and Future of Art at 'Leeum,' the Samsung Museum of Art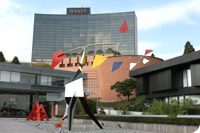 Leeum, located at the foot of Namsan, and is easily accessible from Itaewon. From Hangangjin Station of subway line #6, it takes about 5-10 minutes by foot.
Leeum is divided into Museum 1 and Museum 2, displaying Korea's traditional art and modern contemporary art, respectively. Museum 1 was designed by the architect Mario Botta, and Museum 2 was designed by the architect Jean Nouvel. Both museums are unique in style. Outside of the museum building at the outdoor terrace, figurative art works are on display free of charge.
Museum 1 holds approximately 120 pieces of art including some national treasures of Korea. Museum 2 holds approximately 70 pieces of modern contemporary works from all over the world. Leeum also holds various temporary exhibitions. To visit Leeum, visitors must make reservations in advance via internet or telephone. The earliest reservations can be made is 2 weeks in advance before your visit.


Enjoy Exhibitions, Education, and Auctions All at Once at the 'Gana Art Center'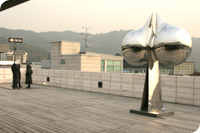 To visit Gana Art Center located past Insa-dong and the Blue House, at the heart of Pyongchang-dong, the museum's bus offers the most convenience.
As you enter Gana Art Center, you'll notice not only the exhibitions, but also the breathtaking view of Pyongchang-dong.
Gana Art Center's outdoor terrace located on the third floor displays modern artworks, and also offers a bird's eye view of Pyongchang-dong. The view offers a peaceful view of Inwangsan Mountain, Pyongchang-dong's surrounding houses and museums, away from the noise and chaos of the city streets. When you visit Gana Art Center, don't forget to stop by the surrounding museums.


Korea's SOHO, Samcheongdong Gallery Street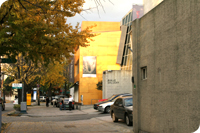 As you walk along the streets of Samcheong-dong, you'll see on either side of its main road small and large galleries. Each gallery offers different works of art from hand-made artworks, fashion clothes by young designers, photographs, furniture, antique artworks, modern artwork, plus much more.
Samcheong-dong's galleries include the International Picture Gallery, Hakgojae, SUN Gallery, fifteen Gallery, and other small to large scale galleries. Samcheong-dong is the most highly concentrated area of galleries, and also has many pretty cafes and restaurants. Visit Samcheong-dong, its galleries and restaurants, and Gyeongbokgung Palace nearby for an ideal fun tour of one of Seoul's most famous areas.


Insadong's Favorite 'Ssamziegil'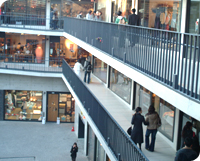 Ssamziegil's strongest point would have to be the numerous galleries located in its building. The numerous galleries exhibit and sell traditional crafts by young artists, pottery, sculptures, bags, shoes, and more.
You can see designer scarves, and household goods with traditional designs, furniture made by traditional craftsmen, pottery, and much more. Ssamziegil's architecture itself is credited to be a modern contemporary work of art, and proudly stands in its uniqueness along the main street of Insa-dong.
Don't forget to stop by Ssamziegil when you visit Insa-dong for a culturally rich experience.


Follow the Street by Deoksugung Palace Stone Wall and Come upon 'Seoul Museum of Art'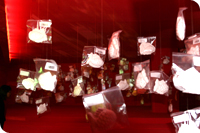 Seoul Museum of Art holds approximately 60 pieces of artwork by Korea's renowned artist Chon Kyung-Ja, plus six more exhibition halls.
The museum building is the renovated 1920s Supreme Court building, but unlike the architecture, it holds Korea's modern works of art. Nearby the museum are a number of performance theaters including the Jeongdong Theater and the Nanta Theater. Also, the street by Deoksugung Palace stone wall offers a nice walkway which leads all the way to City Hall Plaza.