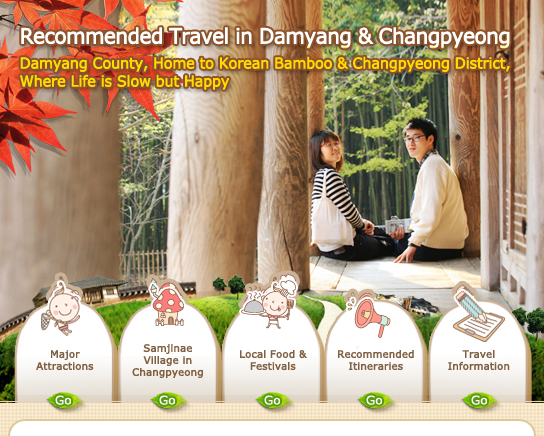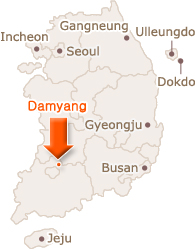 Situated in Jeollanam-do Province in the southwest of Korea, Damyang-gun is a small county with about 50,000 residents. Many years ago, the area was planted with so many bamboo trees that there is rarely a village without a bamboo field today. This has made Damyang synonymous with bamboo forests which remain green throughout the year and are a must-see tourist destination.

In 2007, Changpyeong-myeon in Damyang-gun was designated a Slow City. This small town, which had remained out of the spotlight prior to this designation, is now visited by an increasing number of people seeking the Slow
City experience.

Visit Damyang for an invigorating walk along a bamboo trail, view of traditional landscape in harmony with modern structures, and taste healthy and satisfying slow cooking.