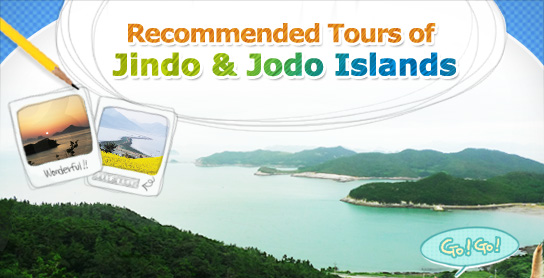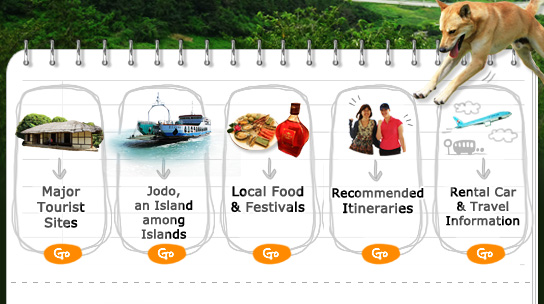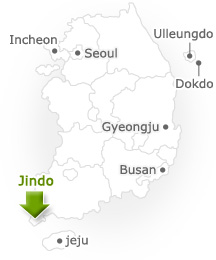 From the southwestern end of the Korean peninsula it's only a short trip to Jindo Island, a beautiful land where traditonal culture thrives.

Jindo is well known for Korean traditional music and folk art and is the birthplace of ganggangsullae, a folk dance that has been listed as a UNESCO Intangible Heritage of Humanity. Other special characteristic of Jindo are Jindo Arirang (an old folk song), its vast collection of Oriental paintings and writings, and Jindo Dog (a breed of Korean dog that originated on the island).

To get a view of the unique southwestern coastal region of Korea, take the short ferry ride from Jindo to Jodo Island. Designated as part of the Dadohae Marine National Park, Jodo offers a panoramic 360-degree view of the surrounding sea, which is dotted with over 200 tiny islands! Visit the Nokjin Observatory for one of the best views.